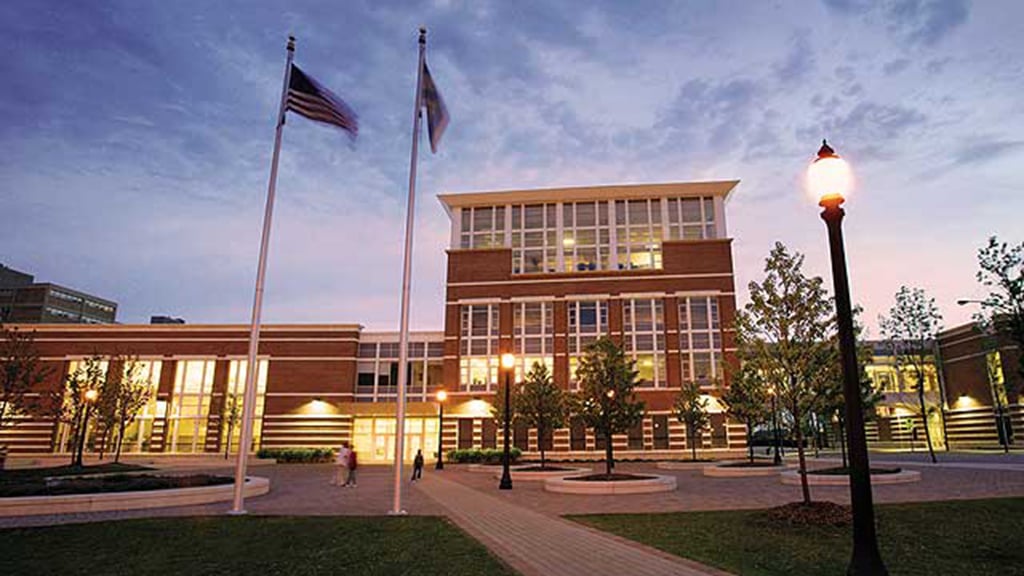 Under a CPS proposal, the National Teachers Academy would be shut down and transformed into a neighborhood high school. (National Teachers Academy / Facebook)
A Chicago Public Schools proposal to convert a Near South Side elementary school into a neighborhood high school has won support from local residents desperate for a quality high school in the area. But the plan has also drawn the ire of parents and the elementary school community now worried about the future of their children's education.
Late last month, the school district announced it's considering closing the National Teachers Academy – a Level 1 elementary school located between the South Loop and Chinatown – and retrofitting that building to serve as a neighborhood high school to serve students in the South Loop and parts of Chinatown, Bridgeport and Bronzeville.
Here's how this process would play out under the proposed framework:
To counter overcrowding, South Loop Elementary will add roughly 1,200 seats – upping its capacity to about 1,800 students – through a new addition midway through the 2018-19 school year.
CPS will expand SLE's enrollment boundary to 22nd Street to provide access to displaced National Teachers Academy students.
The existing NTA building will be converted into a new neighborhood high school.
The district says that new high school would have capacity for about 1,000 seats in an area that's been desperate for a new school for years.
"We've advocated for a neighborhood high school, Chinatown needs it, our area needs it, the gap area needs it," said John Jacoby, who serves as vice president for the Prairie District Neighborhood Alliance, a local community organization supportive of the CPS proposal. "It would be interconnected tissue to all of those surrounding areas and we don't have enough of that in our neighborhood, nor do we really have it in Chicago."
CPS presented its framework to parents and stakeholders last week at the first of three community engagement meetings. The second meeting is scheduled Tuesday at South Loop Elementary with the final meeting at NTA in the coming weeks.
Though no final decisions have been made, the district estimates the move will generate approximately 1,300 new elementary and high school seats between the SLES and NTA buildings.
Opened in 2002, NTA currently enrolls just over 700 students between its pre-K program, K-4 regional gifted center and traditional K-8 classrooms. Many of those students come from outside the school's immediate enrollment boundary.
South Loop Elementary, on the other hand, has a similarly sized student population, but has experienced overcrowding since 2010, forcing the school to phase out its own regional gifted center and pre-K programming.
Proponents of the change believe it will expand student diversity at SLE and see NTA's Cermak Road building as a prime location for a high school between multiple neighborhoods. But many NTA parents don't want to see their children's school closed and voiced those concerns at last week's initial meeting.
"It just felt like we had found a gem in CPS," said Latasha Watkins, an NTA parent who drives her kindergarten-age son more than 9 miles to and from school each day. "He said this was a school he wanted to go to, he felt so good about the environment, the teachers, the facility."
---
Watkins and other parents feel like they haven't been included in district discussions on the proposal. They said they learned about a boundary change affecting their school from an aldermanic newsletter, and last week, NTA principal Isaac Castelaz said he first heard of the possible conversion from a news article.
"We've been asking questions for two-and-a-half months now and really have not had, honestly, what feels like the respect of CPS (or elected officials)," Watkins said. "This past meeting was the very first time we had an opportunity to really sit down with CPS."
Other parents believe the move is racially motivated.
"To not engage us in the conversations about our schools, to be talking about our school a few blocks away and what you want to do with our school and to not mention it to us until we force you to say in a public arena … it's just really gross misconduct and it feels like a real strong racial injustice," NTA Local School Council chair Elisabeth Greer said.
About 80 percent of current NTA students are African-American and come from low-income families, according to district data. Forty-three percent of SLE students are African-American, and only a third are classified as low-income.
Part of the district's reasoning behind the move is the apparent gap between the number of highly rated elementary and high schools on the Near South Side.
A CPS-produced map looking at portions of the South Loop, Chinatown, North Bronzeville, Armour Square and Bridgeport communities surrounding NTA includes 20 Level 1 or Level 1-plus elementary schools. But that same map includes only four similarly rated high schools – and of those, two are selective enrollment schools, while the others are military academies.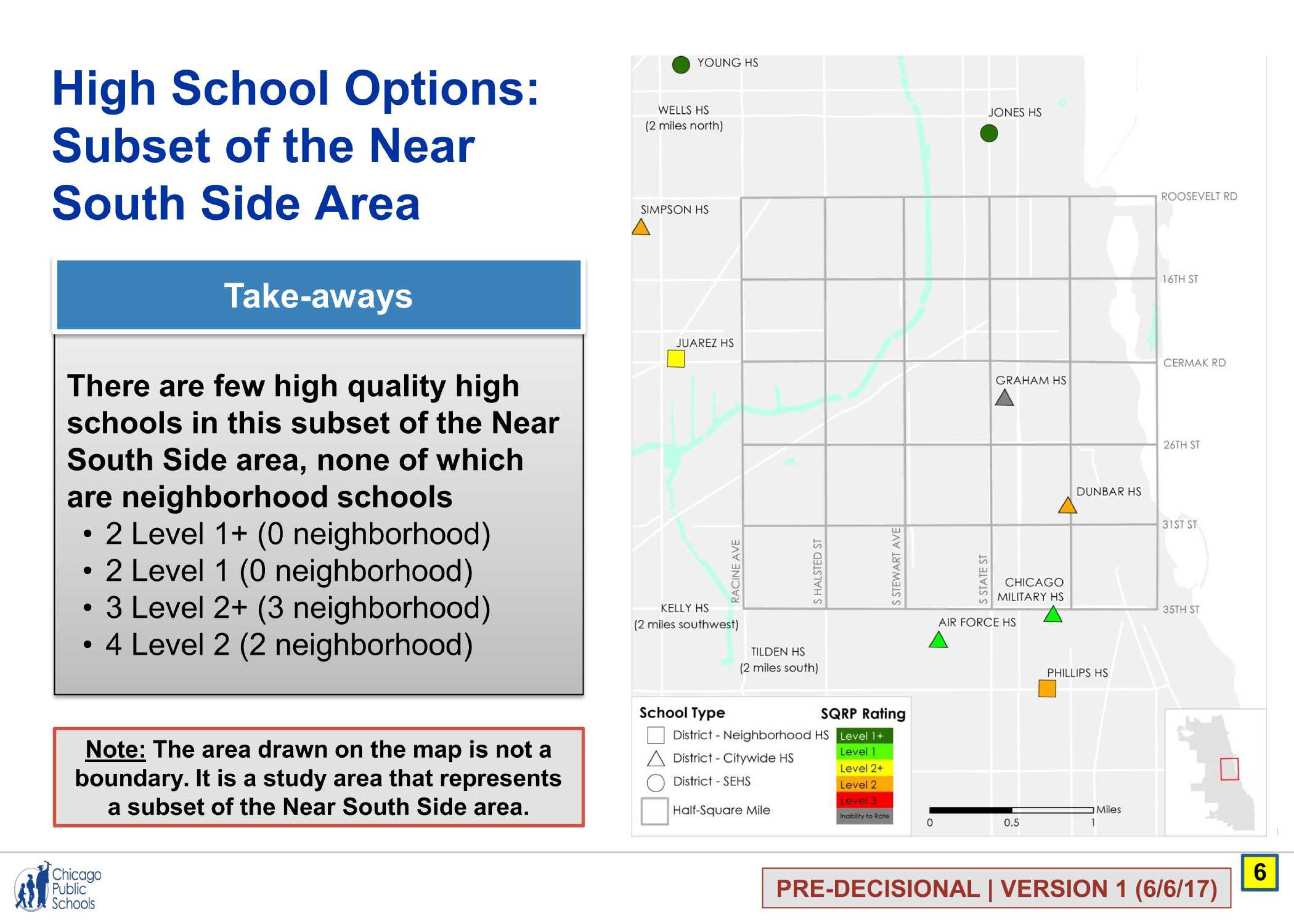 Counter proposals Watkins and others have offered include maintaining both elementaries and building a new high school; move NTA's boundary north to absorb some students from the overcrowded South Loop Elementary; or investing the money needed to retrofit NTA in other area high schools like Phillips, Dunbar or Tilden.
"You could add a selective enrollment component, you could add a specialized magnet program, you could add arts, you could add STEM," Greer said. "Those schools are incredibly under-utilized, but they are beautiful buildings, beautiful facilities. And if you added strong college prep academic programming to these schools, that would draw middle-class families and you can turn a high school into something that is attractive to students from around the city."
Only 2 percent of students zoned to attend Tilden and Phillips actually do so, according to CPS data, while about 65 percent of kids in those areas travel three or more miles to attend other schools.
Jacoby said NTA has been targeted as a site for a new high school since at least 2010, and while he sympathizes with NTA parents, he called the building "an important asset" he believes would be better used as a high school.
Those parents, however, plan to continue fighting until a final decision is made.
"I'm just not even considering it," Watkins said, when asked where she would send her son if NTA is closed. "I do not think this makes sense. I am vehemently opposed to the plan and I have not even allowed myself to wrap my brain around where he would go to next as an option, because I just don't think it's an option."
Follow Matt Masterson on Twitter: @ByMattMasterson
---
Related stories: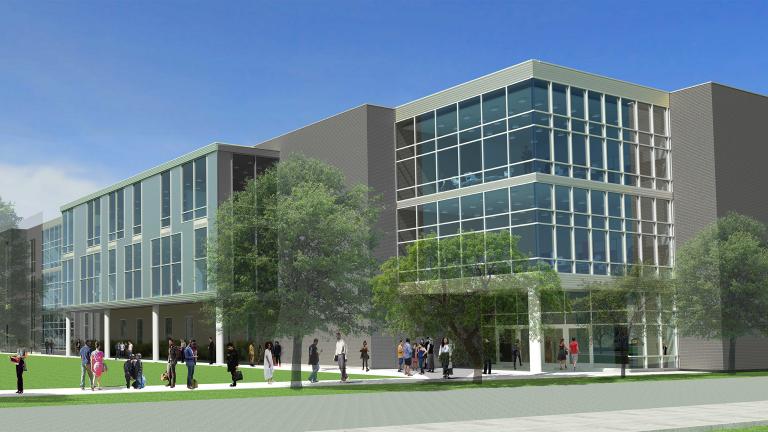 CPS Announces Plans for New $75M Englewood High School
June 9: Chicago Public Schools says it's making its most significant investment in Englewood in decades, announcing plans Friday to construct a "state-of-the-art" high school that will take in students from four other area schools the district plans to shutter.
---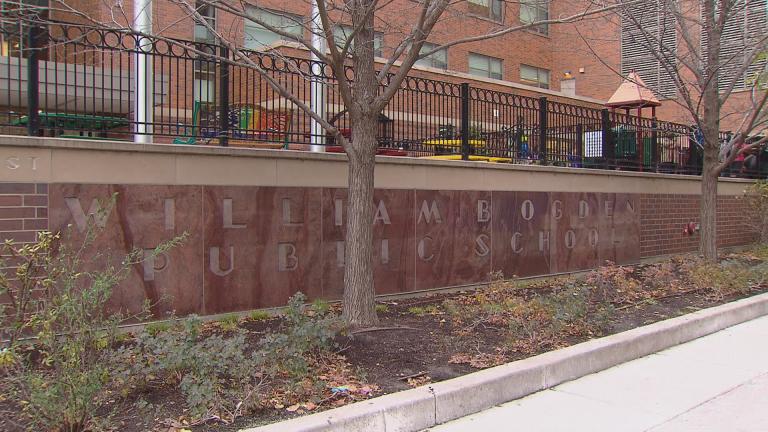 CPS to Recommend Merger of Ogden and Jenner Elementary Schools
May 15: Chicago Public Schools says it will recommend a merger of two Near North Side elementary schools after an 18-month review process fueled largely by community members.
---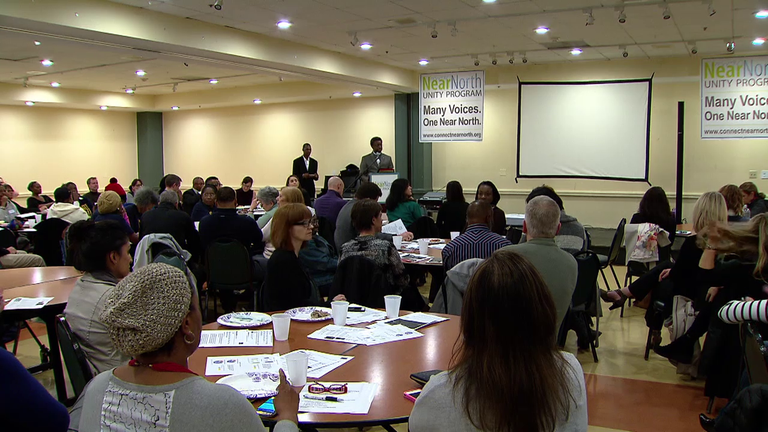 Communities Drive Effort to Consolidate Select Chicago Public Schools
Nov. 10, 2015: Brandis Friemdan has the details on a proposed merger that residents on the Near North Side have been considering.
---