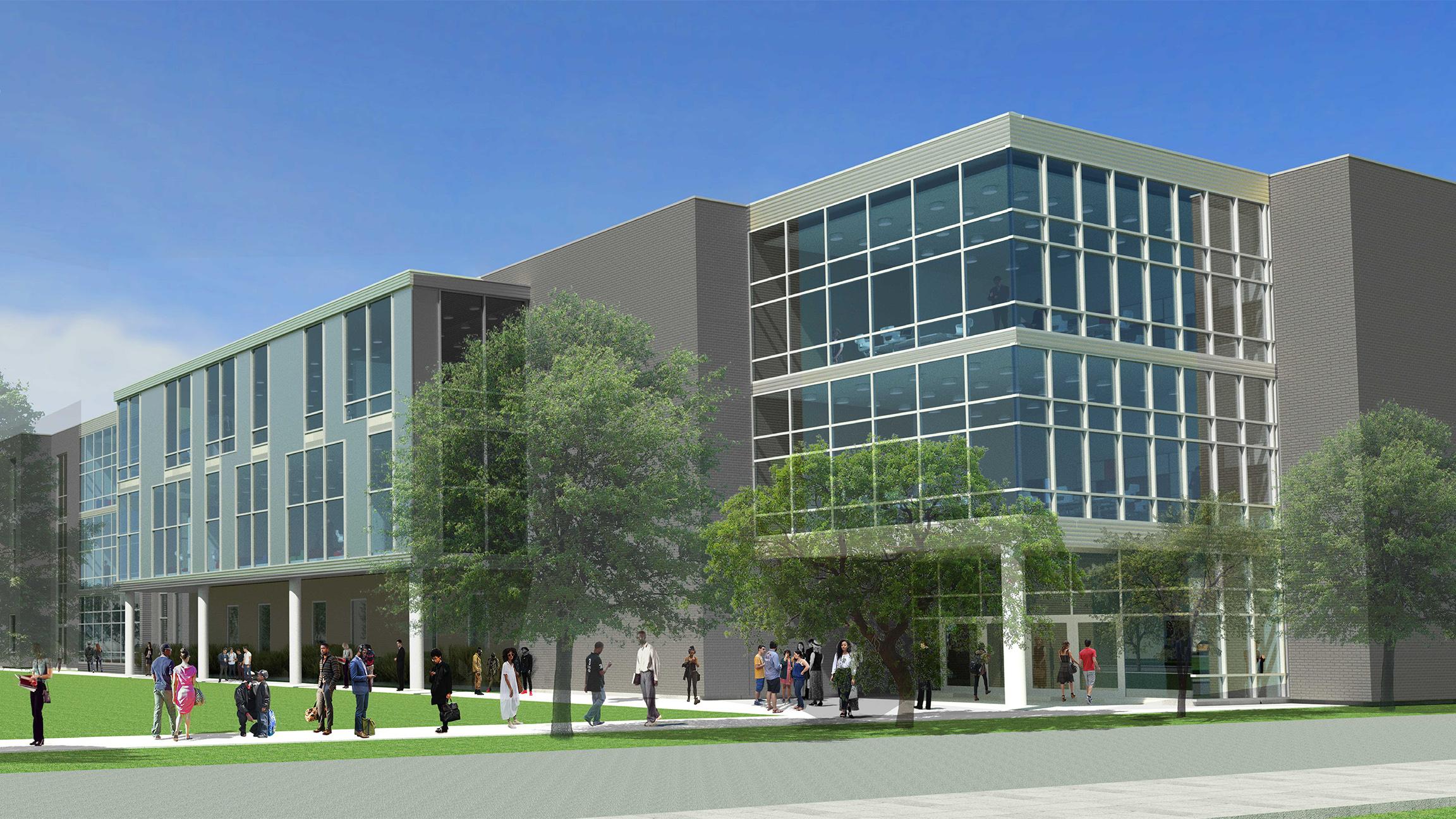 A new Englewood neighborhood school will be opened on the site of Robeson High School for the 2019-20 school year. (Rendering courtesy of Chicago Public Schools)
Chicago Public Schools says it's making its most significant investment in the rising Englewood neighborhood in decades, announcing plans Friday to construct a "state-of-the-art" high school that will take in students from four other area schools the district plans to shutter.
CPS CEO Forrest Claypool said Friday the district will spend $75 million to build the yet-to-be-named neighborhood high school on the site of the existing Robeson High School.
"Englewood students are making incredible progress, especially in the neighborhood elementary schools," Claypool said, "and these students have nothing but potential and they deserve a high-quality high school that will give them a good reason to stay in their neighborhood."
In addition to Robeson, the new building will consolidate students from three other Englewood-area high schools: TEAM Englewood Community Academy, Hope College Prep and Harper. Each of those schools currently has 160 or fewer students enrolled, and a combined enrollment of about 100 freshmen for the 2016-17 school year.
The plan will take effect beginning with the 2019-20 school year. That falls just outside the window of a five-year school closure moratorium the district enacted in 2013 after it voted to close about 50 under-enrolled elementary schools that year.
The new building will be constructed beside the existing Robeson building, which will remain in use until the 2019-20 school year. At that point, the new school will open and Robeson will be torn down.
TEAM Englewood and Hope are each co-located with existing charter schools, which will remain active despite the shuttering of their adjacent neighborhood schools. Claypool said the district is still working to figure out what to do with the Harper building.
CPS also says Englewood has the sixth-highest high school student population, but only 11 percent of those teens actually attend their neighborhood school, and more than 40 percent travel four-plus miles to attend the school of their choice.
Following the announcement, the Chicago Teachers Union offered a strong rebuke of the plan, labeling the merger as a way for "Mayor Rahm Emanuel to sabotage the community at its time of greatest need."
"Instead of closing schools, we should be fortifying them," CTU said in a statement. "Instead of pushing families out of the community through the acceleration of high-end developments, we need to provide housing near our schools, a public sector jobs program and a robust array of services and supports inside of our school buildings to address the needs of our communities."
Emanuel was not present at Friday's announcement.
Despite that criticism, CPS Chief Education Officer Janice Jackson stressed Friday that the idea for this merger came directly from the Englewood community.
"The conditions were also right," she said. "The community had a plan, the community had voice and they were willing to work on this plan in collaboration with the district. I think all of those factors made it a perfect site.
"I know for some people it's a surprise that the community and CPS actually agree on something, but I think this is the right thing to do. I firmly believe that."
The merger was formally requested by the Englewood Community Action Council last month.
Discussions have already begun about ensuring student safety both inside and outside the new building, according to Jadine Chou, the district's Chief Safety and Security Officer. She said CPS has met with the Chicago Police Department and will begin studying the new student base to find out where they are coming from and how they get to and from school.
The next step in that process will be determining whether the new school will be added to the district's Safe Passage program, and figuring out if other supports like crossing guards or officer placements are needed.
Beyond the building itself, Chou said the district's Network 11 – which contains many of the elementary schools that will feed into the new high school – has started hosting "integration events" so children from different schools get the chance to meet and build relationships.
Those events – which range from spelling bees and chess tournaments to art expos – are held throughout the city, but Chou said the district has tried to focus those in the Englewood area so affected students have a chance to participate.
"They all share one thing in common, which is that they want to have bright futures, they want to be safe, they want a good education," she said. "What we try to do is find these commonalities among these young people and not focus on the differences and the negativities, focus on the positive."
Claypool said students attending the four affected schools will be contacted in coming weeks to discuss the changes. The district will also hold information sessions to gather additional public feedback beginning July 19 at Parker Elementary School.
Follow Matt Masterson on Twitter: @ByMattMasterson
---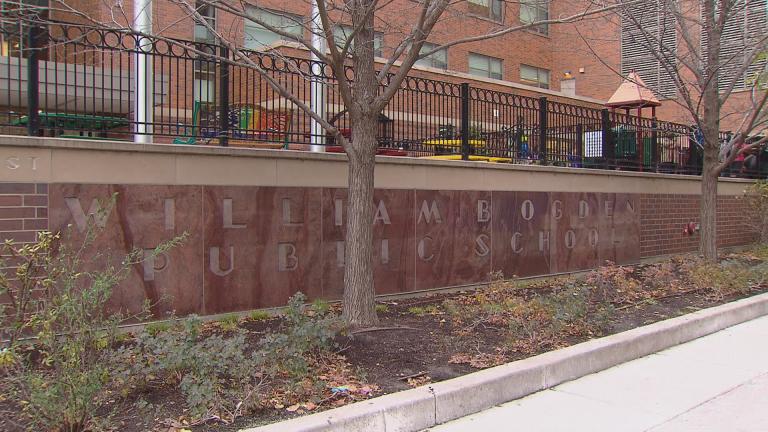 CPS to Recommend Merger of Ogden and Jenner Elementary Schools
May 15: Chicago Public Schools says it will recommend a merger of two Near North Side elementary schools after an 18-month review process fueled largely by community members.
---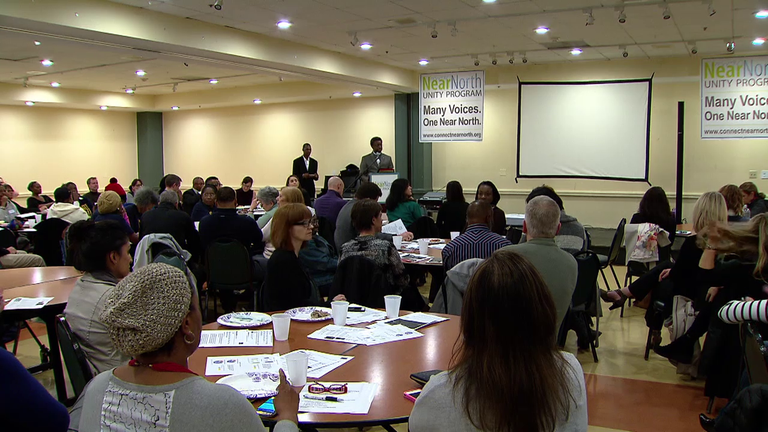 Communities Drive Effort to Consolidate Select Chicago Public Schools
Nov. 10, 2015: Brandis Friemdan has the details on a proposed merger that residents on the Near North Side have been considering.
---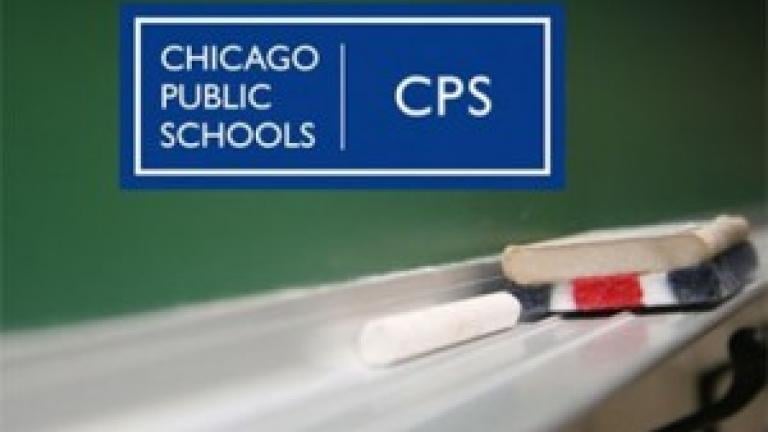 School Closings Analysis
May 22, 2013: Now that the School Board has voted to close 50 schools, what happens next? We have analysis.
---