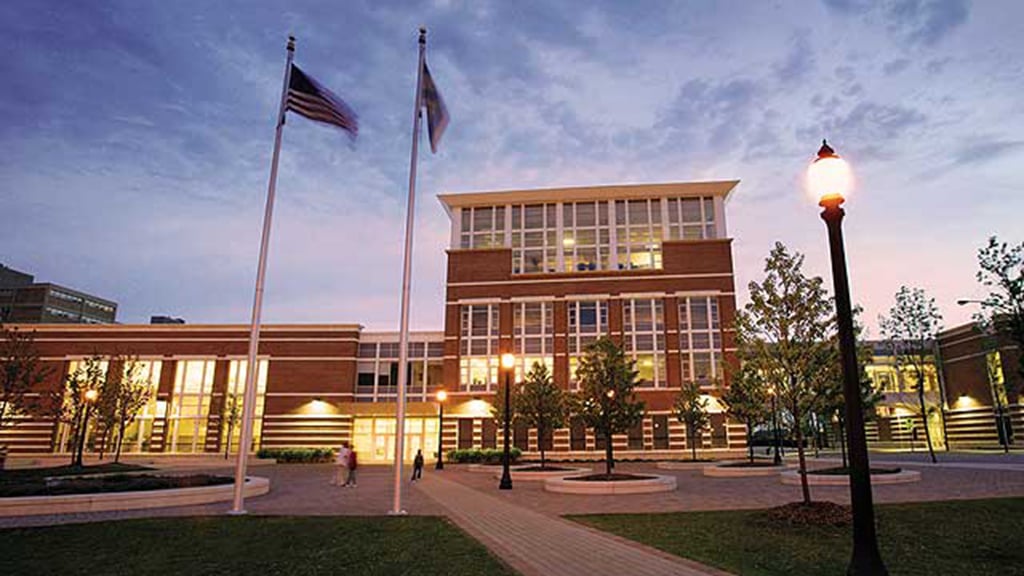 Monday night marked the last of three town hall discussions Chicago Public Schools scheduled before the district determines the future of the elementary school. (National Teachers Academy / Facebook)
On the Near South Side, parents and community residents agree there's a need for a high-quality high school. But on Monday night, many told Chicago Public Schools to come up with a better plan to fill that need.
Hundreds filled the auditorium at the National Teachers Academy for the last of three town hall discussions on a controversial proposal from CPS that would transition the elementary school into a new South Loop high school.
"We have been pitted against each other by a very small group of very rich, powerful people," Shannon Sullivan, a member of a nonprofit called The Friends of NTA, said during the meeting. "Do not let the very few pit us against each other when only they will win."
NTA parents fighting to save their school see the proposal as hasty and shortsighted. But parents and community representatives from Chinatown, Bridgeport, Bronzeville and the South Loop say they're desperate after waiting decades for a quality high school option close by.
Still, during Monday's meeting, speakers on both sides of the issue called on the district to find a new option that will generate a new high school, but not at the expense of a high-performing elementary school.
"As parents we have to stop falling for this, we have to stop fighting each other over the crumbs because make no mistake about it, there is money in this district," said Erica Clark, a member of the Parents4Teachers advocacy group. "When the mayor wants to fund one of his pet projects, he finds the money for it. Why can't we find the money to prep quality schools for all of us, every child in the city?"
Under the proposed framework, South Loop Elementary will add roughly 1,200 seats – upping its capacity to about 1,800 students – through a new addition midway through the 2018-19 school year. CPS would expand SLE's enrollment boundary to 22nd Street to provide access to displaced National Teachers Academy students.
The existing NTA building would then be converted into a new neighborhood high school with a roughly 1,000-student capacity.
Opened in 2002, NTA currently enrolls just over 700 students between its pre-K program, K-4 regional gifted center and traditional K-8 classrooms. Many of those students come from outside the school's immediate enrollment boundary. South Loop Elementary has a similarly sized student population, but it has dealt with overcrowding in its classrooms since 2010, forcing administration to phase out its own regional gifted center and pre-K programming.
And parents there believe the change is worth it for that very reason.
"I think that as parents and as educators we have to teach our children that they will always have to make transitions," SLE parent Catherine James Matthews said. "I think the message that we need to teach is that a building doesn't make a family, just like a house doesn't make a family. Their values, how to stick together, how they get through transitions is what makes them a family."
CPS says alternatives to this plan – such as building a new high school on vacant land or repurposing SLE into a high school – aren't cost feasible compared to the expected $5-$10 million price tag of transitioning NTA. The district also says it has been reactive to public comments, altering its plan over the course of the past month.
Under the proposal, all NTA students who reach grades 4-8 by the 2019-20 school year will be able to stay with peers until graduation. Younger students would be moved into SLE.
NTA's regional gifted center would also transition back to South Loop, and all current NTA students would be allowed to attend South Loop regardless of where they live.
The proposed high school would start transitioning in new high school classes and phasing out elementary classes beginning in the 2019-20 school year. That means the school would move from grades 4 through 9 in 2019-20, to 5 through 10 in 2020-21 and so on until 2024-25 when it would begin its first year as a transitional neighborhood high school.
But during a presentation Monday night, the district said it's too early to propose boundaries for the new high school as a final decision has not yet been made.
CPS says an update will be provided prior to the first day of school this fall. But before that, parents hope to find a solution everyone in the area will see as a win-win.
"We have to come together, make an alternative plan that the city of Chicago has to look at as an option," SLE parent Adam Farmer said. "Success leaves clues. I read an article recently that Englewood is getting a new high school. How can that be? There is a clue that is being left from that. If we study that, we can present that as an option."
Follow Matt Masterson on Twitter: @ByMattMasterson
---
Related stories: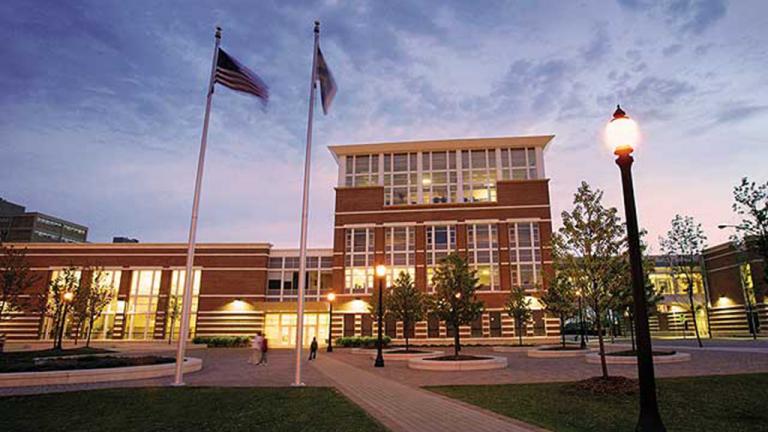 Parents, Community Split Over CPS Plan for New South Loop High School
June 15: Why a proposal to convert a Near South Side elementary school into a neighborhood high school has won support from local residents, but drawn the ire of some parents.
---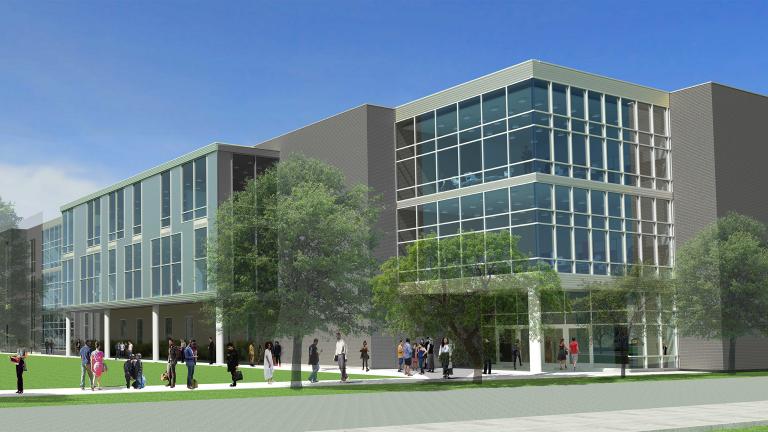 CPS Announces Plans for New $75M Englewood High School
June 9: Chicago Public Schools says it's making its most significant investment in Englewood in decades, announcing plans Friday to construct a "state-of-the-art" high school that will take in students from four other area schools the district plans to shutter.
---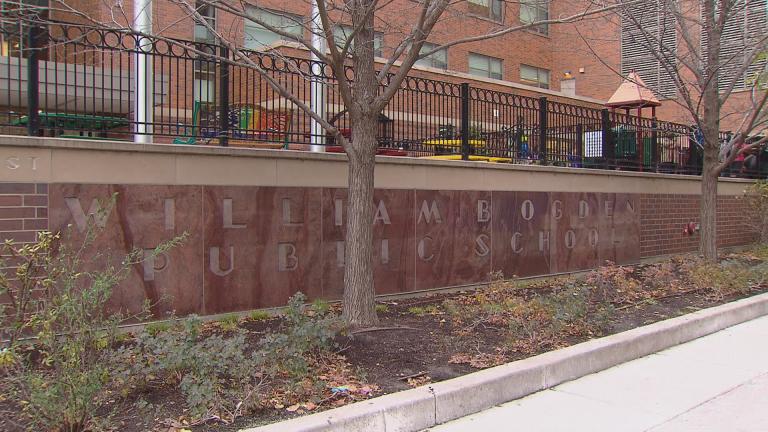 CPS to Recommend Merger of Ogden and Jenner Elementary Schools
May 15: Chicago Public Schools says it will recommend a merger of two Near North Side elementary schools after an 18-month review process fueled largely by community members.
---