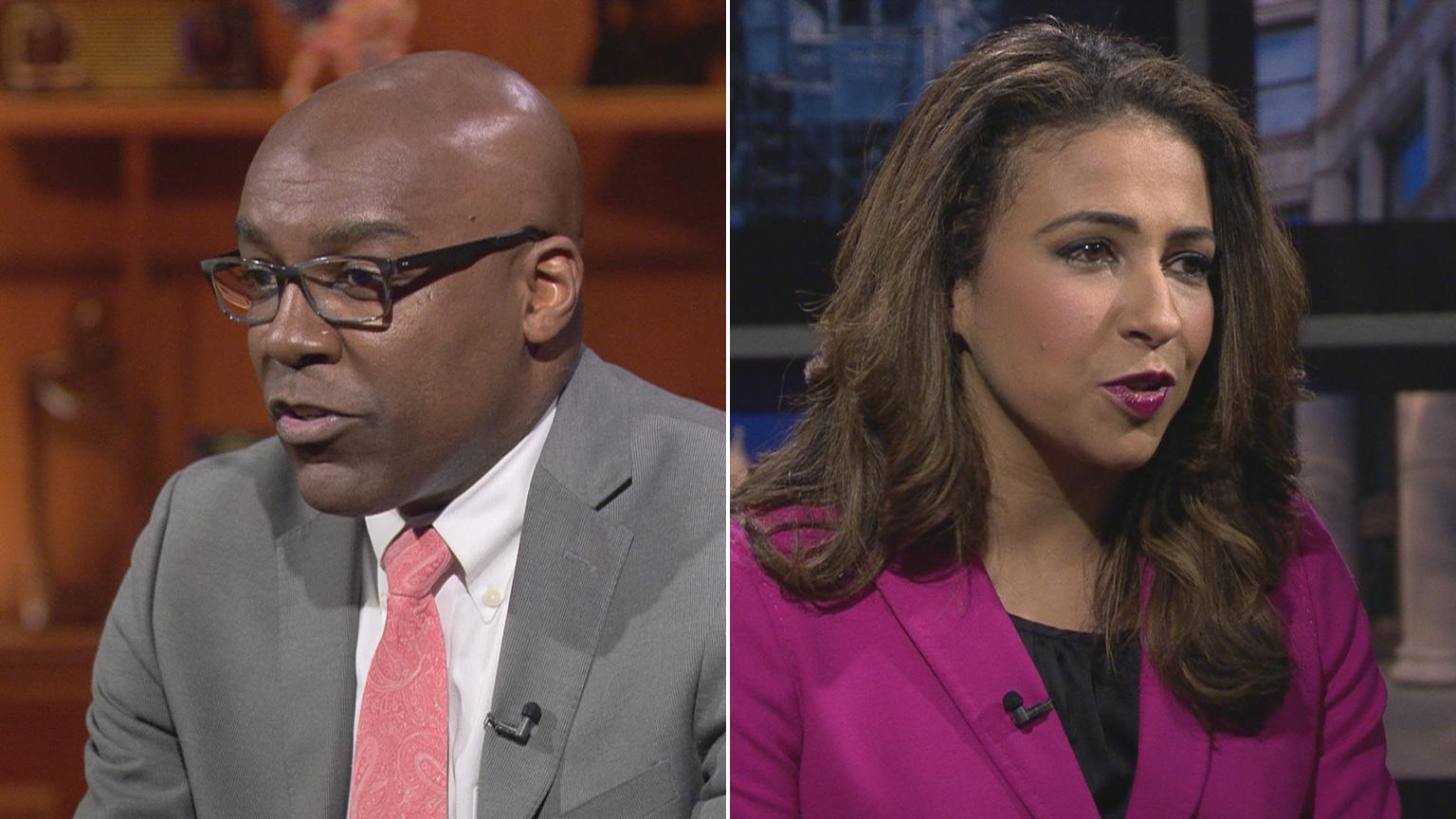 Candidates for Illinois attorney general Kwame Raoul and Erika Harold participate in a "Chicago Tonight" forum on Oct. 29, 2018.
UPDATE: Democrats sweep statewide races, with state Sen. Kwame Raoul winning the race for Illinois attorney general; and Comptroller Susana Mendoza, Treasurer Mike Frerichs and Secretary of State Jesse White retaining their seats, though Mendoza is also exploring a run for Chicago mayor.
State Sen. Kwame Raoul defeated Republican Erika Harold to become the state's next attorney general.
"Ever since my first year of law school, I've dreamed of this job, where I could advocate for so many people whose voices weren't being heard," said Raoul. "I carried that dream through a 25-year legal career, my service in the legislature, and a long campaign. As I traveled the state, it became increasingly clear that there's never been a more exciting or a more important time to take up this office."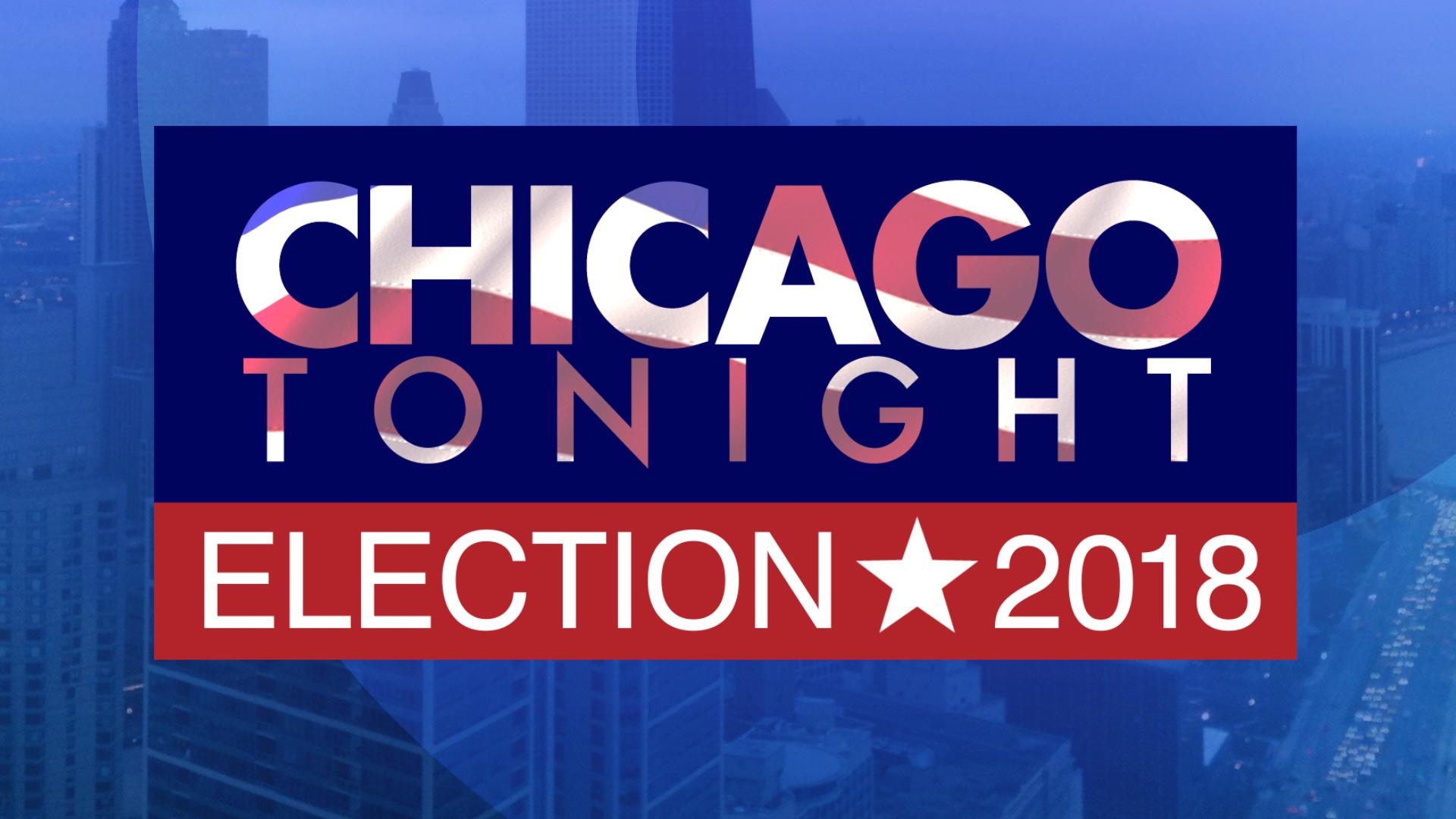 More election coverage from WTTW News and Chicago Tonight
---
Outgoing Attorney General Lisa Madigan surprised political observers when she announced she wouldn't seek a fifth term in office. Raoul emerged the winner of an eight-person Democratic primary in March, coming in about 40,000 votes ahead of his nearest competitor, former Gov. Pat Quinn. Raoul has been in office since 2004, initially appointed to the seat to replace then-Senator-elect Barack Obama. Raoul's general election opponent, Erika Harold, had been in the race before Madigan's announcement and handily won her primary. A Harvard Law graduate, she's an attorney in Urbana-Champaign and won the Miss America pageant in 2003.
RELATED: Illinois Attorney General Forum: Kwame Raoul, Erika Harold
Throughout the campaign, Raoul has sought to paint Harold's socially conservative views as out of touch with Illinois voters, and positioned himself as an attorney general who'd fight against Trump administration policies aimed at weakening the Affordable Care Act and environmental protections.
At his victory party, Raoul doubled down on his pledged to fight Trump, saying the president's agenda will hurt the environment and undermine a woman's right to an abortion. "We reject the hate that has come from Donald Trump ... (and) the policies that come from them," Raoul said.
Raoul spoke about his immigrant parents, who came to the U.S. from Haiti, and recalled how his physician father sometimes accepted payment in goods like cheese in exchange for his medical services.
"You better believe I am going to live out my father's legacy and fight for access to health care," he said. "This campaign was just the audition for the work that is to come. I've spent my career fighting for voting rights, health care access and a woman's right to choose. This is the work of my life, and I'm just getting started."
Harold pitched herself as an attorney general who'd follow settled law on abortion and same-sex marriage despite her personal views – and, an important check on J.B. Pritzker and House Speaker Michael Madigan's agenda, a seemingly tacit acknowledgment that Gov. Bruce Rauner's re-election was unlikely.
In her concession speech, Harold wished Raoul well. "We need an attorney general who will be able to take the politics out of the office and to be able to bring us all together," she told her supporters.
Comptroller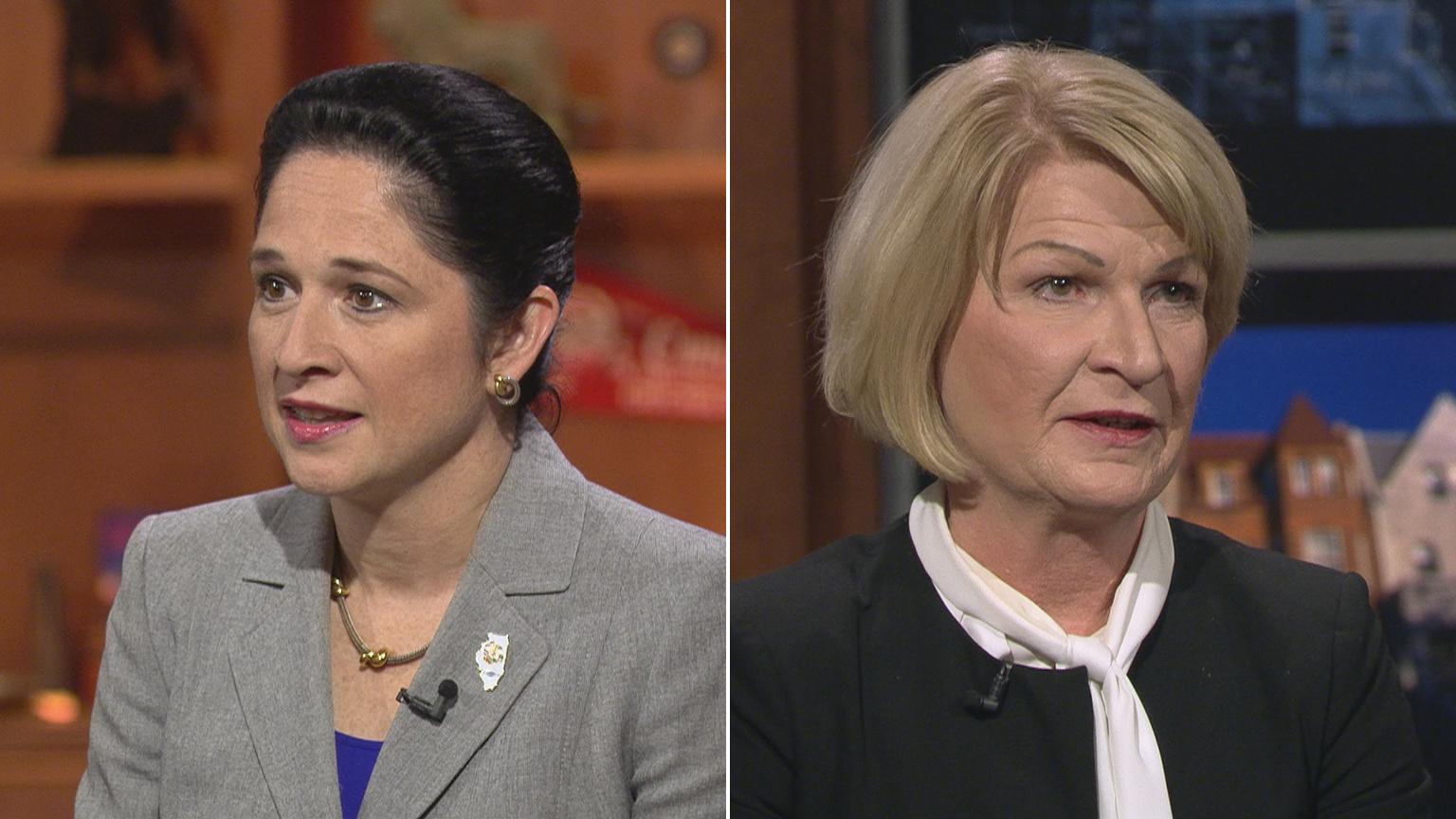 Illinois Comptroller Susana Mendoza, left, and Darlene Senger participate in a "Chicago Tonight" forum on Oct. 25, 2018.
Incumbent Comptroller Susana Mendoza, a Democrat, has declared victory over Republican Darlene Senger, a former state representative and member of the Naperville City Council.
Mendoza won her job in a special election in 2016, where she defeated the comptroller appointed by Rauner after Judy Baar Topinka's unexpected death in December 2014. Toward the end of this election cycle, the race garnered more attention over the question of whether Mendoza will make a run for Chicago mayor should Pritzker (who'd appoint her replacement) is elected governor. Libertarian Claire Ball, a CPA, is also making a second bid for the office.
---
Secretary of State, Treasurer
The other statewide races on the ballot have attracted less notice.
Secretary of State Jesse White delayed his previously announced retirement and ran for a record sixth term in office. His Republican opponent, Jason Helland, has attempted to make White's age an issue in the campaign, saying the 84-year-old incumbent wanted to be re-elected so he could hand-pick a replacement.
Illinois Treasurer Mike Frerichs ran a somewhat quiet re-election campaign against his Republican challenger, Jim Dodge, and Libertarian challenger, Michael Leheney.
---
Related stories:
2018 Voters' Guide to the General Election
Illinois Attorney General Forum: Kwame Raoul, Erika Harold
2018 General Election: Illinois Attorney General
2018 General Election: Illinois Secretary of State
2018 General Election: Illinois Comptroller
---