Former Miss America and Harvard-trained lawyer Erika Harold is the GOP pick to take on Democrat Kwame Raoul in the race to be the state's next attorney general.
Despite never having held public office, Harold was endorsed in the Republican primary by both the Chicago Tribune and the Chicago Sun-Times and prevailed over former Burr Ridge Mayor Gary Grasso.
Related: Raoul Emerges From Crowded Field to Be Democrats' AG Pick
In her victory speech, Harold said she was "humbled so many people went out to the polls" to support her, and pledged that if elected she would use the office of attorney general to fight public corruption and sexual harassment as well as the epidemic of opioid addiction.
But Harold's campaign was not without controversy.
Late in the campaign, NBC 5 reported that Harold responded to a question in a beauty pageant in 2000 by saying that she would rather place a child up for adoption with a heterosexual couple who were child abusers rather than a loving gay couple.
Harold's campaign issued a statement claiming she did not remember the exchange but acknowledging that her views had changed on the issue.
"Erika, like many others, has changed her position on the issue over the last 20 years. She acknowledges that position was wrong and now strongly supports same-sex adoption and foster placement," the statement said.
Harold is strongly backed by Republican Gov. Bruce Rauner, who encouraged her to run. Records from the Illinois State Board of Elections show that Rauner has poured more than $300,000 into her campaign.
Harold told the Tribune the donation would not impact her independence.
"I have been unflinching in being willing to stand up to people with my own party when I thought it was necessary," Harold said.
Harold joins Phil Ponce to discuss her bid to be Illinois' next attorney general.
---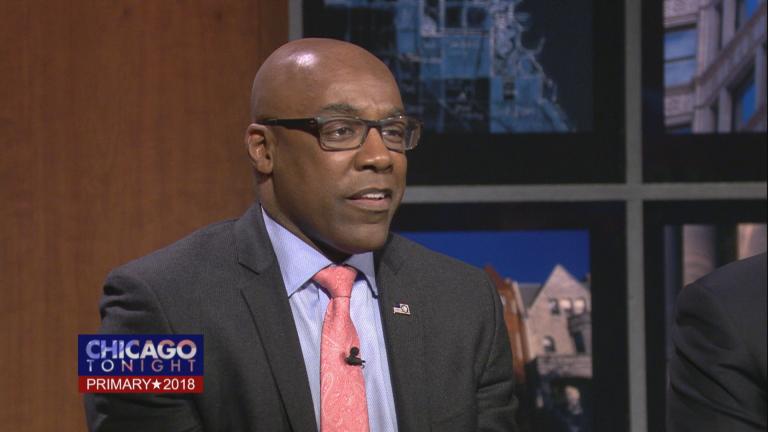 Kwame Raoul Wins Democratic Nomination for Illinois Attorney General
March 20: State Sen. Kwame Raoul has won a hard-fought race against a crowded field of eight candidates vying to be the Democratic nominee for Illinois attorney general. He will face political neophyte and former Miss America Erika Harold who won the GOP nomination.
---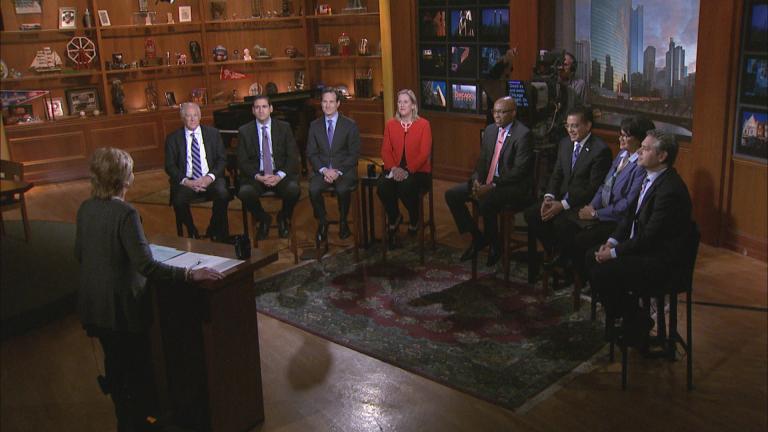 Illinois Attorney General Forum: Democratic Candidates
March 12: Meet the eight Democrats running for Illinois attorney general Monday during a special hourlong episode of "Chicago Tonight."
---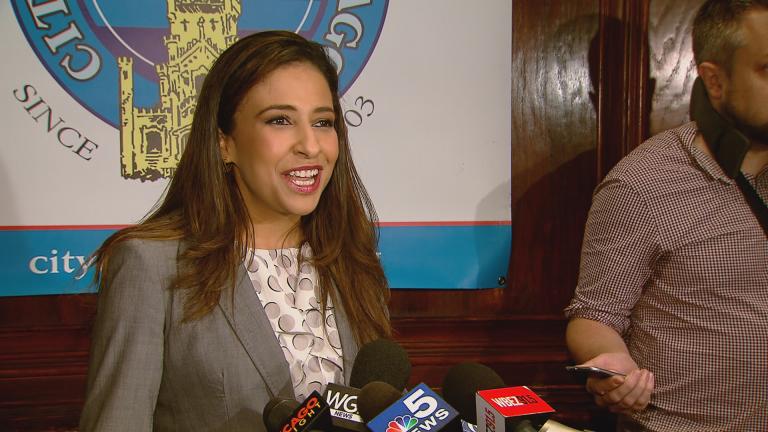 Illinois Attorney General: Who Will Replace Lisa Madigan?
Sept. 19: Erika Harold has a clean shot at the GOP nomination. Among Democrats, it's a scramble. The first to officially announce a run is state state Rep. Scott Drury, who had been running for governor.
---