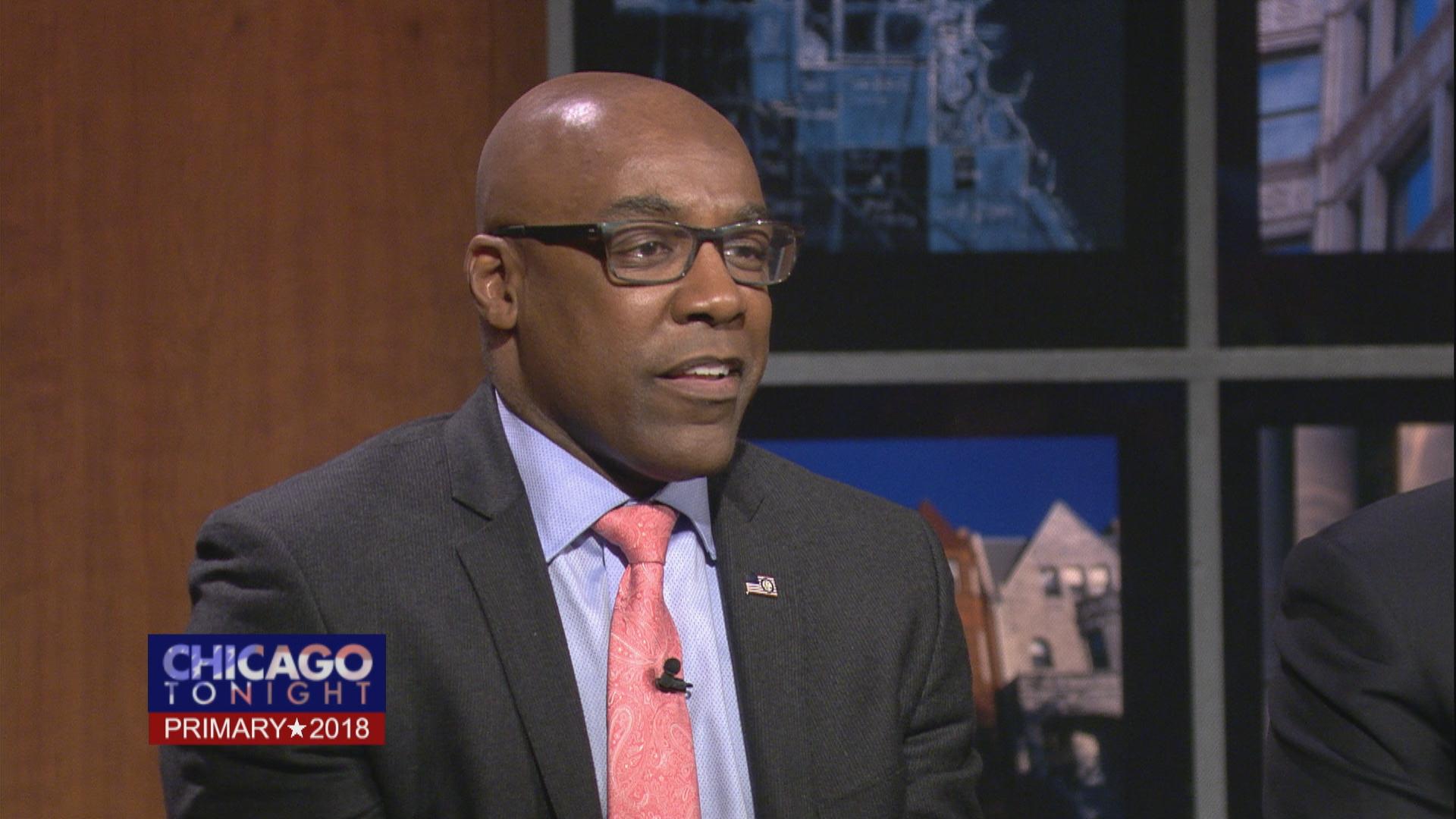 State Sen. Kwame Raoul participates in a Chicago Tonight candidate forum March 12, 2018.
State Sen. Kwame Raoul has won a hard-fought race against a crowded field of eight candidates vying to be the Democratic nominee for Illinois attorney general.
Former Gov. Pat Quinn called Raoul to concede a little before 11 p.m. Tuesday.
"I just received a call from Pat Quinn with a very gracious congratulations. It was a hard-fought race," Raoul said.
"We had an embarrassment of riches, we had eight highly qualified candidates that lent themselves to the rigorous five month campaign," he said. "I want to thank each and every one of them."
Speaking about immigrants and his own Haitian background, Raoul said during his acceptance speech: "My father always taught me to be a proud Haitian-American. And I don't care what Donald Trump says. I ain't come from no type of hole."
"We are a nation of immigrants. Immigrants built this country and I certainly, as your next attorney general, will be one to fight for each and every immigrant that makes a contribution."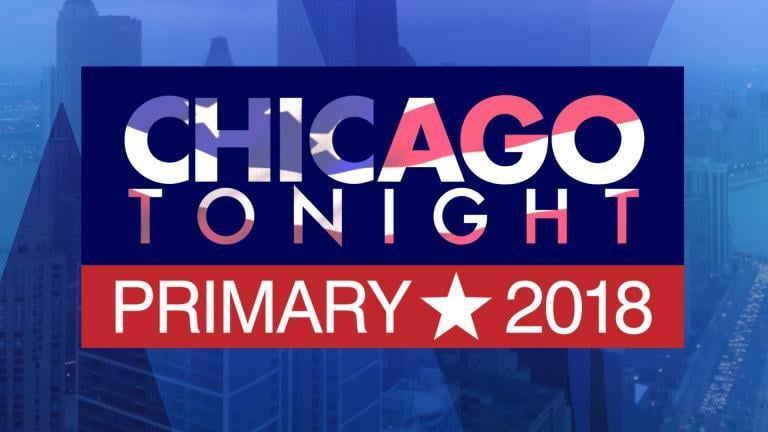 Primary 2018: More coverage
From the very beginning of the vote count Tuesday night, Raoul pulled ahead of the pack. But as vote totals trickled in, his 10-point lead over Quinn shrunk to a mere 2.8-percent lead with 94 percent of the precincts reporting. About 33,000 votes separated the two men.
Raoul will face political neophyte and former Miss America Erika Harold who won the GOP nomination for attorney general. Harold is a Harvard educated lawyer and anti-abortion, conservative African-American.
Harold beat former two-time Burr Ridge mayor and DuPage County Board member Gary Grasso.
Following more than 15 points behind Quinn is the former head of COPA, Sharon Fairley.
Single-digit returns came in for Highland Park Mayor Nancy Rotering; state Rep. Scott Drury; Renato Mariotti, a lawyer in private practice and a political commentator on various media outlets; Jesse Ruiz, the former interim CEO of Chicago Public Schools and president of the Chicago Park District Board; and Aaron Goldstein, one of former Gov. Rod Blagojevich's attorneys and the 33rd Ward Democratic Committeeman.   
Illinois Attorney General Lisa Madigan dropped a political bombshell last fall when she announced she would not seek re-election for a fifth term. The decision triggered a frenzied race to replace her that led eight Democrats and two Republicans to vie for a spot as the state's top lawyer.

Pat Quinn, former Illinois governor and state treasurer. As a consumer advocate, he founded the Citizens Utility Board. He has practiced public interest law since 1980.
Renato Mariotti, who spent 10 years as an assistant U.S. attorney. He is now an attorney in private practice and a political commentator on a number of news outlets.
Scott Drury, a former federal prosecutor and currently a state lawmaker representing the areas of Highwood, Deerfield, Northbrook and Lake Forest. He is an attorney in private practice and an adjunct professor at Northwestern University's school of law.
Nancy Rotering, the mayor of Highland Park. She founded the Highland Park-Highwood Legal Aid Clinic and was a lawyer in private practice before becoming Highland Park's mayor in 2011.
Kwame Raoul, a former prosecutor in the Cook County State's Attorney's Office. He was appointed to fill Barack Obama's state Senate seat in 2004 where he continues to serve. He is also a private practice attorney.
Jesse Ruiz, a former Illinois State Board of Education chairman, a former vice president of the Chicago Board of Education and the former interim CEO of Chicago Public Schools. He is now the president of the Chicago Park District Board and a lawyer in private practice.
Sharon Fairley, a former federal prosecutor and former assistant Illinois attorney general. She recently stepped down as chief administrator of the Civilian Office of Police Accountability, or COPA, to run for attorney general.
Aaron Goldstein, a former Cook County public defender. In his private practice, he served as one of former Gov. Rod Blagojevich's attorneys. He is the 33rd Ward Democratic Committeeman and teaches criminal law and procedure at North Park University.
Fairley earned a clean sweep of the major newspaper endorsements including the Chicago Tribune, Chicago Sun-Times, Daily Herald and the State Journal-Register. Raoul won the Cook County Democratic Party's endorsement.

Gary Grasso, an attorney and former two-term Burr Ridge mayor who is now a member of the DuPage County Board. This is the first time he has run for statewide office.
Erika Harold, a Harvard-trained lawyer and former Miss America.
Despite never having held public office, Harold has been endorsed in the Republican primary by the Chicago Tribune, the Chicago Sun-Times and the Daily Herald.
In addition to those endorsements, she is also backed by Republican Gov. Bruce Rauner, who the Chicago Tribune reports has said he "personally recruited" her to run. Records from the Illinois State Board of Elections show that Rauner has poured $305,000 into her campaign.
Harold told the Tribune the donation from the governor would not impact her independence.
"I have been unflinching in being willing to stand up to people with my own party when I thought it was necessary," Harold said.
Grasso called for Harold to step aside after multiple sources confirmed that she told beauty pageant officials in 2000 that placing a child up for adoption with "a heterosexual couple who were known child abusers" was better than placing the child with a "loving gay couple."
Harold's position has since changed. "I strongly support same-sex adoption and I strongly support same-sex parenting," she said recently. Her campaign says she doesn't remember that question during that pageant interview 18 years ago.
Grasso's campaign is largely self-financed but he has also received financial contributions amounting to thousands of dollars from companies incorporated in the Cayman Islands, a well-known tax haven, as well as owners of a Burr Ridge restaurant named in an FBI mafia investigation.
Grasso admitted to making some "first-time mistakes" according to a report by WCIA, a local Champaign TV station.
Amanda Vinicky contributed.
---
More primary election coverage: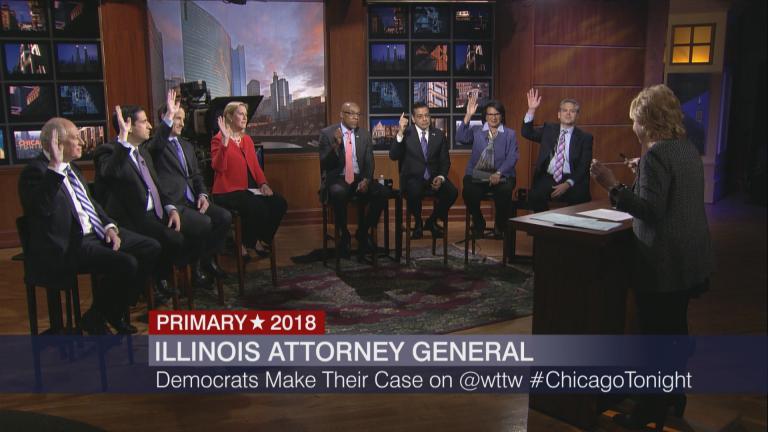 Democratic AG Candidates Say Madigan Should Step Down as Head of Party
March 13: Political leaders of the fabled Chicago Democratic machine have lost public support from a group of lawyers, one of whom may in the near future be well-placed to do more than just talk about rooting out corruption.
---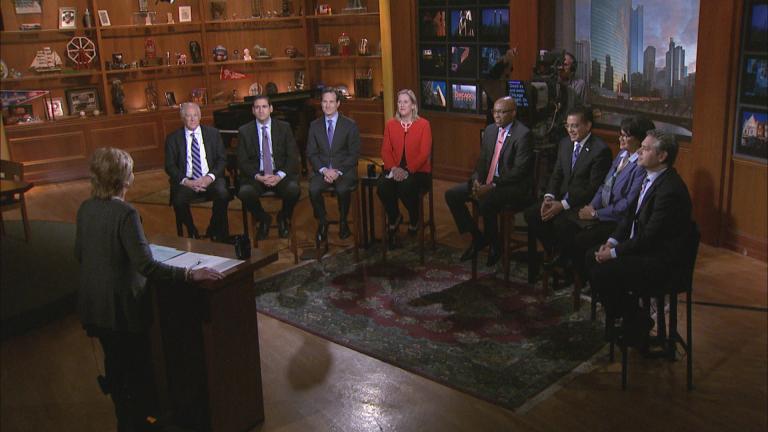 Illinois Attorney General Forum: Democratic Candidates
March 12: Meet the eight Democrats running for Illinois attorney general Monday during a special hourlong episode of "Chicago Tonight."
---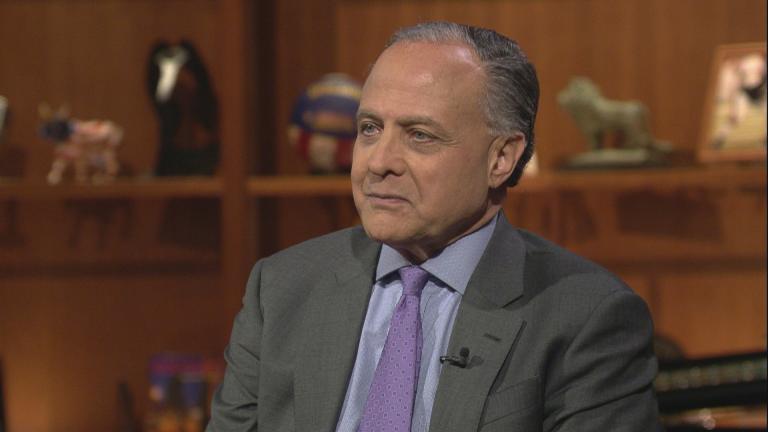 Illinois Attorney General Forum: Republican Gary Grasso
March 8: There's no shortage of candidates to replace Illinois Attorney General Lisa Madigan. But while Democrats have eight candidates to choose from, on the Republican side there are just two.
---