In their final meeting before next week's midterm elections, Democrat Kwame Raoul and Republican Erika Harold each pitched themselves as the candidate most capable of putting the priorities of Illinois voters into action – she as a corruption fighter and counterbalance to powerful political interests, he as an advocate for the Affordable Care Act and reproductive rights.
Both candidates were asked about powerful Illinois House Speaker Michael Madigan, the long-serving Democrat whose presence has loomed large in the midterm election cycle. Gov. Bruce Rauner, who's put nearly $2 million into Harold's election effort, earlier this year said he was supporting her because she would "prosecute Madigan" – an assertion Harold disagreed with.
"I've repeatedly said publicly that it would be inappropriate to go into office with any sort of agenda to start prosecuting people, especially for political purposes," Harold said. "That in and of itself would be an abuse of power."
And while Harold said she isn't aware of any indictable offense Madigan's committed, she did call for strengthening conflict of interest laws for state legislators. Harold, who last week released a TV commercial promising to be a "check on the Pritzker-Madigan agenda," said that ad doesn't mean Pritzker's election is a fait accompli – but that should Rauner lose, voters don't want one political party to have unfettered control.
For his part, Raoul characterized Madigan's tenure as a "mixed bag," mentioning times where they've worked together on abolishing the death penalty and protecting voting rights, but allowing that "there's also been a lot of impasse in Springfield that I believe has been unnecessary."
Raoul also argued that state attorneys general play a key role in pushing back on Trump administration policies aimed at undercutting environmental protections and Affordable Care Act subsidies. "When … there was an effort to take them away (by) the Trump administration, it was state attorneys general, collectively, who stepped up to the plate," he said.
Raoul has repeatedly attacked Harold for supporting a repeal of Obamacare – a charge she denies, saying she's personally in favor of reform, but that the idea of an attorney general stripping voters of their health care is "preposterous."
"I would not have joined the Republicans who sued to take it away, and I don't think it's appropriate for any of the attorneys general to be involved in it because it's fundamentally a legislative issue that has to be addressed at the congressional level," Harold said.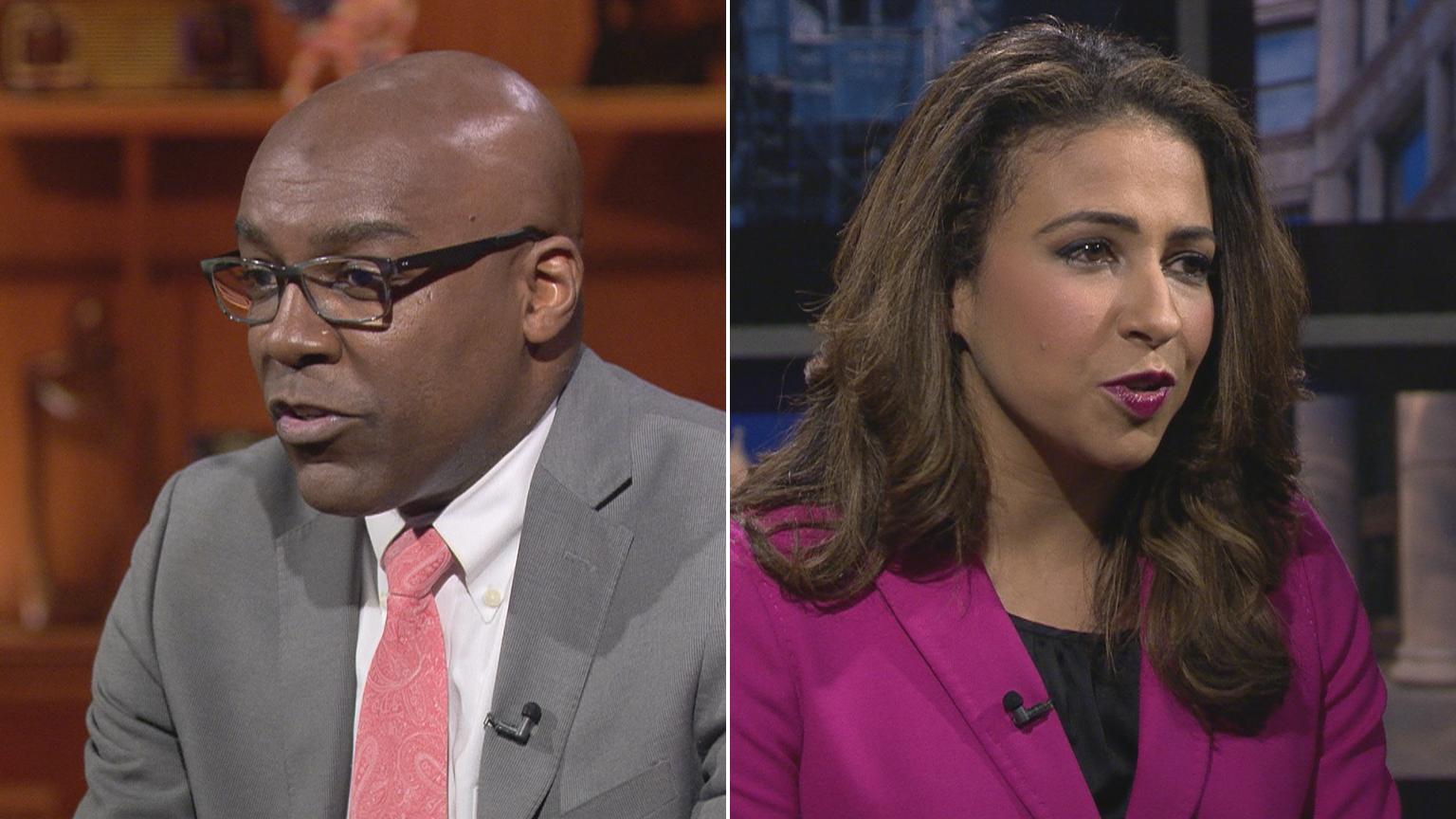 Both candidates agreed on the importance of the Public Access Counselor Office, the division within the attorney general's office aimed at ensuring public bodies comply with the state Freedom of Information Act and Open Meetings Act. They also agreed it needs more resources.
"We know that it's overburdened," said Raoul, who was among the PAC Office's supporters in the legislature. "The volume of claims, be they FOIA claims or Open Meetings Act claims, that we originally anticipated back in 2009 to come in have increased incrementally year after year after year."
"(It's) a frontline of defense in preventing public corruption from occurring in the first place," Harold said.
The candidates also touched on their views on social issues. Raoul has attempted to make hay of some of Harold's socially conservative stances as out of touch with voters, and reiterated his support of a woman's right to choose and same-sex marriage. Harold said while she's anti-abortion rights, she believes in upholding the law. As for marriage, she said: "I don't oppose same-sex marriage and I would do nothing to undo it."
While J.B. Pritzker has dominated in the polls for the race at the top of the ticket, a Paul Simon Institute poll released in early October showed a much closer race for attorney general, with 36 percent of respondents supporting Raoul, 26 percent supporting Harold, and 39 percent undecided.
Note: Libertarian candidate Bubba Harsy is also running for Illinois attorney general. He is an attorney from Southern Illinois.
---
Related stories:
2018 General Election: Illinois Attorney General
Kwame Raoul: Candidate for Illinois Attorney General
Erika Harold: Candidate for Illinois Attorney General
Bubba Harsy: Candidate for Illinois Attorney General
---