Gov. Bruce Rauner, elected four years ago as a novice politician pledging to shake up a stagnant Illinois, is now in a fight for his political life. His first term in office has been dominated by a largely fruitless fight with powerful Democratic House Speaker Michael Madigan and a devastating budget impasse that lasted more than two years.
Forum recap: Pritzker's Offshore Holdings Under Fire in Final Governor's Race Forum
If he makes it past a primary challenge from the right in the form of socially conservative state Rep. Jeanne Ives, Rauner will face one of six Democrats eager to knock out a governor who polls show is less popular in Illinois than President Donald Trump and who, nationwide, is the second most unpopular governor running for re-election.
Related: 2018 Governor's Race Forum: Republican Jeanne Ives
Early in the campaign, "Chicago Tonight" hosted all six of the Democratic candidates for in-depth one-on-one interviews (get links to each of those here). In February, all six candidates participated in a forum with the Mikva Challenge and its students. But for the final forum before the election, "Chicago Tonight" limited its invitations to the top three candidates in an effort to give viewers a more in-depth look at the candidates who seem to be resonating with voters.
On Wednesday, during a special hourlong forum on "Chicago Tonight," we're joined by (in order of ballot appearance):
J.B. Pritzker, a billionaire venture capitalist and businessman whose family owns the Hyatt Hotel chain, and whose sister, Penny, served as commerce secretary under President Barack Obama. He has spent $63 million of his own money in the race. (Watch our one-on-one interview with Pritzker.)
Chris Kennedy, a businessman who formerly served as president of the Merchandise Mart and chair of the University of Illinois Board of Trustees. Son of the late senator and Attorney General Robert F. Kennedy, his name has long been floated as a Democratic candidate for various offices. This is his first race. (Watch our one-on-one interview with Kennedy.)
Daniel Biss, a state senator from Evanston. A former University of Chicago math professor, Biss served in the Illinois House from 2011 to 2012 and has served in the state Senate since 2013. A former community organizer, Biss is running as a progressive Democrat and the only middle-class candidate among the top contenders. (Watch our one-on-one interview with Biss.)

Questions: We'd also like your participation in this forum. Do you have questions for the top three Democratic candidates for governor? Add them to the comments section below – you may see yours on air. You can also tweet your questions using the hashtag #ChicagoTonight or post your question to our Facebook page.
More coverage: Watch one-on-one interviews with candidates J.B. Pritzker, Chris Kennedy, Daniel Biss, Bob Daiber, Tio Hardiman and Robert Marshall.
---
Related stories: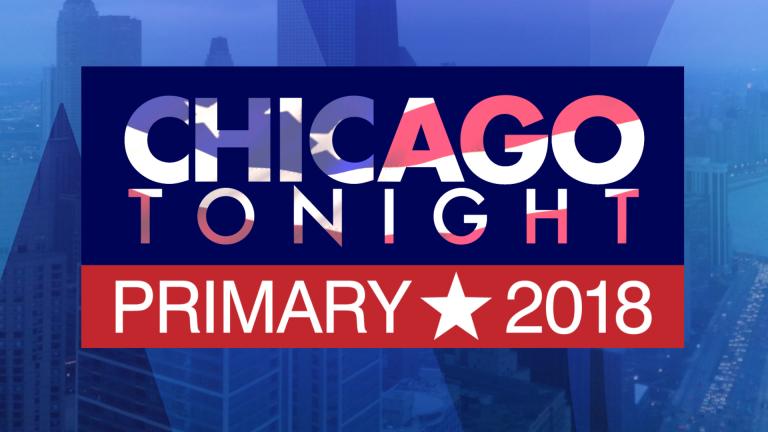 2018 Primary Election: Candidate Forums on 'Chicago Tonight'
Ahead of the March 20 primary election, Chicago Tonight is hosting a series of candidate forums. Here's what you need to know.
---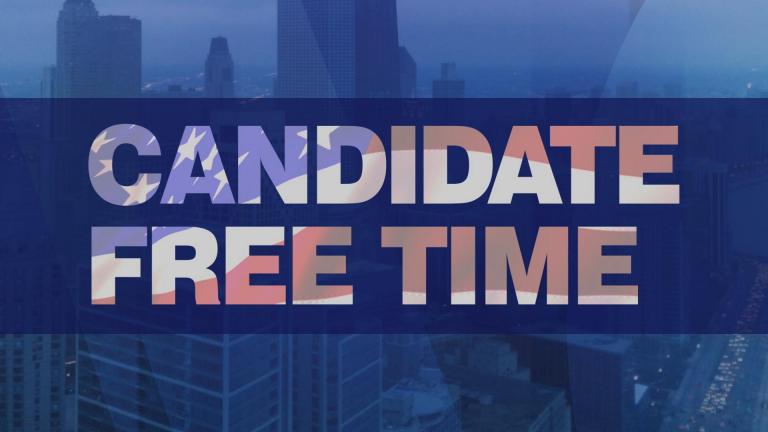 2018 Voters' Guide to the Cook County Primary
WTTW's 2018 Voters' Guide to the Cook County Primary is an online resource designed to inform voters about the candidates running for office in the March 20 election. Learn more.
---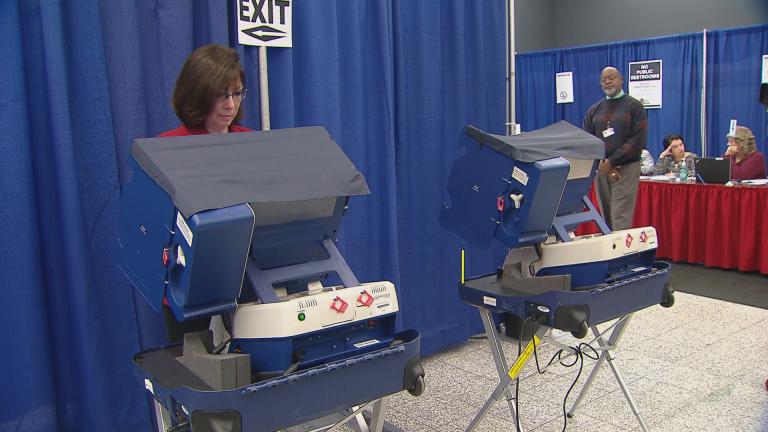 Early Voting for March Primary Gets Underway, Though Ballot Issues Persist
March 5: Illinois voters can begin casting their votes in a series of heavily contested primary races, as early voting began in earnest Monday.
---