Illinois voters can begin casting votes in a series of heavily contested primary races, as early voting began in earnest Monday.
That includes those who haven't yet registered to vote – grace and same-day voter registration means anyone can register to vote up to, and including on, the March 20 primary itself (though you have to be prepared to cast your ballot at the same time).
If you're a resident of suburban Cook County, you can vote at any of the 53 suburban Cook locations (but not in the city of Chicago); a new feature on Cook County Clerk David Orr's website even lets you check wait times.
Chicago residents can vote at 51 neighborhood locations (that's one for each word, plus a "super" site at 16 W. Adams St.). See map below for details.
---
You can also vote by mail; visit your local elections authority for more information.
With so many competitive races, elections officials predict high turnout; Marisel Hernandez, chair of the Chicago Board of Election Commissioners, says vote-by-mail applications are up 200 percent from the last midterm primary four years ago.
"Voters are smart. Usually when there's healthy competition … that generally turns to drive turnout," Orr said.
Nonetheless, ballot access and confusion, mixed with concerns about fraud, persist.
A primary example of the former is with the Cook County assessor's race, where retired wealth manager Fritz Kaegi is mouting a challenge against incumbent Joe Berrios, who also chairs the Cook County Democratic Party.
However, Democratic voters in Cook County will see a third name on their ballot: Andrea Raila, who isn't actually a  viable candidate right now – a vote for her couldn't actually count, given that she's been tossed from the ballot over problems with her petitions.
Raila's attorney, Frank Avila, and other critics say that Illinois' complex system for a candidate even making it on the ballot is designed to keep party insiders and incumbents from facing real competition.
"We talk about Russia, fake news, but really we have problems here in our home," Avila said. "I feel like I'm in the 'Twilight Zone.' If we don't correct ballot access, you've damaged democracy.  We don't have democracy in Illinois. In Cook County. In Chicago."
A court challenge is ongoing; the First Division of the First District Appellate Justices is expected to issue a ruling by early next week, but would be just a week out from the primary (undercutting Raila's ability to campaign and to fundraise, Avila said).
It can be confusing to voters, and has potential to undercut the integrity of the primary results.
Though Orr says this particular situation was a "perfect storm" (a complex case meant it took a hearing officer a long time to reach a result, and, he says the legal decision "took longer than we thought it should have") the issue of candidates getting taken off a ballot by a court by having their name show up in the voting booth "happens all the time."
For security reasons, electronic voting machines aren't on an internet Wi-Fi network; they run off of memory sticks, and must be manually updated. That takes time. So does printing ballots, which Hernandez says has to be done on paper.
With the first, smaller rollout of early voting beginning 40 days prior to the primary, she says they can't wait for judicial challenges to be resolved before programming ballots into machines and printing paper ballots.
"We would not have been able to have all these touch screens here, and in the other 50 sites, if we hadn't started earlier. It's not something we could do overnight," she said at a press conference at the Loop "super" site.
Orr and Hernandez say all voters should be notified of the situation. Those voting in person in the suburbs will receive a green sheet that reads: "NOTICE To All Democfratic Voters: Andrea A. Raila has been removed as a candidate for Assessor by Court Order. ­No votes for her will be counted."
A similar notice hangs in the voting booth at Chicago sites.
But Patrick Duffy, a Chicago resident who spent part of his day off on Monday casting an early ballot, said he didn't notice any sheet.
"It concerns me that I didn't see the sheet, yeah. I didn't see it at all. Maybe it was there and I overlooked it, but I didn't see it," Duffy said.
Democratic attorney general candidate Scott Drury (currently a state representative) was briefly tossed from the ballot, though it was quickly resolved and he's on ballots statewide.
"It's set up to be a field of landmines," Drury said of the petitions/challenges process. "It's a broken system that needs to be fixed. Unfortunately the ones who need to fix it are the ones who benefit from the system."
Orr says he supports changes to state law, though he'll detail those once the election is done.
Suggestions could include moving up the date by which candidates need to submit their paperwork, or moving back the primary date – meaning there would be more time for petition challenges to be resolved.
A separate, federal case filed by Avila on behalf of Raila and other plaintiffs questions why candidates for county office need significantly more signatures than those running statewide.
Meanwhile, the peril of Russian interference and hacking remains.
Illinois State Board of Elections Director Steve Sandvoss recently returned from a national summit with the U.S. Department of Homeland Security, and says the threat is real.
"All states should be on guard for the upcoming elections both this year and in coming years, and that the attacks are multi-faceted, in their words. Cyber security is certainly one component. Social media, social engineering, general efforts to disrupt is something that states should be on the lookout for," Sandvoss said last week at a Springfield press conference.
He says Illinois has been working with Homeland Security to improve cybersecurity since Illinois' electronic voter database was breached the summer of 2016.
That attack was limited and "the intruders were unable" to change or delete records or "otherwise permanently entrench themselves" into any of the systems, according to Matt Emmons, who does IT for the elections board.
Illinois takes part in weekly scans for vulnerabilities, and none have been found since the scans began in October 2016.
The state is also scheduled to take part in a higher-level assessment through DHS.
Voting machine tabulation systems are likewise tested.
"The vote tabulating systems in Illinois do all include a paper record," Kyle Thomas, Illinois' director of voting and registration systems, said. "We've had a paper record since the implementation of the Help America Vote Act in 2002. All tabulation systems in Illinois do require testing."
State Rep. Jeanne Ives (R - Wheaton), who is challenging Gov. Bruce Rauner in the GOP primary, on Monday raised a new fraud warning involving Chicago's new CityKey municipal ID cards. 
As a government-accepted form of identification, officials say the CityKey can, and must, count as one of two proofs of voter identification needed to register to vote.
"It's only a form of government ID because the city decided to put it into place. But they're handing it out to illegal immigrants," Ives said. "You're going to get illegals voting in our elections. Period."
Already, undocumented immigrants can get a state ID card or temporary driver's license, though Ives say those look different than the standard versions.
Ives is sponsoring legislation that would prohibit municipal IDs from being used for voter registration purposes.
Orr says it's a "non-issue."
"We have studied this very carefully over the years," he says. "There's a lot of people that try to make an issue out of it. And if you study that you'll find that some thousands and thousands become one, two or three. And in 95 percent of the cases, it's a mistake, usually made by the secretary of state's office because the person comes in, shows them a green card, and they still register them to vote. Now we catch those."
Hernandez likewise says Chicago has had "very little … issues with persons who are non-citizens registered or attempting to vote."
She says the voter registration application form makes "abundantly clear" several times over that you must be a U.S. citizen in order to vote, and that to cast a vote as a non-citizen is illegal and could lead to criminal penalties and possible deportation.
Follow Amanda Vinicky on Twitter: @AmandaVinicky
---
Related stories: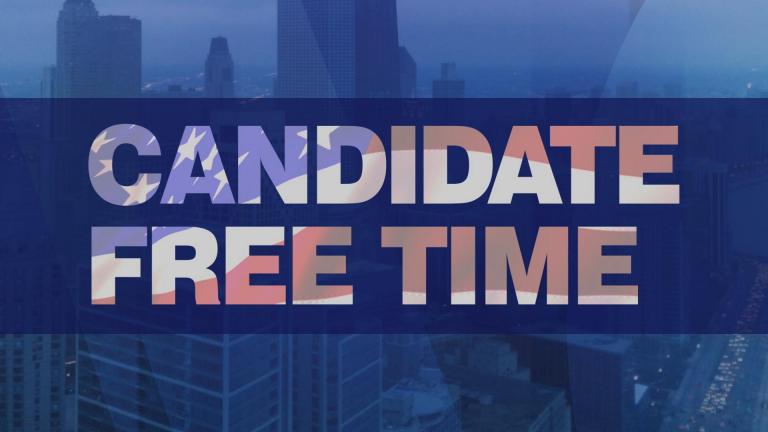 2018 Voters' Guide to the Cook County Primary
WTTW's 2018 Voters' Guide to the Cook County Primary is an online resource designed to inform voters about the candidates running for office in the March 20 election. Learn more.
---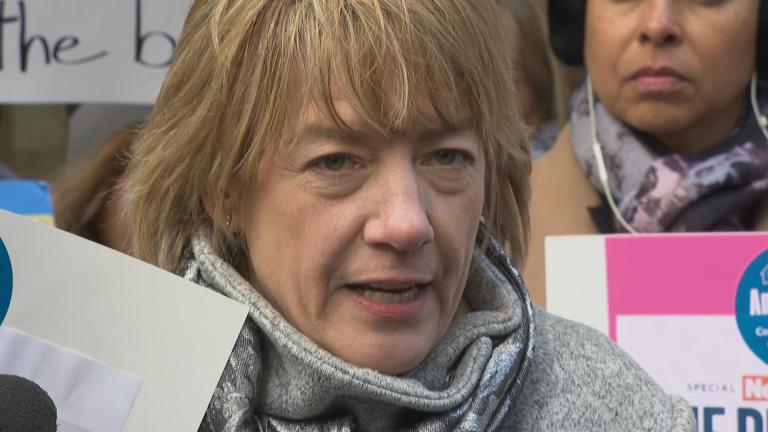 2 Running for Cook County Assessor, Yet 3 on the Ballot
Feb. 21: The Cook County Electoral Board has ruled that it is supposed to be a two-person race between Cook County Assessor Joseph Berrios and challenger Fritz Kaegi. So why will a third person be on the ballot?
---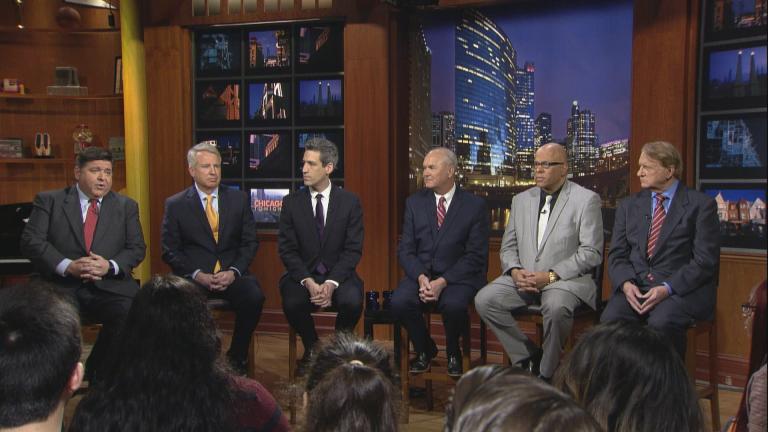 2018 Governor's Race: Democratic Candidates Face High School Students
Feb. 19: During a special edition of Chicago Tonight, all six Democratic candidates for governor join us to answer questions from an audience of 50 high school students and discuss issues facing Illinois' young people.
---