With nine candidates – including Gov. Bruce Rauner – duking it out to be Illinois' next governor, it's pretty hard to standout without spending millions of dollars on campaign ads.
Millions have already been poured into campaign ads, with Rauner starting his ads 11 months before Election Day. Democratic challenger J.B. Pritzker has also started airing ads.
One Democratic candidate hasn't taken to the airwaves yet to boost his name recognition because his name already resonates: Chris Kennedy. He's the son of the late Sen. Robert Kennedy and nephew of President John F. Kennedy.
Kennedy is making a name for himself by bucking Democratic Party insiders who profit from the property tax appeals system. He wants to prohibit elected officials from simultaneously having jobs as property tax appeal lawyers.
House Speaker Michael Madigan is a property tax appeal attorney and the state party chair. Chicago Ald. Ed Burke, who serves as the city council's finance chairman, also does property tax appeals.
Kennedy is also calling for a ban on those types of lawyers from making political contributions, as well as a ban on assessors from holding positions in a political party (Cook County Assessor Joe Berrios is also the Cook County Democratic Party chairman).
Ironically, Kennedy – and other candidates seeking the Democratic gubernatorial nomination – made his case Thursday to be slated for the top job by Cook County party leaders.
Kennedy faces billionaire businessman and venture capitalist J.B. Pritzker, state Sen. Daniel Biss, state Rep. Scott Drury, 47th Ward Ald. Ameya Pawar, Madison County Regional School Superintendent Bob Daiber, small business owner Alex Paterakis, and the former director of the anti-violence group CeaseFire, Tio Hardiman in the March 20 primary.
The winner will face Rauner in the general election on Nov. 6. 
Kennedy joins political correspondent Paris Schutz in conversation.

This is the seventh in a series of conversations we will be having with declared candidates for Illinois governor. We will introduce you to some of the other candidates in the coming weeks. Find more of our coverage of the 2018 governor's race here.
---
Related stories: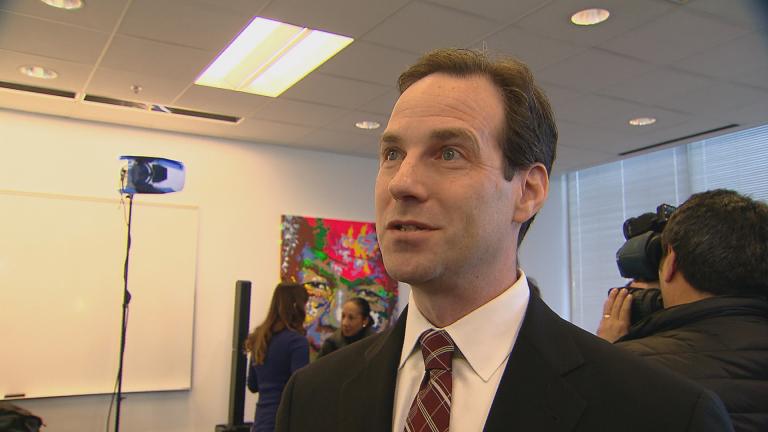 Scott Drury, the Anti-Madigan Democratic Candidate for Governor
June 21: There are eight Democratic candidates vying to take on incumbent Republican Gov. Bruce Rauner, but one is gaining traction as the anti-Madigan candidate.
---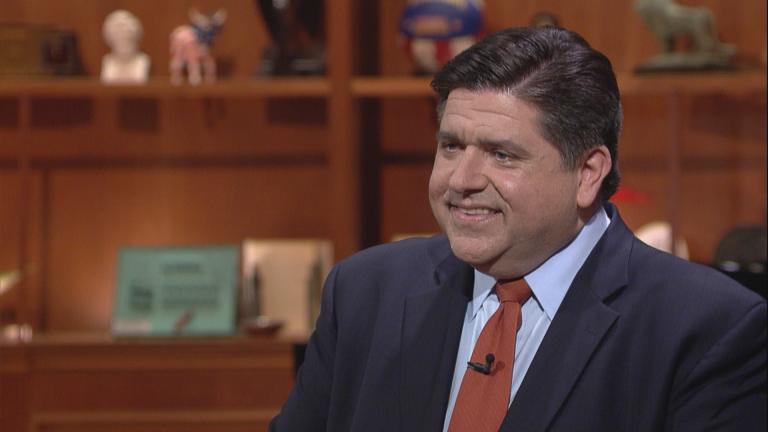 J.B. Pritzker Battles Crowded Democratic Field, Rauner
June 15: The billionaire businessman and venture capitalist is the early front-runner in the Democratic race for governor. He joins us in discussion.
---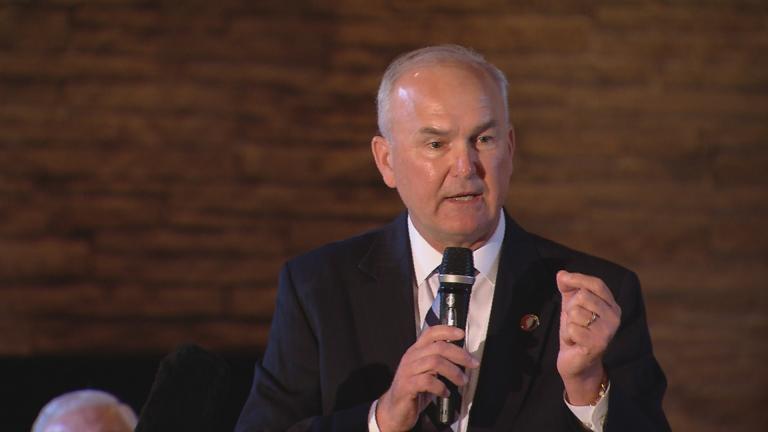 Gubernatorial Candidate Bob Daiber: 'I Can Carry Downstate Illinois'
May 2: The Madison County school superintendent joins host Eddie Arruza to discuss his run for Illinois governor.
---