---
Democratic gubernatorial front-runner J.B. Pritzker came under intense scrutiny Wednesday during a WTTW candidate forum sponsored by the City Club of Chicago. (Watch the full forum above.) It was the final forum for the candidates before the March 20 primary election, and the first time the top three contenders – Pritzker, businessman Chris Kennedy and state Sen. Daniel Biss – participated in such an event without the other three candidates who are vying for the party's nomination.
Pritzker has maintained throughout his campaign that all offshore holdings tied to his name were created by his grandfather and used for charitable disbursements. But a Chicago Tribune investigation published Wednesday revealed several shell companies created in the last 10 years owned by Pritzker and funded through offshore accounts. Pritzker insisted during Wednesday's forum that he had no control over those accounts, but dodged a question about their ownership and claimed they pose no conflicts of interest.
"Whatever distributions made go to charity. Those entities were not created by me," Pritzker said. "In my statement of economic interest, every underlying asset is listed. What we're looking for is conflict of interest, and I would make sure there would be no conflicts when I am governor."
His opponents were quick to pounce.
"What we just heard there is this unbelievable word salad of nothing," said Biss. "Pritzker set up companies offshore probably to avoid taxes and spent the last year lying about it."
"That's just not true," Pritzker responded.
---
At a press conference after the forum (above), Pritzker left reporters scratching their heads even more when he insisted that offshore trusts were founded generations ago by family members, even though the Tribune reports the trusts helped finance companies that were set up by Pritzker in the last 10 years.
Kennedy likened the primary process to interviewing candidates for a job.
"You should never hire someone who lies to you during a job interview," Kennedy said. "If they'll lie to you to get the job, they'll lie to you to keep the job."
Pritzker bristled and said his opponents were simply going negative because the campaign was in its final days.
"I've tried to run a campaign of issues," Pritzker said. "These attacks are an avoidance of their own records."
Biss tried to paint both Kennedy and Pritzker as out of touch with middle-class voters who were constantly trying to find ways to avoid paying their fair share in taxes, and he said they were buying their way into office.
"While these two guys fight about which one is richer, look what's happened. We have Bruce Rauner and he's failed," Biss said. "We should have elections, not auctions."
Video: Biss post-forum press conference
---
Pritzker and Kennedy in turn attacked Biss for his voting record, noting that he had at various times taken votes to cut retiree pensions and the state's Medicaid program.
"I've been fighting in the legislature for seven years to lift people's lives up," Biss said, noting that both of his opponents were supportive at the time of the pension reform measure that was ultimately found unconstitutional by the Illinois Supreme Court. "I'm the only one with a record of passing progressive laws," he said.
The three candidates agreed on their insistence that the state should not tax retirement income to help balance the budget, although Pritzker has run ads accusing both Biss and Kennedy of supporting efforts to do so.
"Look me in the eye and tell me that you'll stop running those ads," Kennedy said.
"You have a different position today than you did yesterday," Pritzker responded.
Biss said that he supports a tax on financial transactions, like the ones that occur on the trading floors of the Chicago Board of Trade and the Mercantile Exchange. But Kennedy said the idea was pie in the sky.
"This is the worst form of political pandering," Kennedy said. "To say that nobody has to worry about a thing because we're going to tax financial transactions, it gives everyone false hope. We ought to bring people into the complexities and subtleties of government policy and not offer a solution that can't be had."
Video: Kennedy post-forum press conference
---
The three differed slightly on the question of the fate of House Speaker and Democratic Party Chair Michael Madigan. Biss said that Madigan should step down as party leader, while Kennedy said he should step aside while an investigation into sexual harassment complaints in his office takes place. Pritzker also called for an independent investigation and said he believes it took Madigan too long to respond to initial complaints made by a former staffer in his office. 
All three were asked to raise their hand if they felt Cook County Democratic Party Chairman Joe Berrios should be re-elected to the office he currently holds as Cook County assessor. Nobody raised their hand, although Pritzker qualified his response by saying that he refused to reveal who he voted for. The candidates didn't hesitate to make their harsh feelings about Rauner known, with Kennedy calling him "the worst governor in America and the worst governor in the history of Illinois, including governors that went to jail."
Pritzker has kept a steady lead in nearly all of the polling leading up to the March 20 primary but has been running attack ads on both Kennedy and Biss, signaling that the Pritzker campaign thinks the outcome is still very much in doubt.
Downstate school administrator Robert Daiber, Chicago violence interrupter Tio Hardimon, and Robert Marshall, a radiologist from the suburbs, are also running for the nomination but were not invited to appear at the forum.
Follow Paris Schutz on Twitter: @paschutz

More coverage: Watch one-on-one interviews from Chicago Tonight with candidates J.B. Pritzker, Chris Kennedy, Daniel Biss, Bob Daiber, Tio Hardiman and Robert Marshall.
---
Related stories: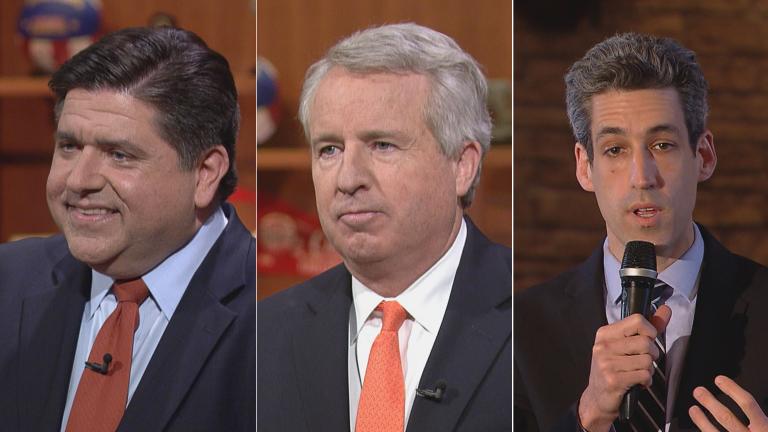 2018 Governor's Race Forum: Democratic Candidates
March 14: In their final meeting before the primary, the top three Democratic candidates for governor explain why they should represent their party in November. J.B. Prizker, Chris Kennedy and Daniel Biss join us.
---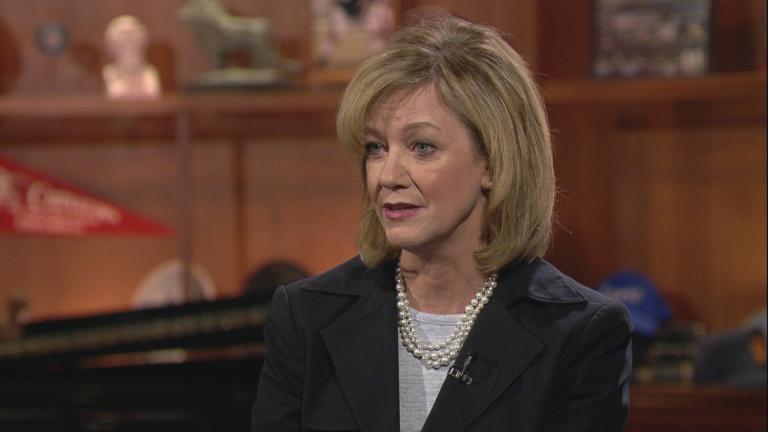 2018 Governor's Race Forum: Republican Jeanne Ives
March 13: State Rep. Jeanne Ives is running an insurgent campaign to challenge Gov. Bruce Rauner in the Republican gubernatorial primary on March 20. Hear about her campaign and plans for the state in our full video.
---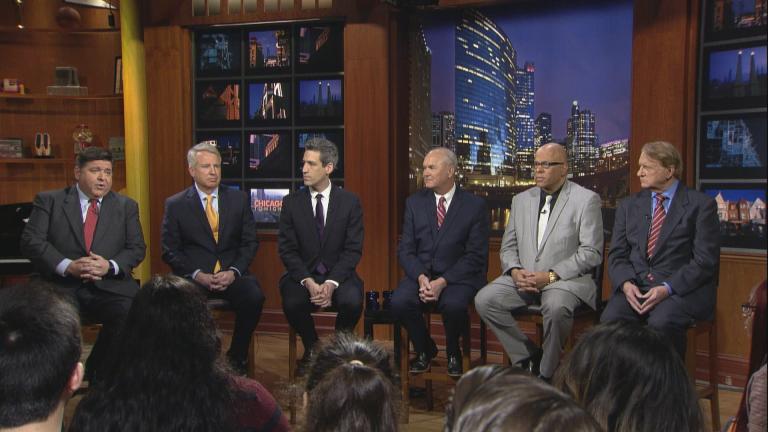 2018 Governor's Race: Democratic Candidates Face High School Students
Feb. 19: During a special edition of Chicago Tonight, all six Democratic candidates for governor join us to answer questions from an audience of 50 high school students and discuss issues facing Illinois' young people.
---