Among the seven candidates who have announced a run for governor, perhaps the least known outside of his community is Bob Daiber, the Madison County regional superintendent of schools. Daiber taught high school for nearly three decades and also served on the Madison County board.
Madison County is located along the Mississippi River, adjacent to St. Louis.
In April, Daiber made his pitch to Cook County Democratic committeemen for their endorsement, saying he's Democrat's best bet to winning because he can win downstate.
"Why can I win? I will tell you that Bruce Rauner is in office today because Pat Quinn only carried one other election authority other than Cook County, and that was East St. Louis, where I'm from. I can carry downstate Illinois. My challenge is to get a percentage of the vote out of Cook County, and I will carry the rest of the state," Daiber said in April. "Honestly, I don't intend to get Cook County's endorsement. I don't even know how you could endorse me. I'm here today to introduce myself to you so you know who I am."
Daiber ran for state representative in 1992 and lost by about 200 votes. His subsequent runs in 1994 and 1998 were also unsuccessful. He's hoping his statewide run fares better.
 
"I'm ready to lead and help every Illinois resident across the state," said Daiber.
 
In addition to low name recognition, he faces some well-funded candidates, including venture capitalist J.B. Pritzker, who contributed $7 million to his own campaign, and businessman Chris Kennedy, who has about $1 million.
Daiber has about $37,500 in his campaign fund, according to the most recent financial disclosure filing with the Illinois Board of Elections.
Democratic gubernatorial candidate State Sen. Daniel Biss has $1.35 million, Ald. Ameya Pawar has about $250,000 and political newcomer Alex Paterakis trails with only $5,000 in his campaign coffers.
The winner of March 2018 Democratic nomination will face Gov. Bruce Rauner and his more than $50 million war chest. Rauner's already launched a massive advertising campaign a whopping 11 months before the Nov. 6, 2018 election.
Daiber joins host Eddie Arruza to discuss his run for governor.

This is the fourth in a series of conversations we will be having with declared candidates for Illinois governor. We will introduce you to some of the other candidates in the coming weeks.
---
Related stories: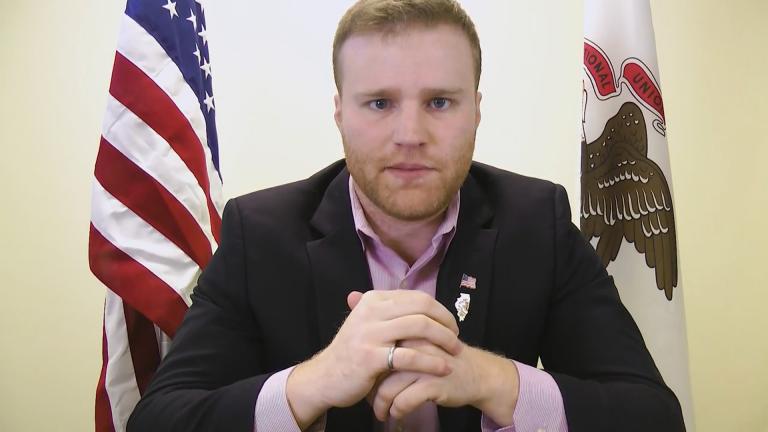 How Gubernatorial Candidate Alex Paterakis Plans to Revive the State
April 25: A long-shot candidate for governor tells us why he thinks he's got what it takes to lead the state.
---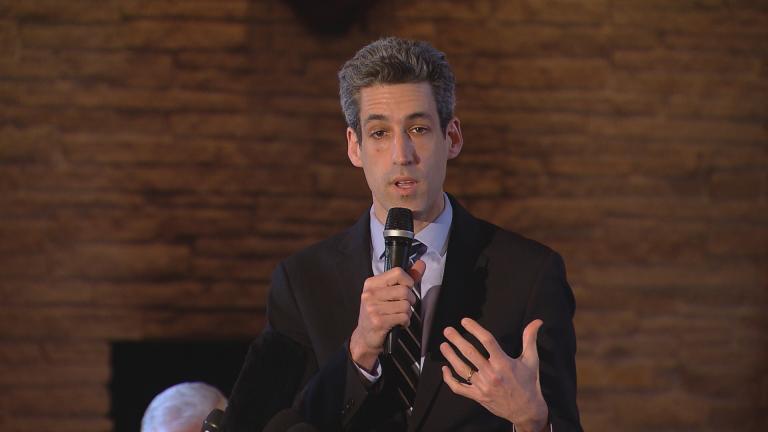 Race for Governor: Daniel Biss on his Bid to Replace Rauner
April 18: The state senator jumped into the crowded field vying for the Democratic nomination for governor a month ago. He joins us in discussion.
---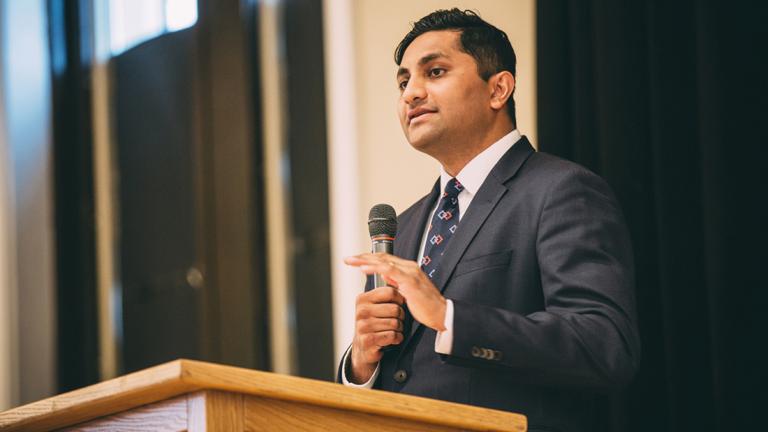 Ameya Pawar: 'More Money Doesn't Always Mean You Win'
April 4: The Chicago alderman joins host Eddie Arruza to discuss his run for Illinois governor.
---