Billionaire businessman and venture capitalist J.B. Pritzker is the early front-runner in the Democratic race for the gubernatorial nomination. He secured an early endorsement by the powerful AFL-CIO union. And he has poured a total of $14.2 million of his own money into his campaign coffers.
Pritzker faces a crowded primary field including businessman Chris Kennedy, state Sen. Daniel Biss, 47th Ward Ald. Ameya Pawar, Madison County Regional School Superintendent Bob Daiber, small business owner Alex Paterakis, state Rep. Scott Drury and the former director of the anti-violence group CeaseFire, Tio Hardiman.
But adding up all those candidates' funds doesn't come close to the $7 million Pritzker just gave himself in June.
His opponents argue that money doesn't – and shouldn't – matter in the campaign, but this will undoubtedly be the most expensive race for governor in Illinois history.
Gov. Bruce Rauner's campaign chest has over $70 million, including a $50 million donation to himself and a $20 million contribution from his hedge fund manager friend, Ken Griffin.
Recently, Pritzker has come under fire for buying the historic 1894 Holabird & Roche-designed mansion next to his home in 2007 for $3.65 million and disconnecting the toilets so the property would be uninhabitable, according to the Chicago Sun-Times. The result was a reduction in the home's assessed value from $6.25 million in 2016 to just under $1.1 million. That equated to a $230,000 property tax reduction.
The optics for the billionaire, worth $3.4 billion according to Forbes, hasn't been good with Cook County taxpayers who are facing a 10-percent hike in property taxes. That revenue helps pay for woefully underfunded public pensions, Chicago Public Schools, Chicago Park District and community colleges.
The Chicago Tribune also revealed that Pritzker was caught on FBI wiretaps of then-Gov. Rod Blagojevich in 2008, telling Blagojevich that he wanted to be state treasurer.
After that story ran, Pritzker launched a television ad against Rauner reminding voters that under his tenure Illinois hasn't had a budget in nearly three years with the state's most vulnerable suffering the most from the impasse.
Whoever wins the gubernatorial contest in 2018 will face a fiscal nightmare: Currently the state's backlog of bills stands at $14.8 billion and could reach $24 billion if the state goes another year without a budget. The state's pension deficit is now $130 billion and continues to grow each day without a budget solution. Finally, Illinois could also be the first state with a junk credit rating status.
Pritzker joins host Phil Ponce to discuss his run for governor.

This is the fifth in a series of conversations we will be having with declared candidates for Illinois governor. We will introduce you to some of the other candidates in the coming weeks.
---
Related stories: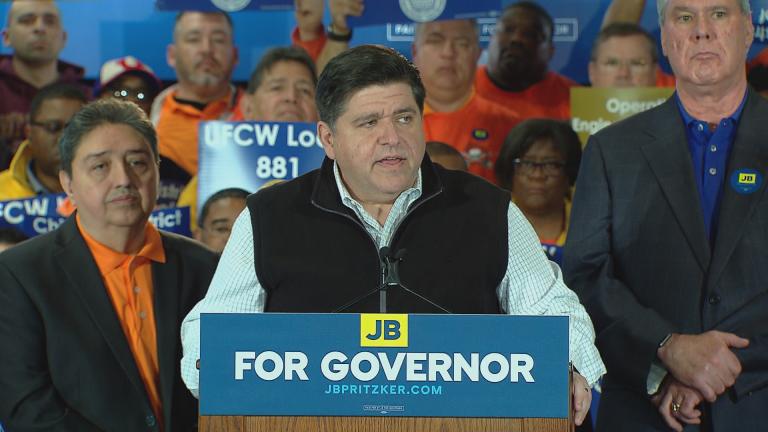 J.B. Pritzker Nabs Trade Union Endorsements
May 3: A candidate for Illinois governor gets an early boost from one of Democrats' traditional allies.
---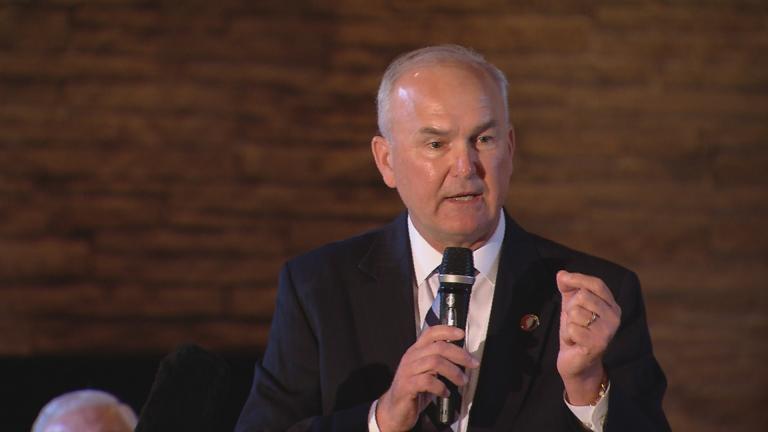 Gubernatorial Candidate Bob Daiber: 'I Can Carry Downstate Illinois'
May 2: The Madison County school superintendent joins host Eddie Arruza to discuss his run for Illinois governor.
---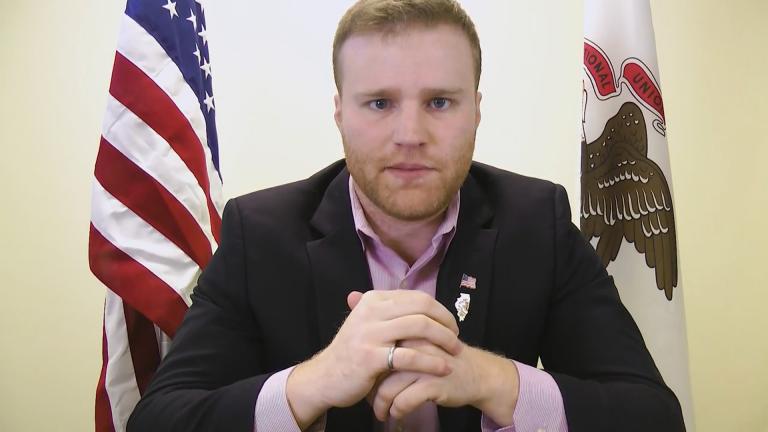 How Gubernatorial Candidate Alex Paterakis Plans to Revive the State
April 25: A long-shot candidate for governor tells us why he thinks he's got what it takes to lead the state.
---