Attorneys for former Chicago Public Schools CEO Barbara Byrd-Bennett have asked a federal judge to sentence their client up to no more than 3.5 years in prison. (Chicago Tonight)
Attorneys for Barbara Byrd-Bennett have asked a federal judge to sentence the disgraced former Chicago Public Schools CEO to no more than 42 months in prison for her role in a yearslong bribery scheme.
In a sentencing memo filed Friday morning, Byrd-Bennett's attorneys admit she "harbored a very real and greedy sense of entitlement" that she was earning something she deserved by steering millions of dollars in CPS contracts to her former employer, SUPES Academy.
She faced nearly two dozen charges in her original indictment, eventually pleading guilty to a lone count of wire fraud in October 2015. She faces up to 7.5 years in prison on that charge.
From 2012 to 2015, Byrd-Bennett allegedly sent millions of dollars in principal training contracts to the SUPES Academy, which was run by Gary Solomon and Thomas Vranas, who were also indicted and pleaded guilty in the federal case.
In a 27-page filing, Byrd-Bennett's attorneys say she went "deaf and blind to the wrong she was committing" by not removing herself from the ongoing scheme or distancing herself from Solomon.
"Under no circumstance was Barbara – faced daily with substantial and unrelenting obstacles – about to sever the critical professional and personal support from Mr. Solomon," Byrd-Bennett's attorneys wrote. "More simply, Barbara believed she could and indeed was somehow entitled to have it both ways: giving it her all as CEO while giving up nothing from SUPES and remaining sure of a profitable financial future."
Prosecutors said Solomon worked to install Byrd-Bennett as CPS chief in 2012 to replace then-CEO Jean-Claude Brizard – whom Solomon referred to as a "dead man walking" – and also went out of his way to involve Vranas in the scheme.
In previous documents, prosecutors said the trio allegedly "participated in a scheme to defraud and to obtain money and property from CPS by means of materially false and fraudulent pretenses … and to defraud and deprive CPS and the Chicago Board of Education of their right to the honest services of Byrd-Bennett through bribery."
In March, Solomon was sentenced to 84 months in prison after pleading guilty to a single count of wire fraud.
Byrd-Bennett's attorneys say she was "unprepared and unwilling" to confront the truth of her involvement and admit she lied to federal agents early on in the investigation.
"Indeed, it was only when we put her own emails in front of her that Barbara came clean on the full scope and magnitude of her wrongdoing," her attorneys wrote. "From effectively that point forward, as the government acknowledges, Barbara cooperated honestly and fully."
During Solomon's sentencing, U.S. District Judge Edmond Chang asked Assistant U.S. Attorney Megan Church who she believed should receive a harsher sentence: Solomon or Byrd-Bennett. Church said Solomon, pointing to Byrd-Bennett's eventual compliance with prosecutors as a mitigating factor in her sentencing.
In a subsequent filing Friday afternoon, prosecutors accused Byrd-Bennett of eliminating opposition within CPS. They ask that she be sentenced to 89 months in prison, or just under 7.5 years in prison.
They say she is more culpable than Solomon or Vranas because she was a public official tasked with making decisions "for the best interest of CPS and its students" and argue her sentence must account for her greed.
"She did not need to take the job with the Chicago Public Schools, where she ultimately received an annual salary of $250,000," prosecutors wrote. "She did not need the money promised to her as part of the corrupt scheme. She was financially secure, celebrated, and successful. She had multiple pensions. … She should never have become a criminal defendant, but she ultimately made numerous decisions that led her to stand before the Court for sentencing, decisions that were rooted in greed."
Byrd-Bennett and Vranas are both scheduled to be sentenced at separate hearings April 28.
Vranas' attorneys request probation
For his part in the scheme, Vranas pleaded guilty to one count of conspiracy to commit bribery.
In federal documents filed Thursday afternoon, Vranas' attorneys request a sentence of three years probation followed by a period of home detention for the former SUPES president.
Prosecutors are expected to recommend 39 months in prison for Vranas, while the U.S. Probation Officer has recommended a two-year prison sentence.
His legal team says he lived "an exemplary life of generosity, integrity, and extraordinary charitable commitment" before he was "pulled into" the bribery scheme by Byrd-Bennett and Solomon, whom they describe as a mentor to Vranas after they met during senior year in high school.
While Vranas was not involved in the scheme from the beginning, prosecutors say he and Solomon knew Byrd-Bennett would receive a cut of each CPS contract she sent to SUPES.
"In late fall or early winter 2012, Gary told Tom that he had promised Barbara money upon her return to the Supes Entities for acts she took in her official capacity at CPS that benefited the SUPES Entities," Vrans' attorneys wrote. "While Gary and Tom did not discuss the exact amount that Gary had promised Barbara, Tom understood that Barbara would be paid out of the development fund, which eventually reached a maximum amount of $360,000 to $380,000."
Vranas acknowledged in his plea agreement those contracts included both a $2.09 million deal and a $20.5 million sole-source contract. In their sentencing recommendation, his attorneys admit that Vranas knew that agreement with Byrd-Bennett was illegal and that he deleted emails to conceal their arrangement.
Follow Matt Masterson on Twitter: @ByMattMasterson
---
Related stories: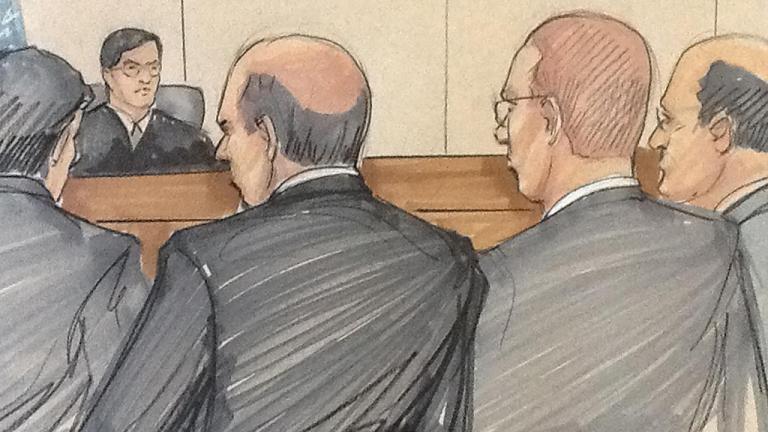 Gary Solomon, Former SUPES CEO, Sentenced to 7 Years in Prison
March 24: The former SUPES Academy chief charged in connection with the Barbara Byrd-Bennett fraud scandal was sentenced Friday to seven years in prison after pleading guilty last year.
---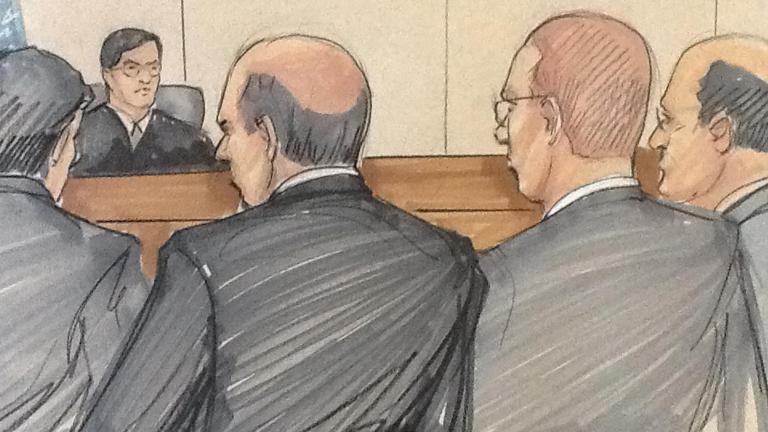 SUPES Co-Owner Pleads Guilty in Byrd-Bennett Bribery Scandal
Oct. 18: SUPES Academy CEO Gary Solomon pleaded guilty to one count of wire fraud in federal court Tuesday, opening the door for co-defendants Tom Vranas and Barbara Byrd-Bennett to be sentenced for their bribery scheme.
---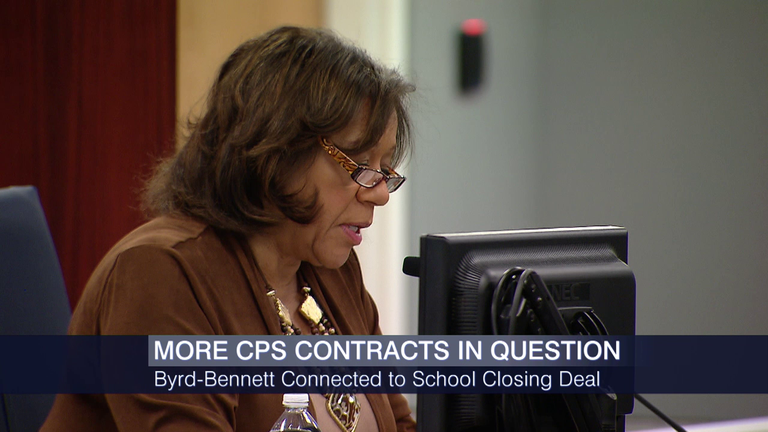 More Barbara Byrd-Bennett CPS Contracts Under Scrutiny
Oct. 15, 2015: As Mayor Rahm Emanuel defends his role in the Barbara Byrd-Bennett scandal, "Chicago Tonight" has learned of another controversial CPS contract with someone else Byrd-Bennett used to work for.
---