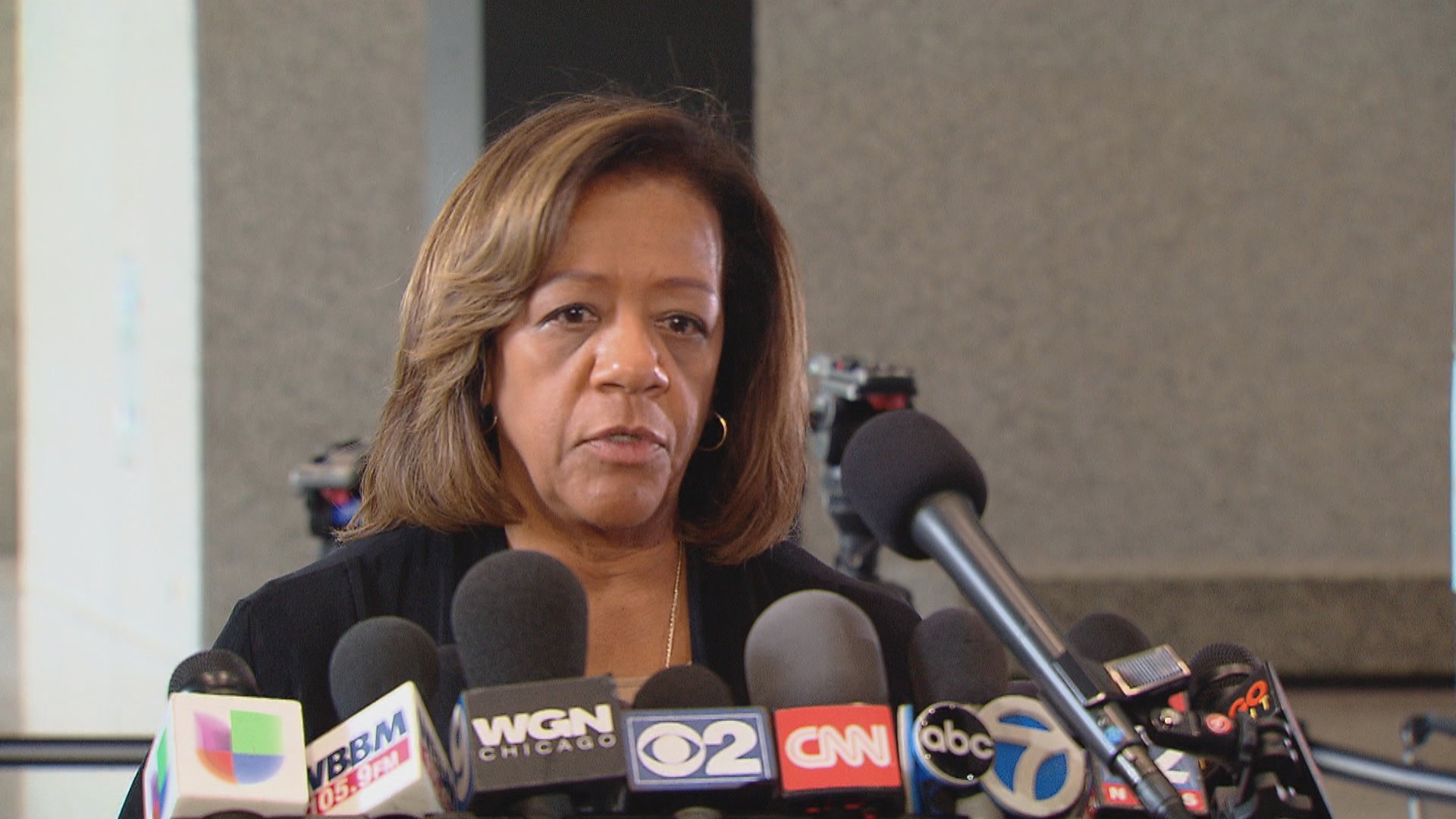 Former CPS CEO Barbara Byrd-Bennett (WTTW News)
Disgraced former Chicago Public Schools CEO Barbara Byrd-Bennett will serve the remainder of her 4.5-year prison sentence in home confinement after she was moved out of the federal prison where she's been held since pleading guilty to her role in a multimillion-dollar kickback scheme.
Byrd-Bennett, 70, was initially moved Tuesday from the Federal Prison Camp Alderson in West Virginia to a residential reentry management facility that oversees halfway houses in Cincinnati, Ohio, according to records from the Federal Bureau of Prisons.
On Wednesday afternoon, Byrd-Bennett's attorney Erica Zunkel confirmed in an email to WTTW News that her client would be serving the "remainder of her sentence on home confinement." Her sentence is currently set to expire in June 2021.
The Bureau of Prisons confirmed Byrd-Bennett had been moved, but a spokesperson declined to say why that move was made.
"For privacy, safety and security reasons, we do not discuss information about an individual inmate's conditions of confinement or release plans," BOP spokesperson Scott Taylor said in an email.
The ex-CEO had been at FPC Alderson since 2017. The minimum-security facility had been nicknamed "Camp Cupcake" after Martha Stewart was sent there for a five-month sentence in 2004.
Byrd-Bennett and two others, Gary Solomon and Thomas Vranas, were each indicted in 2015.
Federal prosecutors said that between 2012 and 2015, the trio "participated in a scheme to defraud and to obtain money and property from CPS." Byrd-Bennett was accused of steering $23 million in no-bid district contracts to two companies, SUPES Academy and Synesi Associates, where she had formerly worked.
Those companies were owned by Solomon and Vranas, who would kick back 10% of those contracts for Byrd-Bennett.
Courtroom sketch of Barbara Byrd-Bennett pleading and crying in front of U.S. District Judge Edmond Chang. (Thomas Gianni)
Byrd-Bennett initially faced multiple criminal charges, but eventually pleaded guilty to a single count of wire fraud. In April 2017, she was sentenced to 54 months in federal prison.
"It's distressing that Chicago has not, and seems unable to, shed its image of public corruption," U.S. District Judge Edmond Chang said during Byrd-Bennett's sentencing hearing. "I mean 25 years, 50, 100 years from now will there be another sentencing like this? And the only way to stop that from happening is to send a general deterrent."
While Byrd-Bennett was the most public figure involved in the case, Solomon was said to be the scheme's ringleader. He was sentenced to 84 months in prison and remains held at a federal prison in Duluth, Minnesota, with a projected release date in October 2023.
Vranas was sentenced to 18 months and was released from prison in 2018, according to BOP records.
Contact Matt Masterson: @ByMattMasterson | [email protected] | (773) 509-5431
---