There are more questions about multimillion-dollar contracts Chicago Public Schools gave to firms that had previous associations with disgraced schools CEO Barbara Byrd-Bennett.
"Chicago Tonight" has learned of a probe into another contract where a firm with ties to Byrd-Bennett received CPS business. This as Byrd-Bennett is expected to plead guilty Tuesday to charges that she steered $23 million in CPS money to SUPES Academy and Synesi Associates in exchange for bribes and kickbacks.
The arrangement in question: a $31 million contract to help CPS manage the controversial closing and consolidation of 50 schools that took place two years ago. It's under scrutiny, "Chicago Tonight" has learned, because of ties between former CEO Barbara Byrd-Bennett and one of the companies that received that business.
A company called Global Workplace Solutions won the $30.9 million bid to help close the schools. The duties involved relocating records, removing contents, furnishings and equipment from the closed schools, and then securing the closed schools. A portion of the business was subcontracted to a company called The Robert Bobb Group, a company run by Robert Bobb, the former Emergency Financial Manager for Detroit Public Schools. Bobb hired Byrd-Bennett in Detroit in 2009 as Chief Academic Auditor and paid her a salary of $18,000 per month.
A document explains what his private company did during the CPS school closing deal, including "managing and processing the active business and financial records during the consolidation of the closed Chicago Public Schools" and "collecting, processing, sorting, batching, packing, annotating boxes … shipping student records."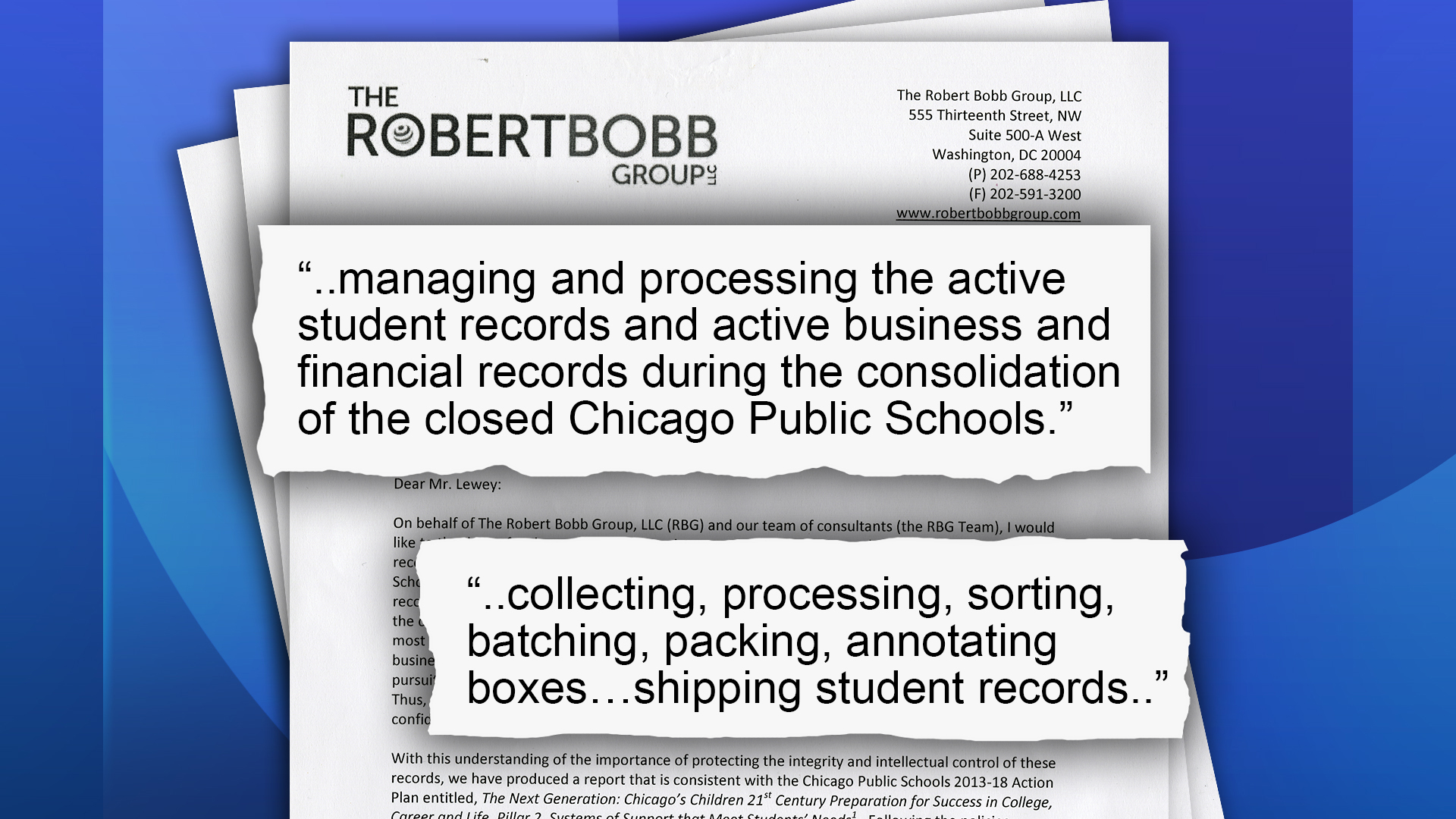 The contract raised questions among some CPS administrators because of Bobb's previous connection to Byrd-Bennett, and the CPS office of the inspector general opened an internal investigation. The schools' current inspector general, Nicholas Schuler, offered no comment and would neither confirm nor deny that the investigation was still open, or if it had been referred to the U.S. Attorney's office along with the probe into Byrd-Bennett's dealings with SUPES academy.
Bobb told "Chicago Tonight" that he couldn't speak with us today because of family obligations, but would talk with us tomorrow. Multiple former CPS officials tell us that Bobb's company received at least one other contract with CPS under Byrd-Bennett that was worth less than $25,000.
We spoke with the officer involved with Global Workplace Solutions, the main company on this $30.9 million deal. When asked if he or the company had been subpoenaed or questioned by the U.S. Attorney's office, he responded that he'd been talking to "multiple parties" about the contract.
The contract was originally budgeted at around $14 million but costs kept rising until the board approved a $31 million tab. Former CPS officials we spoke with say the initial costs to close the schools were necessary for long-term savings that CPS expects to realize.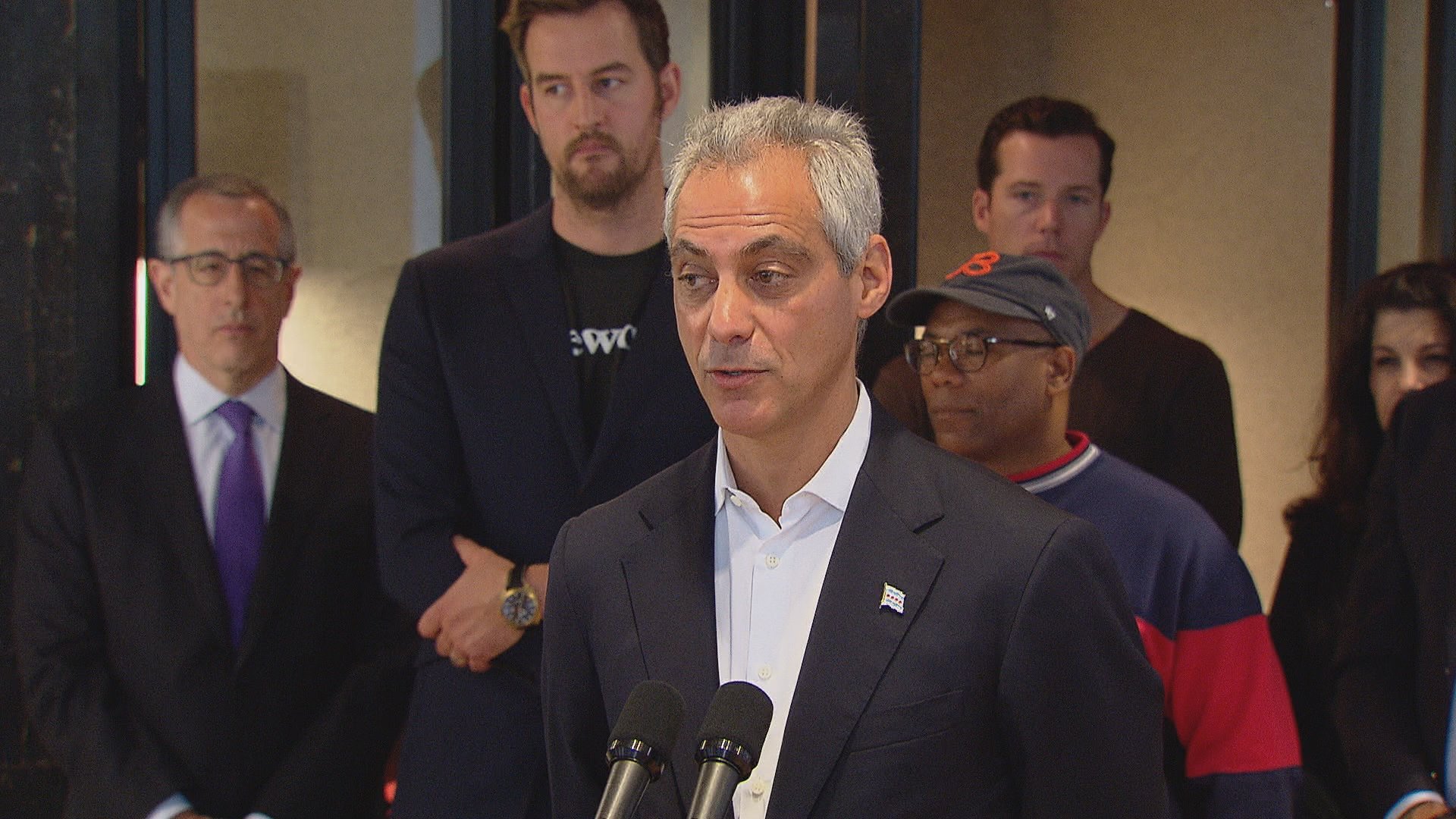 Also today, Mayor Rahm Emanuel reacted to the fallout from the Byrd-Bennett scandal. Many believe that since the mayor appointed Byrd-Bennett and the school board that approved that SUPES contract, he should share some of the blame. Emanuel said that his office should be relatively free of culpability in this scandal.
"There's no doubt, in selecting (Byrd-Bennett), I played a role," Emanuel said. "But Barbara and the officials with SUPES, they concocted this and, in fact, my staff did the right thing by asking hard questions and directing those questions to the people trying to pursue that contract."
"I don't get involved in contracts. When the mayor gets involved in contracts, clearly, you have a problem. I don't do that because I think it's the wrong thing to do."
The mayor also mentioned the fact that half the school board has been replaced and there is a new schools CEO and that the board has implemented new rules to safeguard against conflicts of interest with CPS contractors.
---
Also on Monday's show: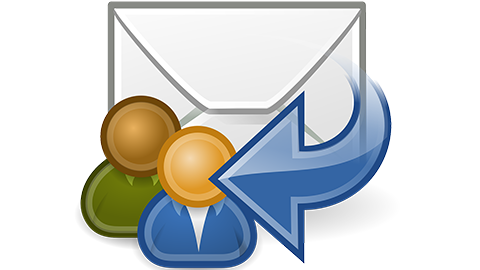 Dispelling the Myths of Email Privacy, Security
Heavily cited throughout the federal indictment against Barbara Byrd-Bennett are emails outlining the alleged kickback scheme tied to the controversial $20.5 million no-bid contract. We'll talk about the misconceptions and myths of email with the head of the Chicago office of security firm Kroll. 
---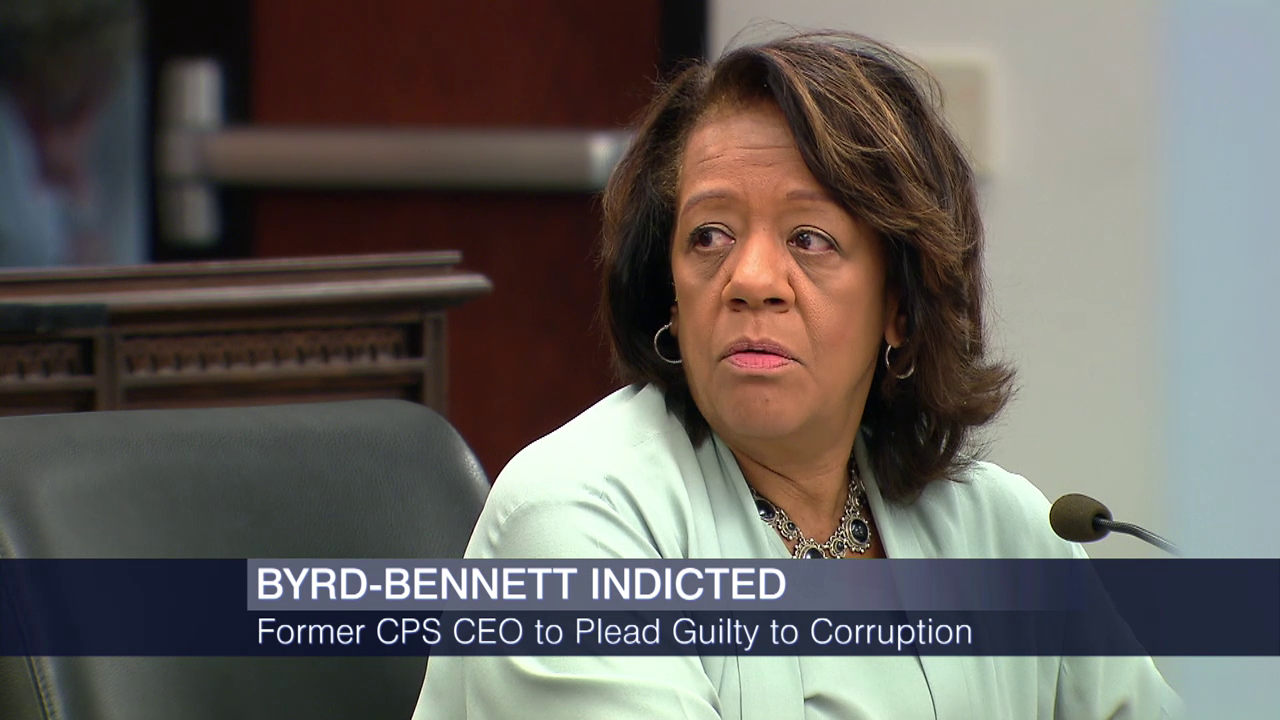 Examining the Indictment of Barbara Byrd-Bennett
Former Chicago Public Schools CEO Barbara Byrd-Bennett will reportedly plead guilty to a federal bribery indictment along with the co-owners of SUPES Academy, her former employer. We'll talk with the reporter who broke the story and the former CPS Inspector General who blew the whistle, as well as a former federal prosecutor.
---