Courtroom sketch of Barbara Byrd-Bennett pleading and crying in front of U.S. District Judge Edmond Chang. (Thomas Gianni)
Disgraced former Chicago Public Schools CEO Barbara Byrd-Bennett will spend 54 months in prison after a federal judge sentenced her Friday for the yearslong kickback scheme she ran while chief of the cash-strapped district.
While serving as the district's chief from 2012 to 2015, Byrd-Bennett, 67, steered millions of dollars in principal training contracts to her former employer, the SUPES Academy, run by Gary Solomon and Thomas Vranas.
Byrd-Bennett tearfully apologized to her family, colleagues and CPS students before a packed courtroom during Friday afternoon's hearing, saying "they deserved better."
"I ought to be punished," she said. "I am remorseful and I pray to God to help me to find a way to redeem myself."
She faced nearly two dozen charges in her original indictment, eventually pleading guilty to a lone count of wire fraud in October 2015.
Prosecutors say between 2012 and 2015 the trio "participated in a scheme to defraud and to obtain money and property from CPS by means of materially false and fraudulent pretenses … and to defraud and deprive CPS and the Chicago Board of Education of their right to the honest services of Byrd-Bennett through bribery."
As he did in the earlier sentencings of Solomon and Vranas, U.S. District Judge Edmond Chang lamented that the case represents yet another instance of corruption in Chicago that continues to erode the public's trust in government, wondering aloud how long it may take for the city to be free of such blight.
"It's distressing that Chicago has not, and seems unable to, shed its image of public corruption," he said. "I mean 25 years, 50, 100 years from now will there be another sentencing like this? And the only way to stop that from happening is to send a general deterrent."
Though she was the key figure in the scandal and the chief of public education in Chicago, she received a lesser sentence than Solomon – who prosecutors painted as the mastermind of the scheme.
In recommending an 89-month prison sentence, federal prosecutors say they need to send a clear message that "corruption will not be tolerated at any level, most especially at the highest levels within government."
Mayor Rahm Emanuel's spokesman Adam Collins said in a statement following the sentencing, in part: "Barbara betrayed the public trust. She broke the law. She turned her back on the very children she was entrusted to serve, and the children of Chicago are owed much better than that."
In a memo of their own, Byrd-Bennett's attorneys ask Chang to sentence Byrd-Bennett to no more than 42 months in prison.
In their 27-page filing, her attorneys say she went "deaf and blind to the wrong she was committing" by not removing herself from the ongoing scheme or distancing herself from Solomon, who was sentenced last month to seven years in prison after he pleaded guilty to one count of wire fraud.
While she eventually complied with investigators, she initially lied to minimize her role and deleted emails to cover up her involvement.
Chang noted that despite her role, she did not profit from the scheme financially the way Solomon and Vranas did – they split about $2.9 million from the contract deals – adding that each year she spends in prison is also more impactful because of her age. 
Vranas, the former co-owner of the SUPES Academy, was sentenced to 18 months in federal prison Friday morning for his role in the scheme.
Vranas' legal team says he lived "an exemplary life of generosity, integrity, and extraordinary charitable commitment" before he was "pulled into" the bribery scheme by Byrd-Bennett and Solomon, whom they describe as a mentor to Vranas after they met during senior year in high school. They had asked Chang to defer prison and instead sentence their client to a lengthy period of home confinement.
While Vranas was not involved in the scheme from the beginning, prosecutors say he and Solomon knew Byrd-Bennett would receive a cut of each CPS contract she sent to SUPES.
"Once he knew what the deal was what this corruption entailed, he was all in," Assistant U.S. Attorney Megan Church said.
Vranas apologized to the city, his family and CPS during a brief statement to the court, saying he had nobody to blame for his actions but himself. He also broke into tears while a character witness described his charitable efforts with a local church.
Just as he did in Solomon's sentencing last month, Chang said this sort of corruption erodes the public's trust in Chicago government, saying it's necessary to send a message to deter other similar sorts of crime.
While noting that he had no previous criminal history, Chang said Vranas' crime was magnified because the victim in the case is a school district already struggling to make its financial ends meet.
"Every dollar going to Ms. Byrd-Bennett," he said, "is a dollar CPS could have used for itself."
Follow Matt Masterson on Twitter: @ByMattMasterson
---
Related stories:
Barbara Byrd-Bennett Attorneys Ask for 3.5-Year Sentence in Fraud Case
April 7: In a sentencing memo filed Friday, Barbara Byrd-Bennett's attorneys admit she "harbored a very real and greedy sense of entitlement" that she was earning something she deserved by steering millions of dollars in CPS contracts to her former employer.
---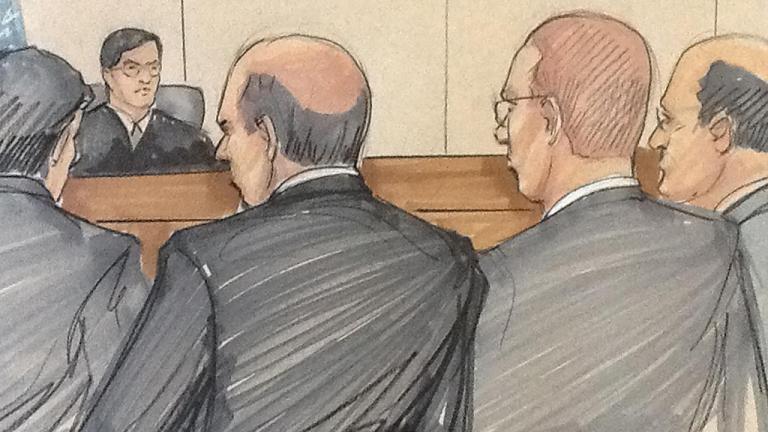 Gary Solomon, Former SUPES CEO, Sentenced to 7 Years in Prison
March 24: The former SUPES Academy chief charged in connection with the Barbara Byrd-Bennett fraud scandal was sentenced Friday to seven years in prison after pleading guilty last year.
---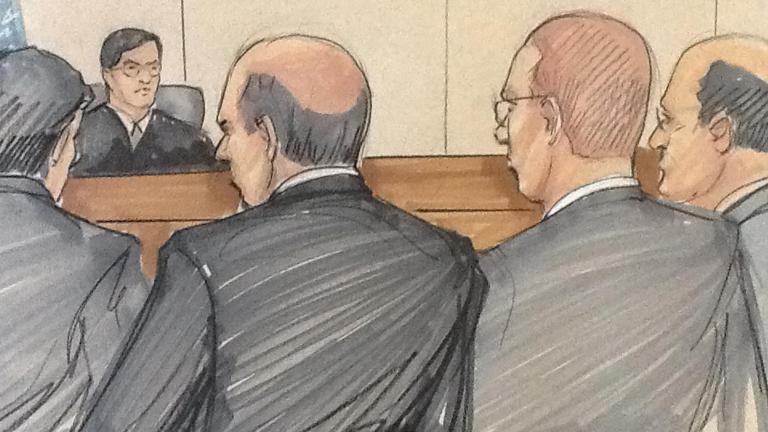 SUPES Co-Owner Pleads Guilty in Byrd-Bennett Bribery Scandal
Oct. 18: SUPES Academy CEO Gary Solomon pleaded guilty to one count of wire fraud in federal court Tuesday, opening the door for co-defendants Tom Vranas and Barbara Byrd-Bennett to be sentenced for their bribery scheme.
---