A for-profit company that contracts with Chicago Public Schools is under fire for its connections to convicted former CPS CEO Barbara Byrd-Bennett and two convicted associates of hers.
Camelot Education allegedly won $67 million worth of contracts with CPS through an improper relationship with Byrd-Bennett, according to a blistering new report released Tuesday by CPS Inspector General Nicholas Schuler.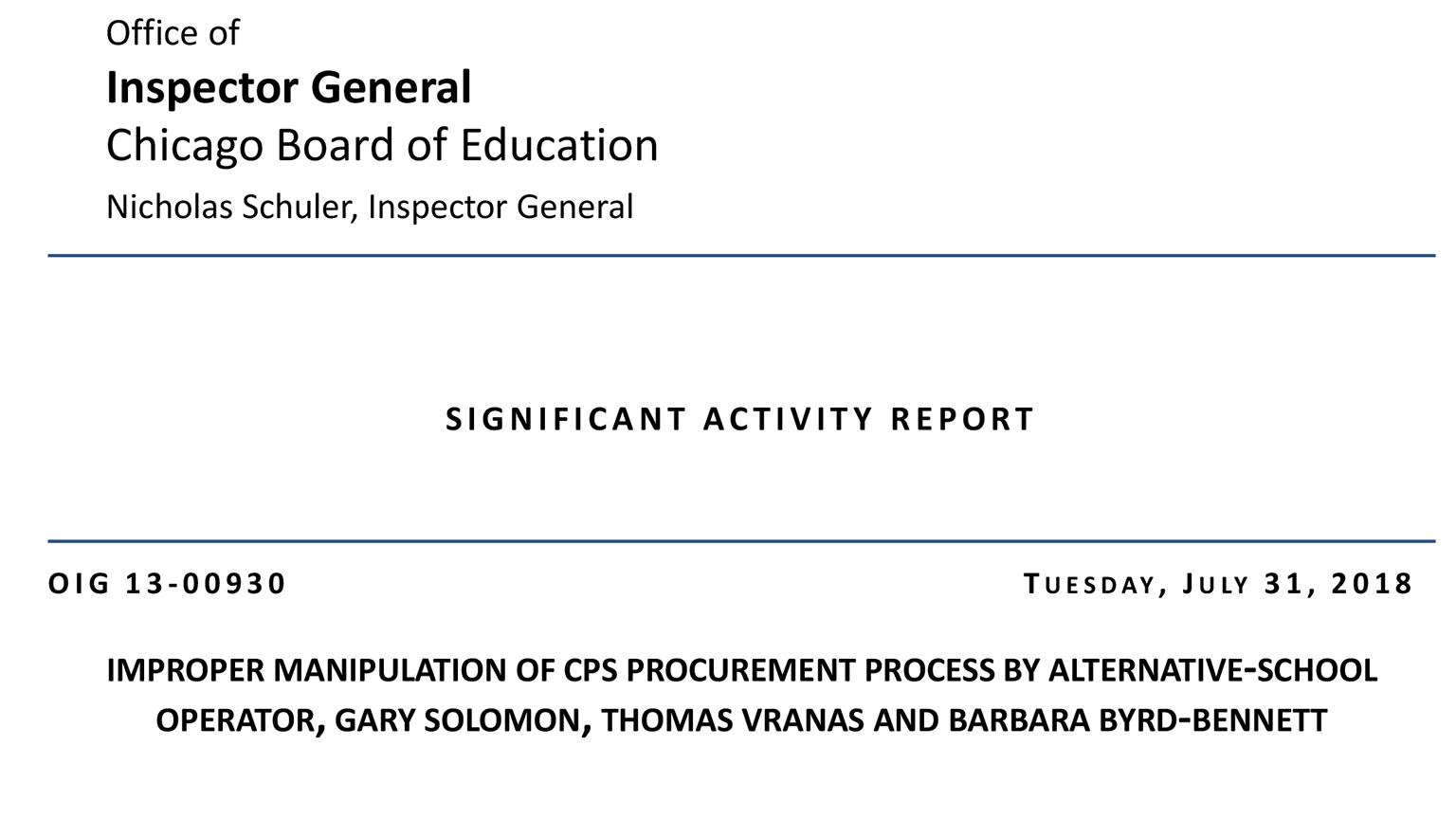 Document: Read the report CPS is moving to cut off any future business with Camelot Education and institute steep fines. The company runs six alternative CPS schools for at-risk students in the city. Schuler's report contends that they won the business through a cozy relationship with Byrd-Bennett and paid her co-conspirators – convicted former SUPES officials Gary Solomon and Thomas Vranas – nearly $300,000 to lobby on their behalf.
Schuler says there was a "wink-wink" agreement between Solomon, Vranas and Byrd-Bennet that allowed Camelot to sidestep the normal contracting process so that Byrd-Bennet could force the contracts through. When one CPS official was holding the deal up, Byrd-Bennet allegedly told the official to "make it happen or suffer a miserable fate." And later, a Camelot executive emailed Solomon: "Gary can you call [Byrd-Bennet] and have her lean on Solomon to get our contract signed in the next couple of days?"
In return, according to Schuler, an associate of Bennett's at CPS was recommended to be hired by the company, and future employment was promised to Byrd-Bennett herself. Schuler says the dealing gave Camelot the inside track, and the activities on all sides were unethical.
"The boss basically took control of the process away from the subordinates and was making it well known that these contracts were to go through, or people were going to be in hot water with her if they didn't," Schuler said.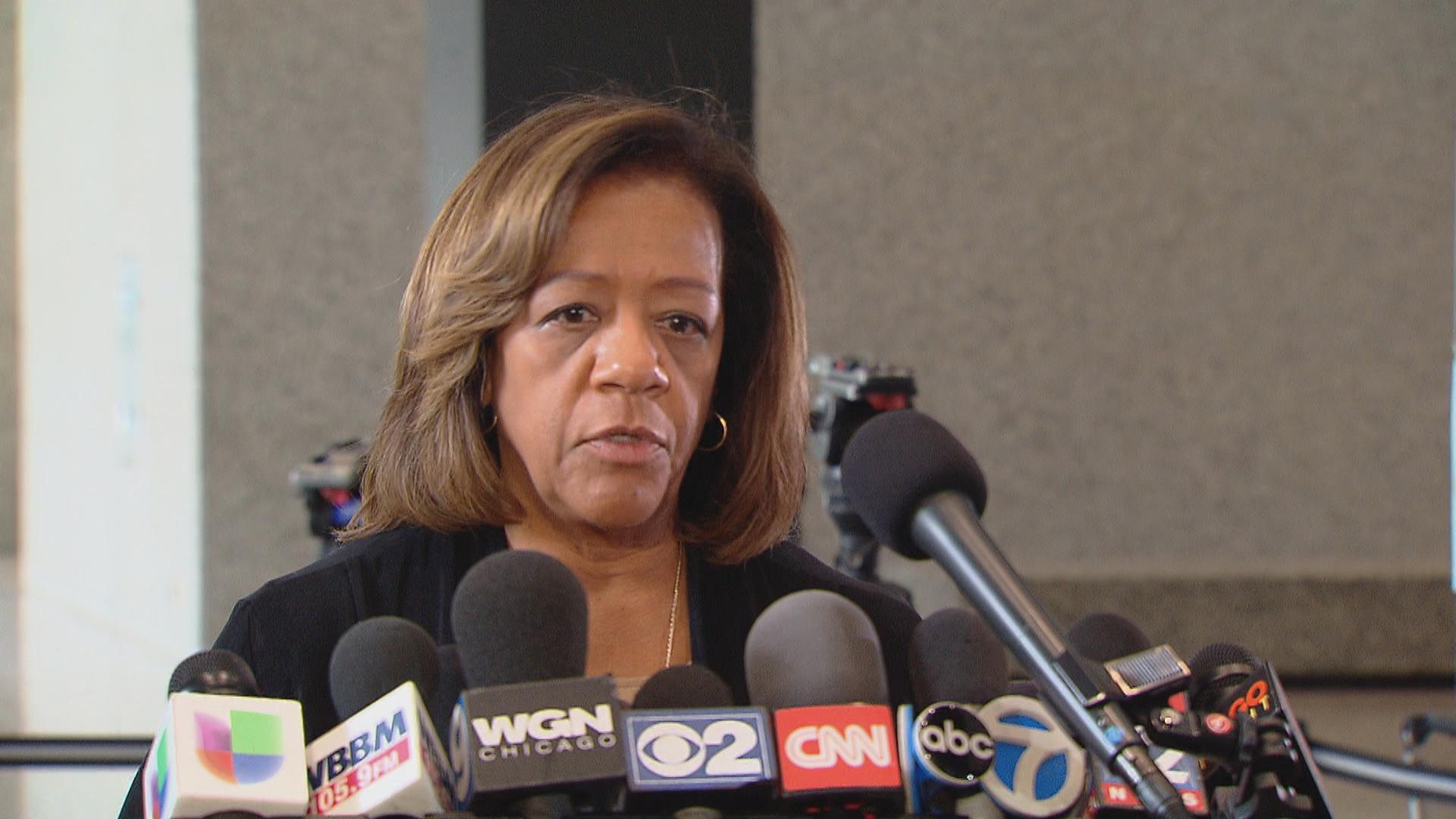 Former CPS CEO Barbara Byrd-Bennett (Chicago Tonight file photo)
CPS says it will follow the inspector general's recommendation to cancel future business with the company, although it can't close the schools that currently operate until 2019 at the earliest. In addition, Schuler says CPS did not have strict enough rules forcing companies that do business with the school system to disclose their lobbying arrangements.
"We found that CPS was not doing a good job of making their lobbyist information public that they had," Schuler said. "And then, the big change that lobbyists will have to register themselves, not just companies doing business. We want the public to be aware of who's being paid by whom."
Camelot's CEO Andrew Morrison issued a statement disagreeing with the inspector general's findings.
"We competed for and won the Board of Education's contract fairly and on our merits," Morrison said, vowing to present his case to the Board of Education.
CPS says it is "fully committed to preventing conduct of this nature from occurring again, and to help ensure it never does, the district is strengthening its disclosure requirements and initiating periodic audits to identify anyone who fails to comply with our policies and act with integrity."
Byrd-Bennett resigned in May of 2015 during the SUPES scandal and was later convicted, along with Solomon and Vranas, in the bribery scheme that netted that company lucrative contracts with CPS.
Follow Paris Schutz on Twitter: @paschutz
---
Related stories:
Court Rejects Gary Solomon's Appeal for Resentencing in SUPES Scandal
Barbara Byrd-Bennett Headed to 'Camp Cupcake' for 4.5-Year Sentence
CPS Watchdog Adding Staff for New Sex Abuse Investigations Team
How Transparent and Accountable Are Chicago, Cook County Governments?
---