Like a black hole pulling in a planet, the state's unprecedented political stalemate over the budget is increasingly sucking public education into financial uncertainty.
Gov. Bruce Rauner made more moves this week in the funding battle with the cash-strapped Chicago Public Schools, saying that the state has the power to prevent CPS from borrowing money through risky bond deals. CPS CEO Forrest Claypool said that's not true.
Rauner's comments come as the state's Board of Education launched a probe into CPS's financial records, and as Democratic lawmakers pursue an overhaul of state education funding that could see more money going toward CPS.
"Like it or not, the legislature is a leadership-driven institution, which means that the leaders – specifically, the speaker of the House, the president of the Senate and the governor – have to come together and agree to something," said State Rep. David Harris (R-Arlington Heights).
"The Democrats could pass a budget on their own if they wanted to, which indeed they did, and the governor vetoed it. The Republicans could come up with an idea of what they want to do. It may never move forward through the process because the Democratic majority might not move it. The point is, the leaders … have to come together and say this is something we can live with," Harris said.
Meanwhile, the state's inaction over funding public universities is beginning to hit critical mass, as Chicago State University announced it would eliminate its spring break in a move to shorten the school year and save money. Chicago State, whose student body is predominately African-American, has created a special task force to evaluate ways the school can save money and remain open.
On Wednesday, embattled State Rep. Ken Dunkin (D-Chicago) unveiled a plan to shift a total of $160 million to Chicago State and other public universities suffering from financial stress. Dunkin has been criticized from his Democratic colleagues in the General Assembly for siding with Rauner on a number of issues. He faces the union-backed Juliana Stratton in the March 15 primary.
State Rep. Scott Drury (D-Highwood) said that the legislature took the easy way out by using stop-gap measures to fund cities and organizations.
"I think we did the wimpy thing and we released the money. Then everyone goes their own way and we don't have a budget," Drury said. "We can't keep voting for these things. We're like heroin addicts. We come down to Springfield, we take a shot of this legislation, it makes us feel good, we accomplish nothing, we hurt people, and then we go back home and we think we've done something great when we haven't."  
While some state universities grapple with budgetary problems, some low-income students face the possibility of dropping out because the state has not allocated money to the Monetary Award Program (MAP) scholarship fund. Rauner last week vetoed a bill from Democratic lawmakers that would have restored funding, saying the bill would plunge the state further into debt. But Rauner said this week he is open to saving the scholarship program by freeing up $500 million through overhauling the state's procurement process.
"We have plans on the table that need to be continuously discussed and have been," said State Rep. Camille Lilly (D-Chicago). "We must be able to put together a balanced approach in our budgeting. It requires revenue. We have not begun to talk about that."
---
Related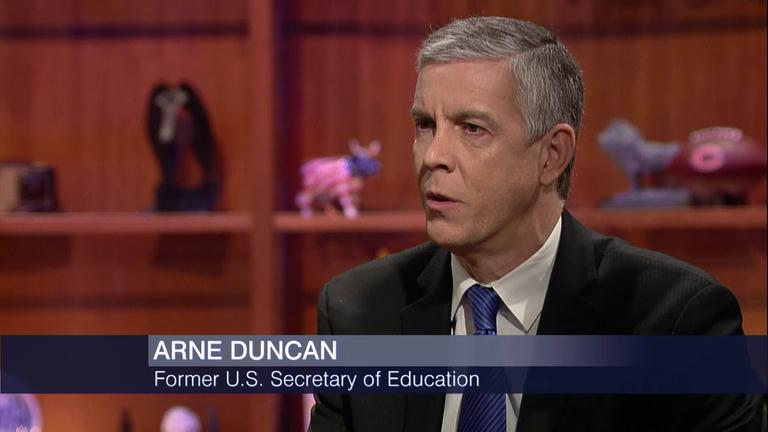 Former Education Secretary Arne Duncan on the State of Education
Feb. 22: "The crux of the issue is that Illinois' funding of public education is broken," the former U.S. Education Secretary said on "Chicago Tonight." Watch the full interview and get highlights from the discussion.
---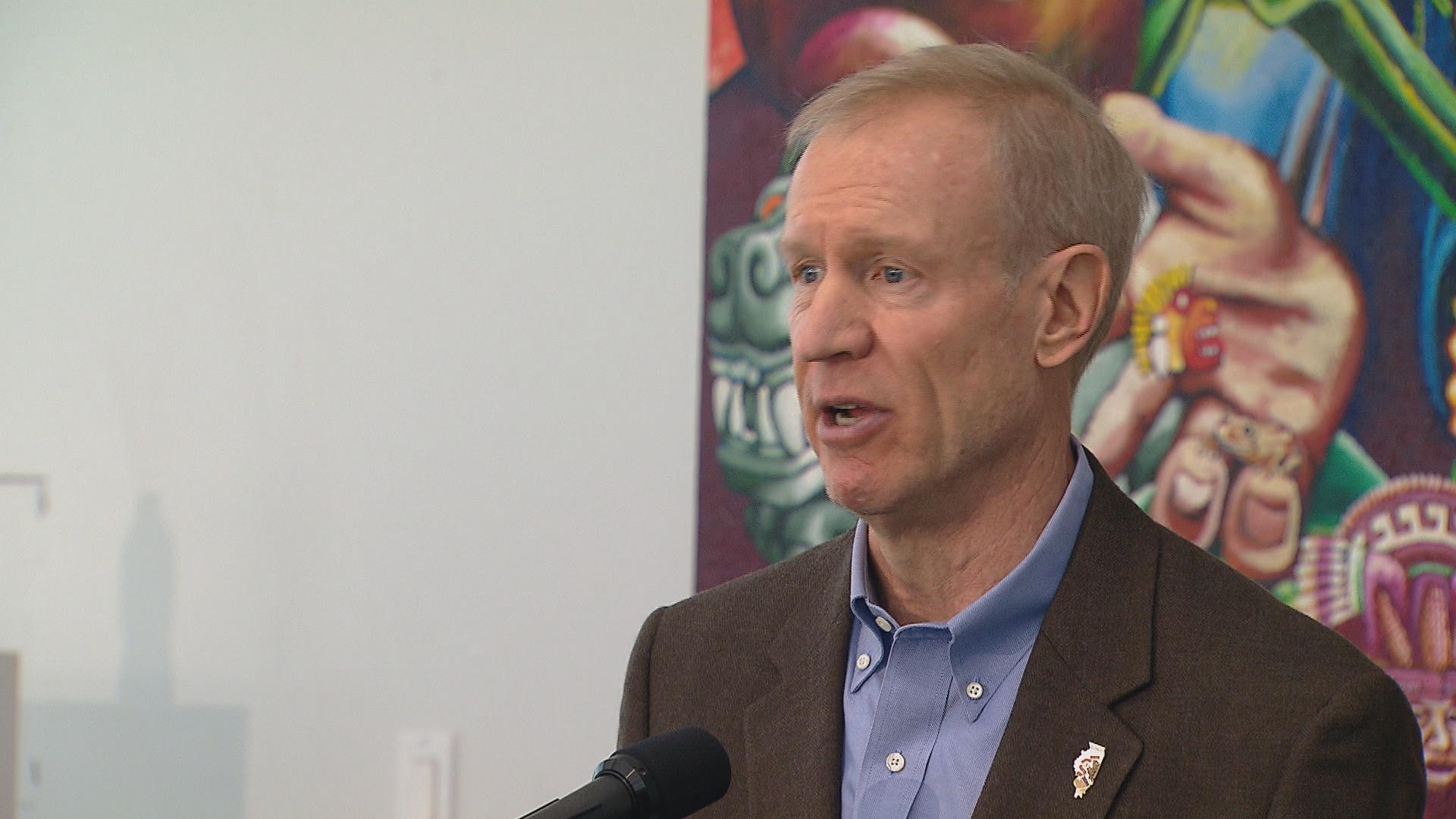 Gov. Rauner Threatens to Choke CPS Borrowing
Feb. 22: Gov. Bruce Rauner makes another move to take over Chicago Public Schools. This one, he says, could happen without legislative approval.
---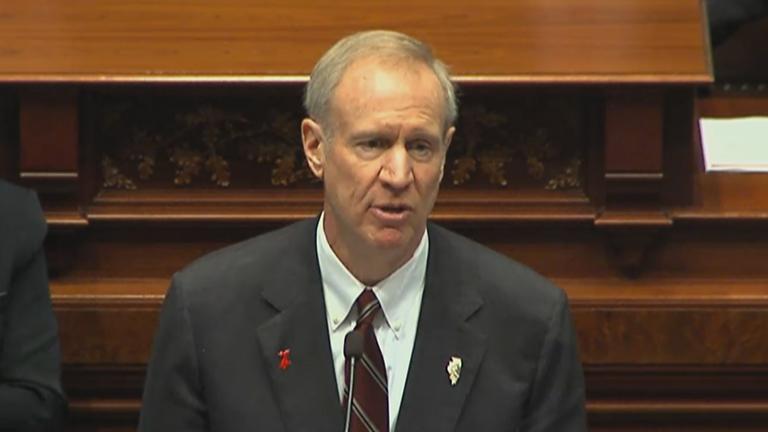 Gov. Rauner Gives Lawmakers 2 Options in 2nd Budget Address
Feb. 17: Gov. Bruce Rauner on Wednesday laid out two options for state lawmakers in his second budget address. Tonight, Amanda Vinicky joins us live from Springfield with more details of the governor's budget proposal and response from Democratic legislative leaders.
---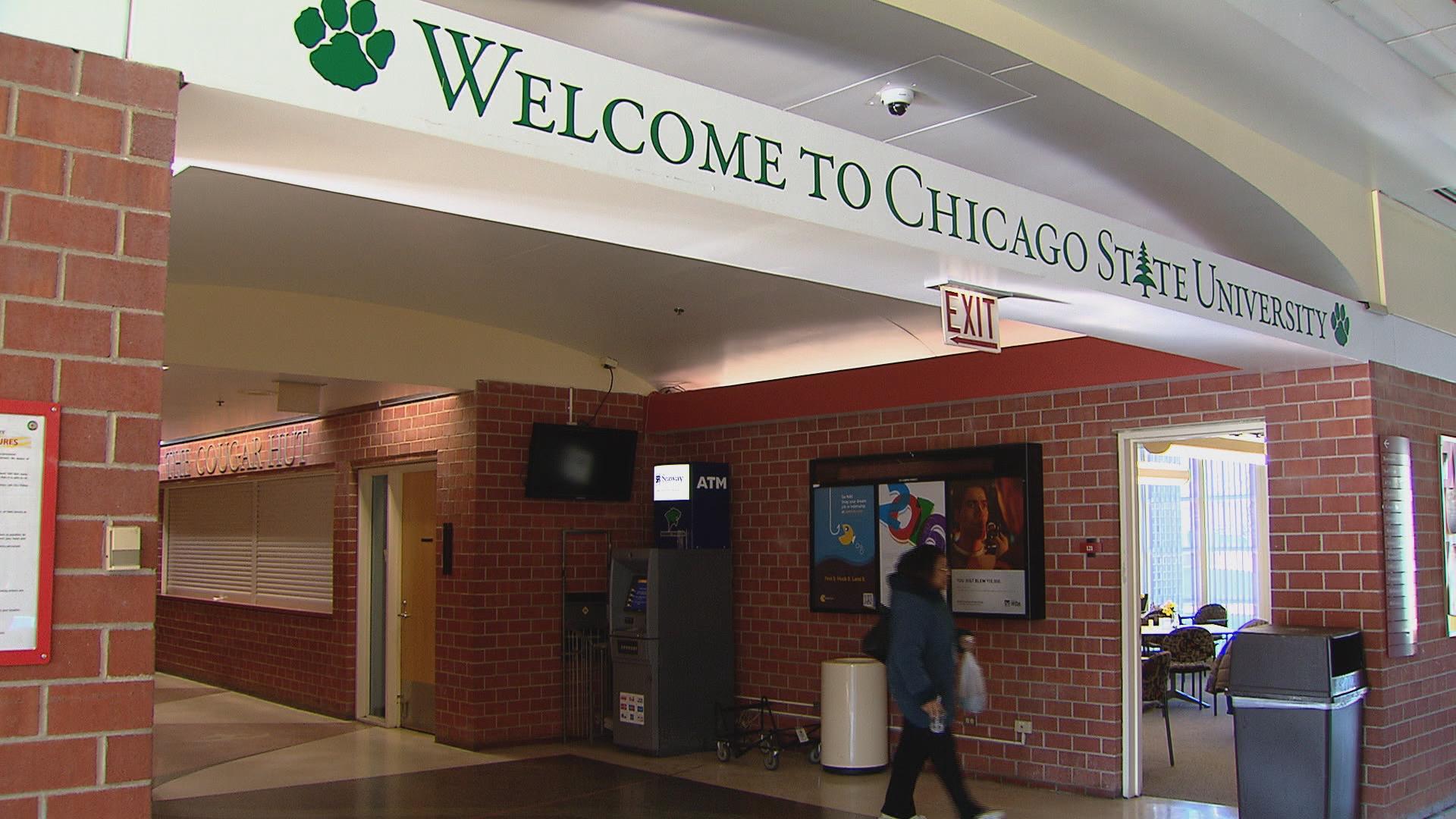 Chicago State University President on School's Financial Crisis
Feb. 16: Amid the budget stalemate, many public universities have been operating without funding from the state. Chicago State University has gone most of the fiscal year without a third of its budget. CSU President Thomas Calhoun Jr. tells us what's at stake.
---