The political battle that has led to an unprecedented budget stalemate between GOP Gov. Bruce Rauner and Democratic legislative leaders is increasingly spilling over to state funding of public education that, if not resolved, could jeopardize the opening of schools in the fall.
The Rauner administration unveiled its education spending plan Tuesday that will cut $74.4 million from the cash-strapped Chicago Public Schools. The administration said CPS would have seen a larger reduction—to the tune of about $190 million—had it used a prior funding formula to calculate how much state money to dole out to school districts. Altogether, Rauner's plan would increase funding to public schools by $120 million.
CPS CEO Forrest Claypool immediately criticized Rauner's plan and said it benefited wealthier school districts at the expense of higher poverty areas.
"The governor's press release touts his plan saying 'every district is a winner.' That is 'Alice in Wonderland' logic, where up is down and down is up," Claypool told reporters. "Does losing $75 million or a million dollars or $74 million make you a winner when you're trying to educate kids living in poverty? I don't think so." 
Rauner's proposal comes a week after state Sen. Andy Manar (D-Bunker Hill) introduced an overhaul of how the state funds public education, a move that Democrats have rallied around in light of the fiscal calamity facing CPS. Rauner has repeatedly called those efforts a "bailout" for CPS and wants a "clean" education plan that does not revamp the entire education funding formula.
A rare meeting between Rauner and the four legislative leaders—Senate President John Cullerton (D-Chicago), House Speaker Michael Madigan (D-Chicago), Senate Minority Leader Christine Radogno (R-Lemont) and House Republican leader Jim Durkin (R-Western Springs)—is slated for Tuesday afternoon.
Host Eddie Arruza will talk to "Chicago Tonight" Springfield correspondent Amanda Vinicky about what happens in the meeting, the reaction to Rauner's education plan and if there's any end in sight to the historic budget impasse. 
---
Related 'Chicago Tonight' content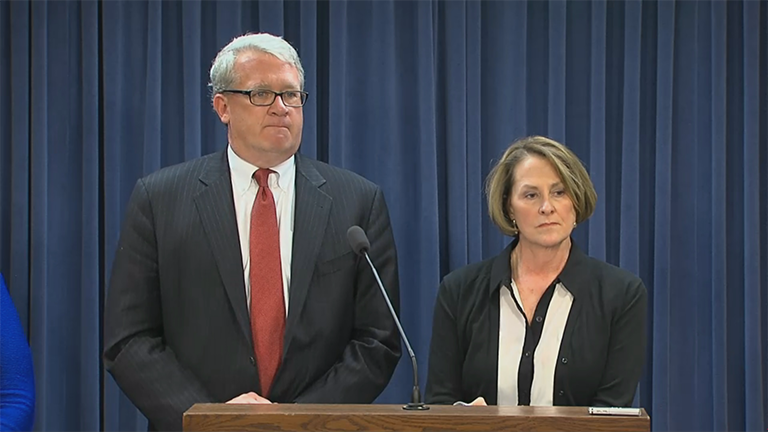 State Republican Leaders Unveil $1.3 Billion Spending Plan
April 7: State Republican leaders unveiled a $1.3 billion spending plan Thursday that they say will be a "lifeline" for social services and other programs that have struggled financially in the ongoing budget impasse.
---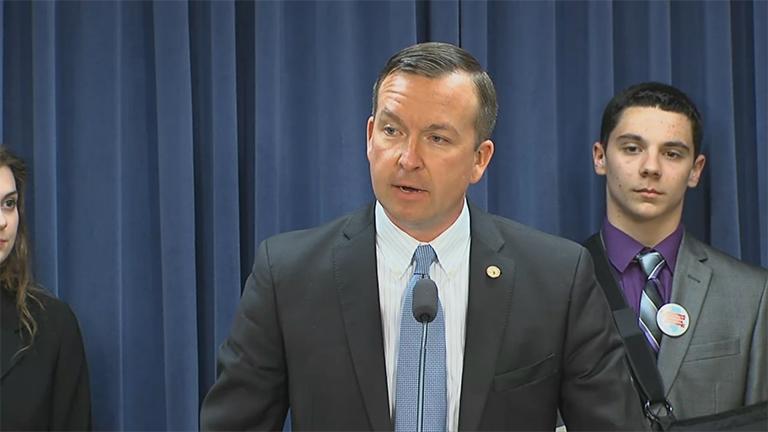 Democrats Propose New School Funding Formula
April 5: State Sen. Andy Manar plans to introduce a new school funding formula bill on the floor of the Illinois Senate on Wednesday. The bill, if passed, would shift money from wealthier districts to poorer districts—with cuts to wealthier districts being phased in over four years.
---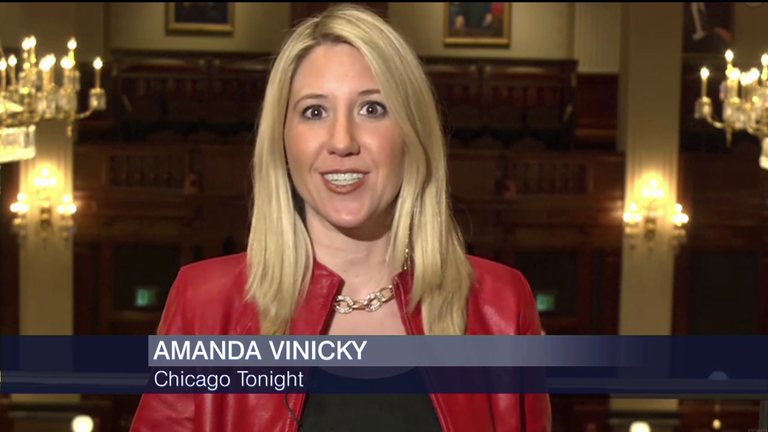 House Back in Session But No Sign of Budget
April 4: State lawmakers return to Springfield this week to vote on a number of measures, but not on the agenda is the No. 1 topic of discussion—the state budget that should have gone into effect last year.
---