A vote this week in the Illinois Senate could determine whether poorer school districts like Chicago Public Schools get more state money. But top Republicans say it's a nonstarter because more affluent suburban school districts would lose money as a result. They even say the debate could threaten the opening of all Illinois public schools next fall.
"They threaten to hold up school funding and school opening in the fall for a new school funding formula," Gov. Bruce Rauner said. "That's wrong. Our schools shouldn't be held hostage. We've got to put more money into the schools while we continue to work on a bipartisan basis to come up with a school funding formula change."
While the Senate may be willing to pass a bill to change the way school districts are funded, it's unlikely it would pass the House.
"I don't think Speaker Madigan has an appetite to actually call that bill because it means that some districts could lose money—suburban districts, downstate districts. And CPS would gain money. Madigan has Democrats in some of those suburban and downstate districts," said political reporter Paris Schutz. "It's too politically fraught of a vote. Plus, Gov. Rauner [and] other Republicans who represent those suburbs, they don't want to change the school funding formula because they don't want their suburban districts to lose out on any money."
However, proponents of the Senate plan "would point out that there already are winners and losers as the formula is set up now," Springfield reporter Amanda Vinicky said. "It's just that this change would, of course, flip-flop a bit who those winners and losers are, bring it to the public's attention and be fodder for a whole lot of campaign brochures." 
Schutz and Vinicky join "Chicago Tonight" to talk about this and whether a budget agreement is in the offing.
---
Related 'Chicago Tonight' stories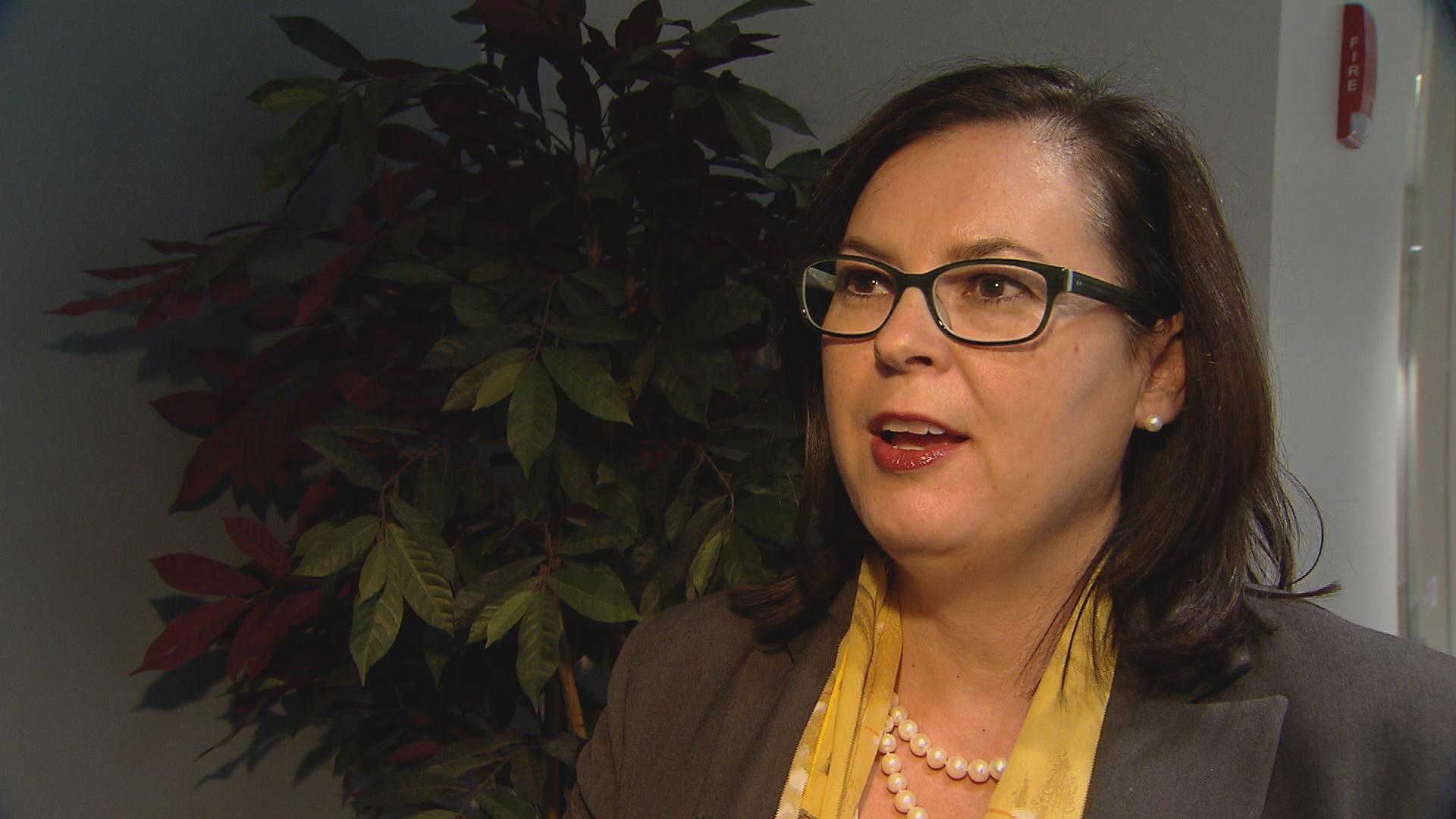 Coalition of Social Service Agencies Files Lawsuit Against Governor, State Agencies
May 4: On Wednesday, a coalition of 64 Illinois-based human and social service agencies and companies filed a lawsuit against Gov. Bruce Rauner and the directors of six statewide agencies seeking payment for work performed since July 1, 2015.
---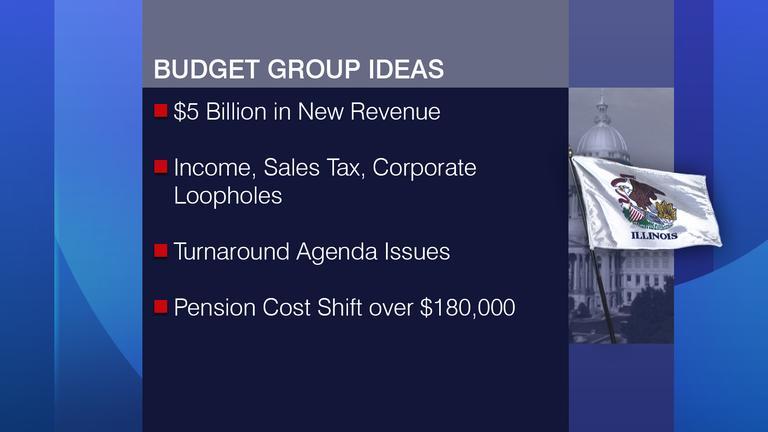 Grand Budget Bargain Progress in Springfield
May 3: We have the latest on action from Springfield, including whether or not a secret budget working group has a grand bargain in the works to finally break the budget stalemate.
---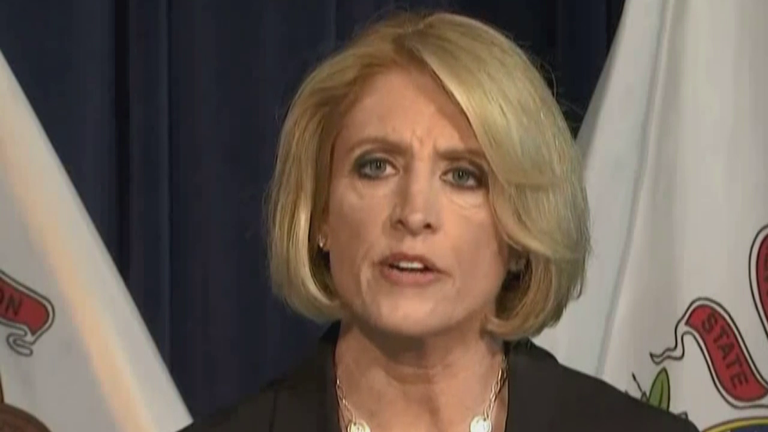 Comptroller Munger: 'Devastating' Budget Stalemate Needs to End
April 18: Illinois Comptroller Leslie Munger tightens state lawmakers' belts, hoping to force a budget deal. Will that work to break the deadlock?
---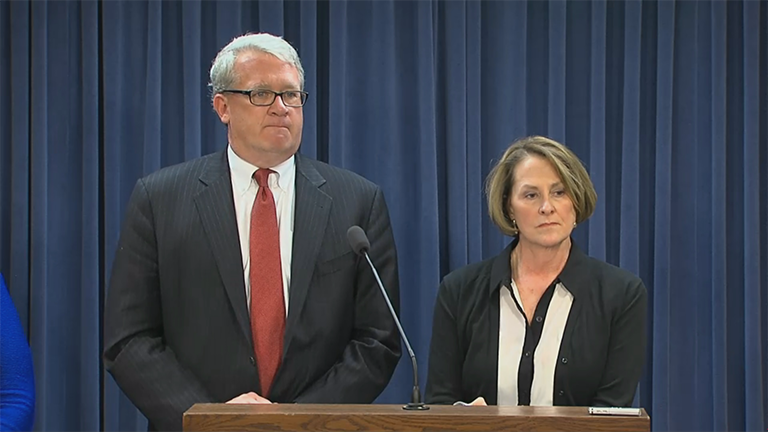 State Republican Leaders Unveil $1.3 Billion Spending Plan
April 7: State Republican leaders unveiled a $1.3 billion spending plan Thursday that they say will be a "lifeline" for social services and other programs that have struggled financially in the ongoing budget impasse.
---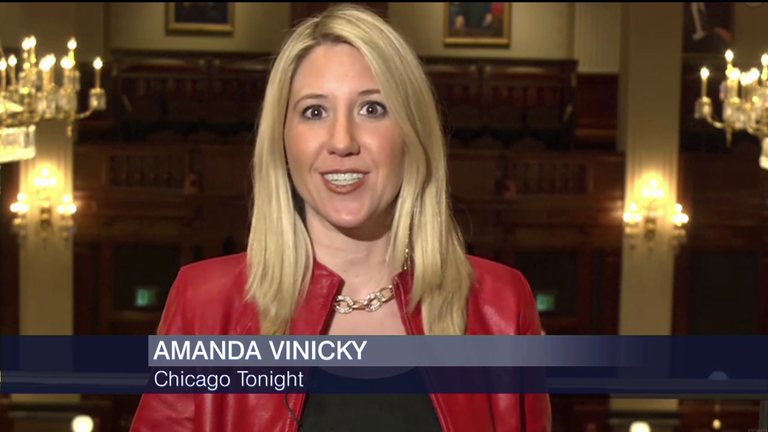 House Back in Session But No Sign of Budget
April 4: State lawmakers return to Springfield this week to vote on a number of measures, but not on the agenda is the No. 1 topic of discussion—the state budget that should have gone into effect last year.
---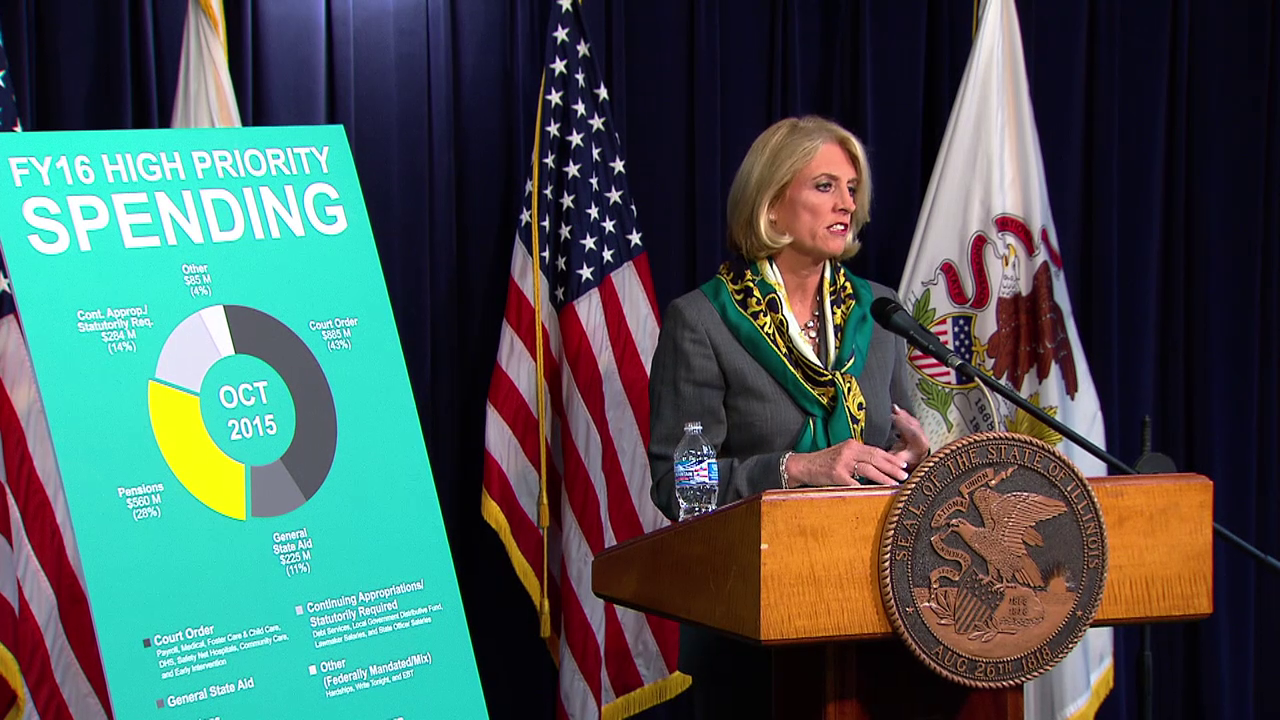 State Comptroller Munger: 'Illinois Is Out of Money Now'
Oct. 14, 2015: A dire report from Illinois' comptroller today: The state budget stalemate has reached an alarming point in the state's ability to make a significant pension payment and pay bills. 
---