Gov. Bruce Rauner signed legislation Monday to help public universities and community colleges stay open through the summer. 
The bill will send $600 million to campuses that have seen their financial foothold slip during Illinois's unprecedented budget impasse. It was approved by the House and Senate last week with bipartisan support.
Rauner said in a statement he hopes support for the higher education bill will lead to a compromise in the ongoing partisan battle over the state's budget.
"This legislation doesn't solve our budget crisis or help our economy grow, but it does represent a first step toward compromise between Democrats and Republicans," the statement reads.
Host Carol Marin talked about funding for higher education, the ongoing battle over the budget and other items on the agenda in Springfield with Rep. David McSweeney (R-Barrington Hills), Sen. Kwame Raoul (D-Chicago), Rep. Barbara Wheeler (R-Crystal Lake) and Sen. Daniel Biss (D-Evanston).
On the agreement to fund higher education
"It's a step towards 'Kumbayah,' but far from 'Kumbayah,'" Raoul said. "It doesn't fully do what's needed for the fiscal year for Chicago State or for the other universities. There's still a question mark as student who want to come to these fine institutions in Illinois as to whether there's stability there, and whether their choice to come to those institutions would be a good choice. It's still better than Chicago State closing its doors … but there's still a long way to go."
"It was the rank-and-file members who are willing to work together and come up with an agreement to help – because it certainly doesn't cure all the ills – but definitely to help the colleges, the MAP grant students and the community colleges as well," Wheeler said.
"Passing this bill, seeing it signed into law today is much better than the alternative, particularly given the emergency that Chicago State was experiencing, with other schools like Eastern and Northeastern not far behind," Biss said "But I think that emergency is also an important message here … when we are on the precipice of an emergency that would create giant political ramifications, action can happen."
"This is like putting a Band-Aid on a gaping wound," McSweeney said. "We need to do our job – adopt a budget. We should be in special session around the clock. We shouldn't be on vacation this week. We should be working out a budget."
On the ongoing contract dispute between Gov. Rauner and AFSCME
"The Governor seems to want a strike. That's my assessment of his behavior. The union understands very clearly that a strike would be disastrous for them. They don't want to strike, but they're very, very far apart," Biss said. "It's just unhealthy to create these emergencies and crises and shutdowns. It makes collaboration harder, not easier."
"I think the Governor has been reasonable on the AFSCME issue," McSweeney said. "We've gone on for almost 10 months now without a contract. What the governor is trying to do is save money in the group health insurance cost. We could potentially save up to $500 million that will help get a budget done for fiscal year '17."
On a proposal that would eliminate the office of the Lieutenant Governor
"When the people elect a governor, they choose to go in a particular direction," Raoul said. "We passed a law several years ago where a gubernatorial candidate can choose their running mate … so that way you can choose somebody who shares your philosophy if, God forbid, something happens to you, the will of the people who voted continues on. Under the proposal to eliminate the lieutenant governor, the will of the people would not be observed."
"The irony on this is Lieutenant Governor Evelyn Sanguinetti has been a leader in local consolidation and local consolidation," Wheeler said. "[Rep. McSweeny] brought that bill up a couple years ago when Sheila Simon was lieutenant governor and had the full support, and as I recall, she even testified as to why it's not necessary to have a lieutenant governor."
---
Related 'Chicago Tonight' content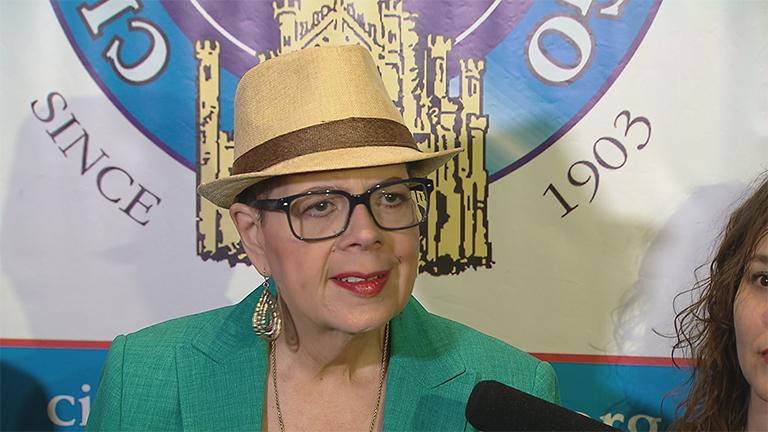 Karen Lewis: Rauner Holding Schoolchildren 'Hostage'
April 20: As the head of the Chicago Teachers Union warns of a strike, the district makes one last pitch to reach a contract agreement. 
---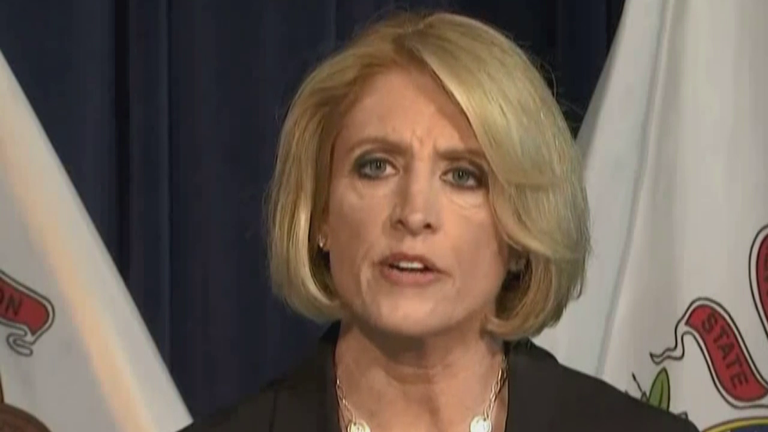 Comptroller Munger: 'Devastating' Budget Stalemate Needs to End
April 18: Illinois Comptroller Leslie Munger tightens state lawmakers' belts, hoping to force a budget deal. Will that work to break the deadlock?
---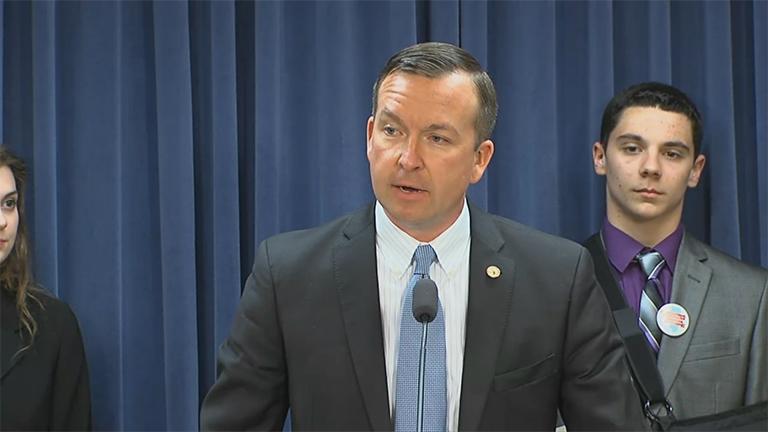 Democrats Propose New School Funding Formula
April 5: State Sen. Andy Manar plans to introduce a new school funding formula bill on the floor of the Illinois Senate on Wednesday. The bill, if passed, would shift money from wealthier districts to poorer districts—with cuts to wealthier districts being phased in over four years.
---
Chicago State University Faces Closure Over Budget Impasse
March 30: It has already cut its school year short and is now warning of hundreds of layoffs. Chicago State University's chancellor says the school is in shock because the state budget stalemate has starved it of funding. But is the 150-year-old school in danger of closing? 
---