The video cannot be displayed.
The state has operated without a budget for 11 months, and as the May 31 end of session approaches, there's both doubt and hope there will be a budget compromise.
A group of lawmakers who call themselves the "budgeteers" have sent their own budget proposal to Gov. Bruce Rauner and the state's four legislative leaders. In it, they've proposed a combination of tax hikes and spending cuts.
[Read: Higher Taxes, Big Cuts in Illinois Budget Proposal]
If adopted, they believe the state will see a $5.4 billion influx. But taxpayers will be hit with various hikes: The individual income tax rate would be raised to 4.85 percent from the current rate of 3.75 percent. The budgeteers also believe that various cuts could add up to $2.5 billion in savings.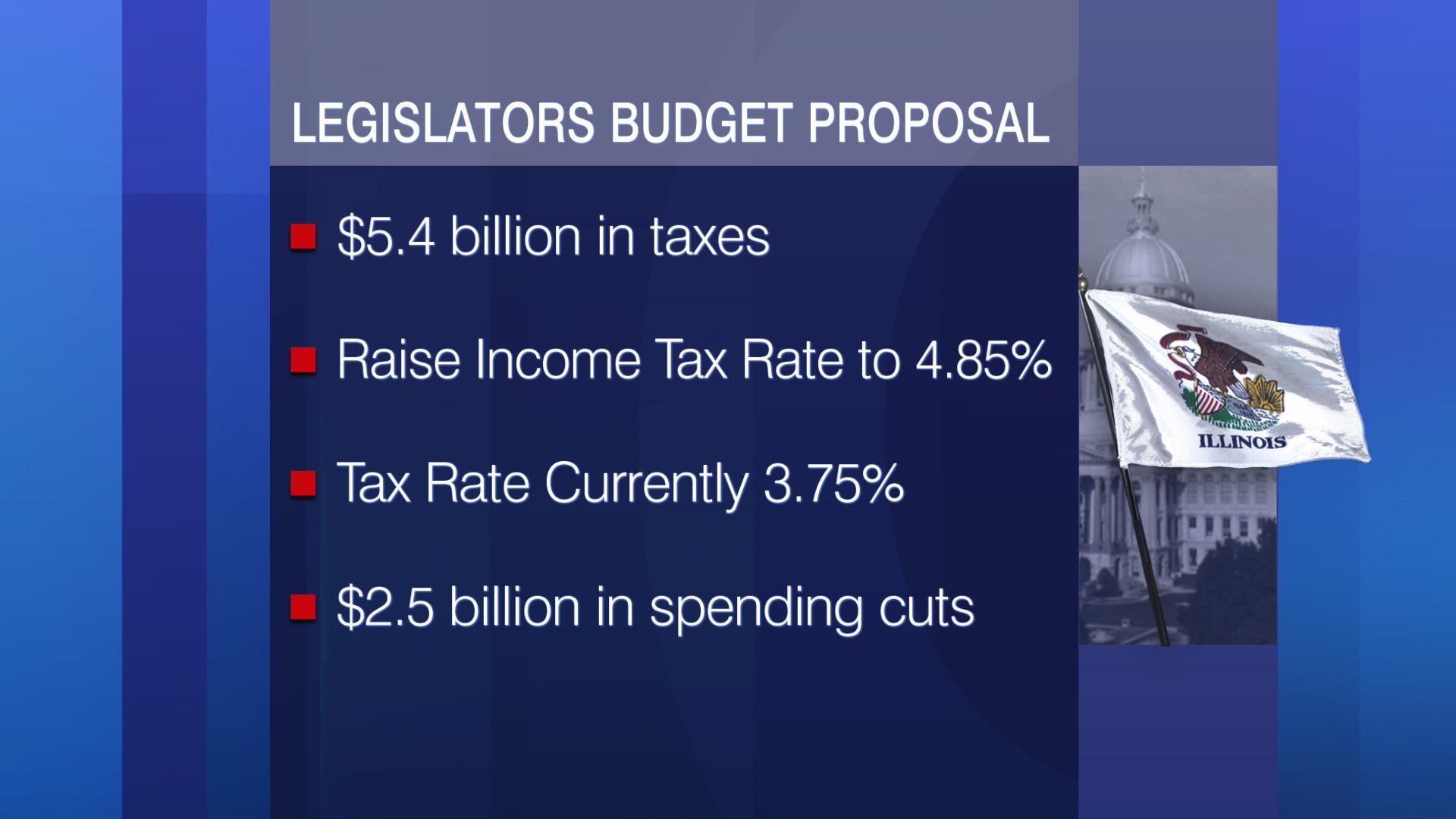 Rauner wants a two-year budget which includes his pro-business, union-weakening proposals. 
Can lawmakers and the governor finally agree on a budget? 
Rep. David Harris (R-Arlington Heights) isn't optimistic.
"I don't know that they're passing out any happy pills in Springfield yet. Going 11 months and now trying to do everything in the next 15 days is hard – not impossible, but hard," Harris said on "Chicago Tonight."
Harris said the continued impasse is due in part to the difficult and contentious policy issues, such as collective bargaining, worker's compensation, prevailing wage and property tax freezes.
Sen. Daniel Biss (D-Evanston) said those ancillary policy disputes and the budget are the two major problems facing the state legislature right now.
"The budget problem is important – really important – and difficult – really difficult, but there's kind of a mechanism to come together. You can average two numbers. You know what halfway between my budget idea and your budget idea looks like," Biss said. "On some of these policy questions … you have diametrically opposite core philosophies. And so if the goal is to get all of those things worked out simultaneously, I think you're going to have a great degree of difficulty getting there."
Biss said getting rank-and-file members to agree on a budget might be a path to success.
"I think there is an extremely strong opportunity for rank-and-file legislators to push. I think if you're saying, will there be a coup where one of the four leaders is deposed? I think that's unlikely simply because the situation is so tense that people tend to hunker down together," Biss said.
"I know the average person thinks we're all clowns," Harris said. "The overwhelming majority of legislators are responsible people who want to help the state of Illinois and move the state of Illinois forward ... So it's frustrating when we're stuck that the way they are."
---
Sign up for our morning newsletter to get all of our stories delivered to your mailbox each weekday.
---
More stories on the Illinois budget impasse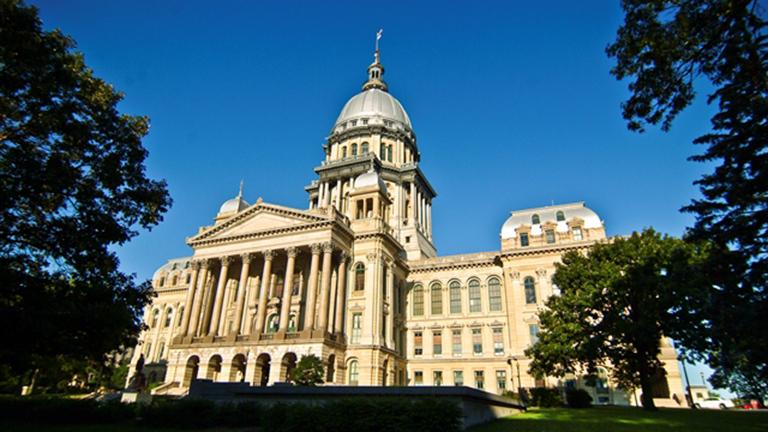 Higher Taxes, Big Cuts in Illinois Budget Proposal
May 12: The Illinois General Assembly passes funding for social service providers and shares details on what a potential budget agreement would include. We have the latest from Springfield.
---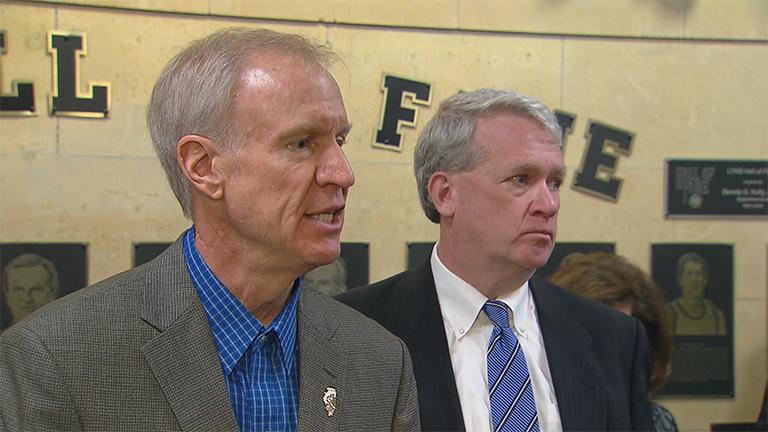 Push for Education Funding Reform as Budget Impasse Nears 1-Year Mark
May 9: A vote this week in the Illinois Senate could determine whether poorer school districts like Chicago Public Schools get more state money. But top Republicans say it's a nonstarter because more affluent suburban school districts would lose money as a result. 
---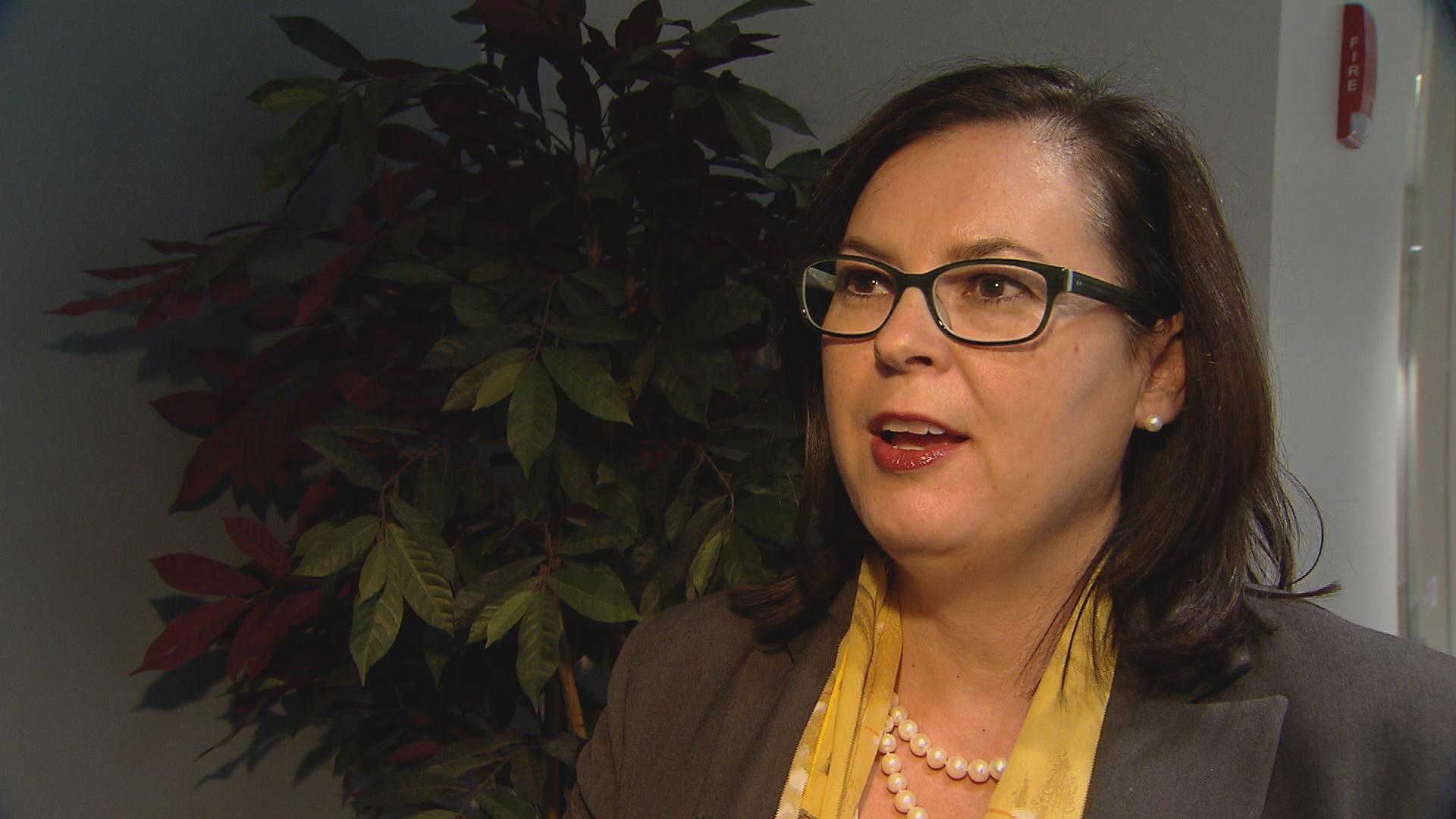 Coalition of Social Service Agencies Files Lawsuit Against Governor, State Agencies
May 4: On Wednesday, a coalition of 64 Illinois-based human and social service agencies and companies filed a lawsuit against Gov. Bruce Rauner and the directors of six statewide agencies seeking payment for work performed since July 1, 2015.
---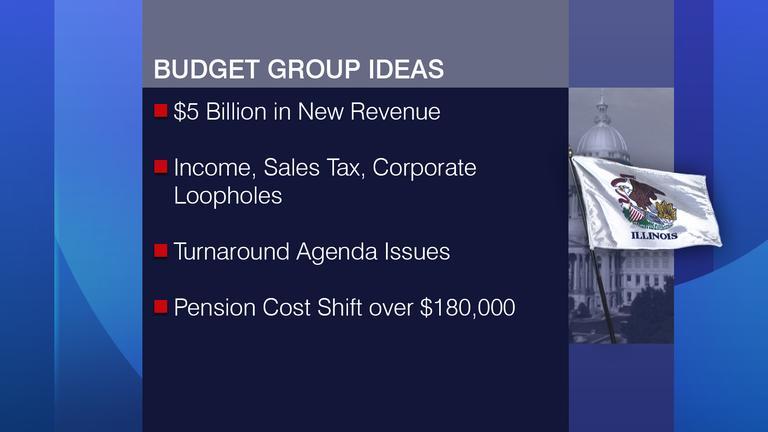 Grand Budget Bargain Progress in Springfield
May 3: We have the latest on action from Springfield, including whether or not a secret budget working group has a grand bargain in the works to finally break the budget stalemate.
---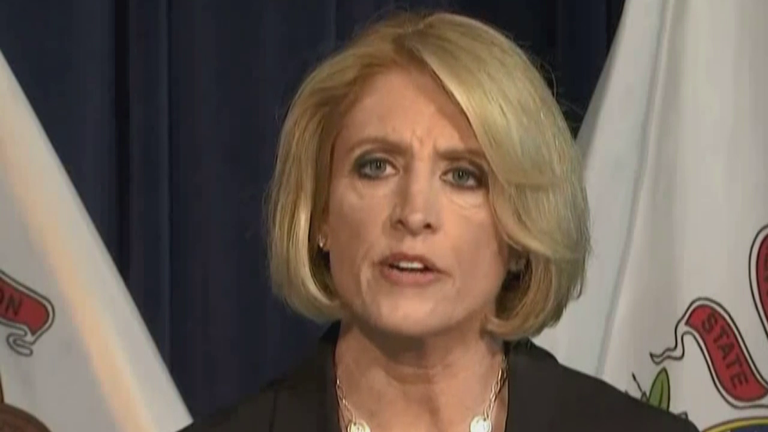 Comptroller Munger: 'Devastating' Budget Stalemate Needs to End
April 18: Illinois Comptroller Leslie Munger tightens state lawmakers' belts, hoping to force a budget deal. Will that work to break the deadlock?
---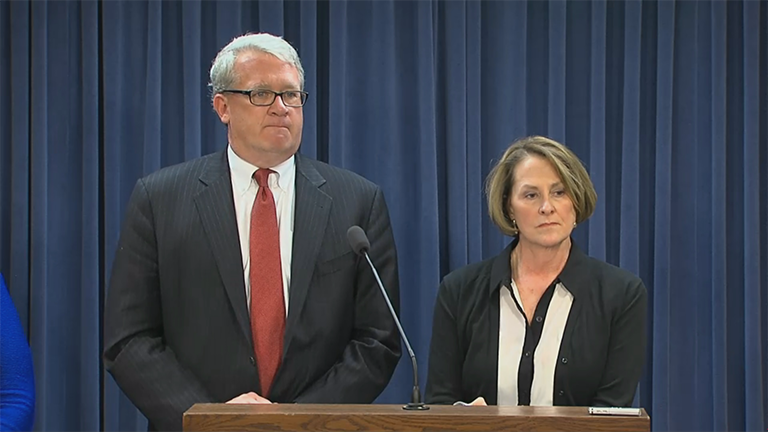 State Republican Leaders Unveil $1.3 Billion Spending Plan
April 7: State Republican leaders unveiled a $1.3 billion spending plan Thursday that they say will be a "lifeline" for social services and other programs that have struggled financially in the ongoing budget impasse.
---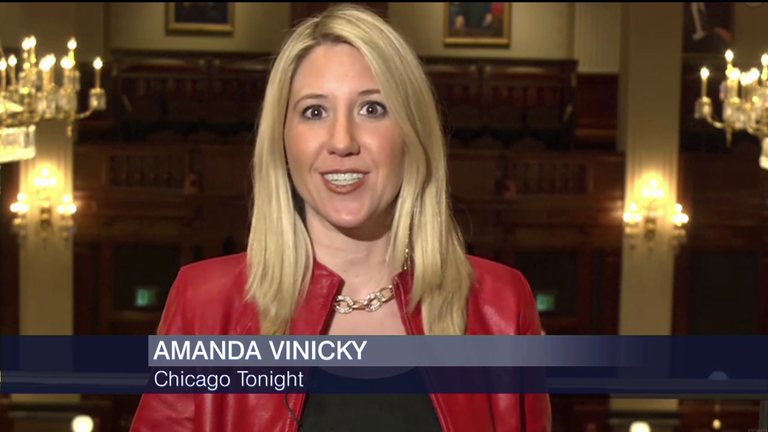 House Back in Session But No Sign of Budget
April 4: State lawmakers return to Springfield this week to vote on a number of measures, but not on the agenda is the No. 1 topic of discussion—the state budget that should have gone into effect last year.
---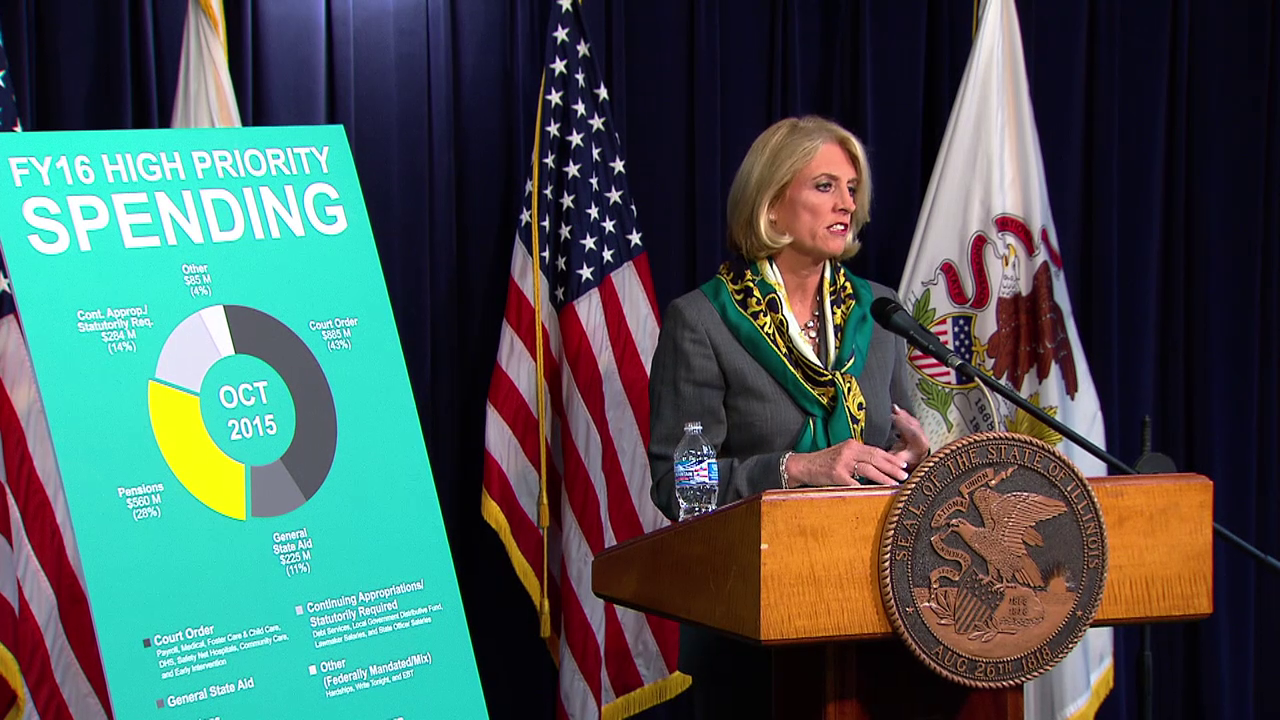 State Comptroller Munger: 'Illinois Is Out of Money Now'
Oct. 14, 2015: A dire report from Illinois' comptroller today: The state budget stalemate has reached an alarming point in the state's ability to make a significant pension payment and pay bills.
---