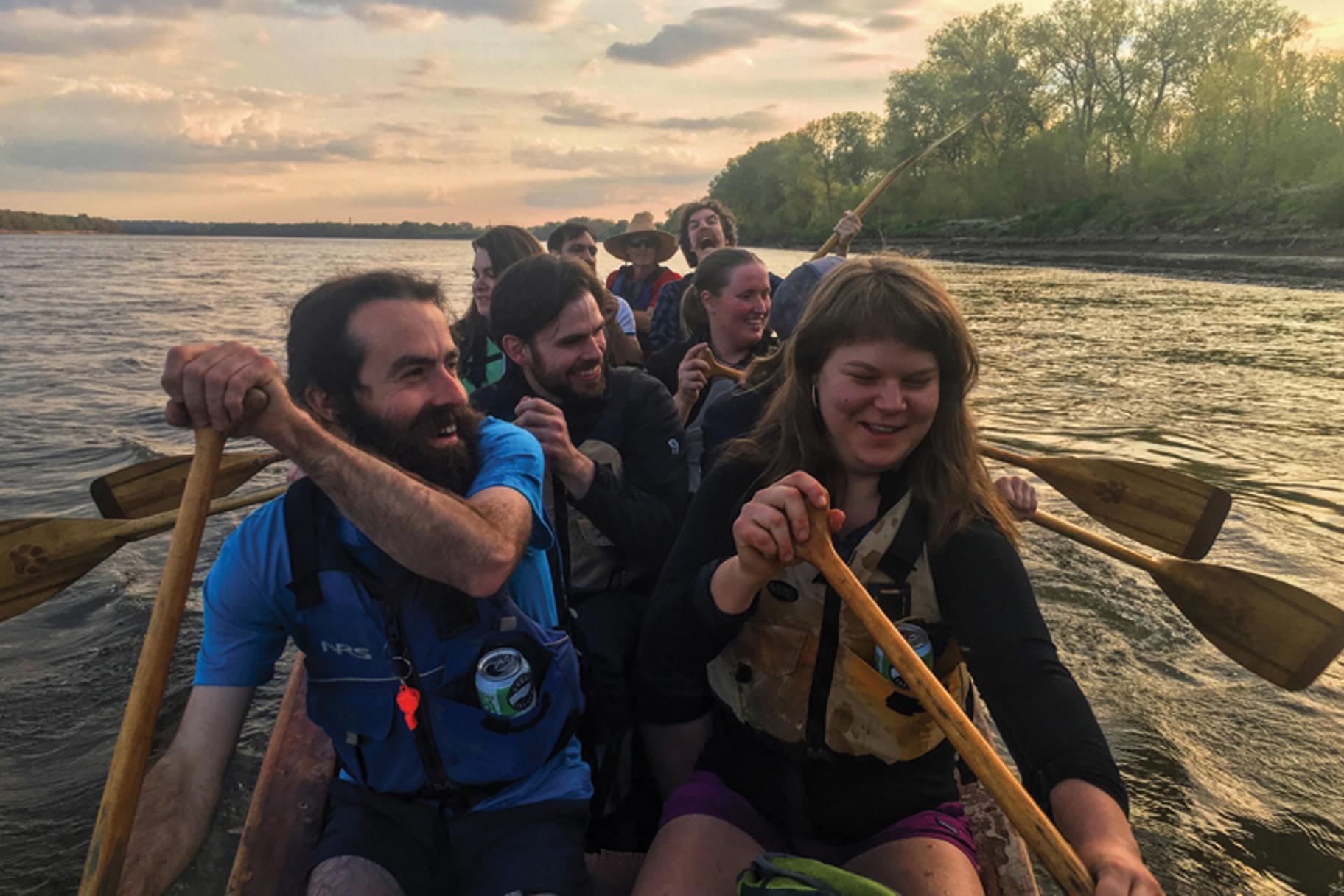 Canoers on the Mississippi River near Alton (EnjoyIllinois.com)
From the Wisconsin Dells to the Indiana Dunes and Michigan's Mackinac Island, Illinois' neighbors offer some excellent summer getaways.
But there are plenty of outdoor adventures to be had without crossing state lines.
Here are 10 activities to try this summer in the good ol' Land of Lincoln, from hiking and kayaking to fishing, stargazing and beyond.
Destinations are grouped according to their distance from Chicago. 
---
Under 50 Miles
1. Canoe on the Fox River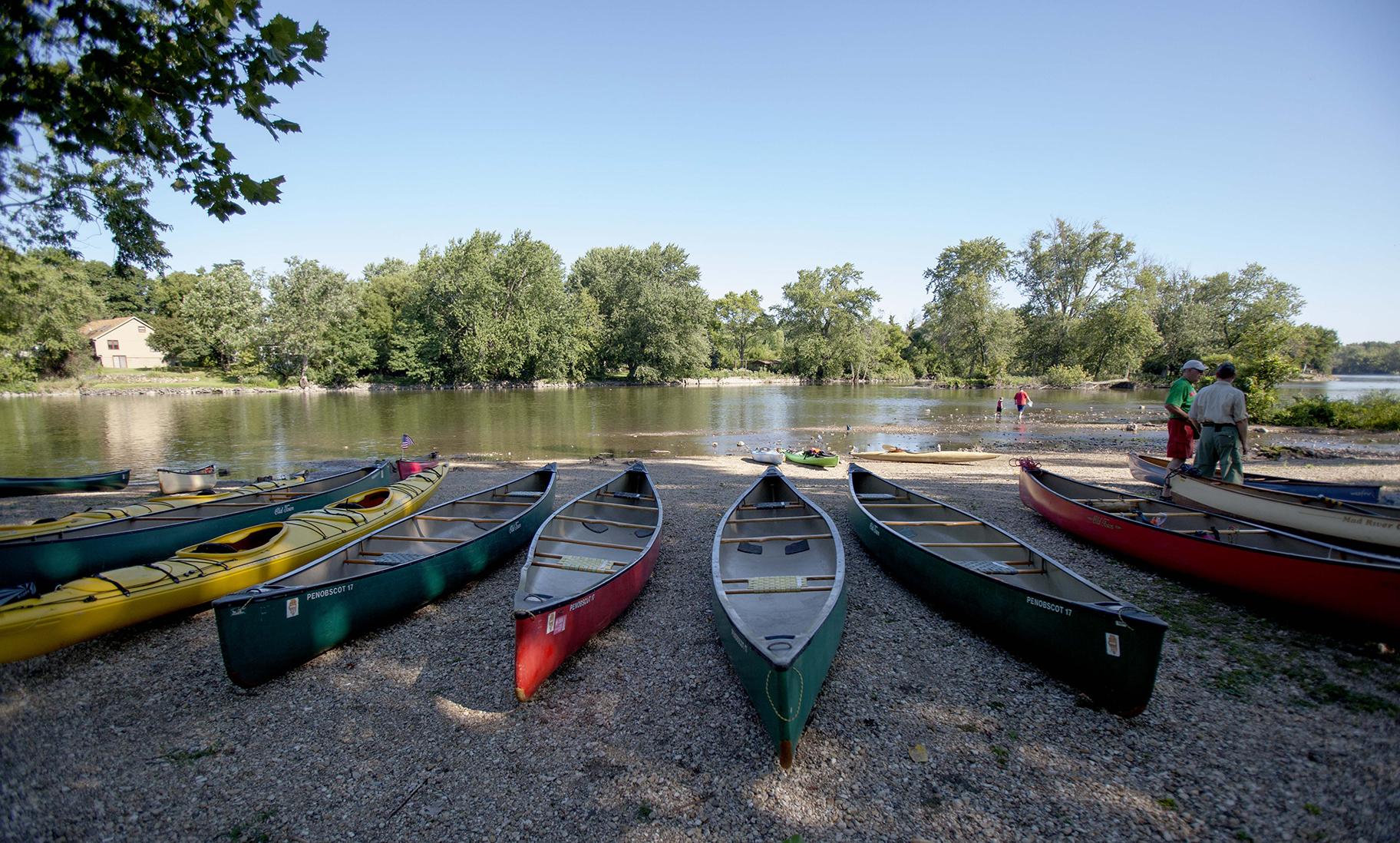 Canoes next to the Fox River (COD Newsroom / Flickr)
Where: Geneva
Distance: 36 miles
Flowing from southeastern Wisconsin to Ottawa, Illinois, the 202-mile-long Fox River presents a variety of paddling experiences across the northeastern part of the state.
A section known as the Middle Fox River offers some of the river's most ideal canoeing. From Elgin in the north and down through St. Charles, Geneva, Batavia and Aurora, the river winds through stretches of forest preserves and wooded areas.
Begin your journey at any number of canoe rental and launching spots along the river, including Geneva's Mill Race Cyclery and Fox River Canoe and Kayak, Mt. St. Mary's Park in St. Charles and Laurelwood Park in Batavia.
For more info, check out the nonprofit Openlands' guide to Fox River water trails.
---
2. Camp at Illinois Beach State Park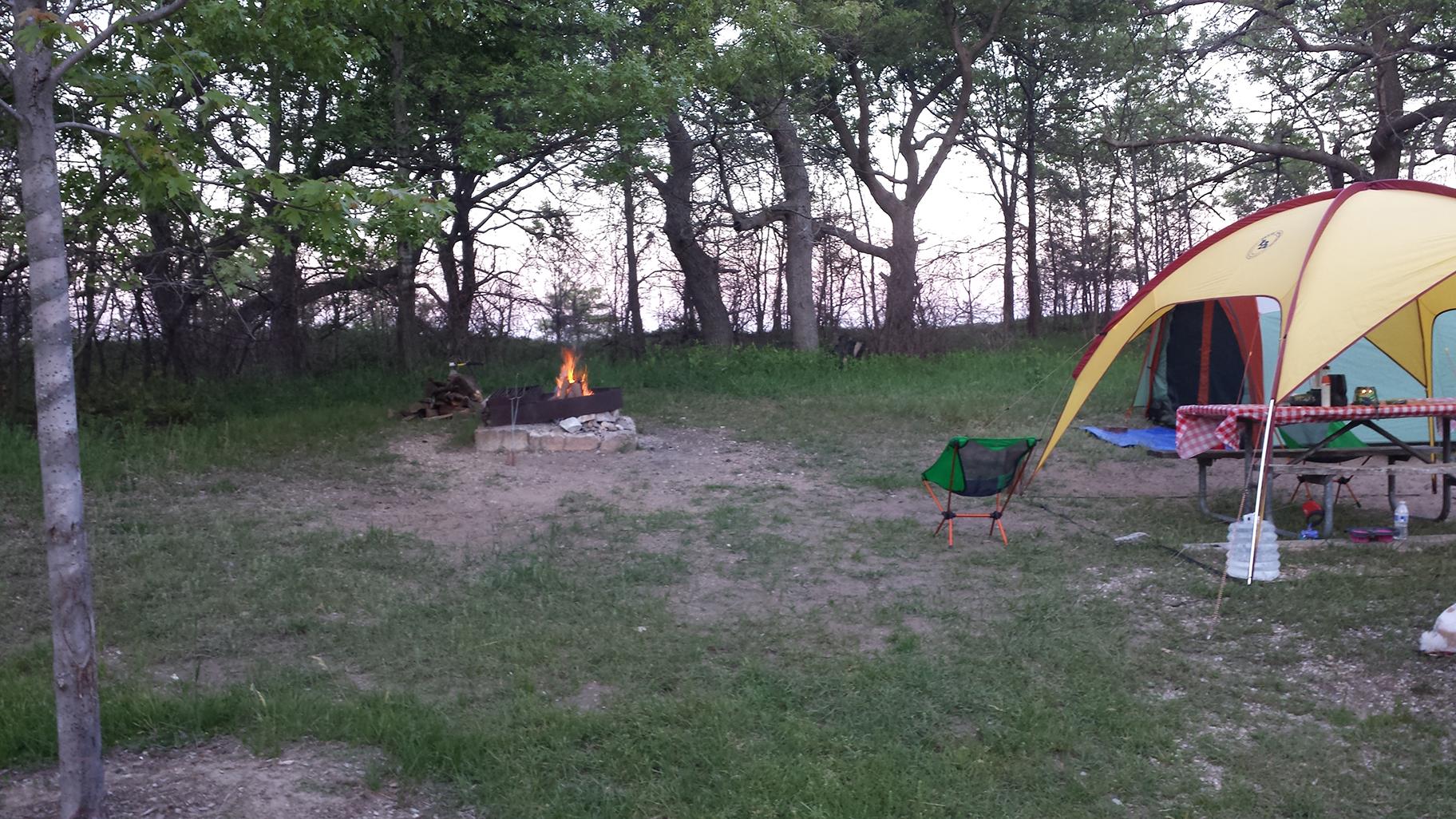 Campsite at Illinois Beach State Park (Dariusz DD / Wikimedia Commons)
Where: Zion
Distance: 48 miles
Less than 90 minutes from downtown Chicago (depending on traffic), the Adeline Jay Geo-Karis Illinois Beach State Park in Zion offers 241 "Premium Class A" camping sites – meaning there is electricity and access to showers, which could come in handy for city dwellers unaccustomed to the rustic outdoors.
Illinois Beach is the only beach ridge shoreline remaining in the state, according to the state's Department of Natural Resources. Stretching 6.5 miles along the shore of Lake Michigan, the park features dunes and swales (sunken or marshy spots with gently sloping sides), marshes and forests of oak trees. The park also boasts a variety of animal life and vegetation, including more than 650 species of plants, from colorful wildflowers to prickly pear cacti.
Spanning more than 4,000 acres, the park offers opportunities for swimming, hiking, fishing, picnicking and camping.
Make sure to plan in advance: This camping site is in high demand, especially on holiday weekends. Reservations are accepted from May 1 through Sept. 30.
---
3. Wakeboard at Three Oaks Recreation Area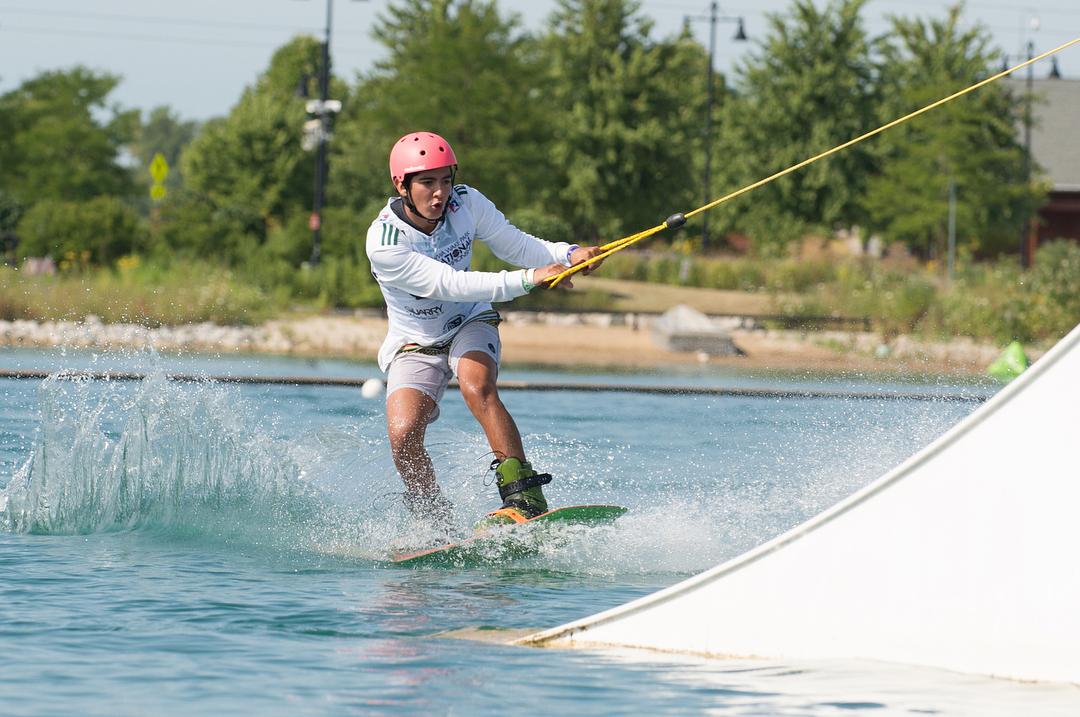 A wakeboarder at Quarry Cable Park in Crystal Lake (Picgra)
Where: Crystal Lake
Distance: 48 miles
Wakeboarding in Chicago? Yep.
Located in northwest suburban Crystal Lake, Quarry Cable Park & Grille offers a complete cable wake park with features for all types of wakeboarders.
Situated on the 32-acre North Lake of Three Oaks Recreation Area, the park has two types of electric cable systems, which are used to pull the skier's rope and handle. One, a full-size six-tower cable system, includes plenty of jumps for more experienced boarders. The other, a two-tower system, is perfect for beginners.
Quarry Cable Park offers a number of pricing options, including an all-day pass for $55 and a two-hour pass for $35. Quarry also offers private lessons, with 45-minute beginner sessions starting at $50.

50-100 Miles
4. Kayak on the Kankakee River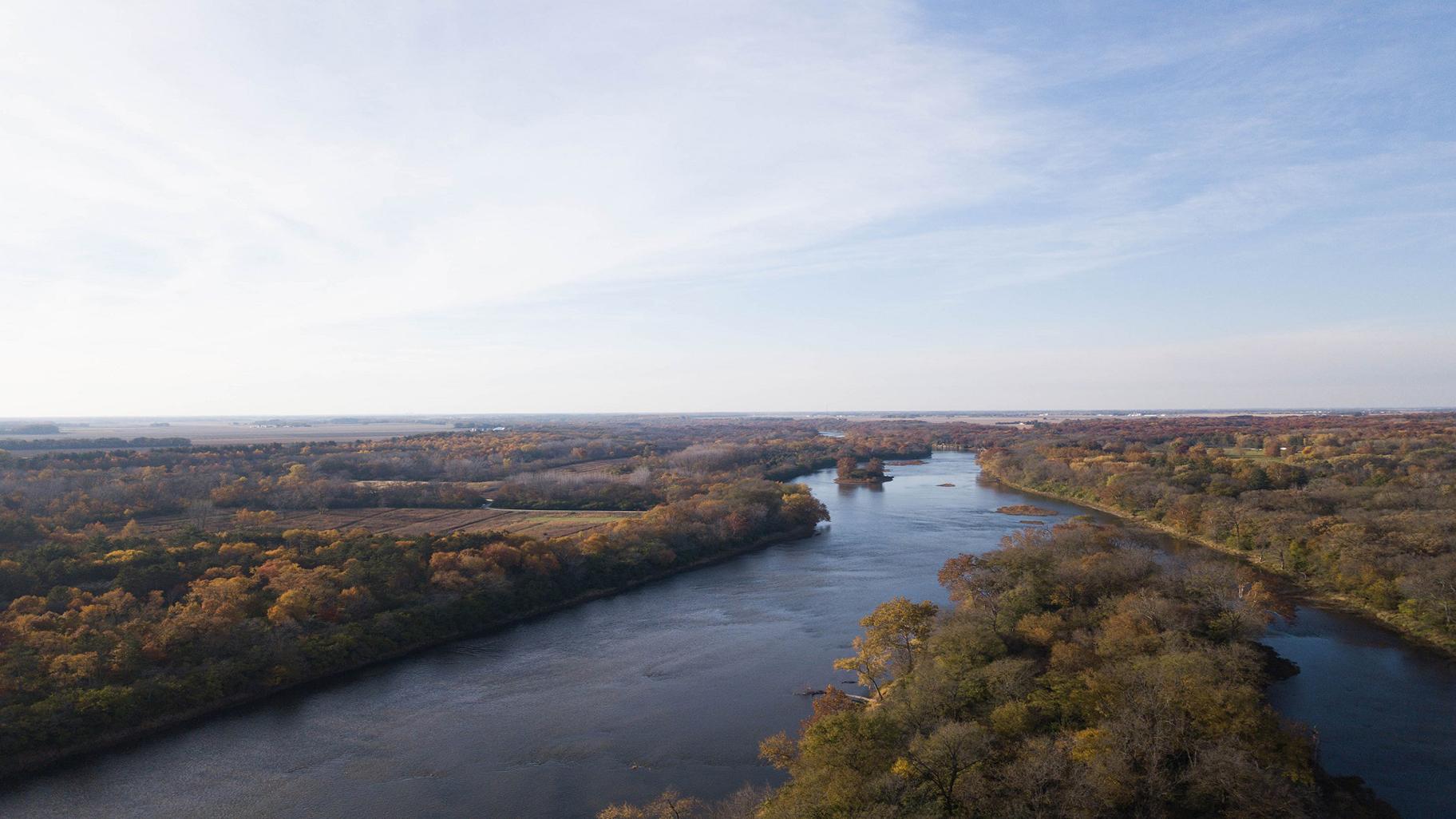 The Kankakee River (EnjoyIllinois.com)
Where: Kankakee
Distance: 57 miles
Designated as a National Water Trail in 2016, the Kankakee River is part of a system of well-managed water trails that also includes the Des Plaines and Illinois rivers.
Investigated by French explorer René-Robert Cavelier, Sieur de La Salle in the late 17th century, the mostly rural river is thought to look much like it did when La Salle first experienced it. Considered one of the cleanest rivers in the Midwest, the Kankakee River is popular with kayakers, recreational boaters and fishermen.
Start your kayaking journey at Bird Park Access Point in Kankakee, the Kankakee Conservation Area Boat Launch in Wilmington or a number of other spots. Kayak rentals are available at Reed's Kayak and Canoe Trips in Kankakee.
Check out Openlands' guide to Kankakee River water trails for more info.
---
5. Fish at Heidecke Lake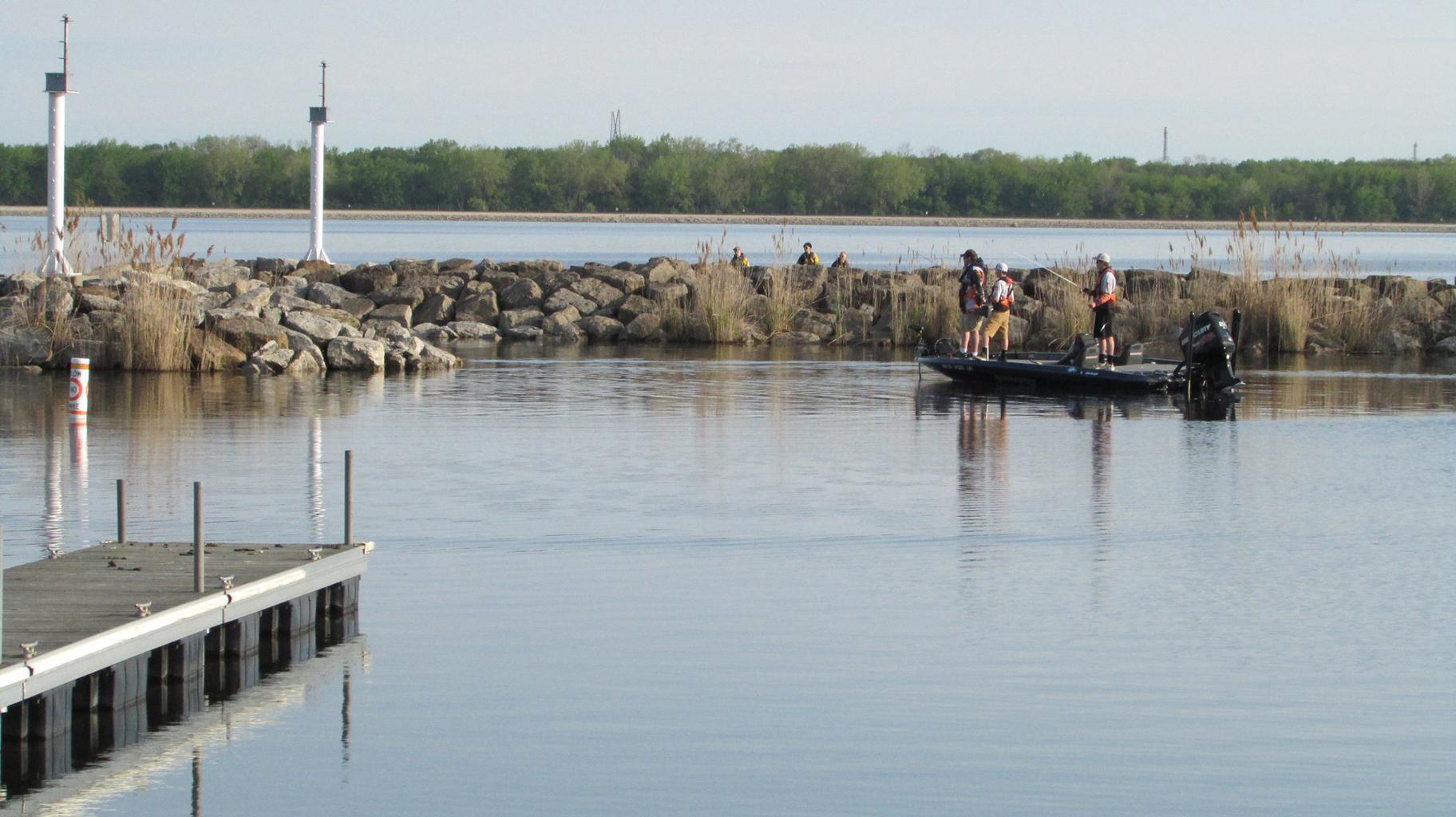 Heidecke Lake (Minooka Anglers Club / Facebook)
Where: Morris
Distance: 62 miles
Situated just more than 60 miles from Chicago between Interstates 55 and 80 in Morris, Heidecke Lake State Fish and Wildlife Area offers more than 1,300 acres of fishing from April 1 through fall.
The Illinois Department of Natural Resources began leasing Heidecke Lake in 1978, when it was built as a cooling lake for the Collins Power Plant. DNR maintains the lake by pumping in water periodically from the Illinois River.
The lake is stocked regularly with walleye, hybrid striped bass, pure muskellunge, black crappie and largemouth bass. Because it receives water from the Illinois River, Heidecke Lake also features common carp, quillback, freshwater drum and other fish species.
For more information about fishing at the lake, check out its profile on the DNR's ifishillinois.org website. 
---
6. Raft on the Vermillion River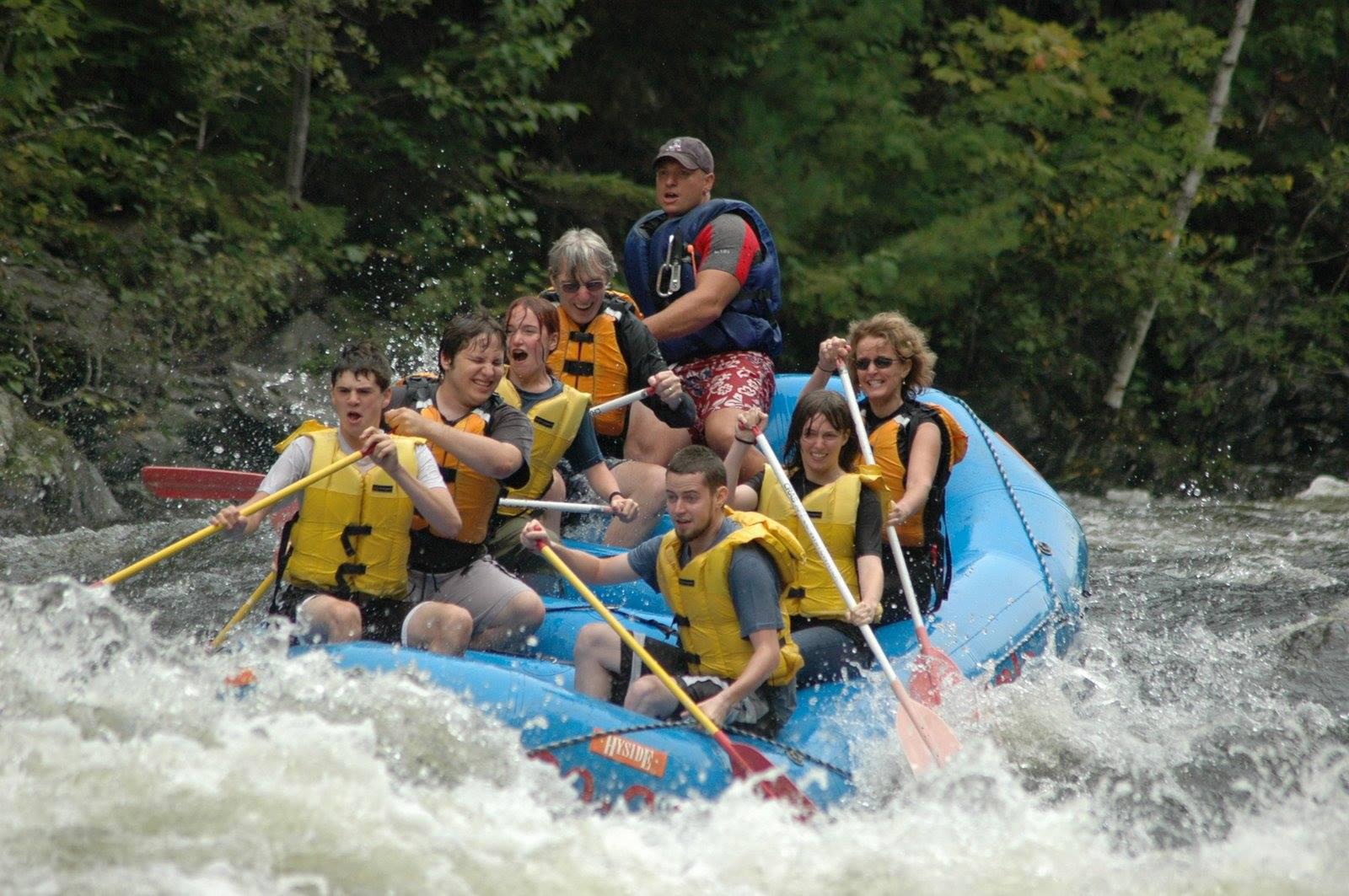 Rafting on the Vermillion River (Mahmoud Ali / Facebook)
Where: Oglesby
Distance: 93 miles
If you're really up for an adventure, look no further than a popular stretch of the Vermillion River just south of Starved Rock State Park.
With 14 sets of rapids and nearly 10 miles of river, Vermillion River Rafting offers three- to four-hour whitewater rafting excursions (in addition to kayaking adventures). The company provides rafts, paddles, life vests and also offers rafting instructions.
According to the company, May through mid-July is the best time for a rafting trip here, with spring rain (and we've had plenty of that!) lifting water levels to about 4 feet.
Check out Vermillion River Rafting's website for more info.
---

Over 100 Miles
7. Hike at Kickapoo State Recreation Area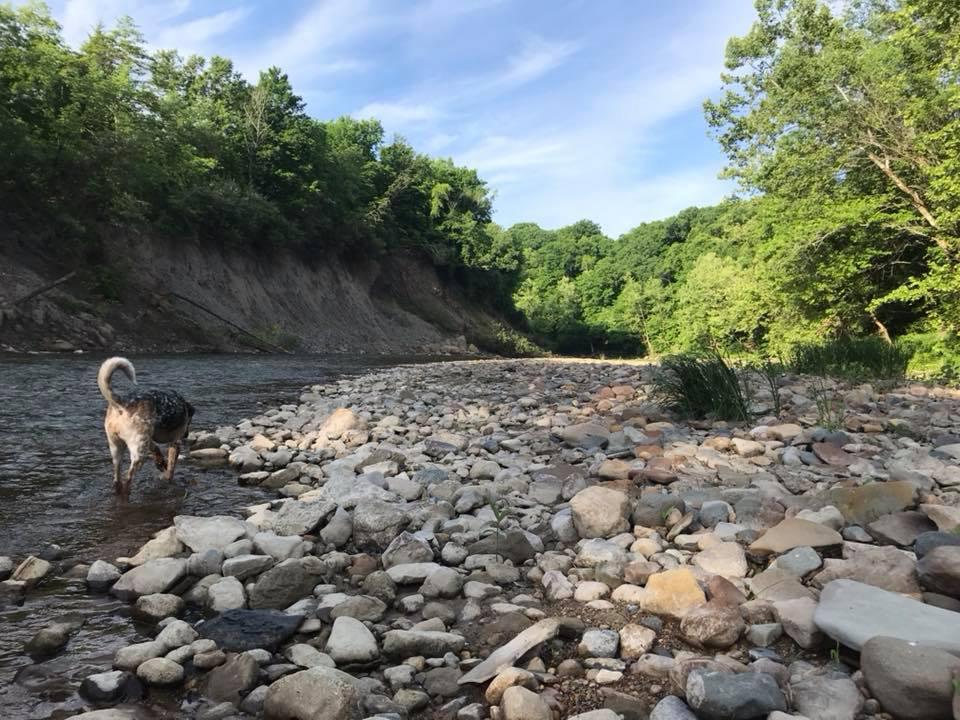 Kickapoo State Recreation Area (Anna Keck / Facebook)
Where: Oakwood
Distance: 134 miles
Situated just miles from the Indiana border in Oakwood, Kickapoo State Recreation Area is an ideal destination for hikers (not to mention for runners, boaters, fishers and campers).
Once a surface mining site, the 2,842-acre park features a forest of cottonwood, haw, ash and wild cherry trees and plants flanked by deep water ponds containing an array of wildlife.
For a high-intensity hike, the park's nearly 8-mile Out and Back trail winds through forests, bottomlands and even the edge of abandoned croplands. The trail is ideal for more experienced outdoor hikers or runners.
Not looking to break (too much) of a sweat? No problem. The park also offers a number of shorter, easier hikes along well-marked trails.
There's one catch at Kickapoo: Poison ivy is "abundant" at the park, according to the Illinois Department of Natural Resources. Therefore, those hiking through the area should learn how to identify poison ivy plants and avoid them at all times.
---
8. Stargaze in Galena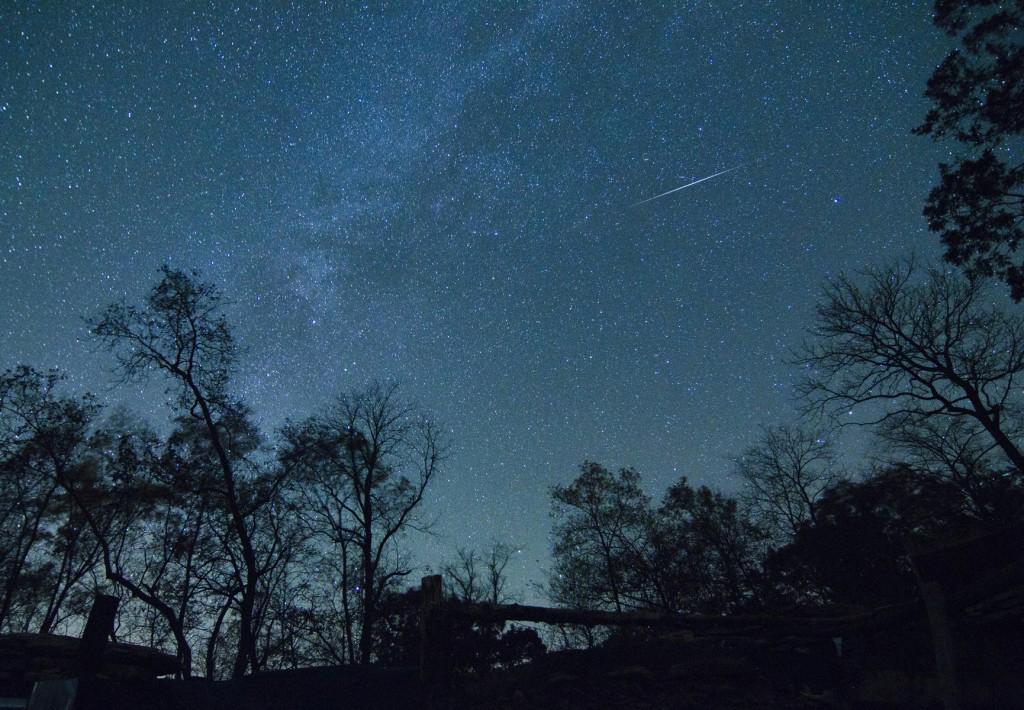 (Mark Dierker / VisitGalena.org)
Where: Galena
Distance: 164 miles
Getting away from the city often provides a chance to see the night sky come alive, and that's definitely the case in Galena.
Both Galena and Jo Daviess County in northwestern Illinois offer not only a host of quaint lodging options (from log cabins to cozy boutique inns) but also the perfect setting for gazing up at the stars.
The only interruption will come from tree frogs, bullfrogs and maybe an owl, who "sing their hearts out" during the summer, according to one Galena lodging outfit.
For stargazing spots closer to home and across Illinois, check out the Illinois Department of Natural Resources' list of "Best Locations to Stargaze."
---
9. Wingshooting in Decatur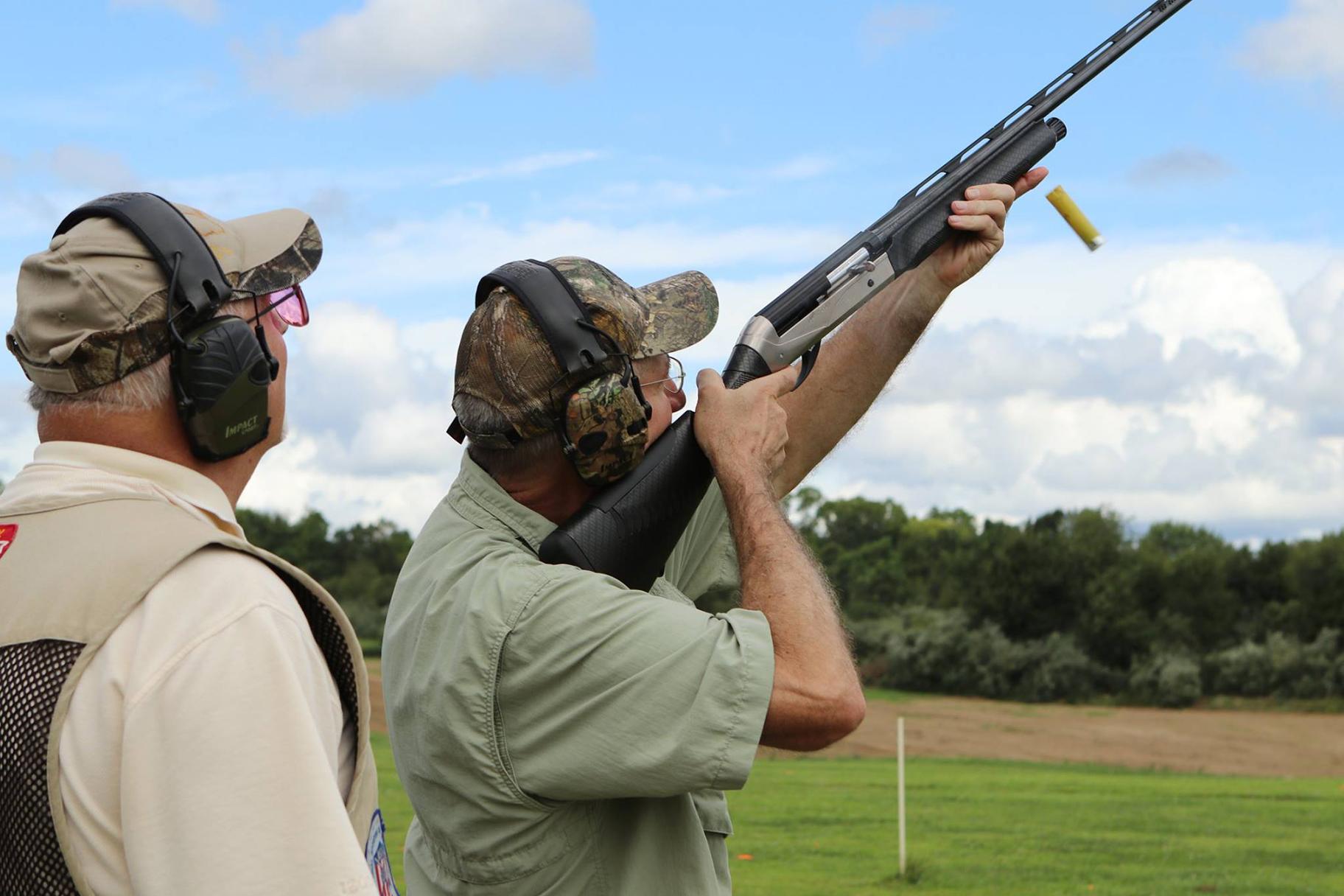 (Illinois Department of Natural Resources / Facebook)
Where: Decatur
Distance: 176 miles
How's your shot?
Wingshooting, or the practice of shooting birds while in flight, is no easy sport. The Illinois Department of Natural Resources offers a series of wingshooting clinics for beginning shooters and experienced hunters alike. (Don't worry: You'll be shooting clay targets – not birds.)
A number of the clinics take place at the Decatur Gun Club, a popular destination that is considered the oldest shotgun shooting sports club in Illinois. It was Decatur native William Brett who in the late 1800s became one of the first manufacturers of clay wingshooting targets in the U.S.
Check out the DNR's website for a full schedule of wingshooting clinics in 2019.
---
10. Rock Climb at Pere Marquette State Park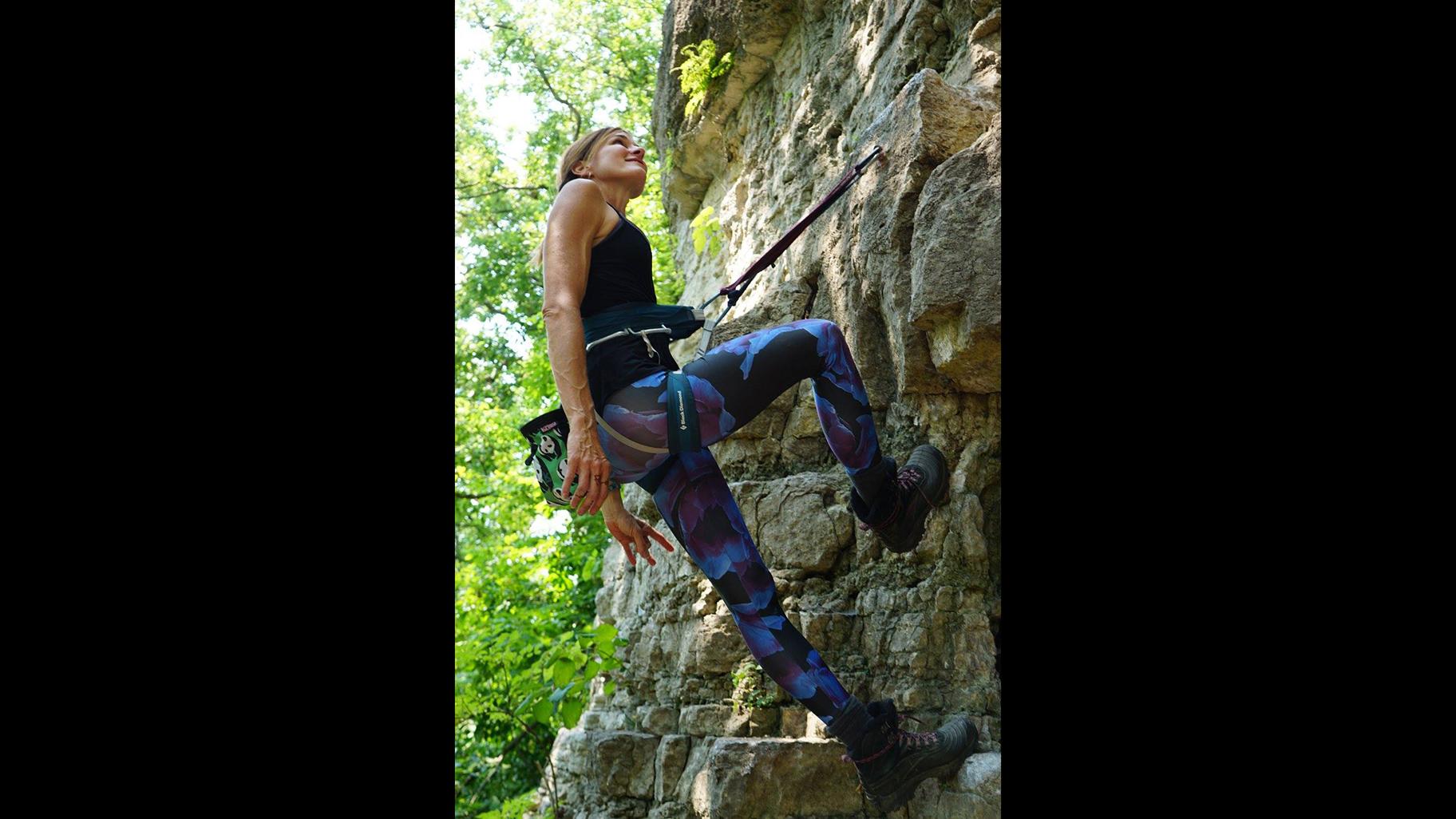 A rock climber at Pere Marquette State Park (Debby Siegel / Facebook)
Where: Grafton
Distance: 305 miles
For nature lovers, horseback riders and – as of recently – rock climbers, a trip to Pere Marquette State Park is well worth it.
Several years ago, the Illinois Climbers Association began working with the state's Department of Natural Resources to turn Pere Marquette into Illinois' newest rock climbing destination. The park's new climbing area features defined limestone formations that are perfect for experienced climbers, but the park also offers plenty of options for recreational rappelling and climbing routes.
The climbing area, which will eventually feature more than 60 climbing routes, is just one reason to visit Pere Marquette. Located in Grafton about an hour's drive from St. Louis, the 8,000-acre park offers grand views of the Illinois River from a series of scenic bluffs.
---
Contact Alex Ruppenthal: @arupp | [email protected] | (773) 509-5623
---
Related stories:
2019 Chicago Summer Festival Guide
Take it Outside: 10 Summer Activities In and Around Chicago
6 Weekend Ideas for a Summer Road Trip or Chicago Staycation
List: Free Summer Concerts in Millennium Park's Pritzker Pavilion
10 Things About Chicago Beaches You Might Not Know
Lakefront Trail Users Adjusting to Newly Separated Bike, Pedestrian Paths
Get Fit at Free Outdoor Workouts in Chicago This Summer
An 'Open Swim' in the Chicago River is in the Works for September
10 Outdoor Spots to Unwind and De-Stress in Chicago
---