Foster Beach in Lincoln Park. (Alanscottwalker / Wikimedia Commons)
Chicago's beaches – all 26 of them – open for the 2019 season on Friday. 
Generally, beaches are open from 6 a.m. to 11 p.m. daily (unless signage indicates from dawn to dusk, according to a Chicago Park District spokeswoman).
Swimming is allowed when lifeguards are on duty, each day from 11 a.m. to 7 p.m. 
The season runs through Sept. 2, 2019. Below, some things you may not know about the city's sandy side.

No. 1: Skinny-Dipping Was (More of) a Thing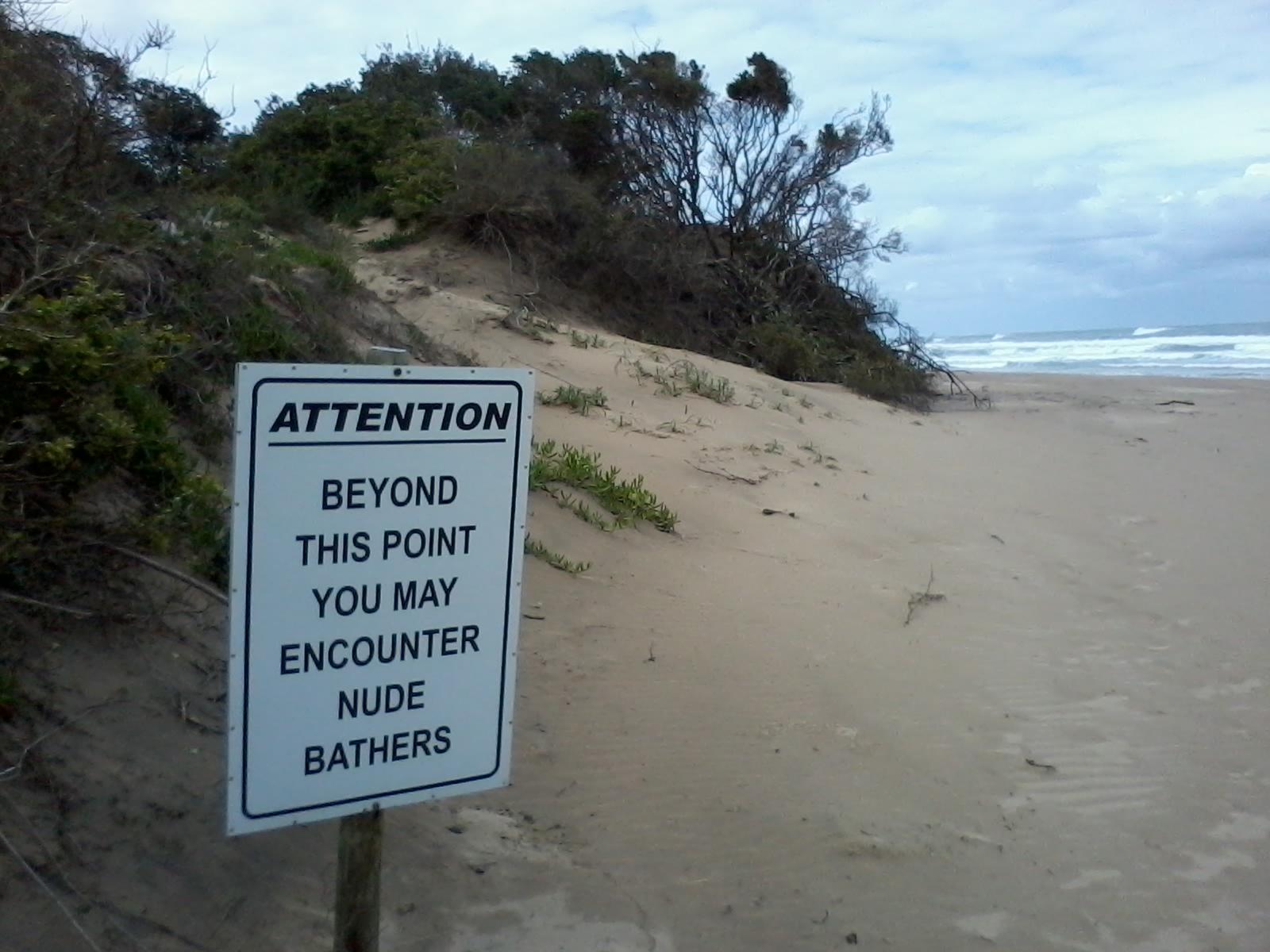 You're not likely to see a signpost like this in Chicago anytime soon. (Waynejayes / Wikimedia Commons)
Rumor has it "nude night swimming" was not uncommon at Oak Street Beach before police patrolling ramped up in the area in 1995. A 1993 Chicago Tribune article opens with a reference to "buck naked" nighttime activity and underwear sailing through the mist. The official take on taking it all off? Nudity is illegal at all of Chicago's beaches – night or day.
---
No. 2: There Could Be Sunken Treasures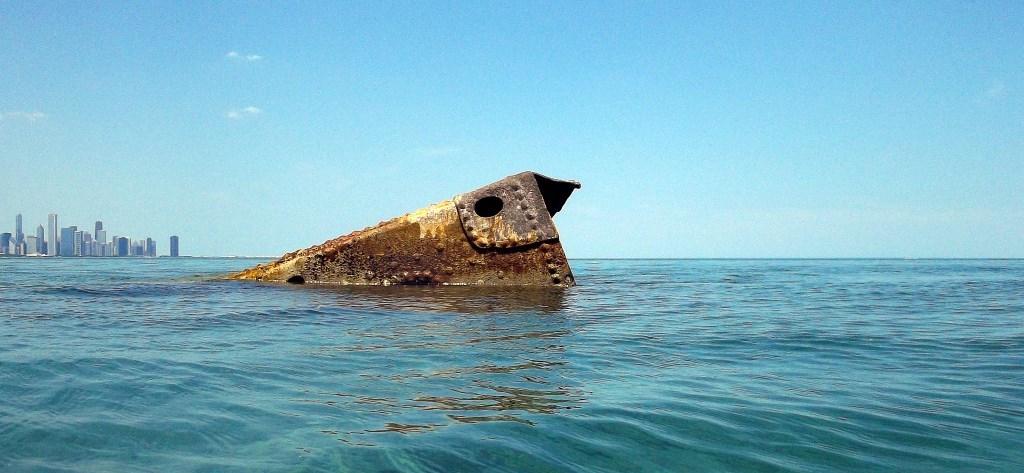 The boiler of the Silver Spray shipwreck is still visible from the shore. (Dan Peterman)
An estimated 1,500 ships have met their sunken fates in the waters of Lake Michigan. More than 10 of those shipwrecks are off the shores of Chicago's beaches. A notable shipwreck within swimming distance is the Silver Spray, which sank off of Hyde Park's 49th Street beach on July 15, 1914. The steamboat was shuttling University of Chicago students to Gary, Indiana for a steel mill tour when it ran aground at Morgan Shoal, a  vast dolomite limestone reef formed by glaciers millions of years ago.
In 2012, "Chicago Tonight" spoke with local preservationist Greg Lane, who swims out to the shipwreck at least every week (yes, even during winter) and offers free tours of the sunken ship year-round.
---
No. 3: Surfing Was Outright Outlawed ...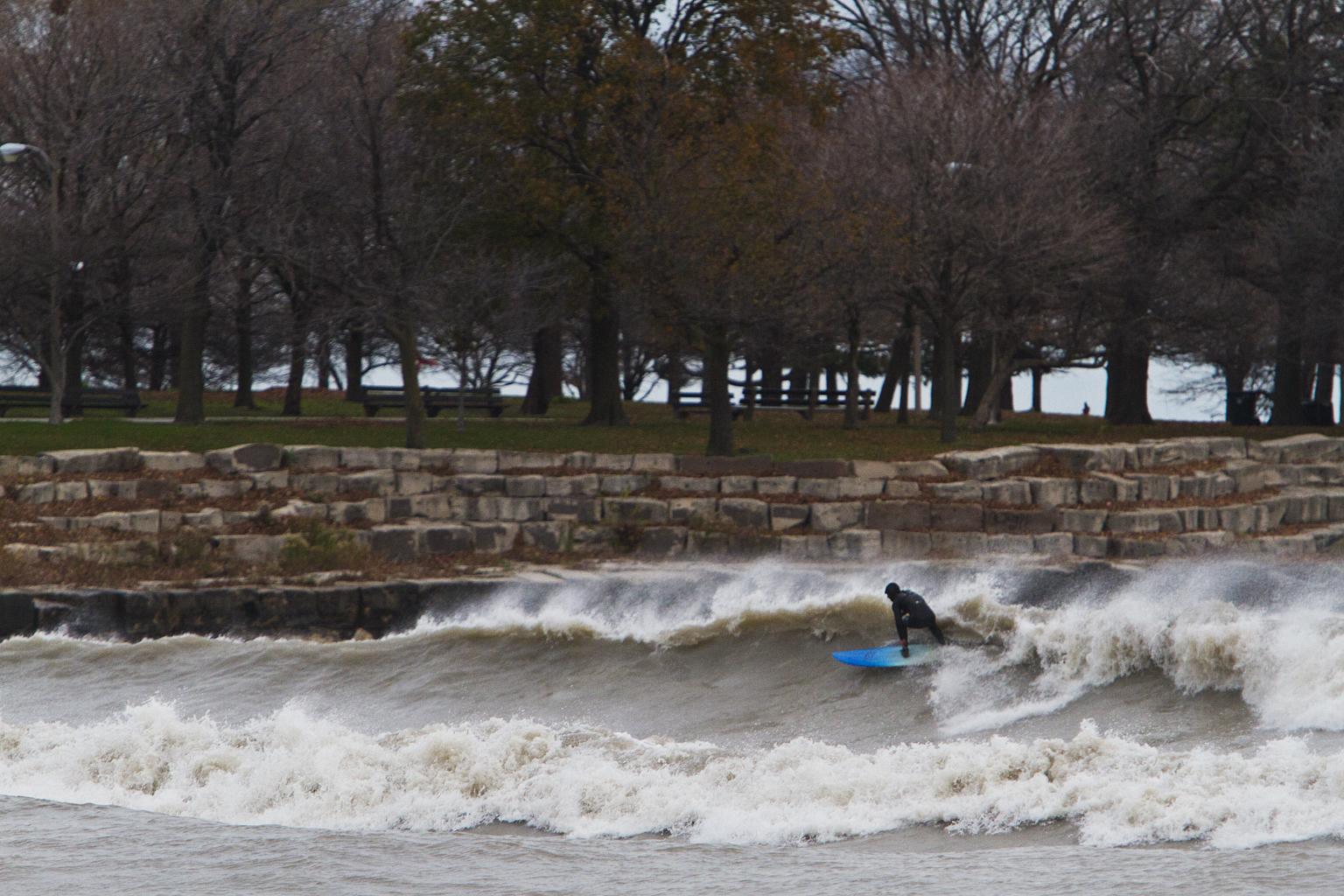 A surfer riding a wave at 57th Street Beach. (Mike Killion)
The city instituted a ban on all "self-propelled, wave-riding sports" like surfing and body-boarding after a 10-year-old girl riding an inflatable raft drowned at Montrose Beach in 1988.
In 2009, surfers rallied against the ban, which was lifted that same year. Now you can surf at Montrose and 57th Street beaches year-round.
During the offseason, surfers can also catch waves at Osterman and Rainbow beaches. However, surfing is not allowed in any active swimming areas on any beach, at any time. In January 2012, the surfing community, including Kelly Slater – arguably the world's most famous surfer, decried the arrest of a 40-year-old surfer on Oak Street beach, where surfing is prohibited.
---
No. 4: ... But If You Can't Surf the Waves, You Can Surf the Web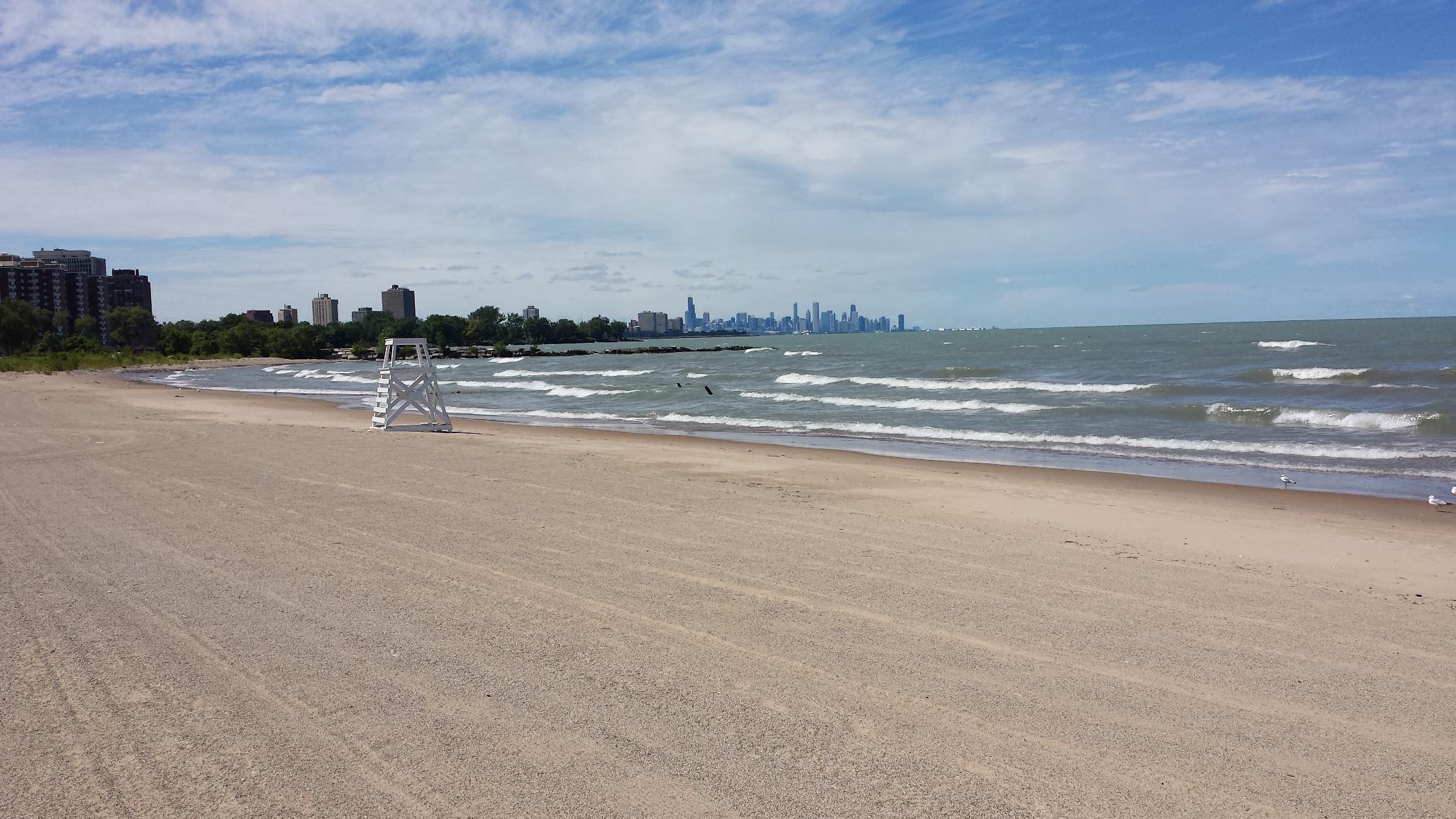 South Side's Rainbow Beach is one of eight Chicago beaches offering free Wi-Fi. (Steven Kevil / Wikimedia Commons)
Starting in 2013, a select few of Chicago's beaches have offered free Wi-Fi. This year, nine beaches provide free Wi-Fi via wireless infrastructure placed on nearby buildings: Oak Street, 31st Street, 57th Street, Humboldt, North Avenue, Osterman, Montrose, Foster and Rainbow beaches. A Park District spokeswoman said the city also provides free Wi-Fi at the Museum Campus and Buckingham Fountain.
Even if checking your work email sounds like the last thing you'd want to do on a summer day spent at the beach, it's nice to know you have the option, right? 
---
No. 5: We're World Leaders in Lifesaving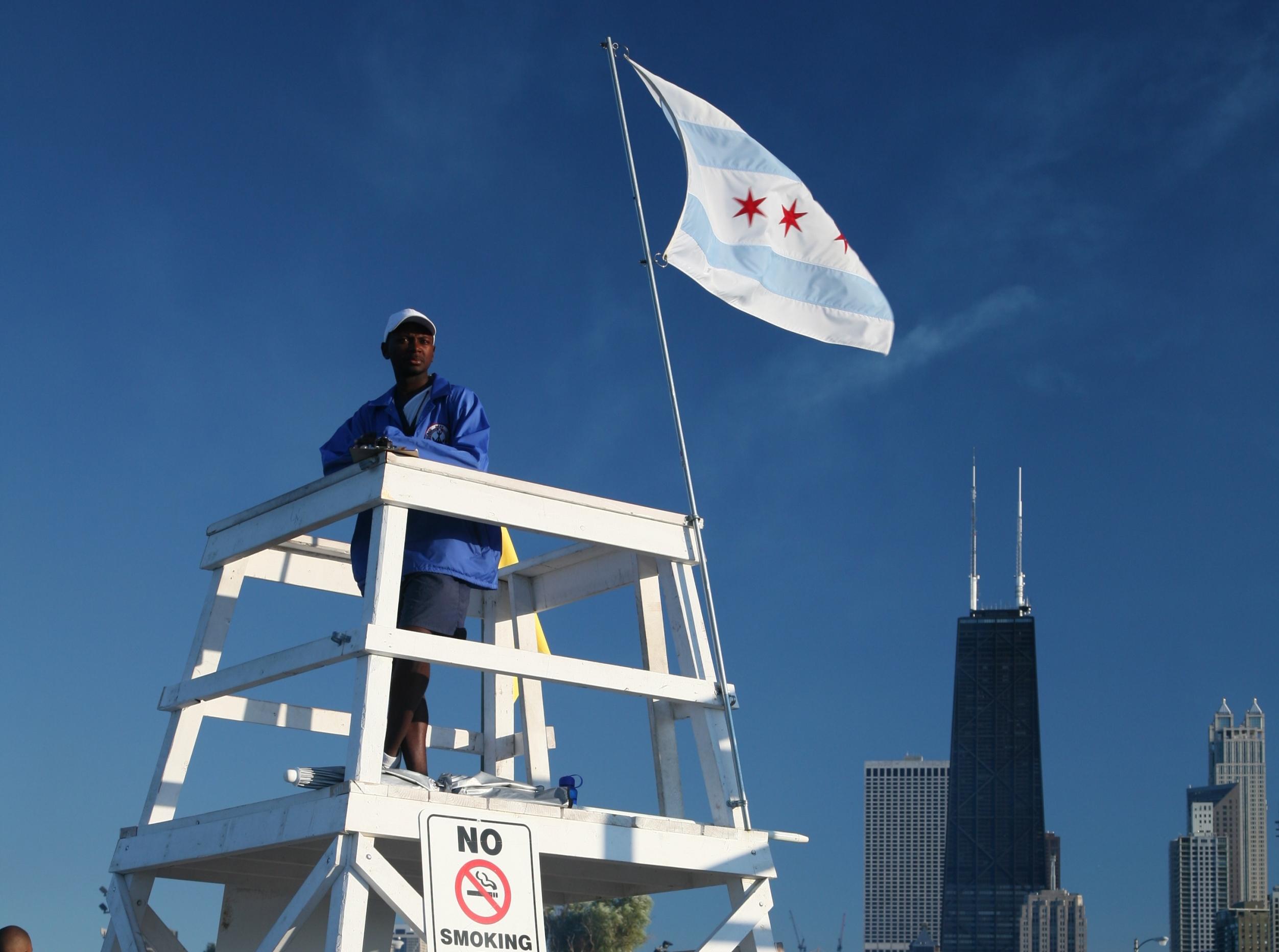 A lifeguard at North Avenue Beach in 2008. (Daniel Schwen / Wikimedia Commons)
The Chicago Lifeguard Service is reportedly the largest municipal lifeguard service in the world, employing more than 1,000 lifeguards every summer. When the Chicago Park District was created in 1934, several separate lifeguard services were consolidated into one to form the service we know today.
There's also early documentation that in 1919, Chicago was the first U.S. city to establish a junior lifeguard corps. While beachgoing was becoming more popular during this time, WWI and an influenza epidemic left Chicago cash-strapped and unable to afford hiring more lifeguards. The junior lifeguard corps was assembled to save money by enlisting unpaid staff. Today's Chicago lifeguards make $14.67 per hour.
---
No. 6: The Water Is Tested Every Day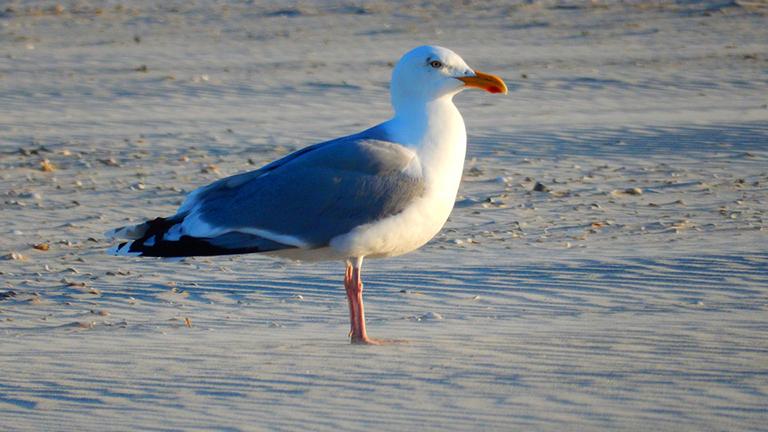 The city is partnering with the University of Illinois at Chicago to conduct same-day water testing at most of Chicago's beaches. The new, rapid testing analyzes levels of bacterial DNA in a water sample within four hours, according to a study published by UIC researches. Previous methods relied on water culture testing, which meant we were getting information that was 24 hours old. Sam Dorevitch, a professor at UIC, told Chicago Tonight the rapid-testing is "sort of a breakthrough in terms of technology."
See for yourself—daily water quality data for beaches are available on the city's website.
---
No. 7: There Is a Beach in Humboldt Park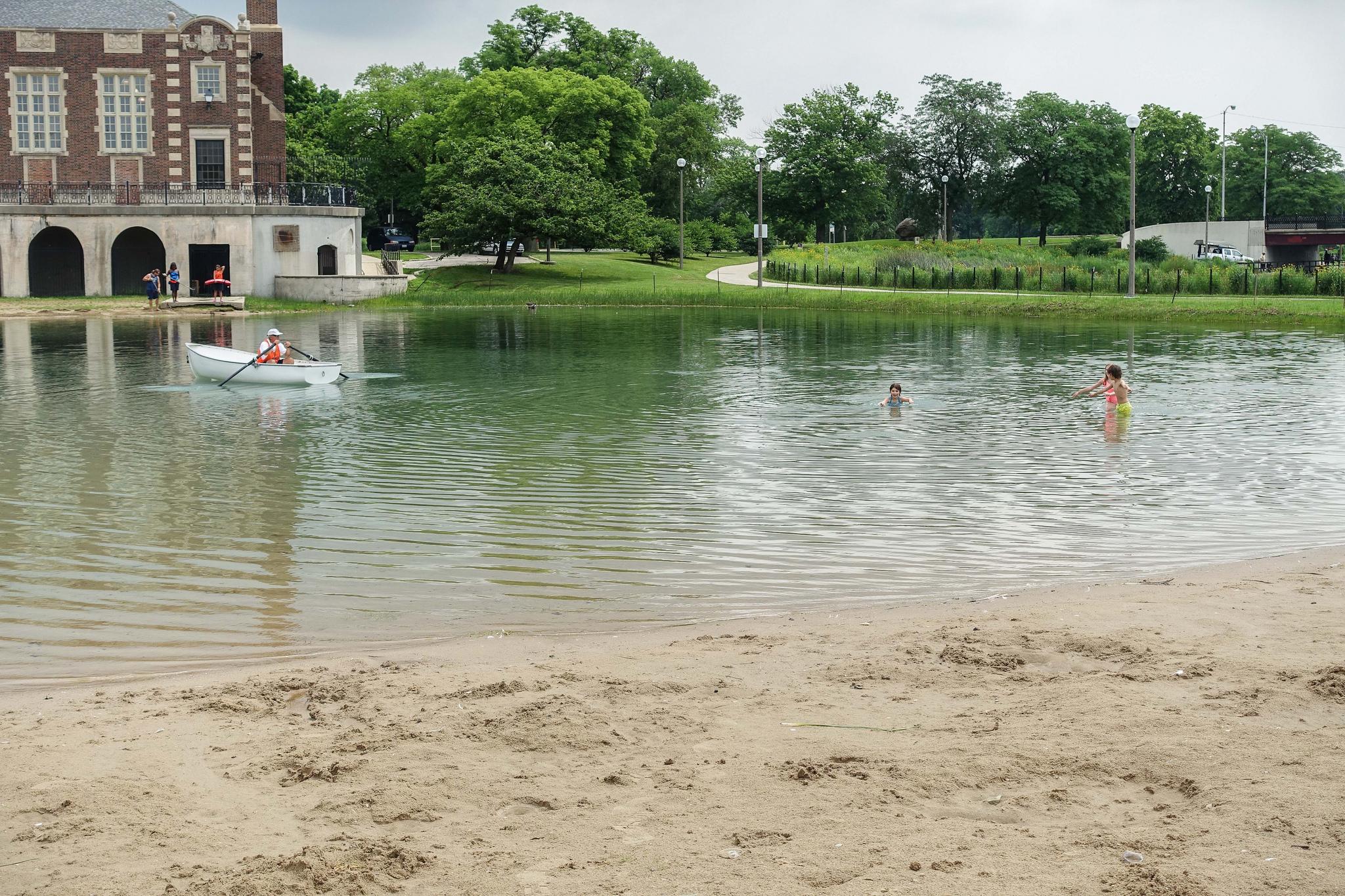 Humboldt Park Beach in the summer of 2014, a year before the inland beach was closed. (tedadavis / Flickr)
Humboldt Park Beach was closed in 2015 because the Park District claimed the $1 million needed to fill the man-made lagoon with water was too expensive. The beach reopened in July 2016. This year, it opens on June 14, along with all other outdoor Park District pools, according to a department spokeswoman.
---
No. 8: Chicago's Beaches Weren't Always Public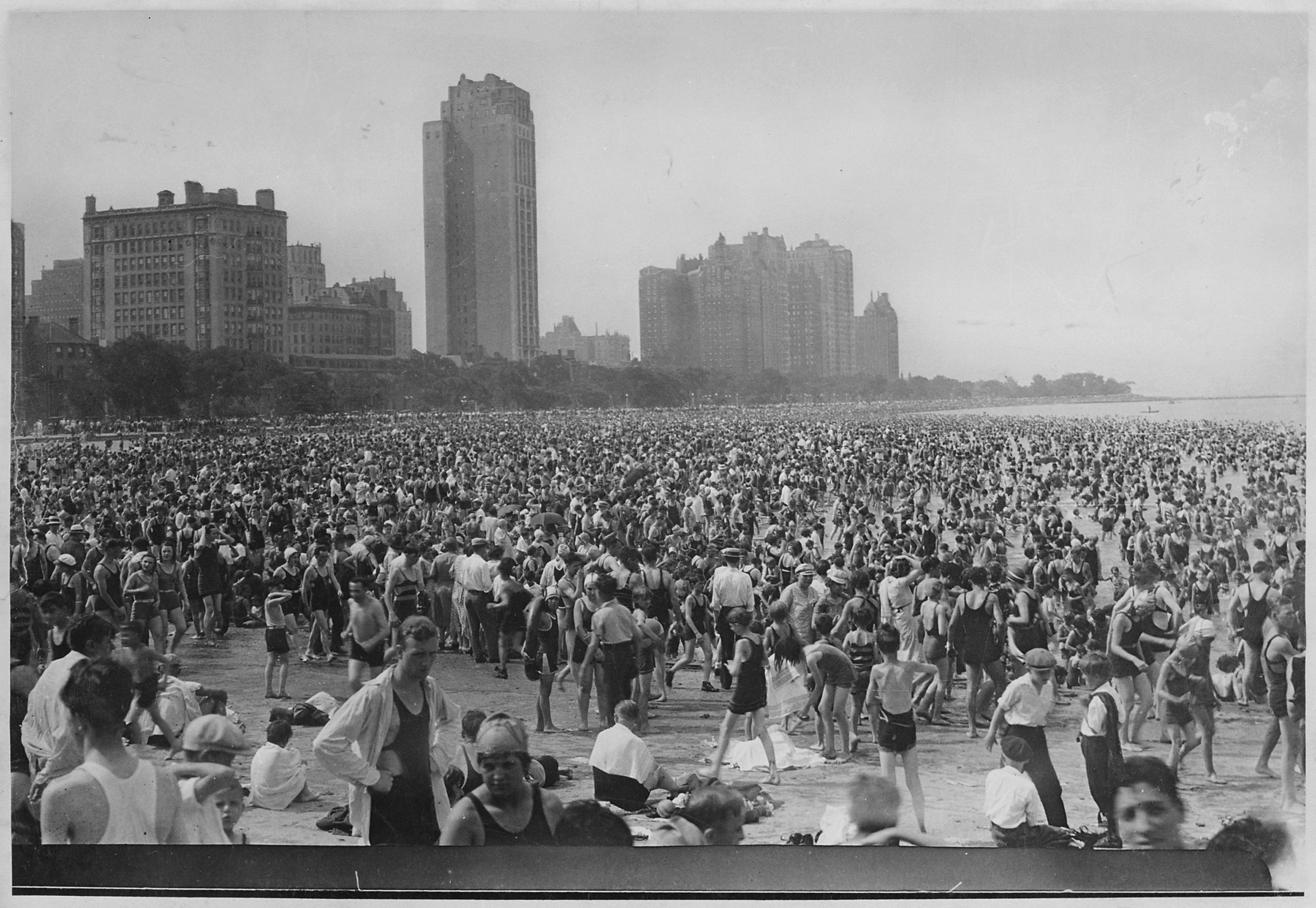 Oak Street Beach in 1925. (National Archives and Records Administration)
Chicago's first public beach opened in 1895 at Lincoln Park. Prior to that, beaches were owned by hotels, clubs and other private enterprises, and typically frequented by wealthy, upper-class residents. The campaign to open the city's beaches to the public was spearheaded by the Municipal Order League, a women's reform organization. But the organization didn't have recreation in mind: The push for public beaches was motivated by hygienic concerns, like public access to the lake for washing off.
---
No. 9: You Can Watch a Dog Paddle
Montrose Avenue Dog Beach (TonyTheTiger / Wikimedia Commons)
Two of Chicago's beaches, Montrose Beach and Belmont Harbor Beach, have reserved dog-friendly areas for canines to kick up some sand. The Montrose Harbor Dog Beach, located at the northern end of the beach, is a 3.83-acre area open year-round where dogs can roam leashless. The fenced-in dog beach at Belmont Harbor is much smaller, requires dogs to be leashed and may be a bit more crowded.
Foster Avenue Beach used to have a dog-friendly beach area, but it was closed down due to the next item on our list.
---
No. 10: Our Beaches Might Be Getting Smaller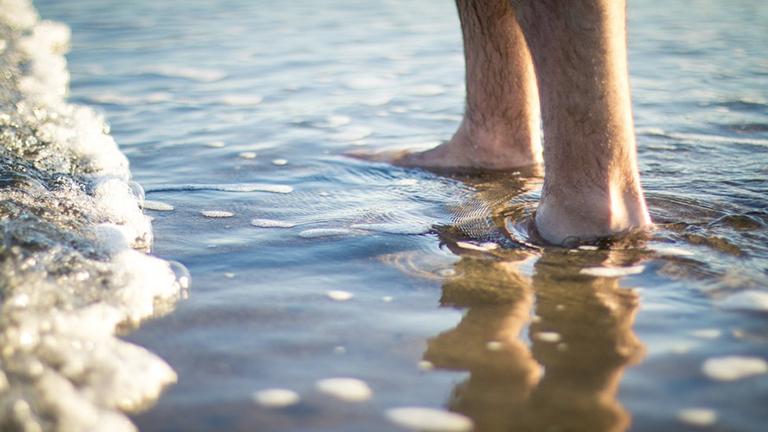 Lake Michigan's water level is higher than average. According to the U.S. Army Corps of Engineers, the lake's water level has risen about four feet since January 2013, when it was at a record low. Because of the rising water and sand erosion, some beaches will appear smaller, while some have actually gotten significantly smaller, like the dog beach at Foster Beach, which had to be closed after it essentially went underwater.
Significant erosion has also occurred at Oak Street Beach and Northerly Island. Walking paths, like the one circling Adler Planetarium, will be rendered unwalkable as water washes over the pavement. A spokeswoman for the Park District told the Chicago Tribune there are no immediate plans to replenish the beaches with sand.
Follow Evan Garcia on Twitter: @EvanRGarcia
Note: This story was originally published May 25, 2016. It has been updated.
---
Related stories:
2018 Chicago Summer Festival Guide
Chicago Places 8th in New Ranking of Urban Park Systems
Chicago Riverwalk's Rapid Growth Is Making Waves (And Noise)
---