Chicago Public Schools students headed back to the classroom Tuesday. For some, the year started—yet again—under a cloud of uncertainty, as undocumented students learned the Deferred Action for Childhood Arrivals program will be ending.
Meanwhile, Chicago homeowners are bracing for another property tax hike to pay for teacher pensions to avoid what Mayor Rahm Emanuel calls a "train wreck"—the massive amount of back pay the district owes to the Chicago Teachers' Pension Fund.
The good news? CPS graduation rates are up. And some parents, teachers and politicians are relieved the battle over school funding reform in Springfield is over.
But not everyone is celebrating. The Chicago Teachers Union has blasted the district for passing a "phantom" budget—one that relies on funds it does not yet have. It is also critical of the education funding reform measure, signed by Gov. Bruce Rauner last week, because it includes a tax credit for people who donate to a scholarship fund for low- and middle-income students to attend private or parochial schools.
In a release, CTU calls the program a back door to school vouchers, and is bracing for more cuts and school closures when the district's self-imposed moratorium on school closures expires in the fall of 2018.
The union also doubts the increase in education spending—$350 million more than last year's spending—is enough to have a meaningful impact, since the state needs between $5 billion and $6 billion to fully fund the evidence-based model funding formula, upon which SB1947 is based. 
Chicago Teachers Union President Karen Lewis joins us with a report on the first day of school.
---
Related stories:
CTU Files Whistleblower Suit Over Fired Special Education Teacher
July 7: The Chicago Teachers Union claims Saucedo Academy teacher Sarah Chambers was suspended and later fired by the Board of Education in retalation for blowing the whistle on special education law violations.
---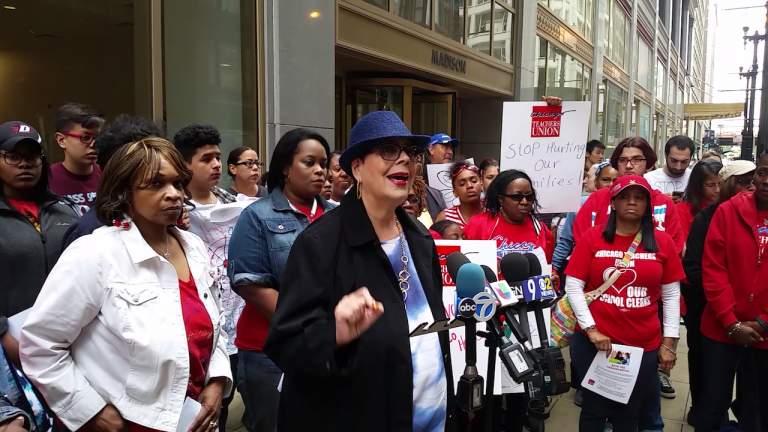 Karen Lewis: 'We Cannot Continue Down This Road to Perdition'
June 28: The CTU president said interest payments on the latest CPS borrowing could instead be used to pay for three college counselors, three pre-K teachers or six special education assistants.
---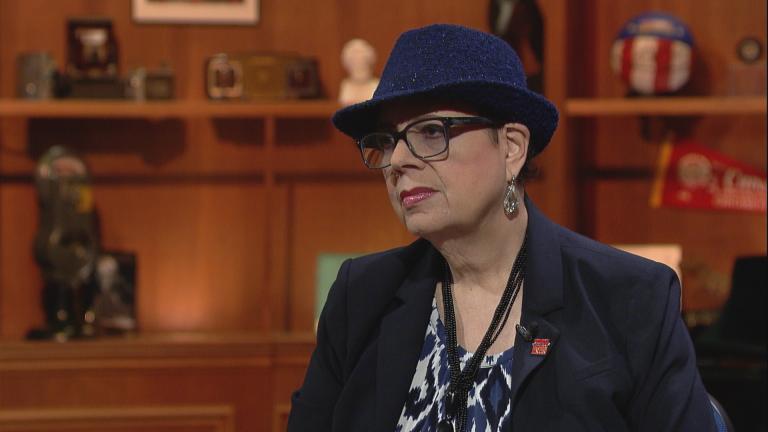 CTU President Karen Lewis on CPS Funding, 'Fake Fight' of Lawsuit
Feb. 16: The leader of the powerful Chicago Teachers Union joins us to talk lawsuits and funding for schools.
---