The future is murky for as many as 100,000 or so Illinois residents who have gotten protected status through the Deferred Action for Childhood Arrivals program, known as DACA.
President Donald Trump and Attorney General Jeff Sessions rescinded the program that was first instituted by executive order under President Barack Obama. There will be a six-month window before it goes into effect and the president said Monday he hopes Congress passes a solution to keep DACA recipients here as part of a comprehensive immigration reform package.
"I have a love for these people, and now hopefully Congress will be able to help them properly," Trump said. "Speaking to members of Congress, they want to be able to do something and do it right."
Sessions says he believes the program all along was unconstitutional.
"The executive branch, through DACA, deliberately sought to achieve what the legislative branch refused to authorize on multiple occasions," Sessions said. "Such an open-ended circumvention of immigration law was an unconstitutional exercise of authority by the executive branch."
In Washington, Illinois Sen. Dick Durbin has urged quick passage of the Dream Act which has been stalled for many years. It would give permanent status to DACA recipients, most of who are in the workforce, go to school or serve in the armed forces.
"We need to do our job right here in the United States Senate," Durbin said. "We need to pass in this month of September the Dream Act that says that these young people will have their chance to become part of America's future."
Meanwhile, on the first day of school, Chicago Public Schools CEO Forrest Claypool promised that CPS would continue to be safe for undocumented students.
"President Trump's decision today won't affect CPS," Claypool said. "We want the message to be clear: to Dreamers and parents of Dreamers, our school system is a safe place to be, so we will protect your children. We do not allow federal agents on school property without a warrant, and we will ensure that our children can come here to learn, be safe and dream the dreams that will take them to college and the United States."
First day of classes
Monday's DACA announcement came on the first day of classes for CPS students. Mayor Rahm Emanuel kicked off day one at Harold Washington Elementary School on the South Side. There was less drama on this opening day than some years past, because there is no threat of a looming teachers strike and with passage, finally, of a school funding compromise in Springfield, CPS is getting substantially more money from the state, plus authorization to raise up to $125 million more in property taxes for teacher pensions. Emanuel took a victory lap Monday for what he says are steadily improving test scores and graduation rates throughout the school system.
"The financials are stable, the academics are excelling, and that's the measure of success," Emanuel said. "So this is a new day for CPS."
While the finances are better, there is still a hole of about $100 million to $150 million CPS has to figure out.
On Monday, after weeks of asking the mayor what the plan is, a mayoral spokesperson said that the city would assist with $70 million to $80 million in CPS security costs. The city would also work with CPS to find $40 million to $50 million in other savings, some possibly from refinancing debt and getting better rates. He has pledged to do this without any new city taxes.
Although one alderman said Monday he hopes that CPS, even though it is authorized to raise $125 million of its own taxes, will decide to go another route instead.
"Is that the solution? More property taxes?" asked 12th Ward Ald. George Cardenas. "Why not reform the system and see what's in that TIF system to see what can be salvaged so there shouldn't have to be more property taxes for the residents."
The Chicago Teachers Union says it is still exploring the possibility of a lawsuit against the school funding measure because of the $100 million private school scholarship tax credit baked into it. They say they believe it may violate separation of church and state – although the bill is written in such a way that if one part of it is found unconstitutional, the entire thing – including the new formula – is scrapped.
---
Related stories: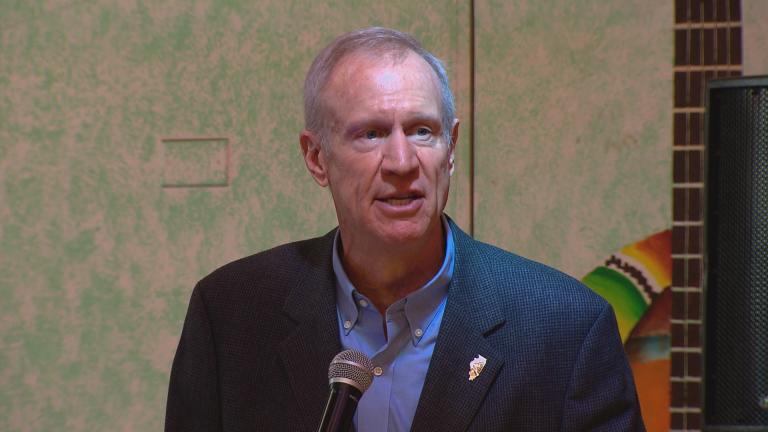 Rauner Signs Immigration, Voter Registration Bills
Aug. 28: Immigrants and refugees in Illinois can now breathe a sigh of relief, and people eager to vote will find it easier to register. The changes come as Gov. Bruce Rauner signed two pieces of legislation Monday.
---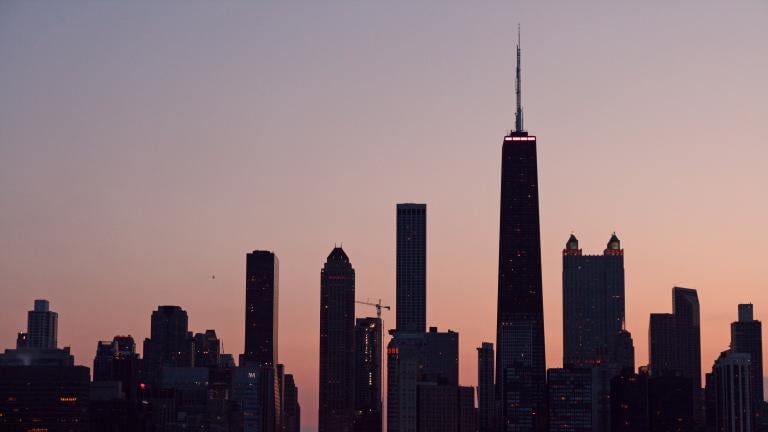 Chicago Sues Trump Administration Over 'Sanctuary City' Policy
Aug. 7: "Chicago will not be blackmailed into changing our values, and we are and will remain a welcoming city," Mayor Rahm Emanuel said Sunday at a press conference announcing the suit.
---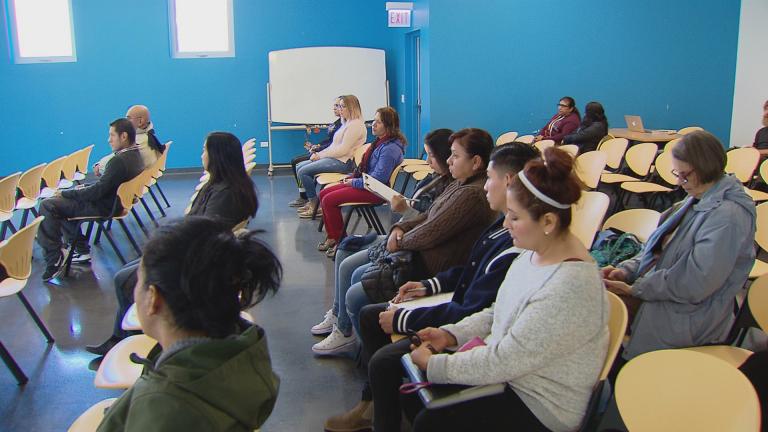 DACA Recipients Fear the Future Under Trump
Nov. 17, 2016: As Inauguration Day grows closer, so does the fear for some young immigrants that their status in the U.S. will be revoked.
---