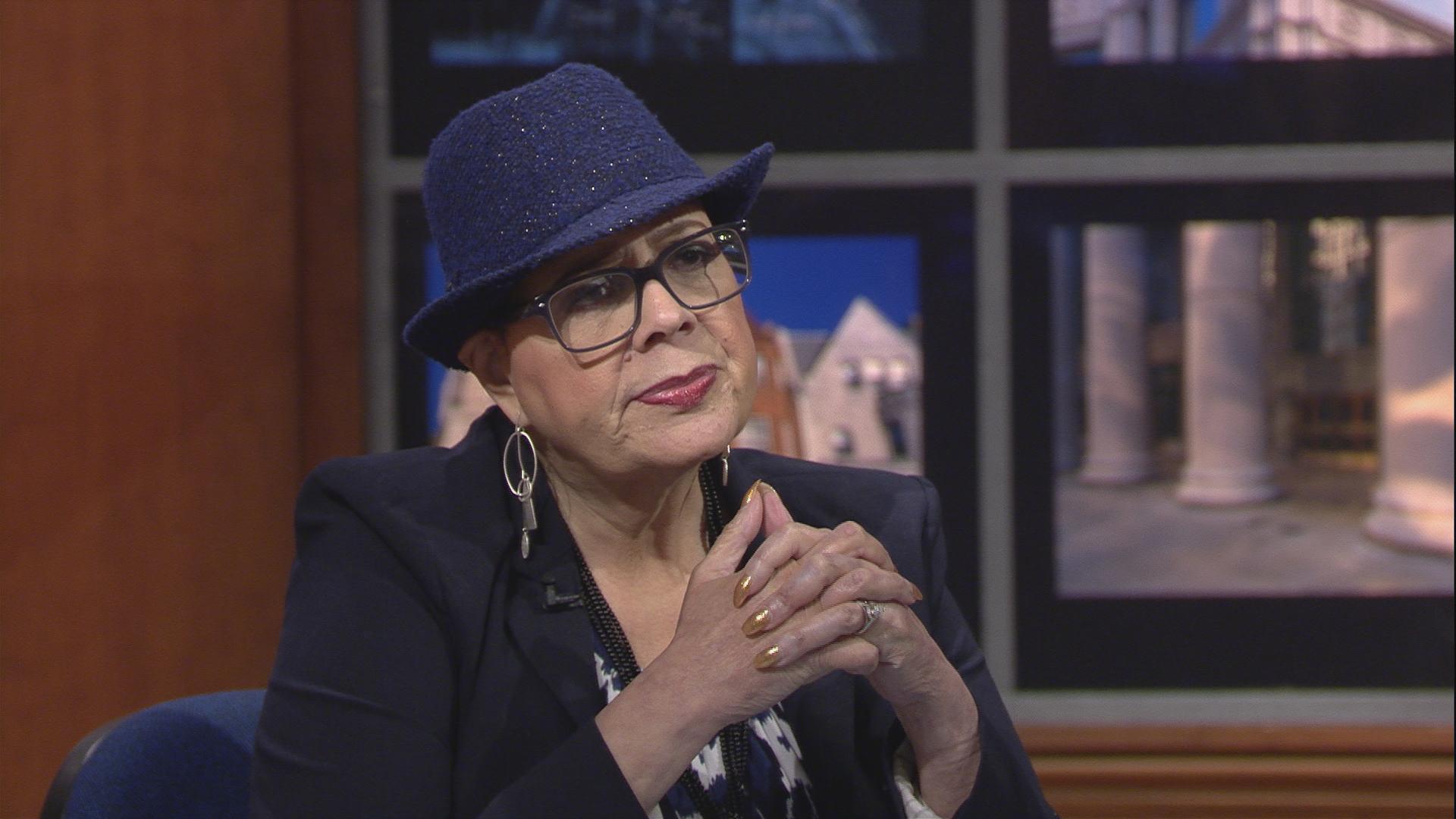 Chicago Teachers Union President Karen Lewis reportedly told friends "the cancer is back" before undergoing surgery Wednesday.
Lewis, who was diagnosed with an aggressive form of brain cancer in 2014, underwent five hours of surgery at Northwestern Memorial Hospital on Wednesday afternoon, according to a source. The hospital has yet to confirm she is being treated there, or what her condition is.
The 64-year-old head of the CTU returned to the job months after her initial diagnosis and surgery, but late last year she suffered a stroke related to her ongoing illness.
Wednesday afternoon, CTU Vice President Jesse Sharkey said he spoke with Lewis on Tuesday about a planned medical procedure.
"Karen said, and I quote — 'Tell our delegates let's get ready to fight!' She said for us to go back to our school communities tomorrow ready to fight for safer, well-resourced and staffed school communities and for a better contract for our members," Sharkey said in a statement. "As we all know, Karen is a fighter. She is looking forward to the coming rallies, actions and negotiations, and is excited about attending the AFT convention in Pittsburg this summer."
In a statement, CPS CEO Janice Jackson said Lewis has worked "tirelessly" and "fearlessly" on behalf of Chicago educators. "Anyone who knows Karen will say she's a fighter, but I've also seen the kinder, gentler side of Karen and am honored to call her a partner and a friend," Jackson said. "On behalf of the CPS students, parents, families, and educators, I wish Karen Lewis a full and speedy recovery."
For his part, Mayor Rahm Emanuel, who has frequently been at odds with Lewis, echoed similar sentiments in wishing her a full and speedy recovery.
"While we have sat on opposite sides of the negotiating table, I have been proud to call Karen Lewis a dear friend and close confidante," Emanuel said in a statement. "Karen has faced her health challenges with the same fearlessness, tenacity and resolve that have made her a legendary labor leader and earned her the respect of Chicagoans and educators around the world. I join residents across Chicago in wishing Karen Lewis a full and speedy recovery."
---
Related stories:
CTU President Karen Lewis, Brain Cancer Survivor, Reveals Stroke
Karen Lewis on School Funding Reform, Scholarships and Budgeting
Karen Lewis: 'We Cannot Continue Down This Road to Perdition'
---