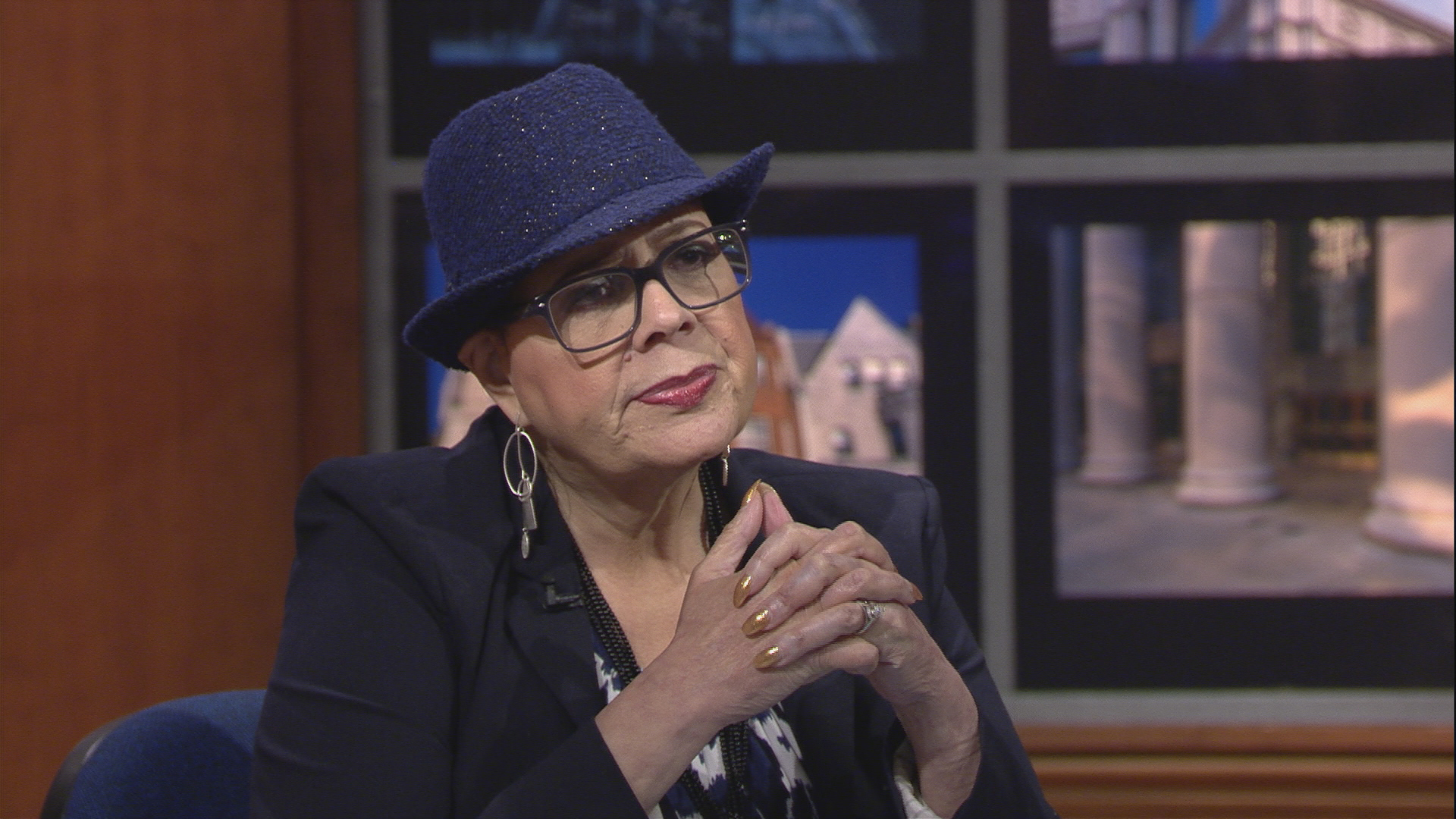 Karen Lewis appears on Chicago Tonight on Sept. 5, 2017.
Karen Lewis, the powerful head of the Chicago Teachers Union, will be stepping down from her role as president.
Lewis has submitted her resignation papers, according to multiple union sources, indicating her term as CTU president will soon be coming to a close. It's unclear when exactly her retirement will begin.
"Given my health challenges, it is unlikely that I will return to my beloved classroom," Lewis said in a statement Friday evening. "In light of that, and after much consideration, I recently submitted a retirement request to the Chicago Teachers Pension Fund, ending my tenure as an educator with Chicago Public Schools."
Lewis said she'll be meeting with CTU officers and members in the coming months to discuss the union's future.
A Chicago native, Lewis has been a member of the CTU since 1988, serving as its president since June 2010. The Chicago Tribune first broke the news of Lewis' resignation Friday afternoon.
Lewis, 64, was diagnosed with an aggressive and deadly form of brain cancer in 2014. She suffered what she termed a "slight stroke" last fall, and just this month she underwent five hours of surgery at Northwestern Memorial Hospital. When asked why she is stepping down, she told the Tribune, "It's just the health situation."
Mayor Rahm Emanuel, who butted heads with Lewis during a 2012 teachers strike and another near-strike in 2016, issued a statement saying: "I've seen firsthand the tenacity and drive that makes Karen Lewis a worthy advocate for Chicago children and teachers, and we've grown to admire each other as a friends. Karen may be stepping down from her position at CTU, but I know she'll never stop fighting for Chicago's children."
CPS CEO Janice Jackson called Lewis a "tireless advocate for Chicago's educators and students," saying she's been honored to call Lewis "a partner and friend for many years."
"I want to thank Karen for her commitment to promoting quality instruction," Jackson said in a statement, "and I know show will remain an important voice for our schools going forward."
---
Related stories:
CTU President Karen Lewis, Brain Cancer Survivor, Reveals Stroke
Karen Lewis on School Funding Reform, Scholarships and Budgeting
Karen Lewis: 'We Cannot Continue Down This Road to Perdition'
---