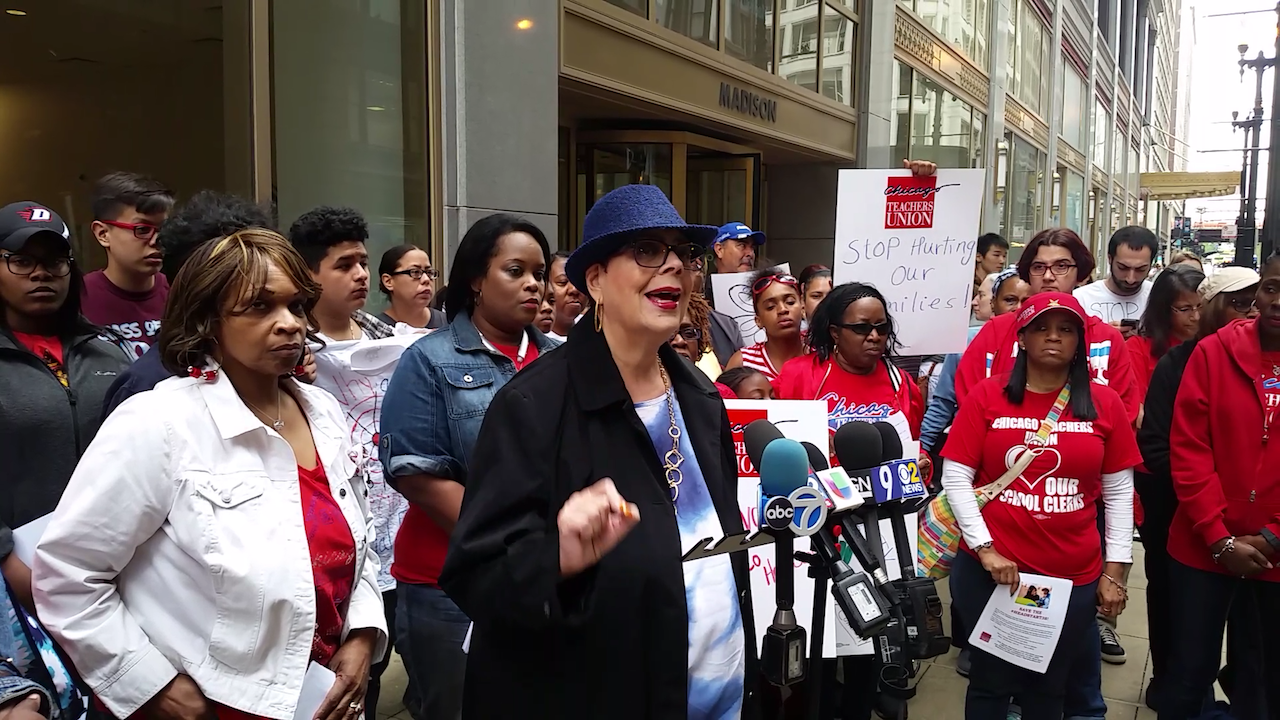 Chicago Teachers Union President Karen Lewis joins a rally outside CPS on Wednesday to protest the firing of more than 30 pre-K assistants. (Matt Masterson / Chicago Tonight)
The $350,000 per week Chicago Public Schools will spend on interest on its latest borrowing could have instead been used to pay for three college counselors, three pre-K teachers or six special education assistants.
That's what Chicago Teachers Union President Karen Lewis told the Board of Education on Wednesday, once again calling on the cash-strapped district to pursue progressive revenue streams rather than borrowing at sky-high interest rates to help solve its ongoing fiscal crisis.
"We cannot continue down this road to perdition," she said. "We cannot continue to borrow so much that we end up destroying the district. You know you're not going to get any help from (Gov. Bruce Rauner), you know that, right?"
Earlier this week, a Chicago Tribune analysis of the district's most recent borrowing – which comes in the form of two loans, each with interest rates above 6 percent, totaling $387 million –  found CPS will spend approximately $70,000 per day in interest alone over the next few months.
Lewis said that money could instead be used on an array of teaching positions, or even to bring back five of the pre-school assistants laid off earlier this month, instead of "lining the pockets of voracious bankers." Prior to Wednesday's meeting, she joined a union rally held outside CPS offices to protest those firings.
Board President Frank Clark agreed that additional borrowing comes at a significant cost, but for now, he said it remains the best option the district has.
"I'm not going to debate you on the borrowing, it's something we don't feel good about," he said, "If we felt there a was a better way to keep schools open and keep our employees paid in the interim, we would probably opt to go in that direction."
During the final board meeting before the end of the district's fiscal year on Friday, CPS CEO Forrest Claypool spoke briefly about the Senate Bill 1 evidence-based model that would revamp Illinois' existing, broken education funding formula.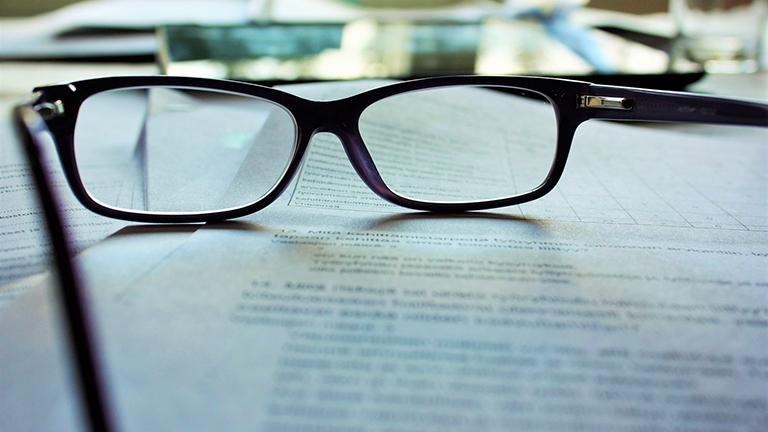 Document: Read more about how SB1 would work here.
---
Noting it wouldn't quite give CPS the equal funding it has sought from the state, Claypool called the bill a "massive step forward."
"It is a compromise on school funding," he said. "It is not perfect."
SB1 uses an evidence-based education model to increase funding levels across all school districts in the state. Bill proponents say this will generate enough resources in each district to properly educate the populations they serve.
But others, including state Secretary of Education Beth Purvis, see it as a bailout for CPS as it would receive a $500 million adjustment to its local contribution for legacy pensions on top of credits for both its existing pension payments and state block grants. Still, nearly 270 other school districts would see larger per-pupil funding increases than CPS statewide. 
Rauner has said he'll veto the legislation if it reaches his desk – a move Claypool called a "naked political tactic."
Lewis, too, said she can't support the bill, because she feels it doesn't go far enough to fund CPS, again calling on the district to pursue sustainable income sources, like tax incremental financing dollars or a corporate head tax.
"We need to have more," she said, "You know that, you called it out."
Follow Matt Masterson on Twitter: @ByMattMasterson
---
Related stories:
Teachers' Pension Fund Not Expecting Full CPS Payment by Friday Deadline
June 27: Schools are already out for the summer, but this Friday marks the final business day in Chicago Public Schools' fiscal year, and with that comes a looming $700 million payment the district owes to its teacher pension fund.
---
CPS Borrowing More Money, But Mayor Says Schools Will Open on Time
June 20: Tuesday marked the final day of classes for CPS students, and despite lingering questions about district finances and the state budget, Mayor Rahm Emanuel is promising school will resume on time this fall.
---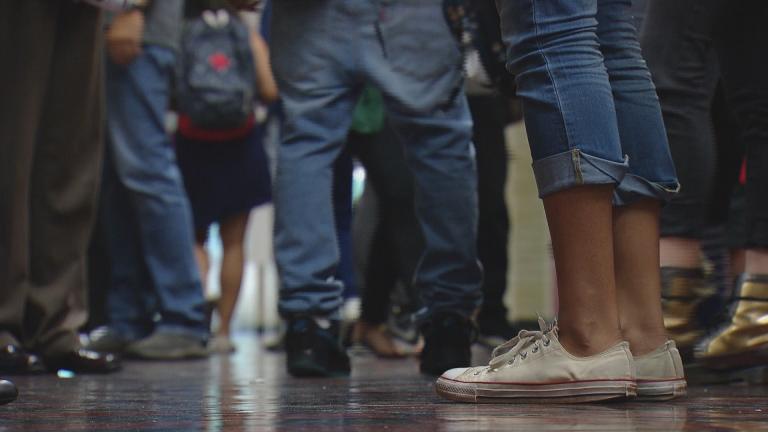 How SB1 Would Rewrite Illinois' Broken Education Funding Formula
June 7: The Democrat-backed bill would increase state funding to every public school district in the state. But it still faces an uncertain future as critics chide what they see as preferential treatment for Chicago Public Schools.
---