The Chicago Teachers Union claims Saucedo teacher Sarah Chambers was fired for blowing the whistle on special education law violations. (Chicago Tonight)
The Chicago Teachers Union is suing the Chicago Board of Education over what it believes was "retaliation" against a former Saucedo Academy teacher they say was fired after blowing the whistle on violations of special education student protections.
The union filed the federal suit Friday morning on behalf of Sarah Chambers, an outspoken special education teacher who was suspended earlier this year and later fired by the district. CTU claims this was done to retaliate against Chambers for her "First Amendment-protected criticisms of its deficient services to special education students."
"(Chicago Public Schools) and Rahm Emanuel don't want anyone challenging these policies that save money off the backs of our special education students," Chambers said during a Friday morning press conference. "This is why they're going after me, because I have been challenging these destructive policies."
---
Chambers is currently banned from teaching within Chicago Public Schools, but said she has received letters of support from 28 aldermen and three state representatives calling for her reinstatement.
"At a time when so many of our students and families are falling victims of the inadequacies due to underfunding, we need teachers like Sarah Chambers who take extraordinary steps to serve her students and to the community by providing a first person voice to advocate for equitable funding for schools with special needs," Ald. Jason Ervin wrote in one of the letters.
A co-chair of CTU's Special Education Task Force, Chambers is also a member of the union's executive board and bargaining team. She was suspended just before spring break this year, saying she received no explanation as to why, and was then terminated in May after eight years at Saucedo.
In the complaint, Chambers alleges she spoke with her principal at Saucedo in January about violations of the Individuals with Disabilities Education Act occurring at their school, saying special education students weren't getting all the services mandated under their Individual Education Plans (IEPs) – which outline what assistance and services those students must receive. It is illegal to modify a student's IEP without parental consent. 
Chambers and CTU President Karen Lewis contend service levels deteriorated this school year following the district's decision to commingle special and general education funding at the school level.
"It's a problem because if you commingle, then you can decide as a principal what you want to spend your money on, and it doesn't have to be special education," Lewis said.
"You can decide, you know what, we don't have a librarian – and you know we've been screaming about not having librarians – so they'll go out and they'll say, why don't I hire a librarian? That takes care of one problem, but it creates others."
CPS officials repeatedly stated throughout the school year they schedule special education students and fund their IEPs before general education students to ensure resources are available.
The union in May issued a no confidence vote in CPS CEO Forrest Claypool, in part, because of the district's actions against the so-called "CTU Six" – which includes Chambers and five other union activists allegedly targeted for termination and discipline for being "outspoken advocates for students and school communities."
The district in April said Chambers had "engaged in misconduct that created cause to move to dismiss her." CPS said its teachers must comply with board and Illinois State Board of Education policies, and claims it took disciplinary action because "she did not."
CPS spokeswoman Emily Bittner said Friday that Chambers engaged in "serious misconduct" that included: "leaving her own classroom to barge into classrooms of other teachers and issue her own instructions to students, interfering with statewide tests, and participating in a scheme to remove and transport students without any chaperone who had cleared criminal background checks, without alerting school officials which students would be missing from class and which students were unaccounted for, without obtaining approval from the school principal, without advising school officials whether students would return to school that day, where students would be dropped off, or whether there were any arrangements for students to be picked up by their parents."
"These are serious and grave actions that did not put students' interests first," Bittner said.
The complaint states Chambers and two other Saucedo teachers received disciplinary emails from the board claiming they had interfered with the administration of the PARCC standardized test to students at the school in March. Though she's been a long-time critic of standardized testing, Chambers has repeatedly denied the board's claim.
Her attorney Josiah Groff said the suit is seeking to reinstate Chambers at Saucedo and recoup back pay she has missed out on since being fired.
"We have nothing but distinguished ratings, no discipline (for her advocacy) and then we move immediately to termination? It's garbage," Lewis said. "It's retaliation and that, according to our attorney ... that's illegal."
Follow Matt Masterson on Twitter: @ByMattMasterson
---
Related stories: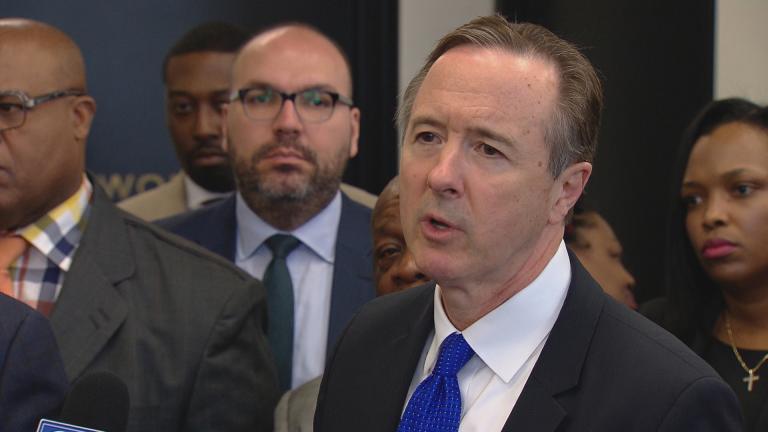 CTU Vote Reveals Little Confidence in CPS CEO Claypool
May 23: After a nearly unanimous no-confidence vote in Chicago Public Schools CEO Forrest Claypool, members of the Chicago Teachers Union took to City Hall Tuesday to push Mayor Rahm Emanuel to fire the school district chief.
---
Suspended CPS Teacher: 'I Just Hope To Return to the Classroom Quickly'
April 18: Students, teachers and community members gathered outside a Little Village elementary school Tuesday to call for the reinstatement of an outspoken Chicago Public Schools teacher who faces termination.
---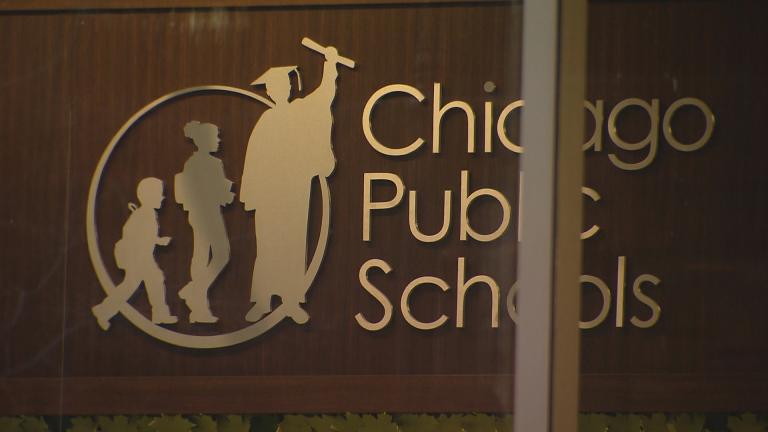 Critics Say CPS Cutting Special Ed Services to Save Money
Jan. 24: Is CPS denying support services for children with special needs in order to save money? We speak with the author of a new report from the Better Government Association.
---