The video cannot be displayed.
Some Chicago Public Schools principals are optimistic about their funding for the coming school year now that they've seen draft budgets from the district.
Many principals report it's not as bad as was feared a couple of months ago, when district officials warned schools might not open on time – or they'd face cuts as deep as 20 to 30 percent.
Now that the state of Illinois has passed a stopgap budget providing more than $600 million in funding for the cash-strapped district, officials released budgets that maintain the reduced student-based budget amount (SBB) set in February, at $4,087. So, many budgets are flat compared to the mid-year cuts, but down compared to last school year.
"Just a few weeks ago, CPS faced the real prospect of unavoidable, devastating cuts. Thankfully, those cuts are off the table," said CEO Forrest Claypool in a statement.
---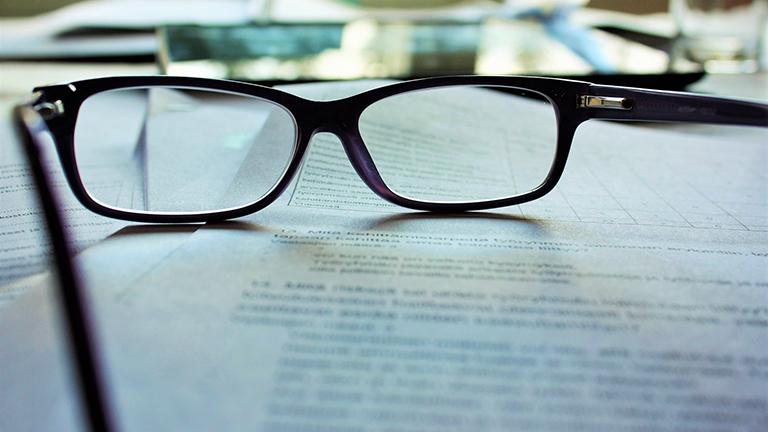 Update: On Thursday, CPS released budget figures and enrollment projections for each school. Download the file to see how your school fared. 
---
Principals met with the district Wednesday at the former Coleman School on the South Side. Many that we spoke with tell us they're breathing a sigh of relief today, but still have a lot of work to do.
"It means that we, at Von Stuben, will be focusing just on making things more efficient, maybe waiting a year to buy new text books, or maybe less overtime. But we won't have to cut any positions," said Laura LeMone of Von Steuben High School.
"We were very fortunate to use the scalpel instead of the knife when it came to those sort of cuts," said LeViis Haney of Lovett Elementary School. "Instead of six tutors, we had to scale down to maybe four tutors. We saw that none of our cuts really hurt us from an instructional improvement standpoint, so those were the things that we were given the flexibility to think about."
Principals have until July 22 to get these budgets approved by their local school councils and back to their network chiefs.
The district says it intends to continue "additional management efficiencies" as a result of numerous strategy sessions with principals.
They include:
Expanding the CPS School Support Center to centralize financial, accounting and administrative duties;
Matching schools seeking to employ half-time art, PE, and music teachers and counselors;
Introducing a new centralized, more uniform procurement process that leverages the district's purchasing power to reduce costs.
While the Chicago Teachers Union said it was glad cutting the student-based budget amount was off the table, the union said budget cuts hurt the students.
"Unacceptable school-level cuts continue, and to be clear, these fiscal decisions hurt our students," CTU Vice President Jesse Sharkey said in a statement. "We've had year after year of reductions in support personnel to schools, and 'efficiencies' that principals have tried to wring out of their schools. There have been hundreds of millions in cuts that CPS claims are 'away from the classroom,' but that have cut essential programming from transportation, counseling, after-school programs and even school libraries." 
Senn High School Principal Mary Beck says her school on the North Side is looking at a $600,000 budget reduction and that most schools are expecting 5-6 percent reductions—far less than the 20-30 percent threatened in May and June.
"[That] is a significant amount of money," Beck said by phone after her meeting with the district. "Everybody seems boisterous and excited. I'm happy it's not $2.8 million, but more than half a million dollars is significant."
Beck explained district officials advised schools with between 551 and 2,000 students to consider reducing their assistant principal staff to one.
"They're offering to centralize people to come out and evaluate teachers, because I think that's what they see as the role of [assistant principals]," she said. "[They] do more than evaluate teachers. One AP is not going to cut it."
Beck also says she plans to appeal the reduced budget amount because it is based on a projected enrollment of 1,340 students. Senn High School had 1,360 students for the 2015-2016 year, and Beck says she's projecting 1,400 students for 2016-2017.
The principal also says she can plan to make a few hires she had been holding out on, but other positions may be filled by staff and teachers already in the building.
Follow Brandis Friedman on Twitter: @BrandisFriedman
---
Sign up for our morning newsletter to get all of our stories delivered to your mailbox each weekday.
---
Related 'Chicago Tonight' stories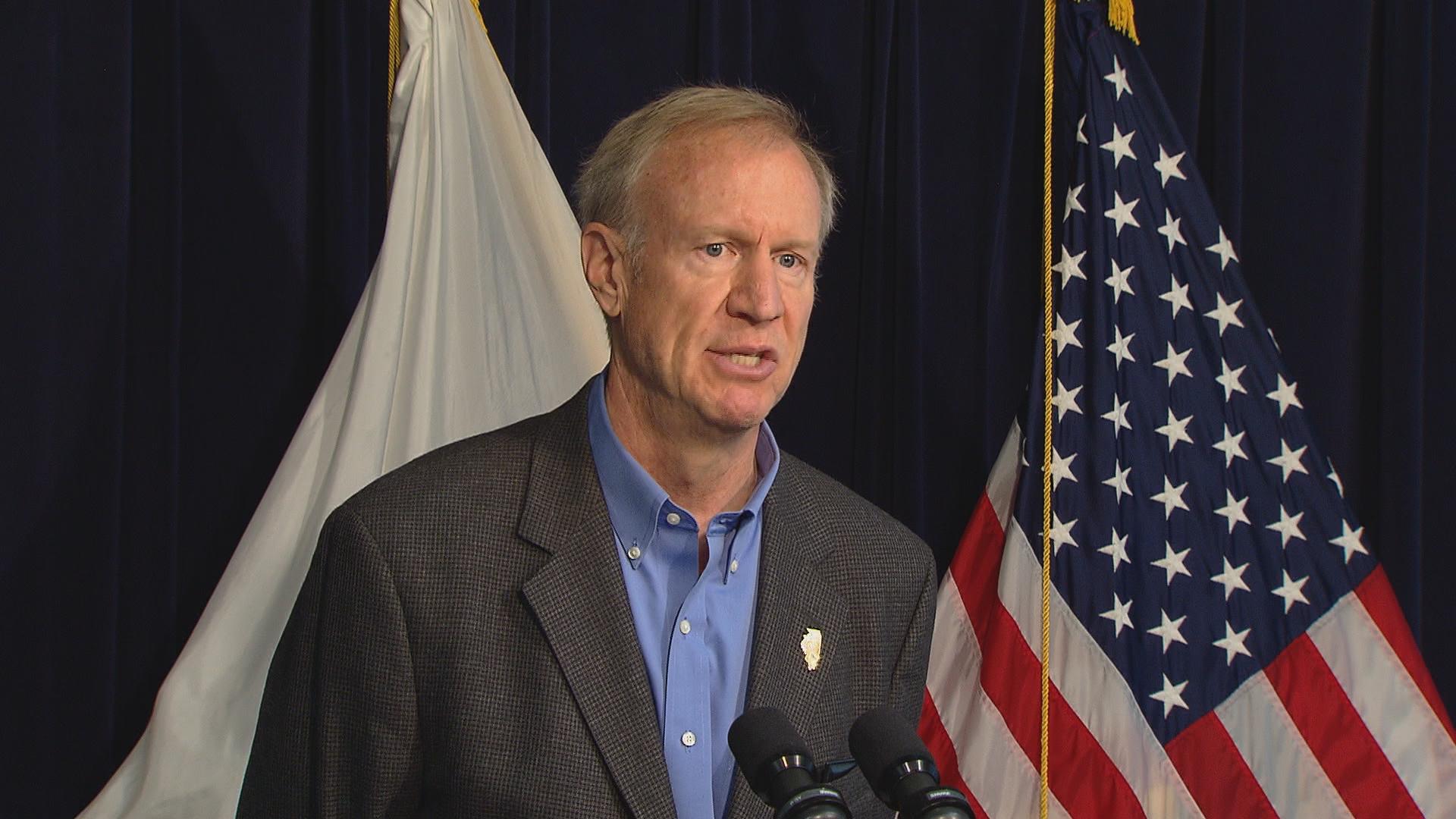 New Commission Forms to Solve Old Problem: Education Funding
July 12: It's not the first education funding reform committee in Illinois, but the governor says he's hoping this one will be the one to get the job done.
---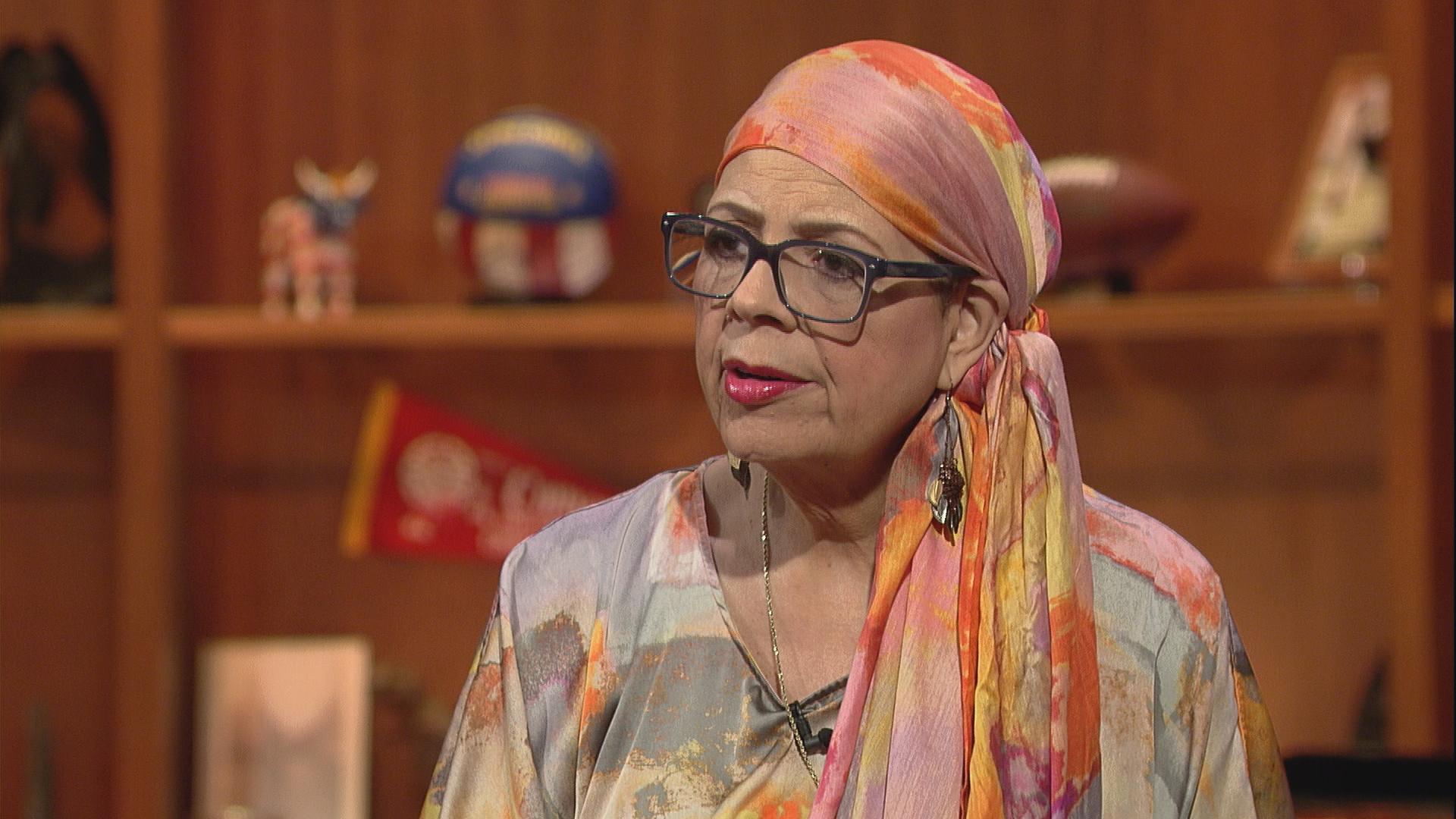 Karen Lewis Shares Her Take on CPS Financial Crisis
June 29: Chicago Teachers Union president Karen Lewis talks about what may be happening in Springfield to help CPS and what it could mean for contract negotiations.
---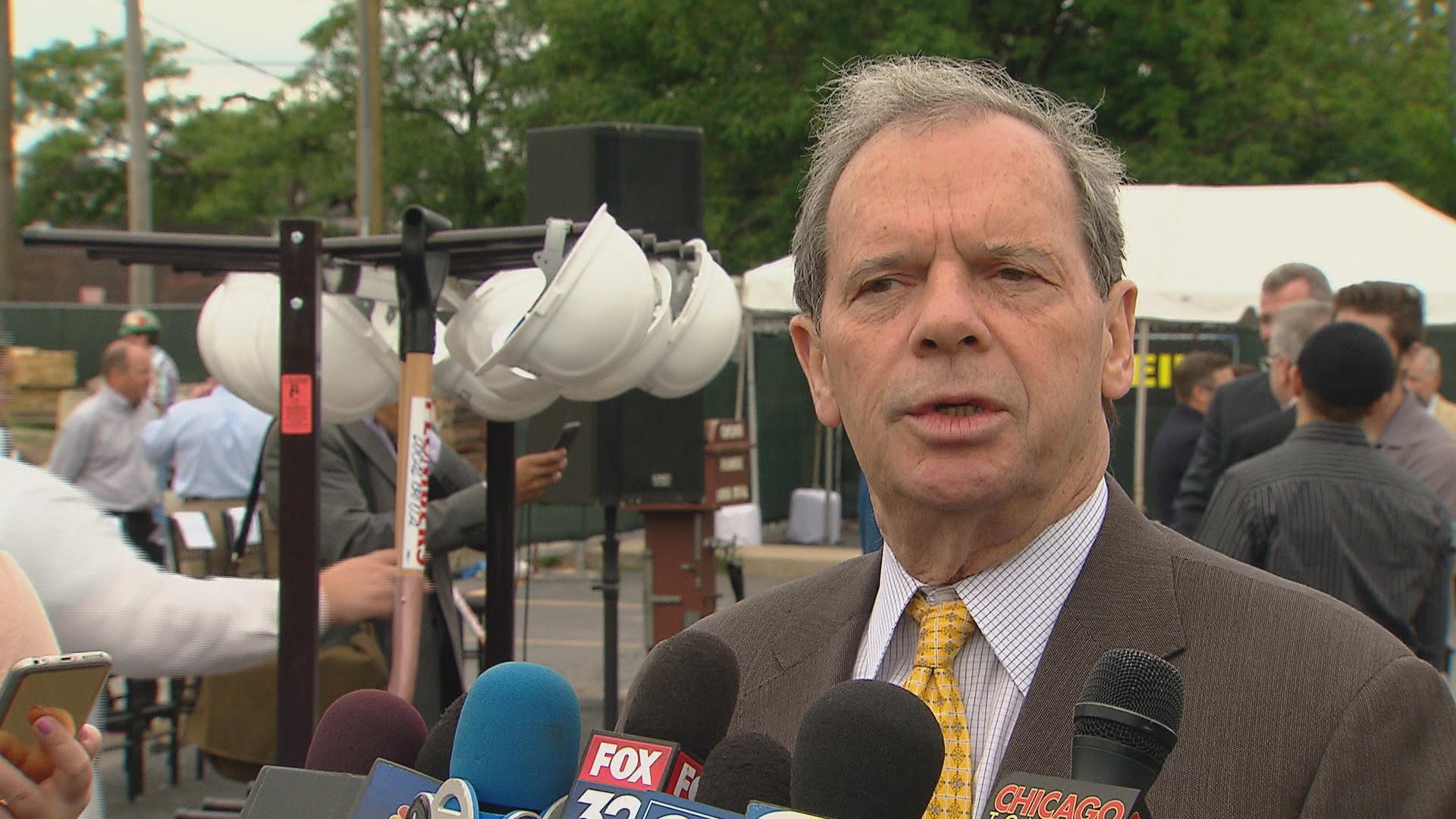 Rauner, Madigan, Cullerton Spar on CPS Funding
June 28: The governor and legislative leaders meet on the eve of Wednesday's special session. Was anything resolved on a budget and how much money Chicago Public Schools will receive?
---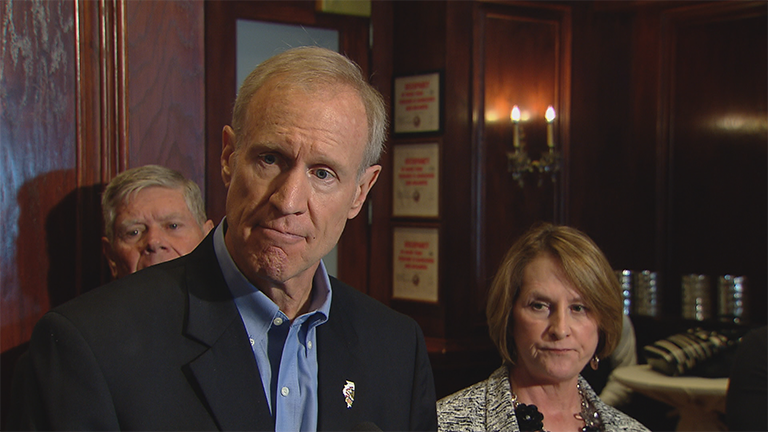 How Would CPS Bankruptcy Work?
June 28: Gov. Bruce Rauner doubles down on his calls for Chicago Public Schools to declare bankruptcy. But how would it work, and could it actually make CPS finances worse?
---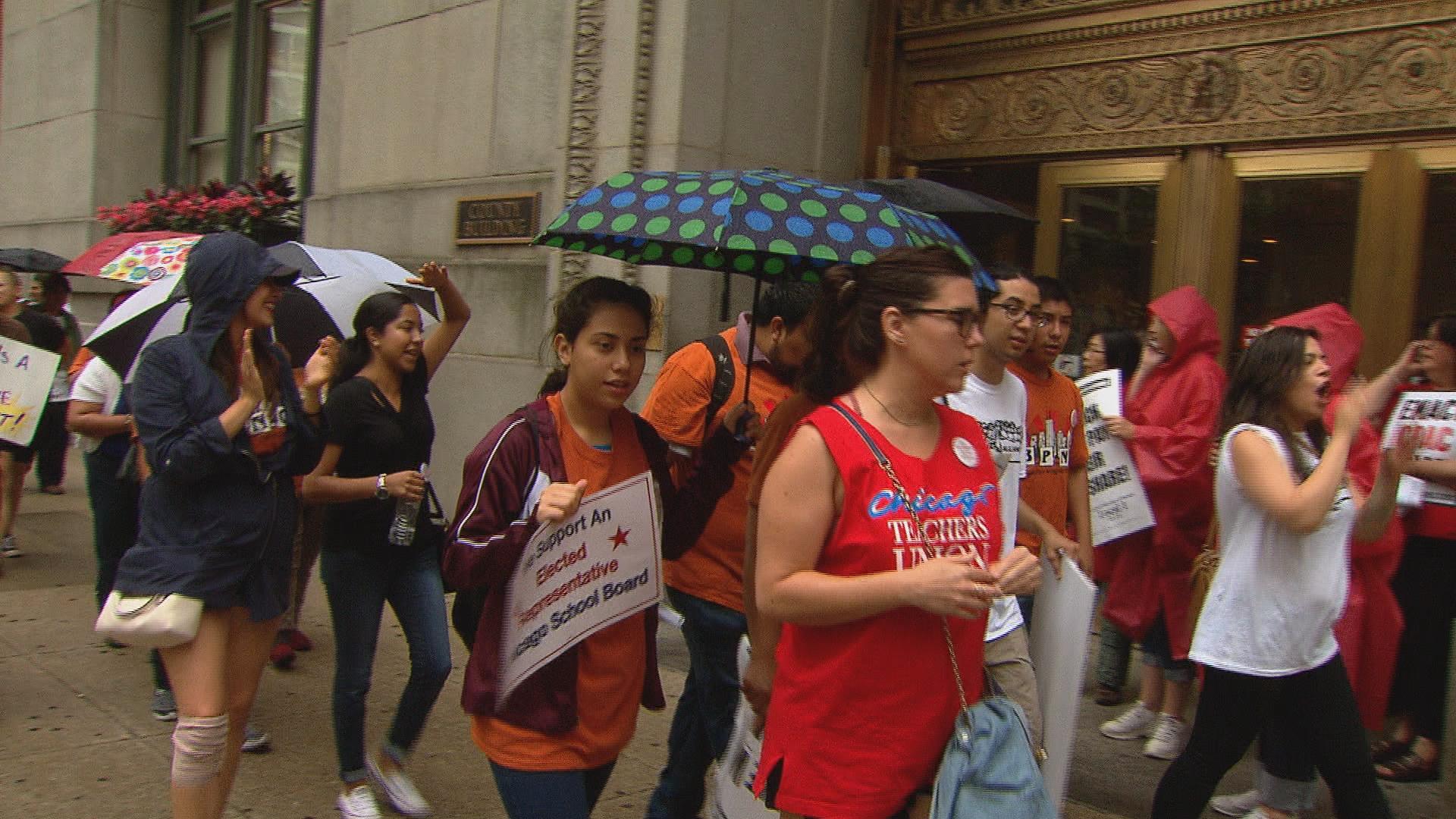 CTU, CPS Spar Over Funding, Labor Practice Charge
June 22: The dreary weather Wednesday morning didn't keep scores of Chicago Teachers Union members from taking to the streets and calling on the city and the school district to enact measures to stabilize the district's funding.
---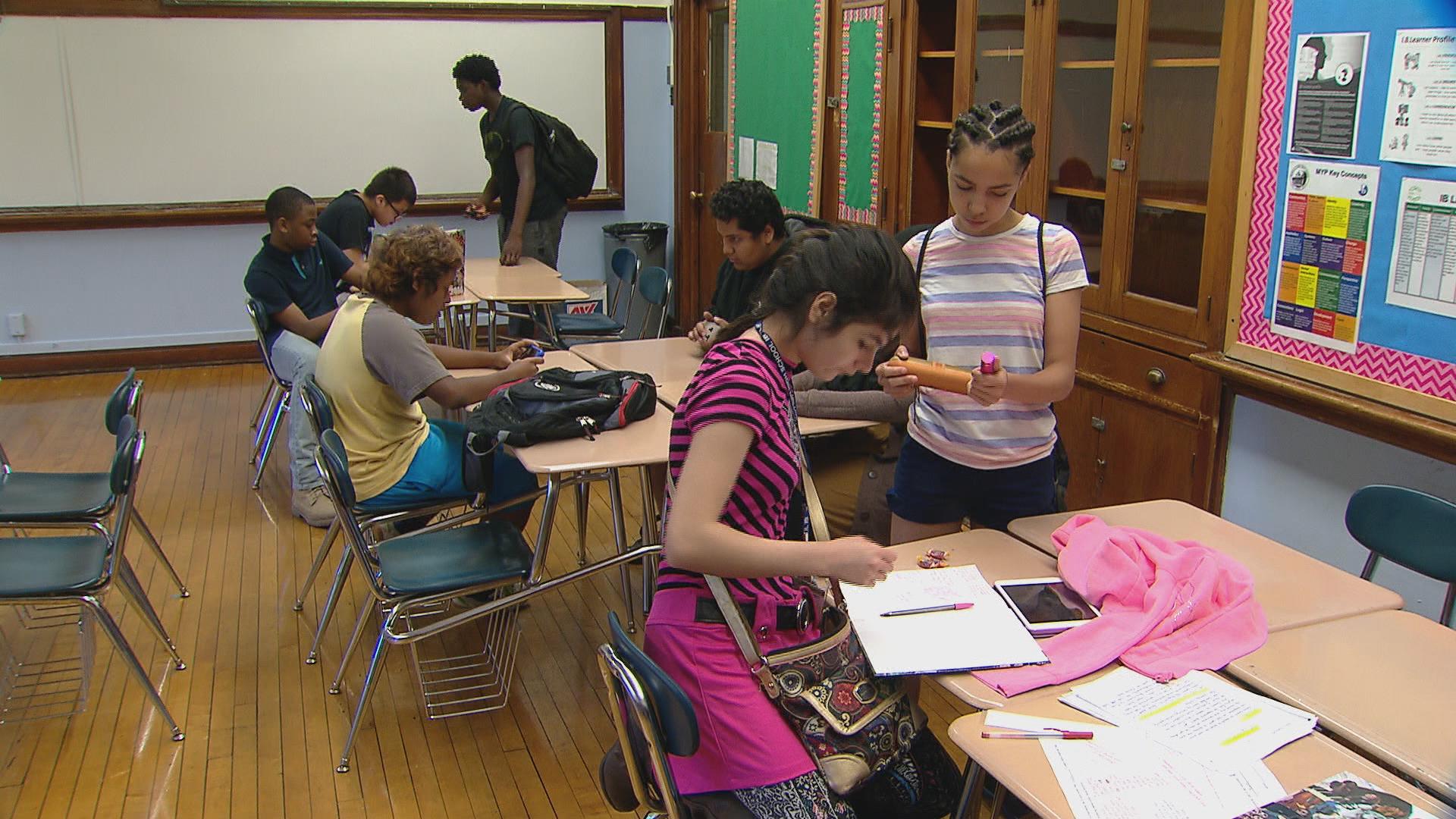 CPS School Year Ends Under Clouds of Financial Crisis
June 21: The first full day of summer also marks the last day of the school year for Chicago Public School students. How stormy will their summers be as the district tries to weather its financial crisis?
---
Chicago Teachers Union Wades Into Funding Debate
June 2:  The day after Chicago Public Schools CEO Forrest Claypool warned that schools may not open in September, the Chicago Teachers Union weighed in, calling Claypool's leadership a failure. We hear arguments from both sides.
---