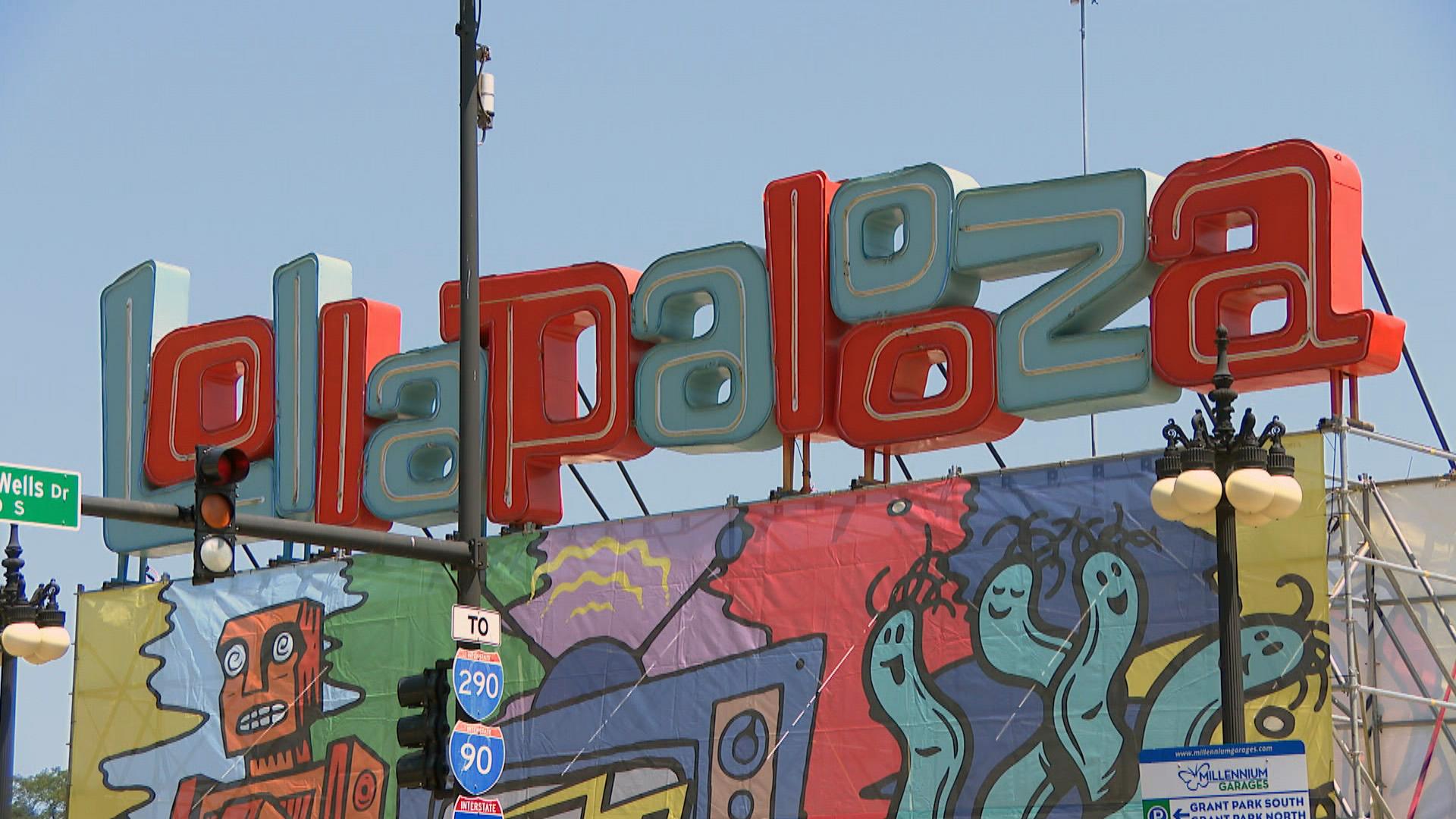 Lollapalooza will return to Chicago at full capacity from July 29 to Aug. 1, 2021. (WTTW News)
As Lollapalooza gets underway Thursday, event organizers announced the launch of a fund that will support arts education over the next five years for more than 100,000 students within Chicago Public Schools.
The music fest organizers are donating $2.2 million to CPS to create the Lollapalooza Arts Education Fund, a new partnership with Ingenuity that will help pay for arts programs in CPS schools for students who currently have the least access to such instruction.
"For far too long, our children in low-income communities and communities of color have suffered from a chronic lack of creative spaces in their schools," Mayor Lori Lightfoot said in a statement. "This investment and partnership with the Lollapalooza Arts Education Fund will significantly help to address this issue and enrich the lives of more than 100,000 students by giving them the resources they need to thrive academically and artistically."
The funding, which will be distributed between 2021 and 2026, will help close the gap in arts education for CPS students, organizers said, by paying for things like musical instruments and supplies, or covering the cost of teacher residencies, field trips and performances.
Ingenuity, the district's arts advocacy group, already rates CPS schools each year on their ability to meet arts access and quality benchmarks. That scale will be used to determine which schools can be best served through the new education fund.
According to Ingenuity, there are 220 schools with 105,000 students that meet the criteria to receive additional dollars through the Lollapalooza Arts Education Fund.
"Art and music education helps students unlock their creative potential and our goal is to ensure every CPS student has access to rich arts programming," interim CPS CEO Jose Torres said in a statement. "I'd like to thank the Lollapalooza Arts Education Fund for their continued partnership. This generous donation will benefit thousands of CPS students beginning this school year when we will welcome them back to the classroom five days a week Monday, August 30."
Contact Matt Masterson: @ByMattMasterson | [email protected] | (773) 509-5431
---