The video cannot be displayed.
Gov. Bruce Rauner met with top legislative leaders on Tuesday, including House Speaker Michael Madigan and Senate President John Cullerton. This in advance of a special session Wednesday, in which lawmakers are expected to take up a stopgap budget and funding for education, including Chicago Public Schools.
That last item is where the dispute lies – how much money Chicago Public Schools should get from the state to solve its $1 billion deficit. The governor maintained again Tuesday that CPS should receive the same amount of dollar funding as last year; that any more would be a bailout.
"We must not bail out a broken system that refuses to change the way it does business," Rauner said in a statement. "Forcing Illinois to raise its income tax to bail out CPS is fundamentally unfair to our school children, parents, homeowners, and small business owners across the state."
Instead, Rauner says the problems could be better solved by exerting more local control on collective bargaining issues with the Chicago Teachers Union. He also says CPS should apply Cullerton's model for pension reform, giving teachers a choice between higher pensionable salaries or higher yearly cost of living adjustments. Finally, the governor says CPS should consider declaring bankruptcy.
But Cullerton has unveiled a plan that would provide $860 million more for education. Chicago Public Schools would see around $400 million more than last year, including $110 million to help pay its teacher pensions. Cullerton says his caucus will not go along with Rauner's proposal because he believes CPS has been treated like the runt of the litter when it comes to education funding.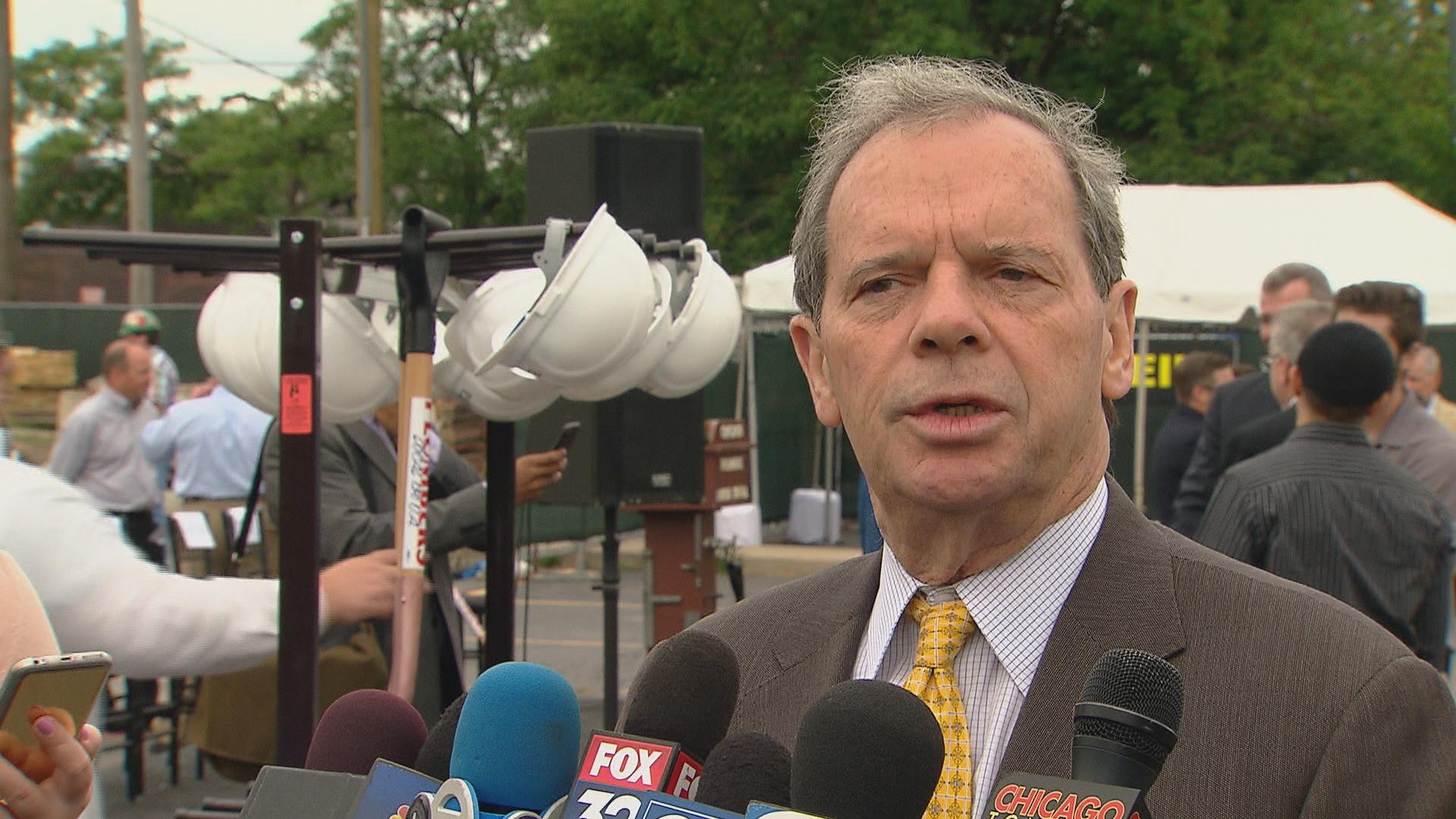 Senate President John Cullerton speaks to reporters on Tuesday.
"The governor doesn't acknowledge that the rest of the state's getting $4 billion, and he wants Chicago to get zero for its pensions," Cullerton said. "If we were to provide full pension parity, we'd cut a check for $675 million to CPS. Instead of that, we're asking for $110 million, and (Rauner) says that even that's too much."
Meanwhile, a suburban Republican senator says he believes CPS has caused its own problems.
"Ever since Chicago pulled their teachers out of the state pension system, they've been given a special block grant to help make that up," said State Sen. Matt Murphy (R-Palatine). "They used their pensions as a credit card, and now they want the rest of the state to pay the bill, and it's not right."
Madigan also said he would support higher education funding levels that would give CPS about $400 million more from the state.
"We really don't need him pitting Chicago against the rest of the state," Madigan said. "Our bill provides more money for every district in the state. The money is distributed on an equity basis, and we really hope the governor would cooperate and move toward compromise."
What's not known is whether or not these funding plans have the votes. They need a supermajority because it is a special legislative session and the rules are tougher. Madigan is so far not been able to marshal a supermajority on big votes.
It's also unclear whether Democrats will tie a stopgap budget to their education funding bills, which could curtail anything from happening.
Tuesday morning, Rauner and Republicans unveiled their stopgap proposal which they say is the product of bipartisan agreement. It is a $50 billion proposal that would include $1 billion for higher education, fund MAP grants for low-income college students, and provide capital funding.
All parties say that the best bet for success Wednesday is on a bill to fund transportation and road projects. 
Follow Paris Schutz on Twitter: @paschutz.
---
Sign up for our morning newsletter to get all of our stories delivered to your mailbox each weekday.
---
Related stories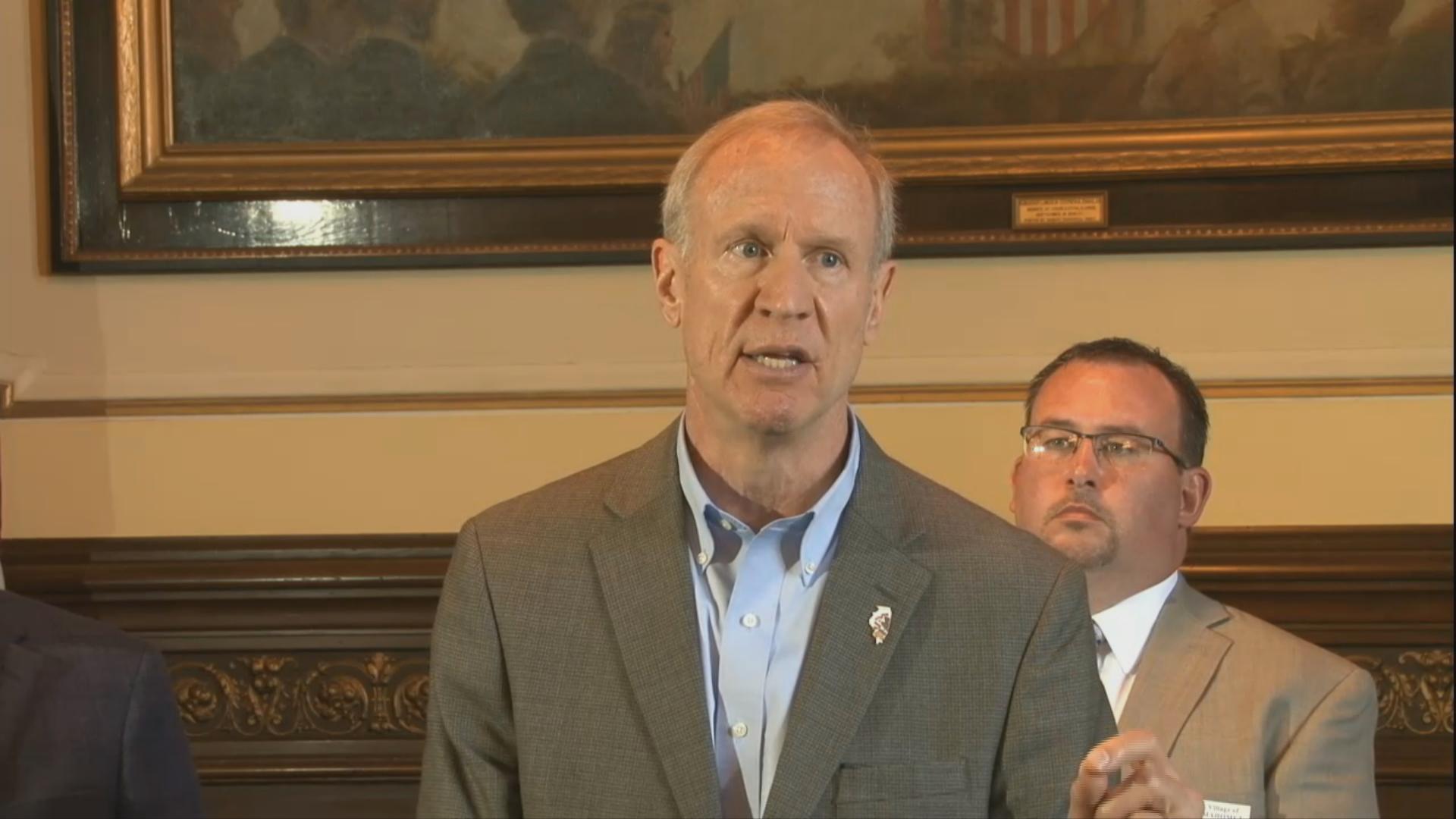 Will Special Session Yield Stopgap Budget, Education Deal?
June 27: The state of Illinois is a mere days away from passing the one-year mark without a state budget in place. Could there be a deal reached during a special session scheduled for Wednesday?
---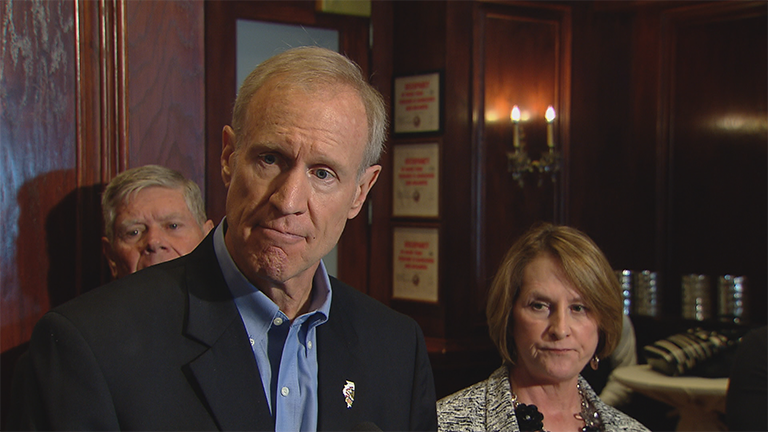 How Would CPS Bankruptcy Work?
June 28: Gov. Bruce Rauner doubles down on his calls for Chicago Public Schools to declare bankruptcy. But how would it work, and could it actually make CPS finances worse?
---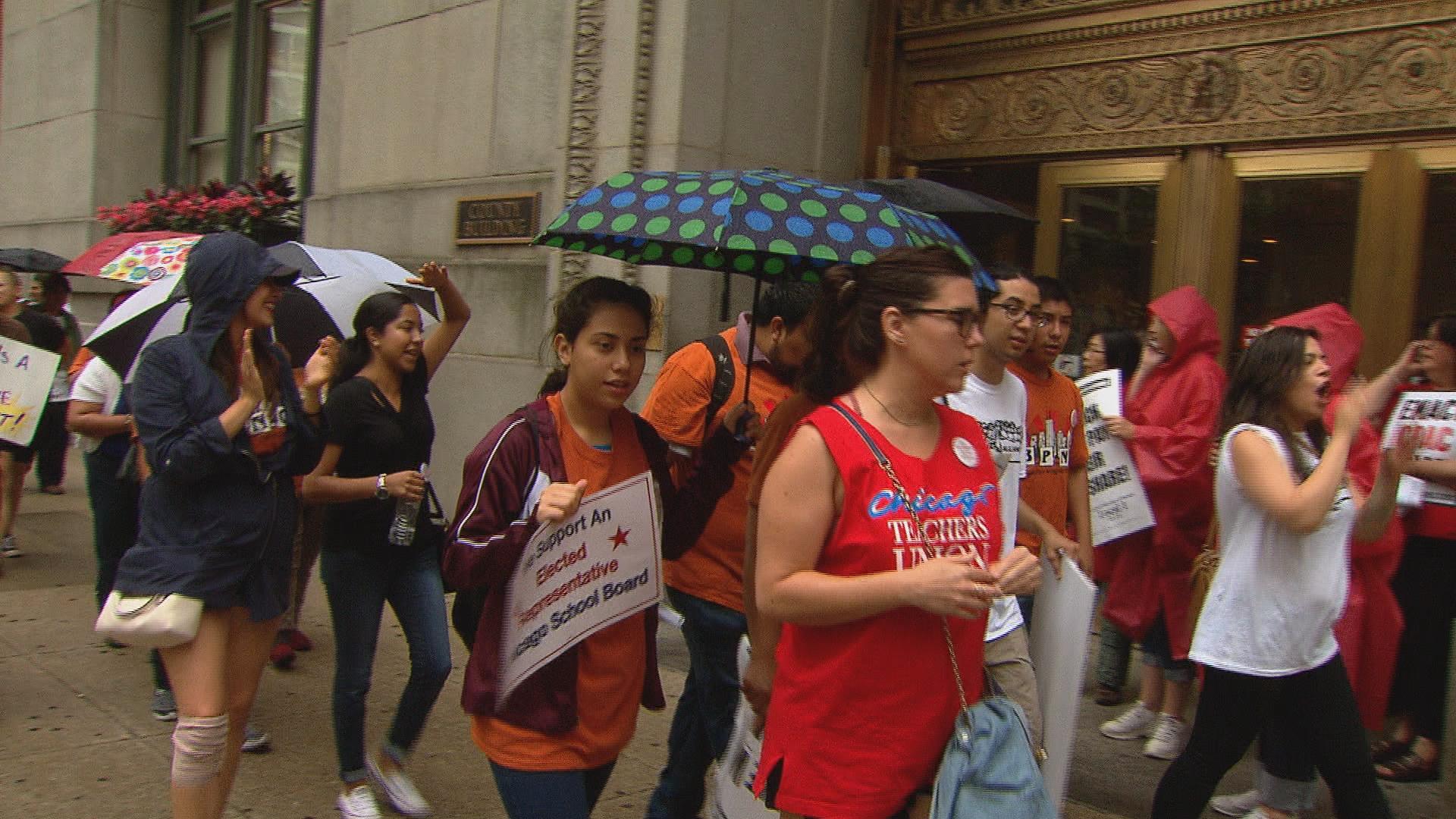 CTU, CPS Spar Over Funding, Labor Practice Charge
June 22: The dreary weather Wednesday morning didn't keep scores of Chicago Teachers Union members from taking to the streets and calling on the city and the school district to enact measures to stabilize the district's funding.
---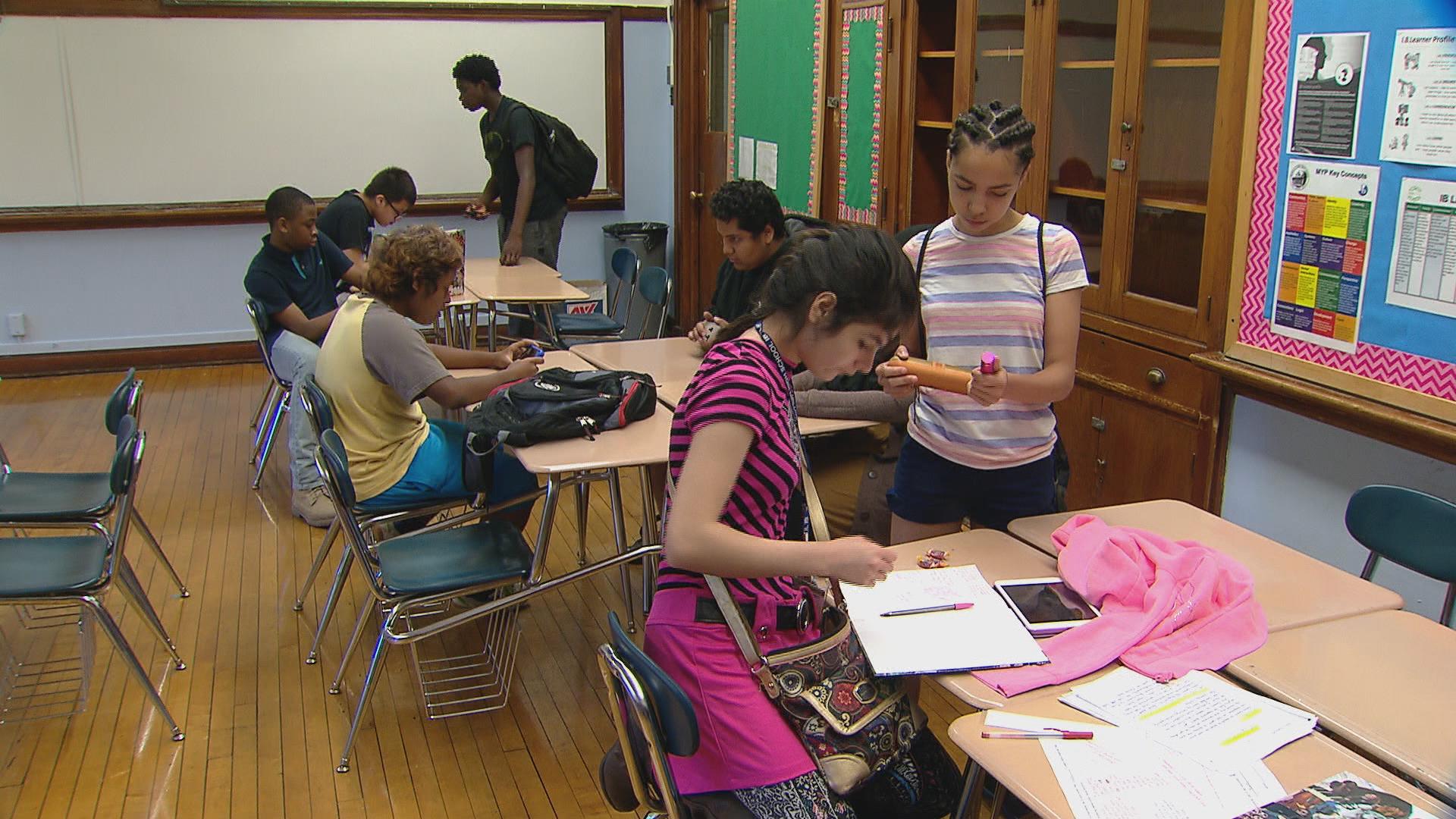 CPS School Year Ends Under Clouds of Financial Crisis
June 21: The first full day of summer also marks the last day of the school year for Chicago Public School students. How stormy will their summers be as the district tries to weather its financial crisis?
---
Gov. Rauner: Bankruptcy for CPS Might Be 'Best Option'
June 20: Gov. Bruce Rauner renews talk of possible bankruptcy for Chicago Public Schools. How would it work? That and more in a rare one-on-one interview with the governor.
---