The video cannot be displayed.
The day after Chicago Public Schools CEO Forrest Claypool warned schools may not open in September, the Chicago Teachers Union weighed in, calling Claypool's leadership a failure.
Meanwhile, many players – from the state to the district to the teachers union – are pointing fingers of blame in different directions.
CTU Vice President Jesse Sharkey actually commended the General Assembly for trying to hold back what he called a "crazed" governor, but he had harsh words for Claypool, calling it an admission of failure when Claypool suggested that schools around the state might not open in September if a budget doesn't pass in Springfield.
This is after the union had been fairly quiet over the last few weeks as this fight played out in Springfield, and as a handful of principals were getting school budgets that predicted 20 to 30 percent cuts.
But Thursday, Sharkey and CTU President Karen Lewis spoke up forcefully, Sharkey saying the city needs to show that it, too, has some skin in the game in order for any Springfield legislation to work.
"To ask legislators to make spending, in which there's no money to spend, puts them in an extremely difficult situation," said Sharkey. "And the mayor's exacerbated that because he's saying, 'Look at Springfield, make spending – which will be unbalanced.' And yet, the mayor then wouldn't say that he would guarantee that if they make that spending that it will solve the problem. He's saying, 'Well you'll make the spending and I still can't guarantee there won't be cuts.'
"That's why we're saying the city has to do its part. So there's two things that need to happen here: The city needs to commit to not making cuts, and to doing funding for schools on the city side; and the second thing is, with that secured, that will help us get what we need out of Springfield."
Meanwhile, Lewis made the case that the city and the district have other ways of saving money without cutting staff. Lewis suggested she'd like to see even a "flat contract," one with no net increases in benefits. But she stopped short of agreeing to an eventual phase-out of the 7-percent pension pick-up.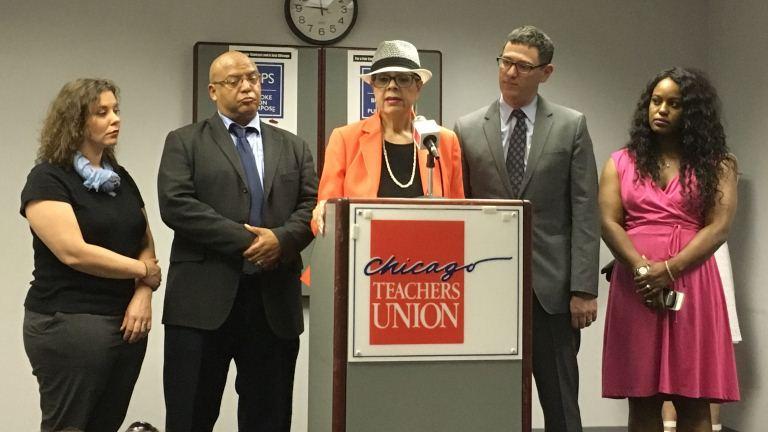 "There are other ways to deal with this," Lewis said. "Cut the school day, cut the school year, then stop making it so hard to do our work. We still want our steps and lanes, and we could live maybe without a two or three percent raise. How about that? But the thing is, people have not understood: rents are going up, food is going up, gasoline is going up, everything's going up. Taxes are going to go up. I'm tired of people acting like we're not taxpayers. We are taxpayers, too."
On Thursday, the CTU announced it would have yet another rally on June 22, a couple of days after the last day of the school year, to call on the city to pass part of or the entire recovery plan that the union proposed early last month.
CTU's revenue ideas include redirecting TIF funds back to the schools and instituting a millionaire's tax, but Claypool says those are all Springfield ideas.
Though Claypool has said that schools across the state – mostly those that serve largely low-income populations – wouldn't open without a budget, he's hopeful that the General Assembly and the governor will come to an agreement.
But Thursday, he was surprised to see the CTU pointing the finger at the city of Chicago and Mayor Rahm Emanuel, when he believes it is the state that needs to act here.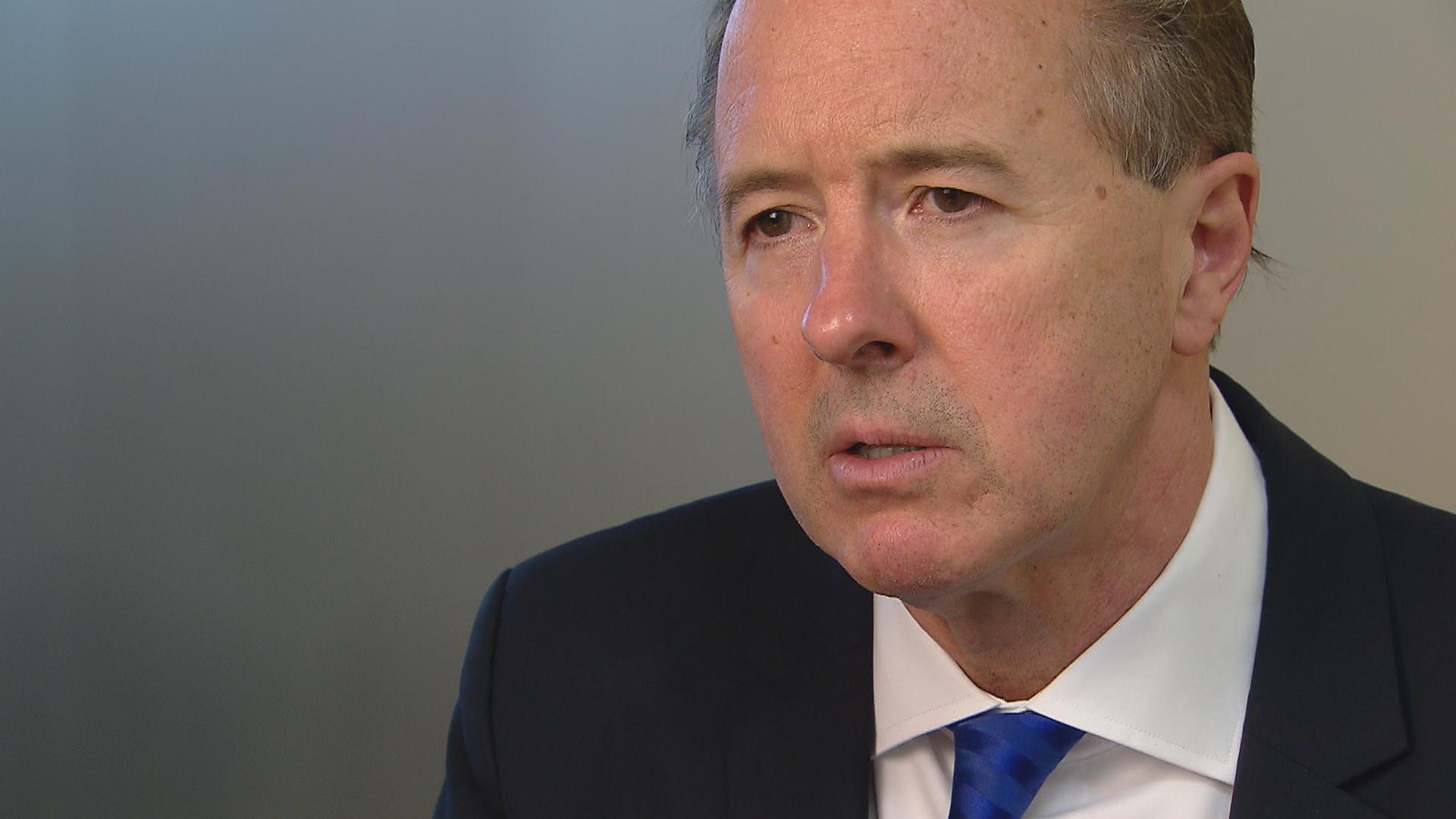 "I'm shocked that the Chicago Teachers Union is surrendering to Governor Rauner and letting him off the hook for short-changing our kids," Claypool said. "We're going to continue to fight. I don't think it's right that our kids get 69 cents for every dollar that the rest of the state receives on average. I don't think it's right that low-income kids statewide get short-changed in a broken education-funding system.
"I have to believe that education is too important to be perpetually caught up in the dysfunction of Springfield. And I have to believe that after the House and the Senate have advanced significant education-funding reform, that the governor can't ignore that."
Also on Thursday, Claypool received a letter from the state Secretary of Education, Beth Purvis, asking him if he'd support the Republican-led funding bill under which no district loses money in 2017.
The governor's office says that bill also keeps CPS funded at the same level as this current fiscal year, including block grants and after-school programming.
But the letter tells Claypool that if he doesn't support that funding then, "you need to be honest and tell the people of Illinois that you are holding up school funding for the entire state so that Chicago will receive hundreds of millions more than it did last year – despite declining enrollment in Chicago Public Schools and a state in deep fiscal crisis."
Claypool argues that is it the governor holding up funding by supporting the current system that he says disproportionately funds education.
Follow Brandis Friedman on Twitter: @BrandisFriedman
---
Sign up for our morning newsletter to get all of our stories delivered to your mailbox each weekday.
---
Related 'Chicago Tonight' stories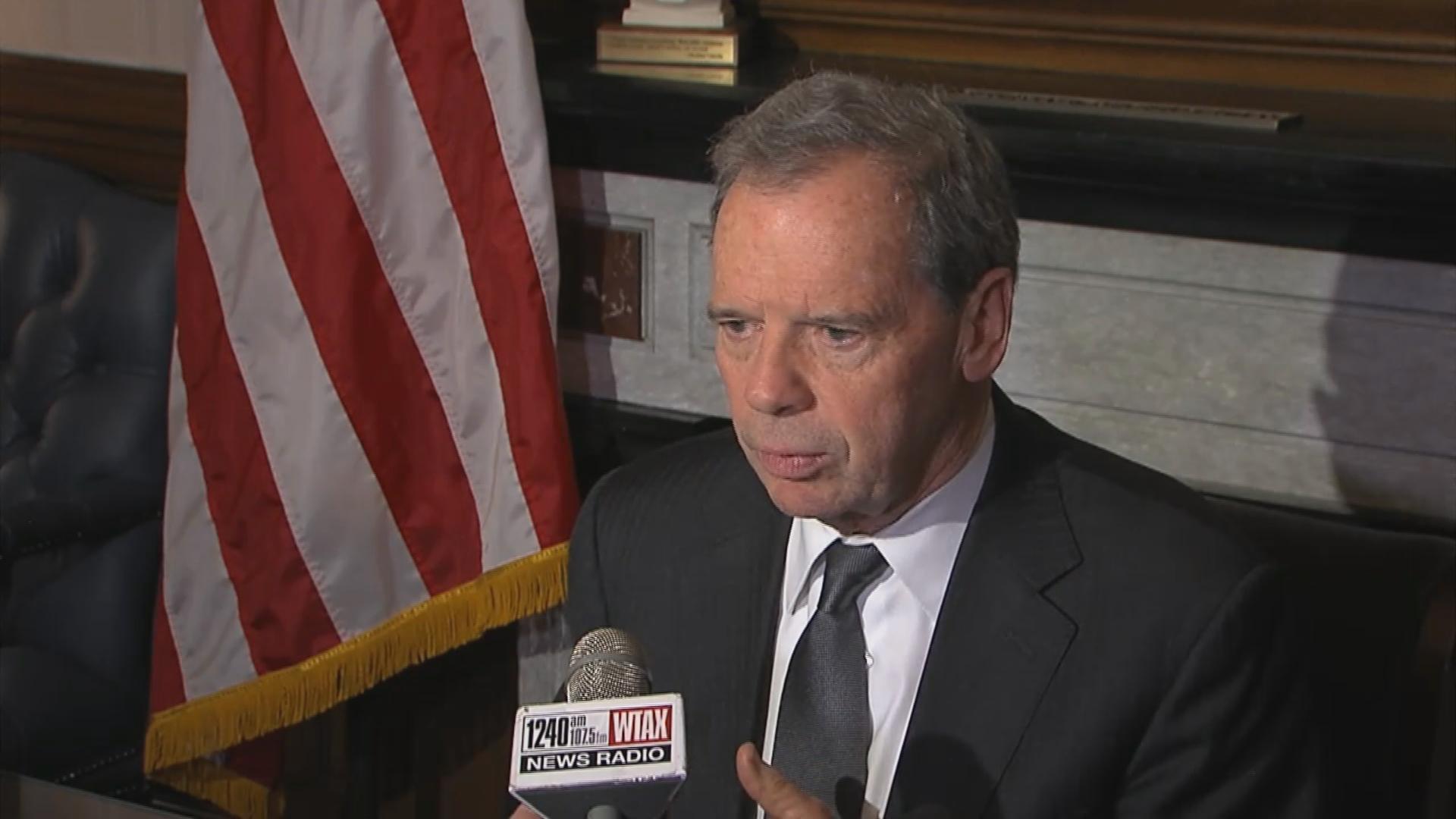 Despite Failure, Cullerton Optimistic About Temporary Budget Deal
June 1: Republican Gov. Bruce Rauner blasts Democrats for failing to pass a budget before the end of the spring legislative session. Where does Illinois go from here?
---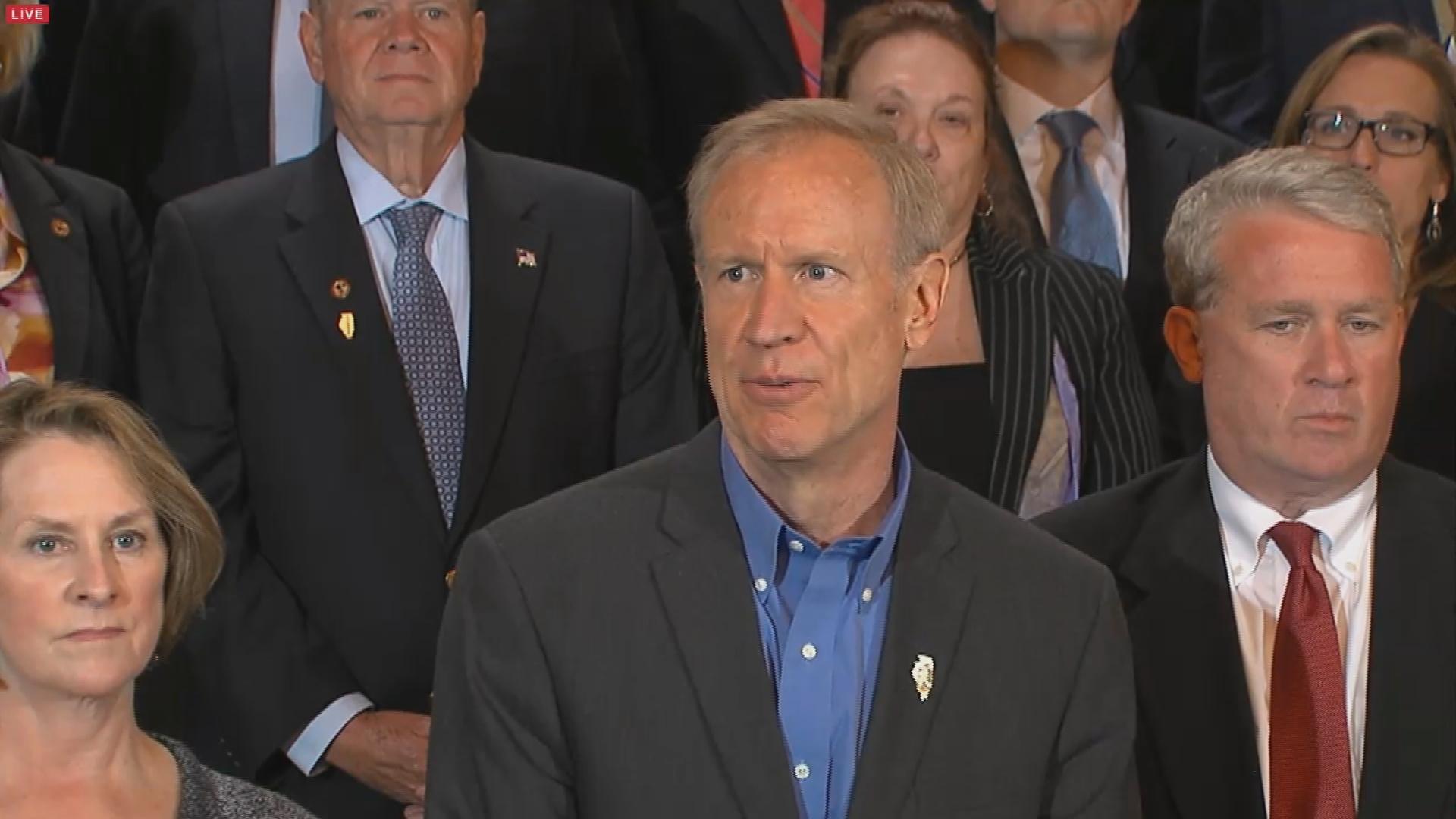 Despite Rauner's Last-Ditch Stopgap Proposal, No Budget
May 31: It's the final day of the spring session for the Illinois General Assembly in Springfield, and despite maneuvering on all sides to float a solution, the state still does not have a budget. But that doesn't mean it's over.
---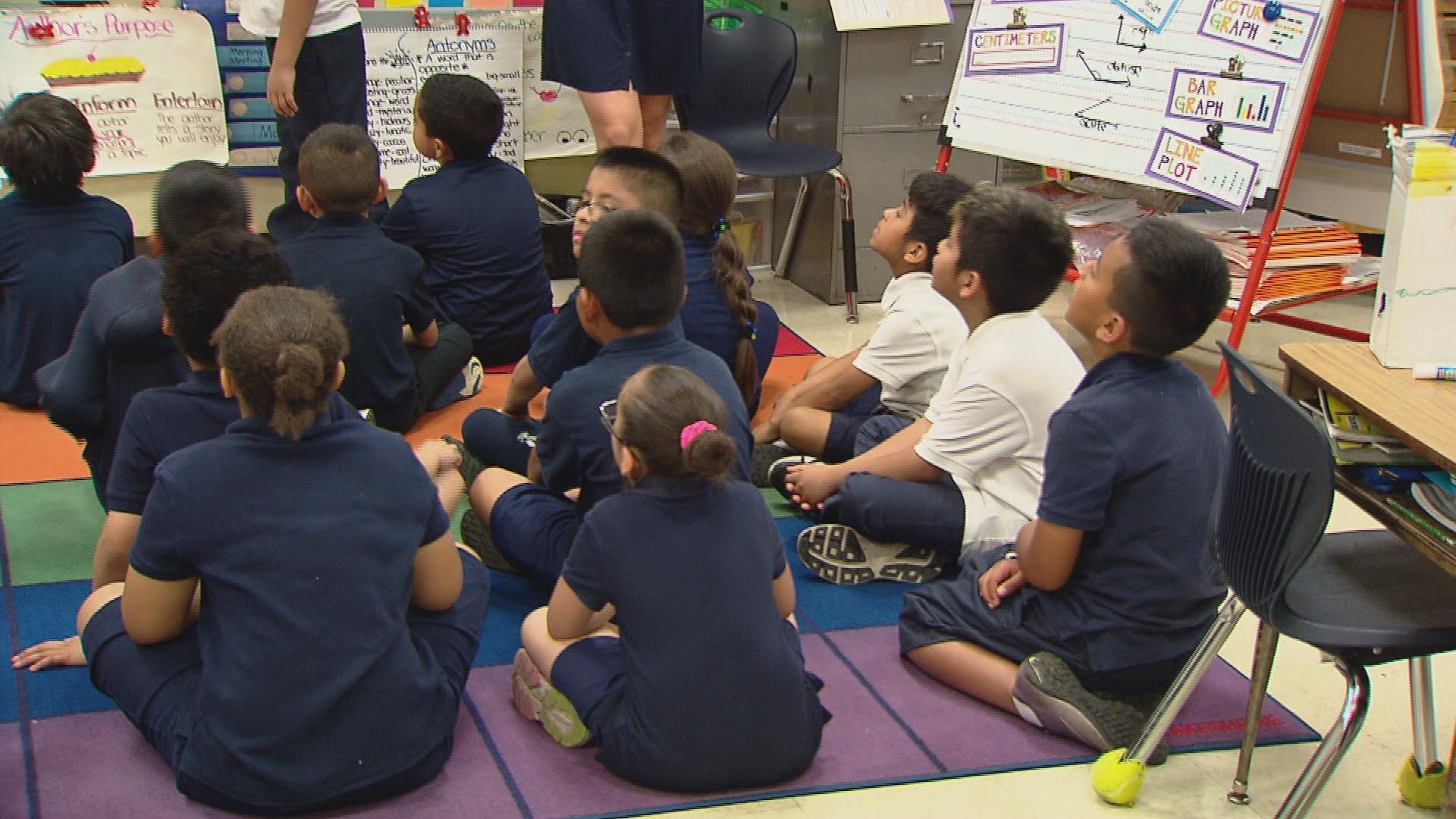 CPS Preps for Last-Minute Funding Pitch
May 25: As parents rally for education funding outside of CPS headquarters, district officials prepare for an even bigger rally in Springfield.
---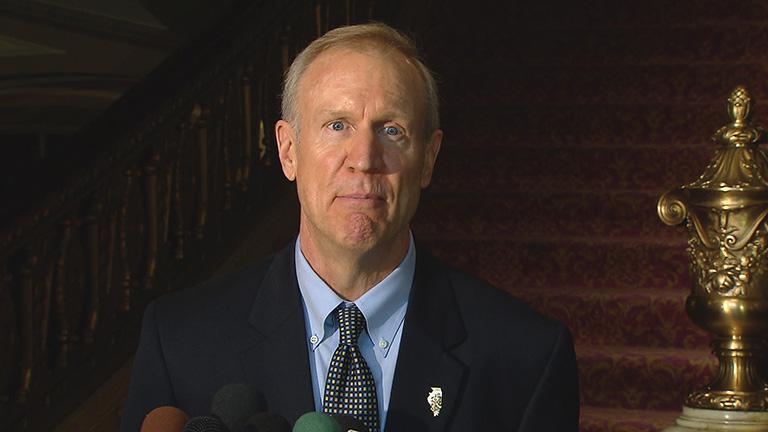 CPS Braces for Cuts as Education Funding Reform Stalls
May 19: Chicago Public Schools is bracing to implement devastating budget cuts of as much as 25 percent, blaming what they say is a state school-funding formula that shortchanges Chicago children. So, is there any prospect of movement on the issue in Springfield?
---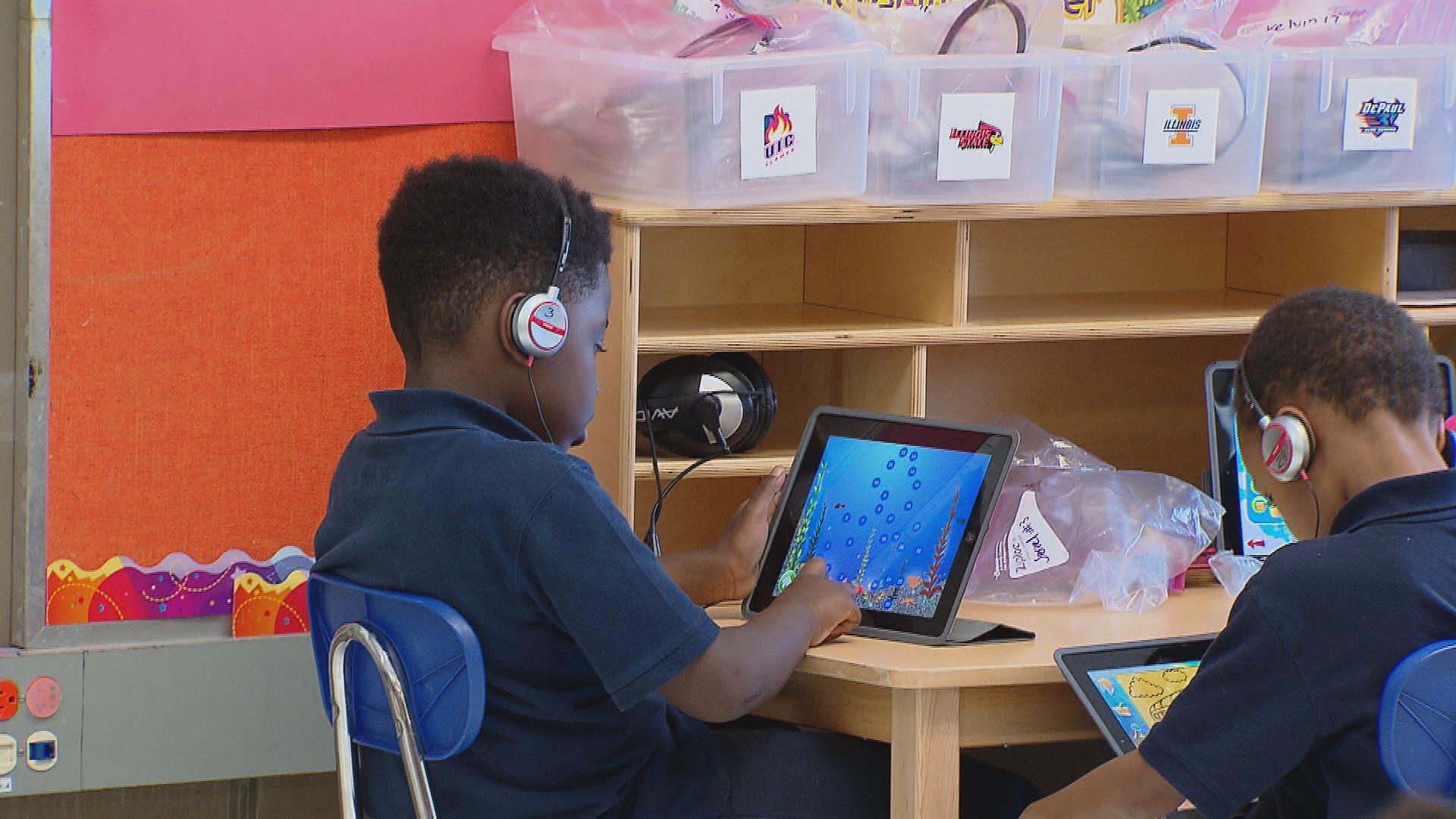 Sample of CPS Principals See How Deep CPS Budget Will be Cut
May 18: As Chicago Public Schools brace for additional budget cuts, some principals find out exactly how much the current financial climate could impact their budgets for the next school year.
---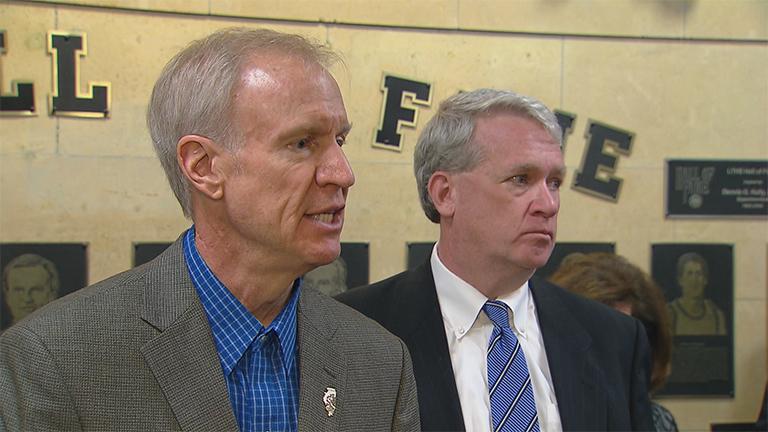 Push for Education Funding Reform as Budget Impasse Nears 1-Year Mark
May 9: A vote this week in the Illinois Senate could determine whether poorer school districts like Chicago Public Schools get more state money. But top Republicans say it's a nonstarter because more affluent suburban school districts would lose money as a result.
---