Chicago Public Schools officials have their eyes on Springfield.
At its board meeting Wednesday, the district stepped up its push to get community members and school leaders involved in lobbying lawmakers to provide more money to Chicago schools.
To make their case to lawmakers, CEO Forrest Claypool, Chief Education Officer Janice Jackson and anyone else who's concerned will hop on buses Thursday morning and head to Springfield for a day of action, including a rally for fair education funding.
For a while now, CPS has made the case that if the district has 20 percent of the state's enrollment, it should receive 20 percent of the state's funding.
Most recently, the district has allowed principals to start making the case, getting help from students who produced a video at Amundsen High School. Students at Lindblom High School made a funding video earlier this year as well.
---
Adequate school funding came up again and again during Wednesday's board meeting from both members of the public and the board.
"With one voice, these issues across the state will express the outrage that we feel toward the funding system that so blatantly discriminates against poor and minority children throughout the state of Illinois," Claypool said. "Illinois has the most regressive funding formula in the country, and it forces districts like Chicago to the breaking point. It says to our students … that their futures don't matter as much as children in the rest of the state."
Last week, CPS told 15 principals how much money each of their schools would lose if the district had to create a budget without additional funding from Springfield, because the district can't borrow any more money.
But other schools are calculating what their budget cuts might be, based on the predicted 39-percent decrease in the student-based budget rate.  
We spoke with Dave Belanger, the principal of Hanson Park Elementary in Belmont-Cragin (a school at 145 percent capacity), about what even a 20 percent cut might mean.
"For Hanson Park, that would equate approximately to at least 10 staff members and teachers, and probably another six to eight support staff," said Dave Belanger. "If that budget decrease goes closer to 39 percent, as I've seen reported in the media, that could be close to 20 teachers, which would significantly change the teacher force here."
Belanger says these predicted cuts could add up to $2.4 million out of his $14 million budget.
He hopes he doesn't get to the point of having to look at his teachers' certifications and years of experience to decide who stays and who goes.
---
Sign up for our morning newsletter to get all of our stories delivered to your mailbox each weekday.
---
Related Stories from "Chicago Tonight"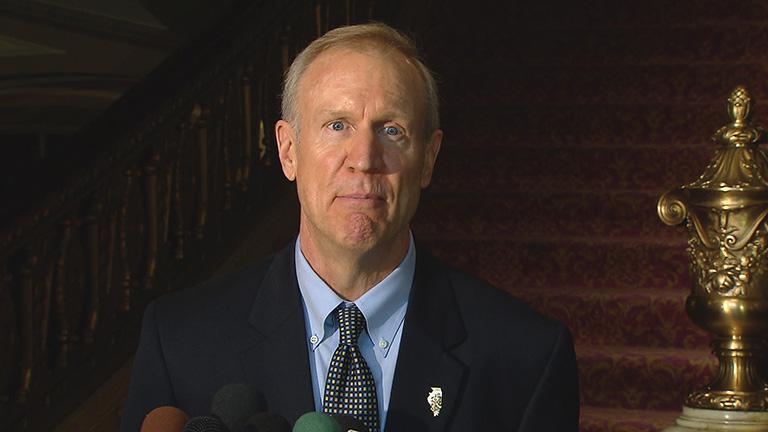 CPS Braces for Cuts as Education Funding Reform Stalls
May 19: Chicago Public Schools is bracing to implement devastating budget cuts of as much as 25 percent, blaming what they say is a state school-funding formula that shortchanges Chicago children. So, is there any prospect of movement on the issue in Springfield?
---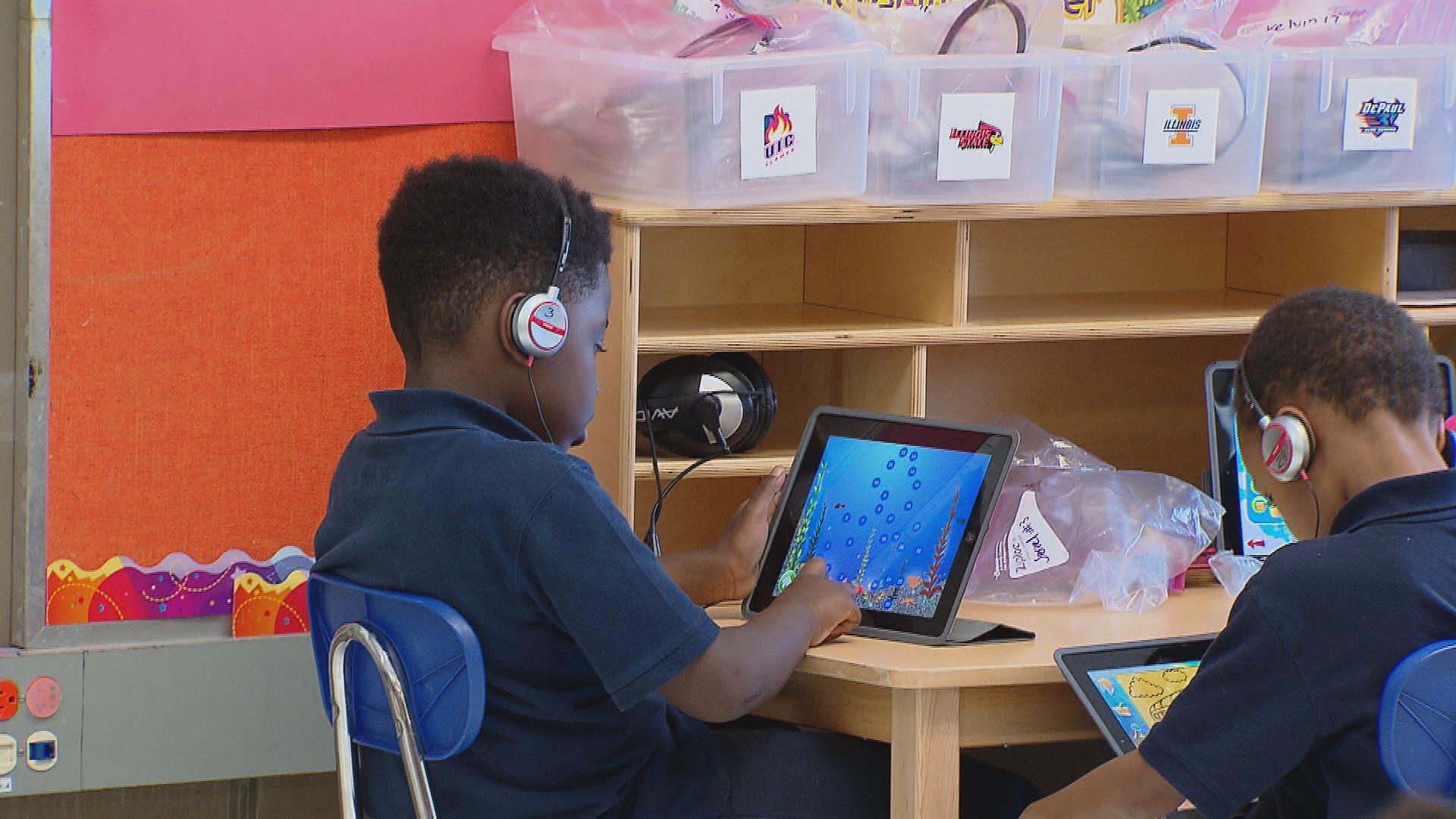 Sample of CPS Principals See How Deep CPS Budget Will be Cut
May 18: As Chicago Public Schools brace for additional budget cuts, some principals find out exactly how much the current financial climate could impact their budgets for the next school year.
---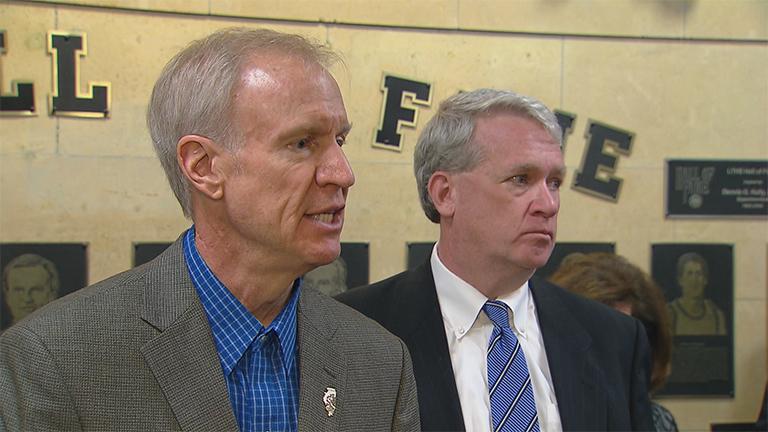 Push for Education Funding Reform as Budget Impasse Nears 1-Year Mark
May 9: A vote this week in the Illinois Senate could determine whether poorer school districts like Chicago Public Schools get more state money. But top Republicans say it's a nonstarter because more affluent suburban school districts would lose money as a result.
---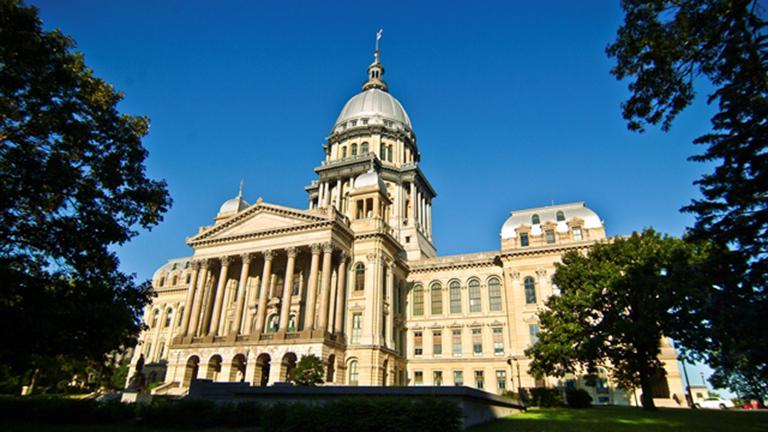 Grand Budget Bargain Progress in Springfield
May 3: We have the latest on action from Springfield, including whether or not a secret budget working group has a grand bargain in the works to finally break the budget stalemate.
---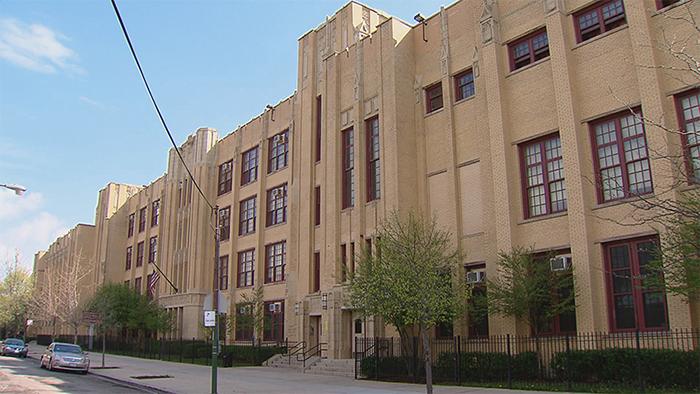 How Chicago's School Choice System Hurts Some Neighborhood Schools
April 21: Some neighborhood high schools in poorer areas of Chicago are struggling to survive. We look at how the city's school-choice system is playing a role.
---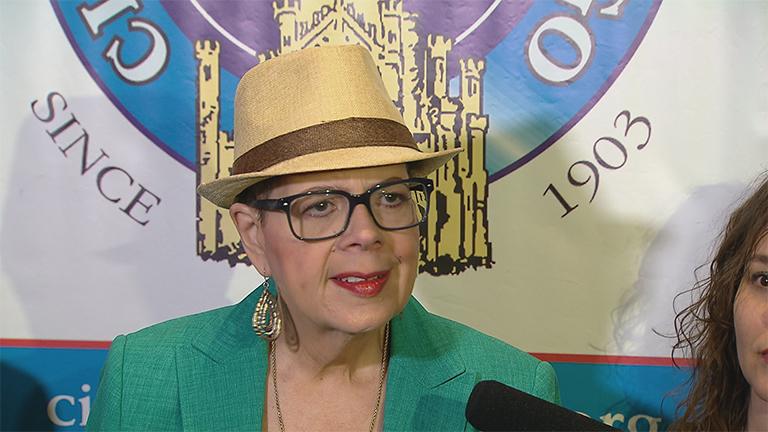 Karen Lewis: Rauner Holding Schoolchildren 'Hostage'
April 20: As the head of the Chicago Teachers Union warns of a strike, the district makes one last pitch to reach a contract agreement.
---