The video cannot be displayed.
Some Chicago Public Schools principals on Wednesday said all options are on the table when it comes to figuring out how to manage their schools under significant budget reductions.
On Tuesday, a sample amount of the district's school leaders got a look at just how much their budgets will be slashed in the current budget atmosphere.
The district says the move was an effort to involve principals and get their feedback on how they can make the cuts necessary to fill the district's billion-dollar budget gap, while still educating their students.
We spoke with a couple of those principals today.
For example, at Gwendolyn Brooks College Prep, a selective-enrollment high school in the city's Pullman neighborhood on the far South Side, here's what it looks like: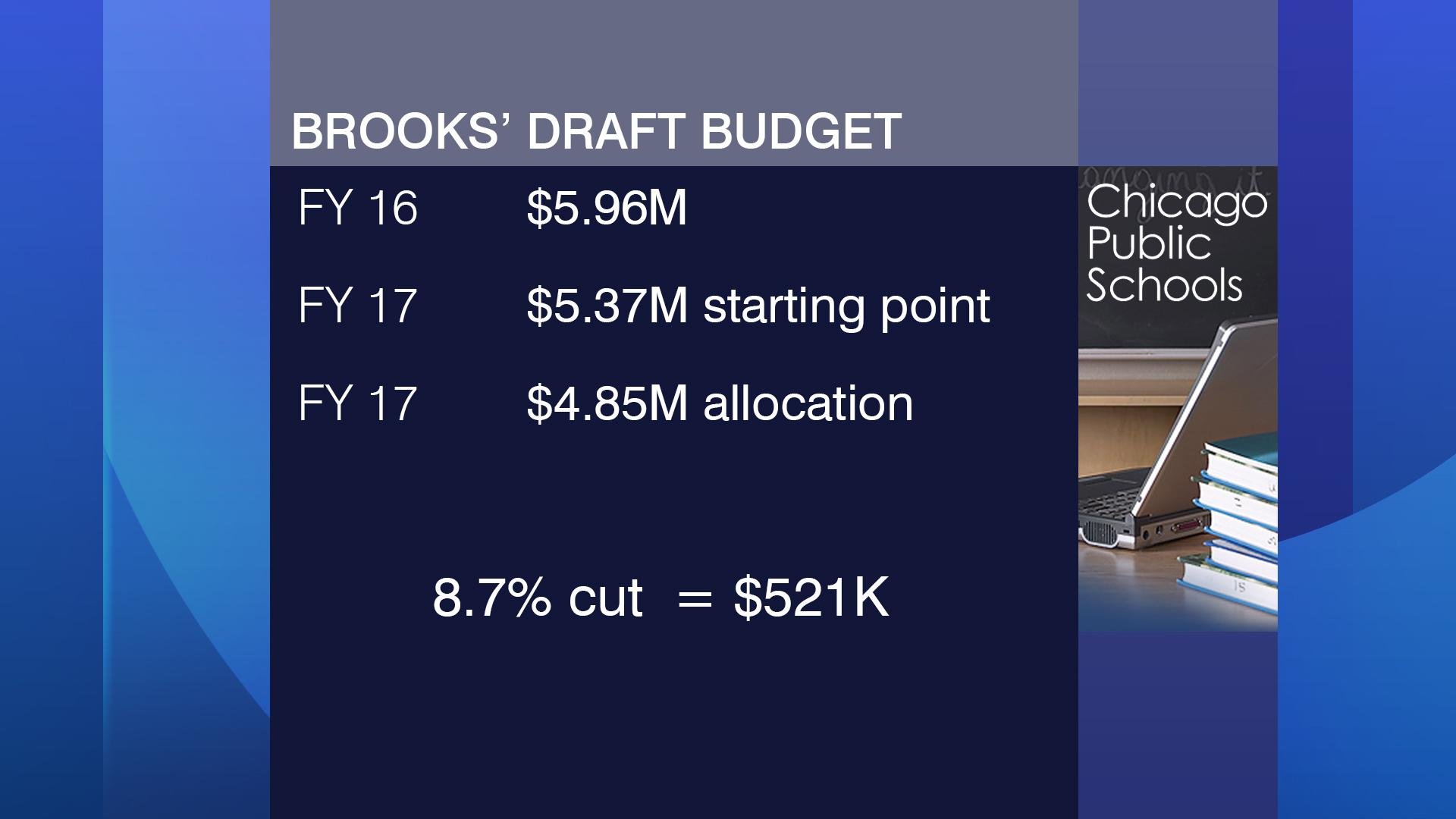 The budget for fiscal year 2016, this past school year, was almost $6 million. For next year, the new starting point for the school would be $5.3 million, because the district already cut school budgets midyear.
After an 18-percent cut, the new budget allocation is $4.8 million – a $521,000 cut.
Even though he knows these cuts are still below the district-wide average of 26 percent, principal D'Andre Weaver already feels his school has been cut to the bone. Yet, he and his leadership team are still working to figure out what their options are.
"What other sacrifices do we have to make, in order to make sure that our kids, particularly the kids on the far South Side of the city, that are African-American and Hispanic, that come from predominantly low-income backgrounds, still have what they need to be competitive, to get into schools – colleges, universities," said Weaver. "An impact like this, at this school, is terrifying. I know a lot of my colleagues in traditional schools have even worse situations to live with. It's not fair."
There are still some questions about how different schools arrived at different cuts. The district says it's all based on a $700 million cut district wide. And the student-based budgeting rate goes down a whopping 39 percent, from just over $4,000 to barely $2,500.
With cuts this severe, there's no way to avoid cutting teachers and staff. Principal Weaver at Brooks College Prep says this could mean losing five to seven staff members.
Select schools get preview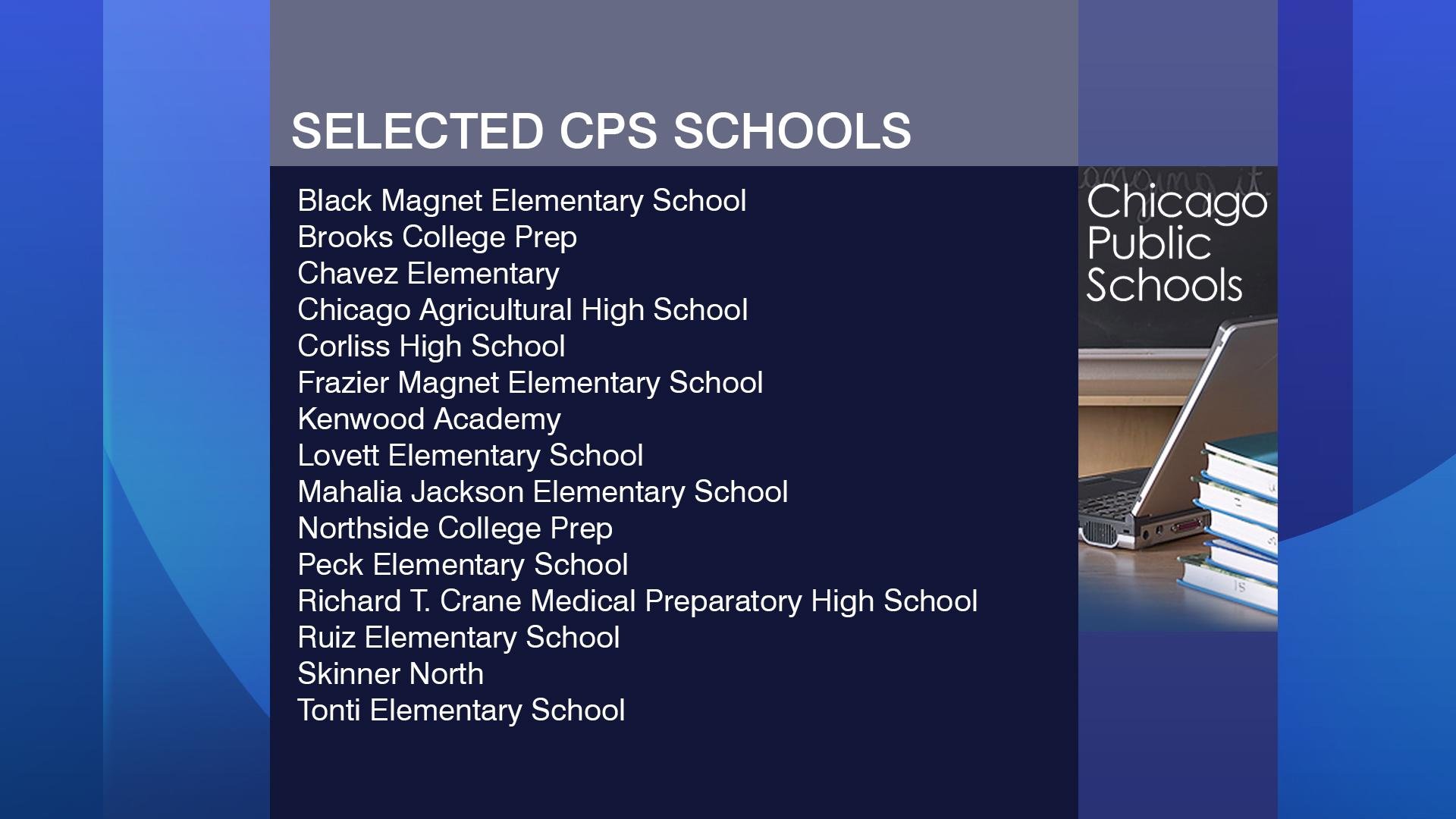 Just 15 schools received their draft budgets – numbers are not finalized yet. The district says these will, however, become pretty much what the budget looks like unless there are changes to, say, funding, because we know the district can't borrow any more money.
The idea right now is to get feedback from principals on how to mitigate the severity of these cuts.
And also, the district says it feels the need to engage principals as early as possible, so that everyone can go ahead and start getting creative. For example, some neighboring schools may find they can share a full-time employee, like a counselor or technology coordinator, who'd be part-time at two schools.
Krish Mohip, the principal at Mahalia Jackson Elementary in Auburn-Gresham, says one possibility is to start reaching out to nonprofits to help provide the services CPS can no longer pay for.
Though his school is among those that need the most support – a level three school where almost 100 percent of the population is low-income – he's trying to remain positive, but prepared.
"A 10-percent decrease, even a 5-percent decrease in schools that have already been cash-strapped, is significant," Mohip said. "What we have to understand is that those percentages [are] going to have an impact on students. It's going to have an impact on generations of lives. That's why it's so important that we fight for every dollar that we can get, because it's not really about improving test scores or saving some different programs, it's really about, What does this mean for a child? What does it mean for the future outcome for them? And what are we not able to provide them this year if we don't get this funding?"
We expect other schools to see their budgets over the next week or so. It has to be passed no later than August. 
Follow Brandis Friedman on Twitter: @BrandisFriedman
---
Sign up for our morning newsletter to get all of our stories delivered to your mailbox each weekday.
---
More education stories from 'Chicago Tonight'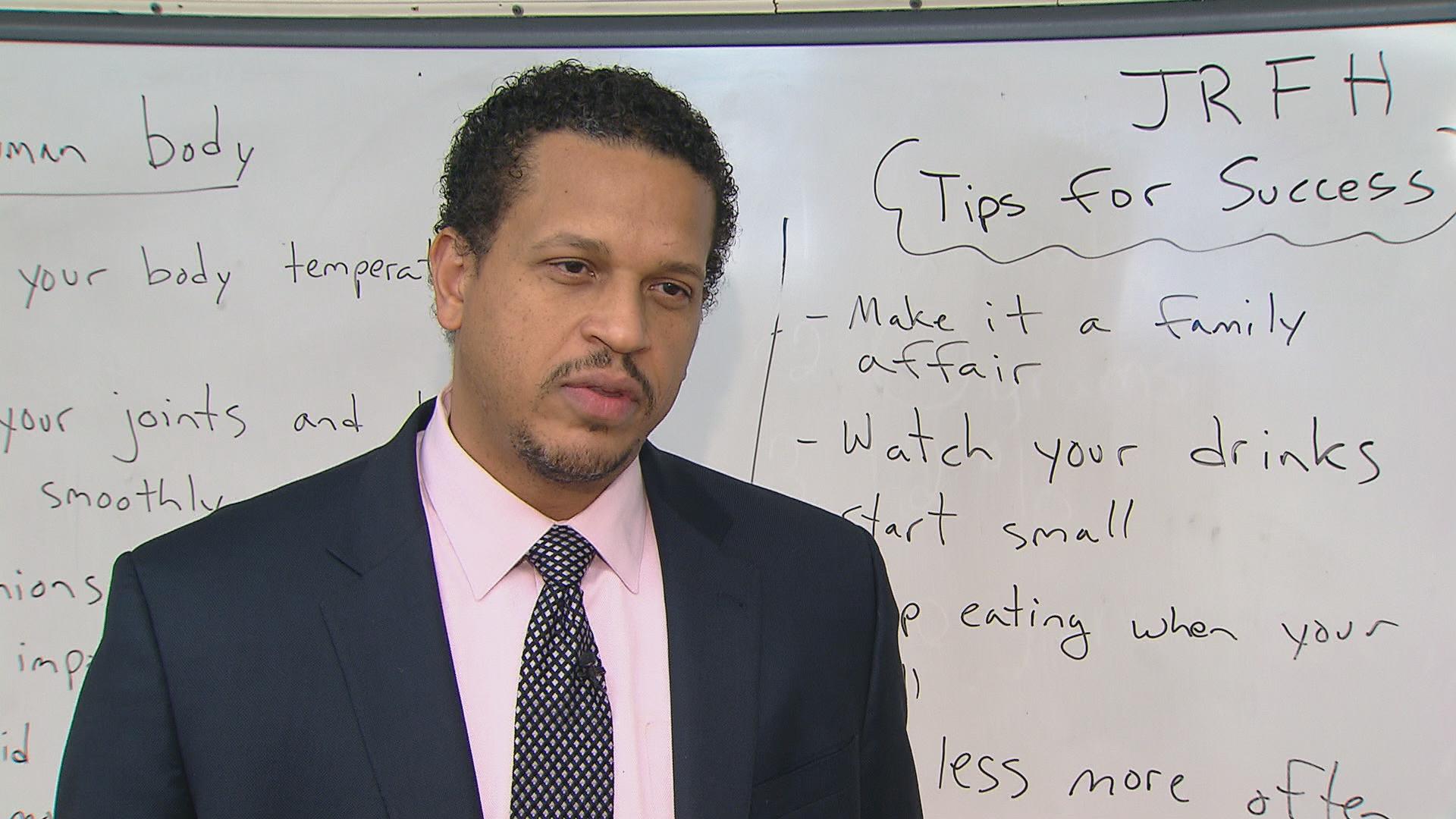 Ousted CPS Principal Troy LaRaviere Says Dismissal 'Politically Motivated'
May 12: The former principal of Blaine Elementary School in Lakeview, who is a frequent critic of Mayor Rahm Emanuel and CPS policies, joins "Chicago Tonight" to discuss his dismissal and the charges against him.
---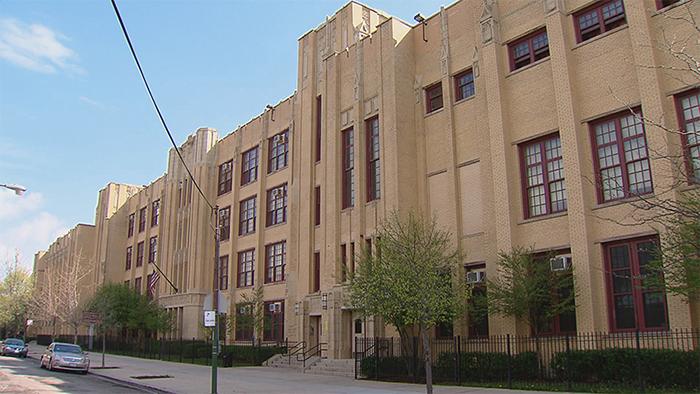 How Chicago's School-Choice System Hurts Some Neighborhood Schools
April 21: Some neighborhood high schools in poorer areas of Chicago are struggling to survive. We look at how the city's school-choice system is playing a role. 
---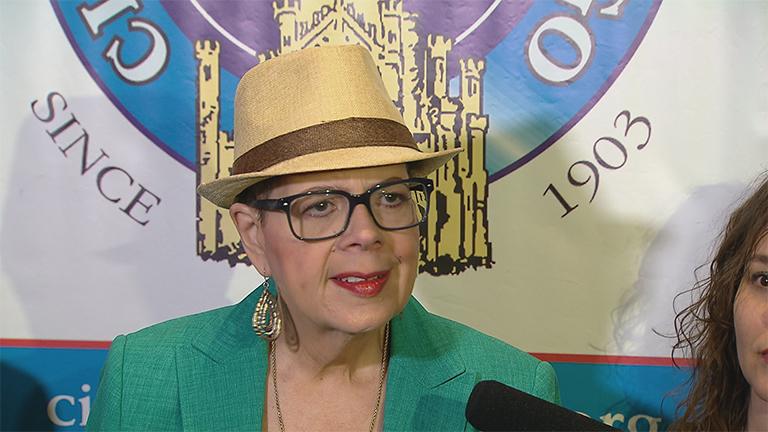 Karen Lewis: Rauner Holding Schoolchildren 'Hostage'
April 20: As the head of the Chicago Teachers Union warns of a strike, the district makes one last pitch to reach a contract agreement. 
---