Could a secret working group hold the key to ending the bitter budget stalemate in Springfield? Just what exactly are they proposing? Also, what are the fates of efforts to move Illinois to a graduated income tax, and to take politics out of the process of drawing districts every 10 years for legislators?
First, to that working group – there are actually two – one that has been meeting for a while, another that was put together more recently by the governor and legislative leaders.
The first one has eight members, some who say they are close to a grand bargain. But they are waiting for the second group to come with their plan – sources are saying it could be around the middle of next week.
The proposals in the first include $5 billion in new tax revenue, coming from a hike in the income tax and expanding the sales tax to cover services. It would also include some of Gov. Bruce Rauner's "Turnaround" agenda items such as workers' compensation reform, more local control of union issues and pension reform – including a new idea to shift the cost of high salaried public employees that make more than $180,000 on to local governments and school districts. Right now Illinois pays all of the state's teacher pensions except those in Chicago.
Of course, this would require the approval of a majority of legislators and runs the peril of not having the support of powerful House Speaker Mike Madigan or Rauner.
Progressive income tax
An effort to move Illinois to a progressive income tax is all but dead, supporters say. We're told supporters had expected action today and had the support of a handful of Republicans. But they say Rauner put a halt on it in a meeting this morning.
Meanwhile, a House-led effort to take mapmaking out of the hands of politicians passed by a landslide. It would simply have a Republican and Democrat on the state Supreme Court pick an eight-member commission to draw the maps, supposedly free of political influence.
But many believe the end result is politics: a symbolic vote so that lawmakers can say they voted to reform the mapmaking process
There is a citizen-led effort to put the question to the voters to amend the constitution to change mapmaking. It failed two years ago when it was found unconstitutional after Madigan forces had sued to block it. Proponents say they've solved those issues this year but Madigan forces will almost certainly attempt legal action again.
Budget scrutiny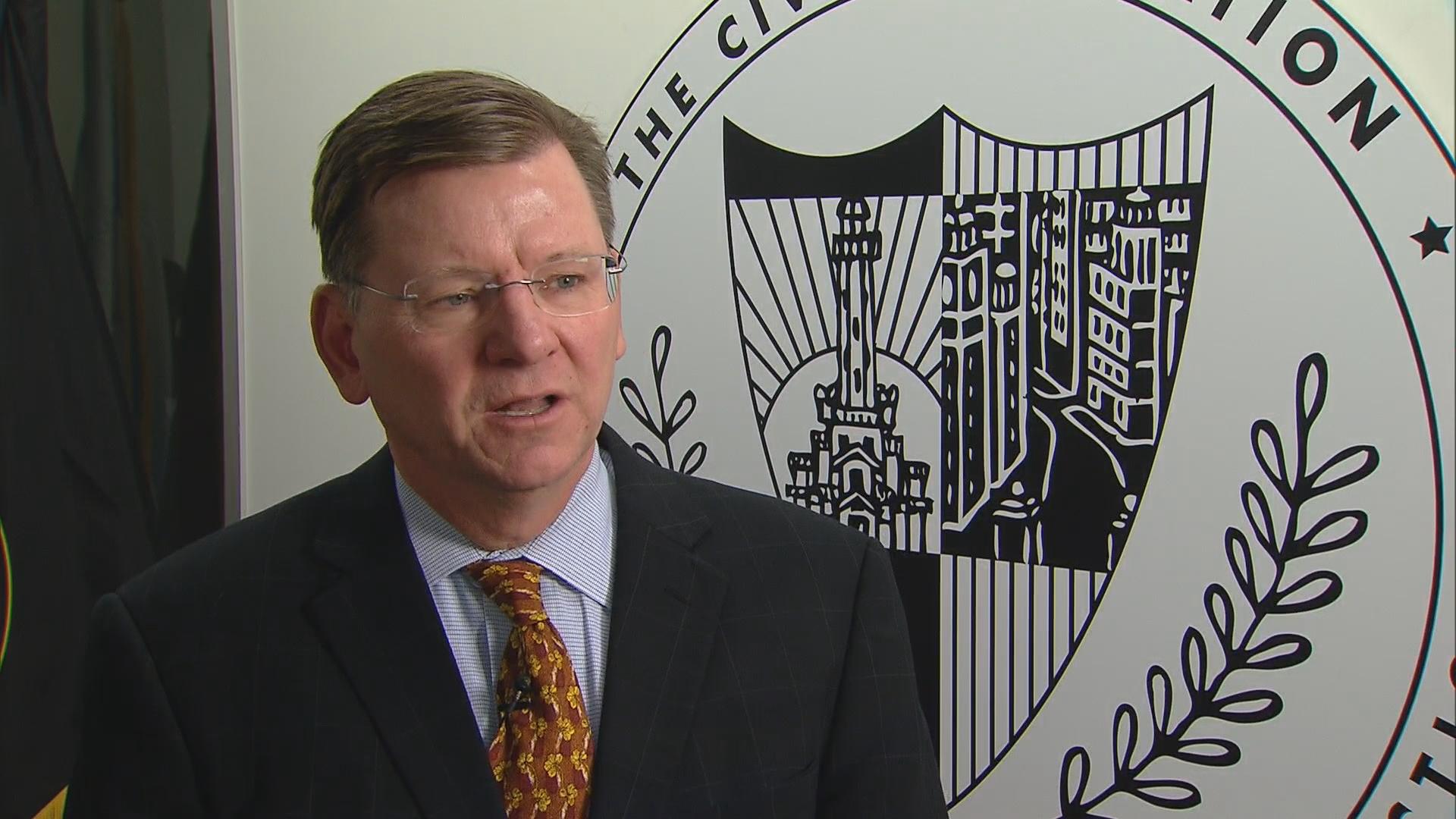 Laurence Msall: "Not having a budget is the worst financial situation Illinois could find itself in."
Back in Chicago, watchdog group the Civic Federation put out a report slamming Rauner's budget proposal and essentially says the governor is relying on some unrealistic assumptions to save billions and balance what could be a budget that's $4-$5 billion out of whack.
The federation is also wary that Springfield might go two years in a row without a budget.
"What's our greatest concern is that we'd go another year – there's four weeks left in the legislative calendar and there's already talk of them not having a budget," said the Civic Federation's Laurence Msall. "Not having a budget is the worst financial situation Illinois could find itself in."
In other action, a measure to abolish the Lt. Governor's office was effectively killed today by Republican state Sen. Bill Brady, who didn't like that the succession – should a governor have to leave office would go to the attorney general – who could be from a different party.
Follow Paris Schutz on Twitter: @paschutz
---
Related stories from "Chicago Tonight"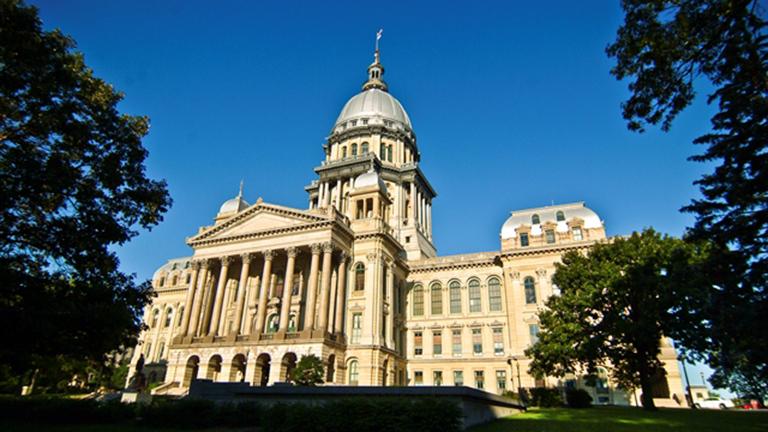 Deadline Looms to Change Income Tax Law, Legislative Mapping Process
May 2: Will Illinois move to a graduated income tax from a flat tax, and will it end the practice of gerrymandering legislative maps? Tuesday marks the deadline in the Illinois General Assembly to pass laws to change these practices.
---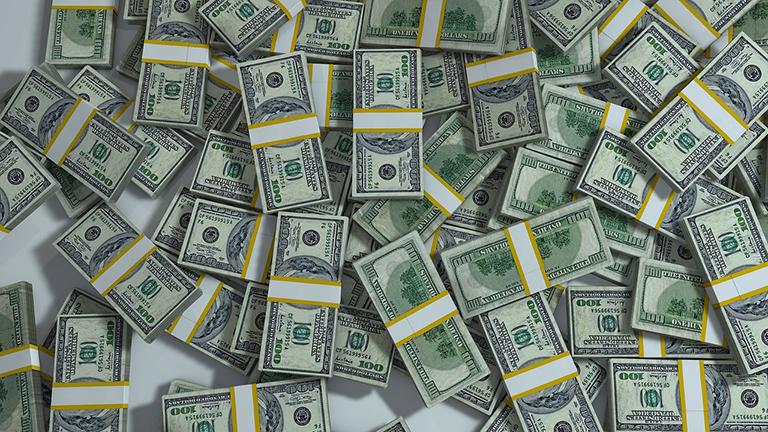 Progressive State Income Tax Proposed in Springfield
April 19: A bill that's advancing in Springfield would move Illinois from a flat income tax of 3.75 percent to a graduated system, where higher earners pay higher rates. Does the bill stand a chance of becoming law?
---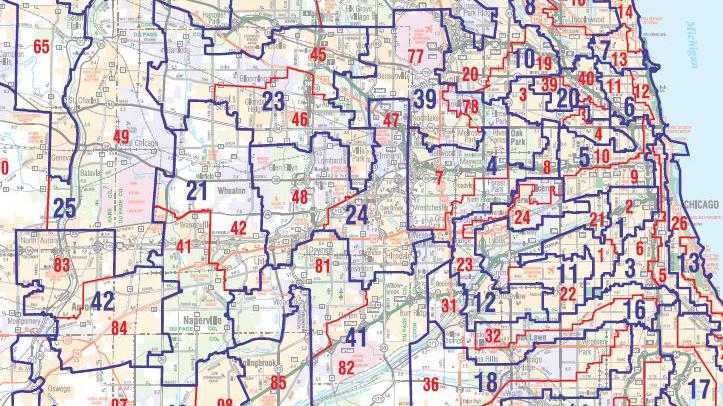 Independent Maps Aims to Remove Politics from Legislative Redistricting
Jan. 21: A nonpartisan coalition aims to wrestle political mapmaking out of the hands of lawmakers and into the hands of the people. Cindi Canary, the organization's executive director, joins us to discuss the citizen initiative Independent Maps.
---