The video cannot be displayed.
Neighborhood public schools in some of Chicago's poorest areas are struggling to stay open. A recent article by Kate Grossman in The Atlantic explains how the city's school-choice system is playing a huge role in the "death spiral" facing these schools that some residents say are anchors of their communities.
Chicago Public Schools offers a number of options when it comes to high schools. Among them are selective enrollment and charter schools, which often require incoming freshmen to fill out an application and take a test. There are also neighborhood schools that admit students based on where they live.
In her article for The Atlantic, titled Reviving a Hollowed-Out High School, Grossman writes that neighborhood schools for some of the neediest students, such as Austin High School on the city's West Side, are fighting to stay open as they grapple with financial shortcomings and shrinking enrollment because students are flocking to other schools.
---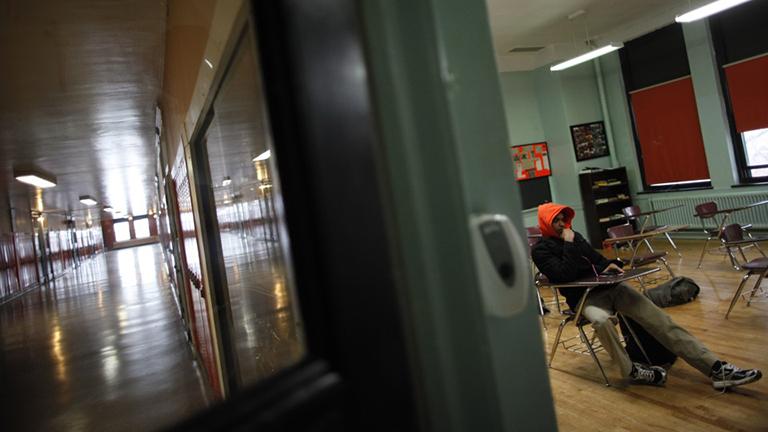 Read: Kate Grossman's story, Reviving a Hollowed-Out High School
---
Grossman, a former editorial writer for the Chicago Sun-Times who is the director of the fellows program at the University of Chicago's Institute of Politics, explained what she means by a "hollowed-out" school.
"It's a school that's in a massive, hulking building for as many as 2,000 or 3,000 kids that is a shell of itself," she said to host Phil Ponce. "In Chicago we now have 35 [high] schools that are well under half full, and there's 10 that aren't even a quarter full."
The school she focused on in her article, Austin High School, has less than 400 students in a building for nearly 1,700, she explained. Most of these schools are on the South and West Sides of the city.
"Almost exclusively in black neighborhoods, low-income," Grossman said. "They're basically for the kids who don't have anywhere else to go. So what you have is a bunch of kids in the same building, the most disadvantaged kids in the most under-resourced schools."
Grossman explains in her story how an increase in the number of Chicago schools in general – and high schools in particular – has tipped the scales and that, while choice is good, it creates losers in the sytem.
"Over the last 15 years, we've increased the number of high schools by 63 percent, and the population is essentially flat," said Grossman. "There's going to be losers in that kind of a choice system."
And while Grossman said some conspiracy theorists believe this was part of a master plan to squeeze out neighborhood schools, she doesn't think it was intended.
"I think it was classic haphazard, not planning ahead, not thinking through what the demographic needs are," she said. "They don't know what to do about it, but it's unsustainable to have these massive schools with not enough kids."
Charter schools play a role in the issue, said Grossman, but can't be blamed entirely. While researching her story, she found that two sets of eight graders in Austin went to 90 different high schools.
"Only 28 percent of those were charter schools," she said. "Twenty-seven percent when to other neighborhood schools. Another 25 [percent] went to a selective school that had some testing component to it.
"Charters are a significant piece of it, but it's more about families making choices and opting against their neighborhood high school."
---
Related content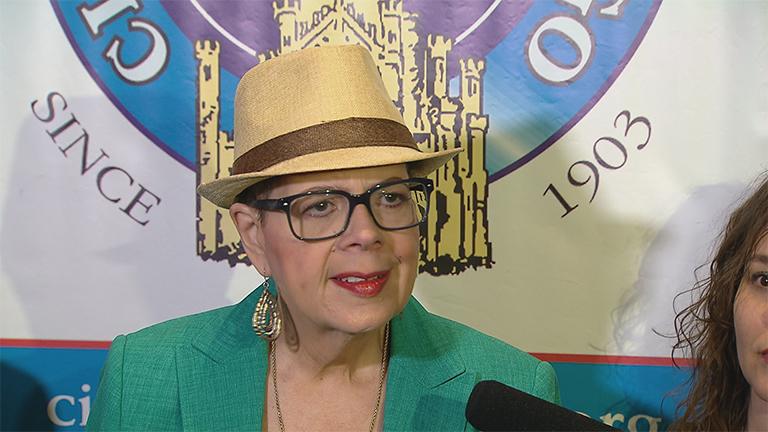 Karen Lewis: Rauner Holding Schoolchildren 'Hostage'
April 20: As the head of the Chicago Teachers Union warns of a strike, the district makes one last pitch to reach a contract agreement. 
---
CPS Board of Education Approves More Charters Amid Community Tension
Oct. 28, 2015: After weeks of public debate, rallies and demonstrations, the Chicago Board of Education on Wednesday approved two new charter schools out of 13 that applied.
---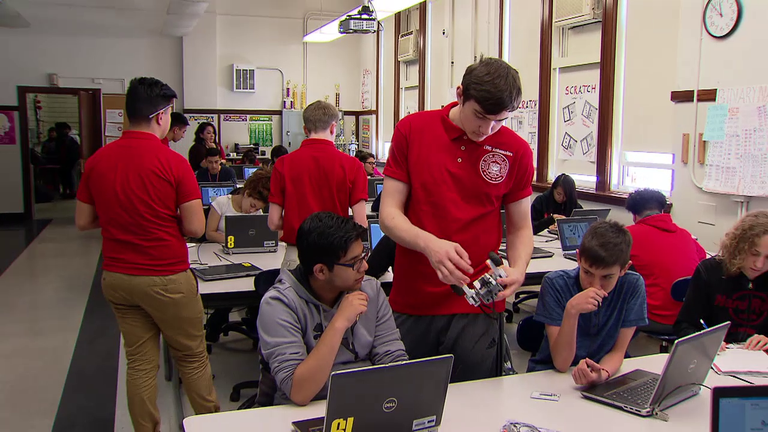 CPS' Early College Stem High Schools
July 2, 2015: At five CPS neighborhood high schools, students are earning college credit through a number of dual-credit courses. Those schools are also providing those students with a focused education on the science, technology, engineering, and math fields, or STEM for short. We take a look at how these schools work, how partnering with corporations like Microsoft and IBM helps, and why learning STEM benefits students who don't want to pursue science as a profession.
---