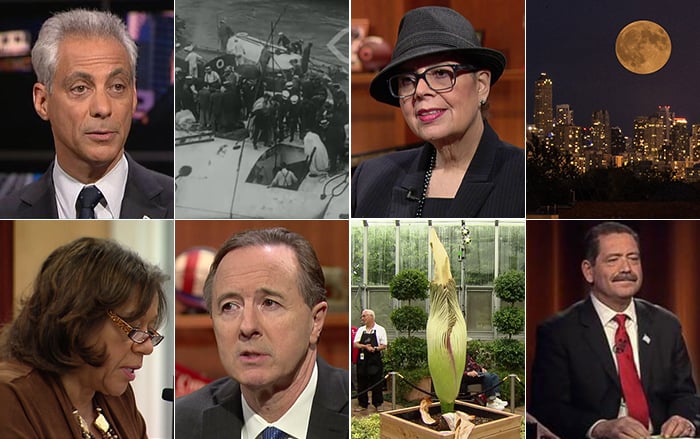 It wasn't all about politics in 2015, but stories of government change, corruption and challenges loomed large in the headlines. Below, a collection of the stories that "Chicago Tonight" followers were most interested in over the past 12 months.
JANUARY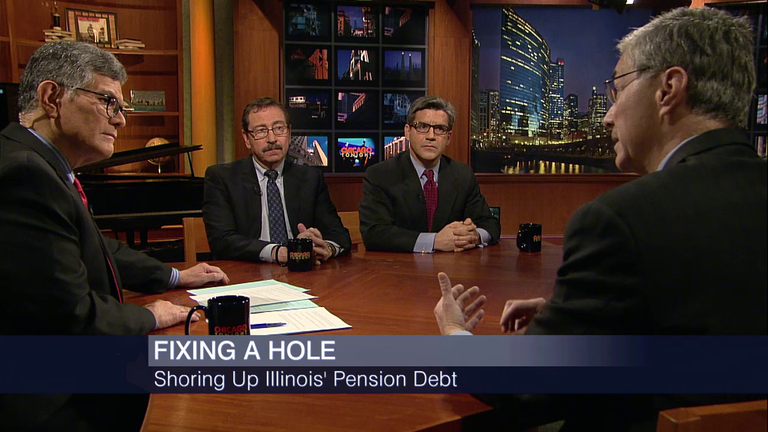 Illinois has one of the worst-funded pension systems in the nation, but reform efforts seem to be at a standstill. The Illinois Supreme Court is scheduled to hear arguments in March on the constitutionality of a pension bill that was passed last year. Louis Kosiba, Ted Dabrowski and Ralph Martire discuss which states and systems are getting it right, and share some best practices that could be employed to ensure healthy reform. >> Full story
Also in January ...
Race to Represent the 11th Ward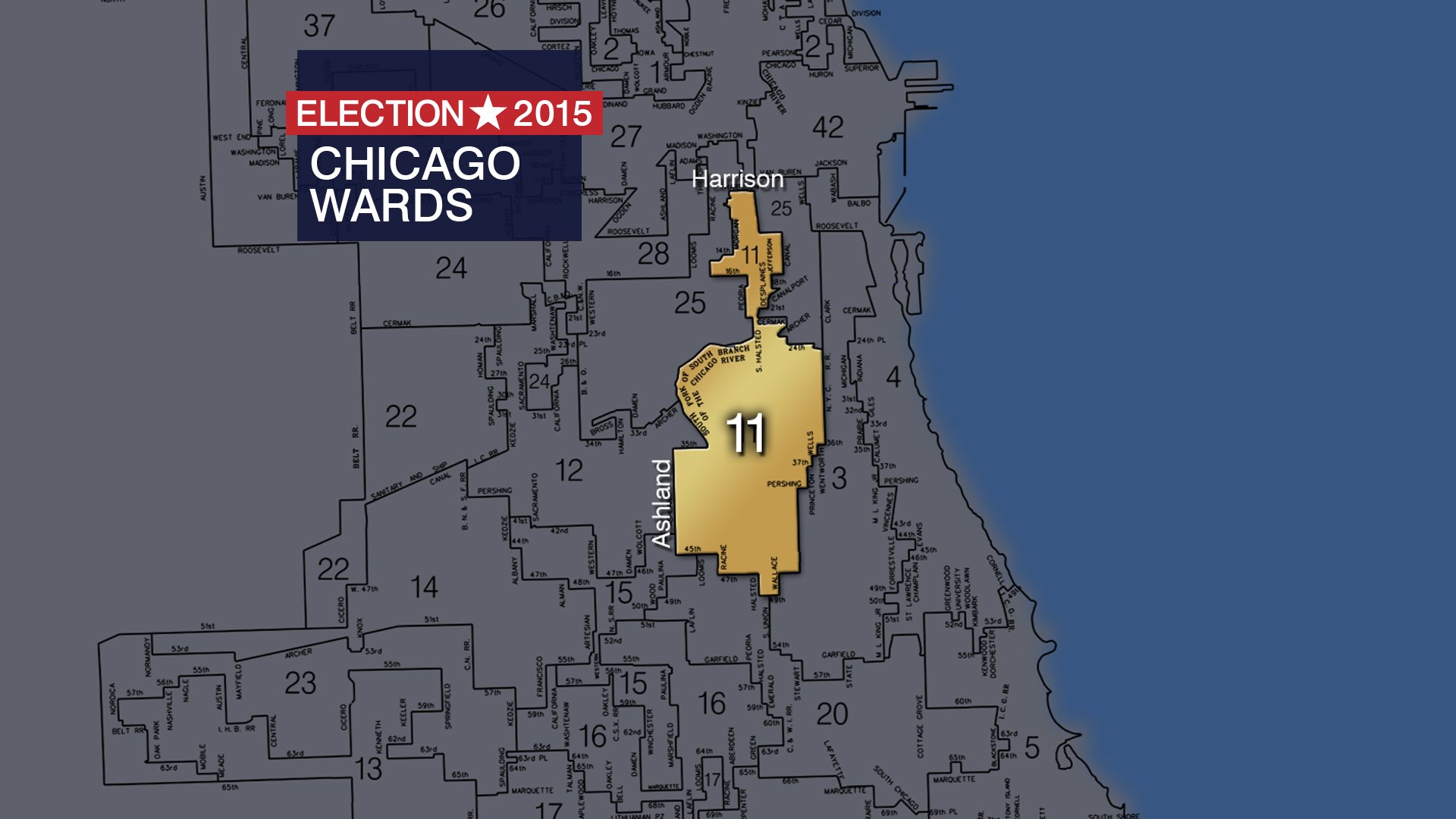 As aldermanic races heat up across the city, the 11th Ward stands out as another Daley makes a go at public office in City Council. We sit down with candidates John Kozlar, Maureen Sullivan and Patrick Daley Thompson to discuss ward issues and City Council politics. >> Full story
---
FEBRUARY
Chicago Tonight's Mayoral Candidate Forum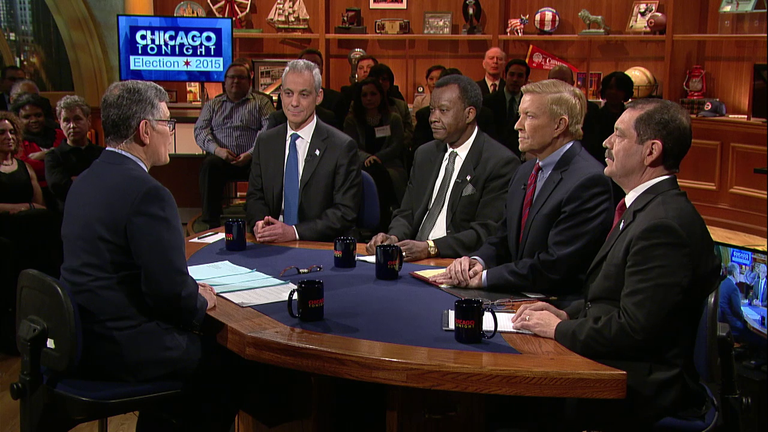 Contenders for the office of Mayor of Chicago join us in discussion. Hear what incumbent Mayor Rahm Emanuel, Ald. Bob Fioretti, Cook County Commissioner Jesús "Chuy" García and businessman Willie Wilson have to say about their campaigns. >> Full story
Also in February ...
Grad Student Uncovers Lost Eastland Disaster Footage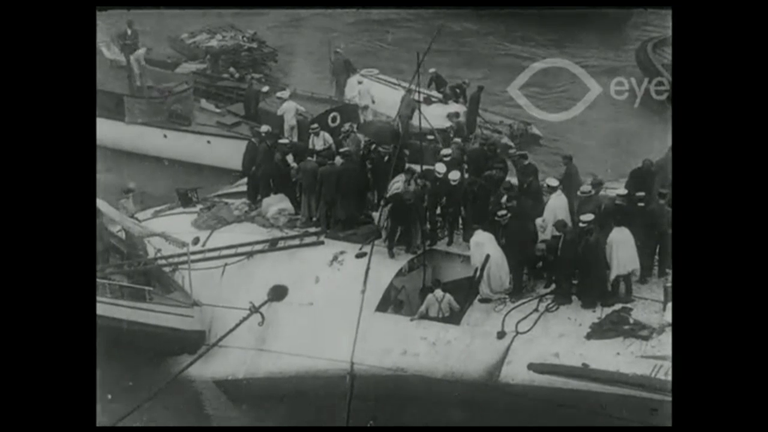 The first known footage of the 1915 disaster was discovered this month by Jeff Nichols, a graduate student at the University of Illinois at Chicago. Nichols discovered the footage as he was combing through video clips about World War I. He shares his incredible footage and story with us. >> Full story
---
MARCH
Chicago Tonight's Mayoral Runoff Forum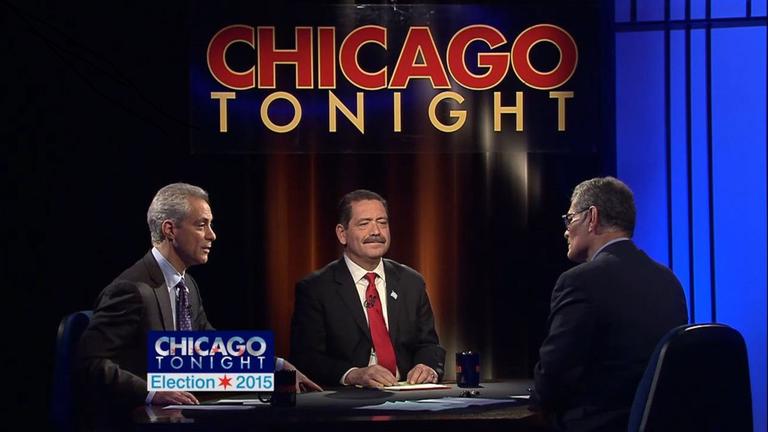 Mayor Rahm Emanuel and challenger Jesús "Chuy" García went head-to-head in a live forum hosted by Phil Ponce. >> Full story
Also in March ...
Construction Nearly Complete on The 606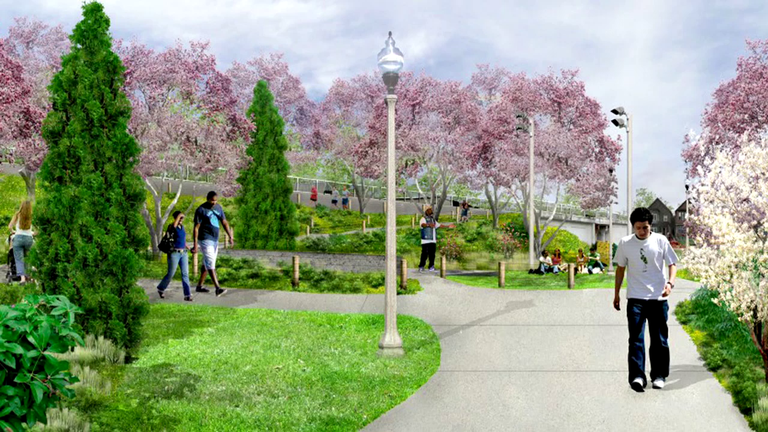 Imagine jogging or riding your bike above some of the city's neighborhoods without having to stop for traffic. The long-anticipated "606" – a nearly 3-mile elevated linear park – is set to open this June. The $95 million project is just about ready for its close-up. We preview the space. >> Full story
---
APRIL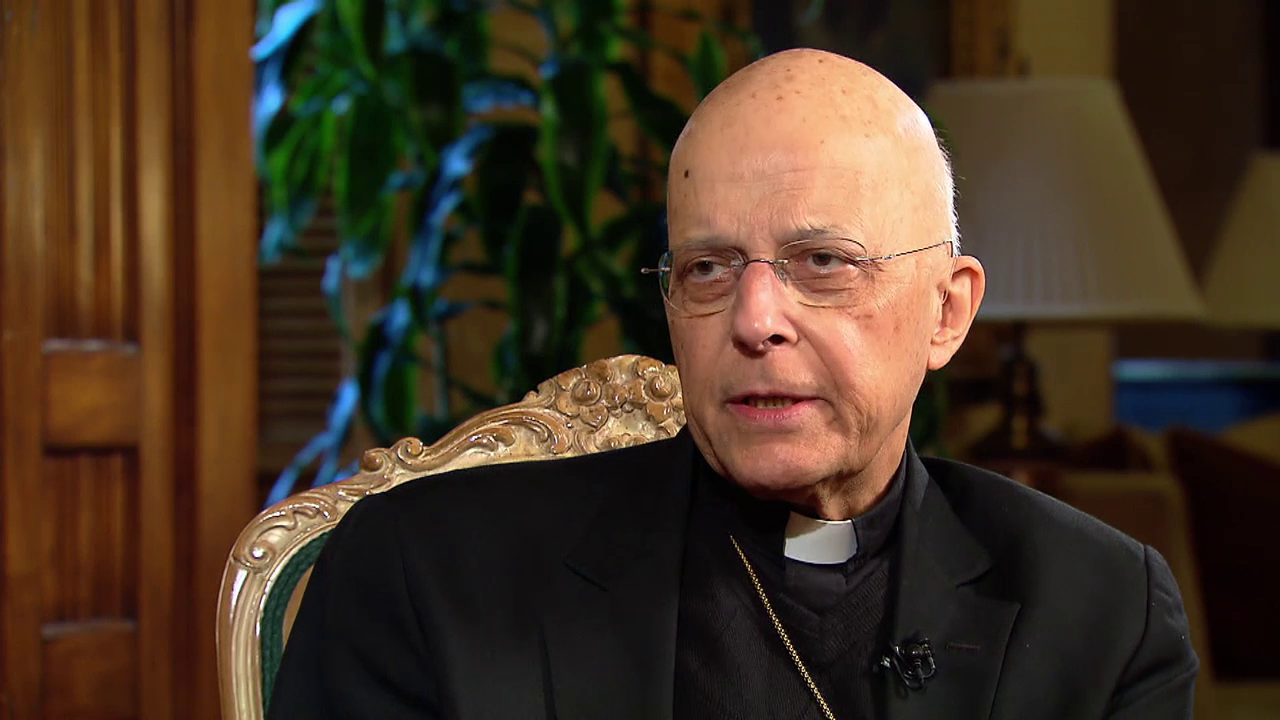 One of the most memorable quotes from Archbishop J. Peter Sartain's homily at the funeral of his good friend and mentor Cardinal Francis George came from George himself. "The only thing we take with us when we die is what we have given away," Sartain said, quoting the Cardinal who had spoken to him about the nature of death. Given this core belief, it is no surprise that George spent much of his final weeks, and even his final hours, fine-tuning the manuscript for a forthcoming book of personal essays, called "A Godly Humanism." >> Full story
Also in April ...
Chicago High School Students Face to Face With Mayor Emanuel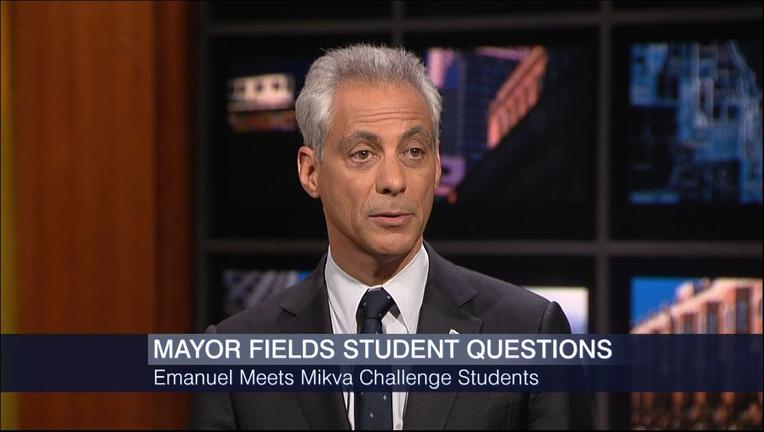 Mayor Rahm Emanuel won a second term in office in this month's runoff election. He joins "Chicago Tonight" for a forum with Mikva Challenge high school students who'll ask him about his priorities for his second term and how he plans to address issues facing young people in Chicago. >> Full story
---
MAY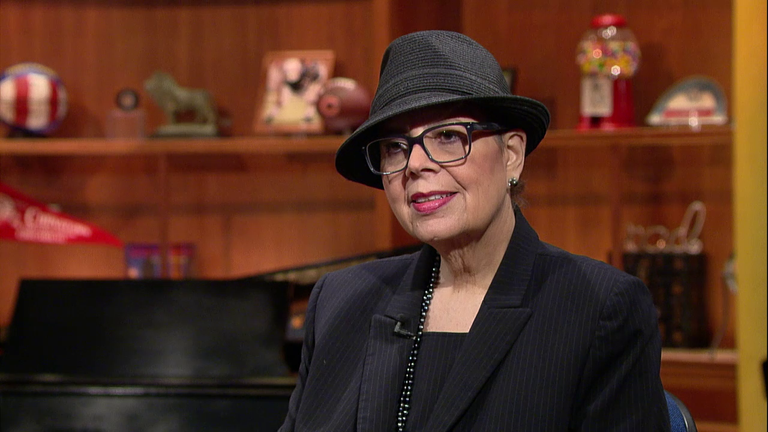 Kids are almost out of school for the summer, but some long days are ahead for Chicago Public Schools as it tries to close a more than $1 billion budget deficit, most of which is tied to a $700 million pension payment that is due. On top of that, district officials are negotiating with the Chicago Teachers Union over a new teacher contract. CTU President Karen Lewis joins us for a discussion. >> Full story
Also in May ...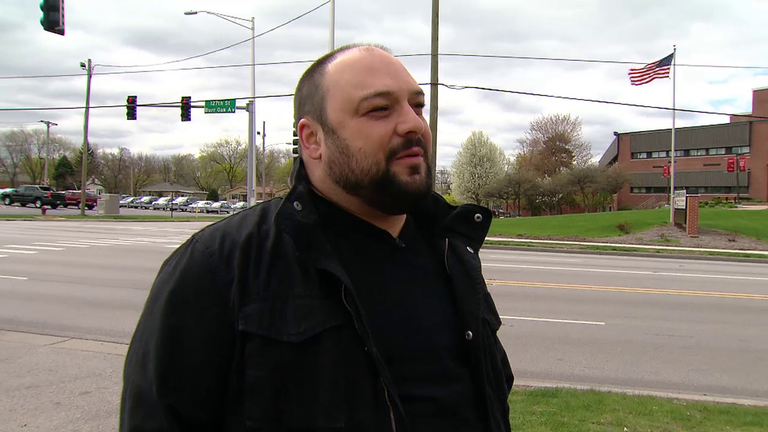 Christian Picciolini was once a neo-Nazi skinhead leader in Chicago. Today he runs an organization called Life After Hate. Jay Shefsky tells the story of Picciolini's remarkable transformation. >> Full story
---
JUNE
The Straits of Mackinac Pipeline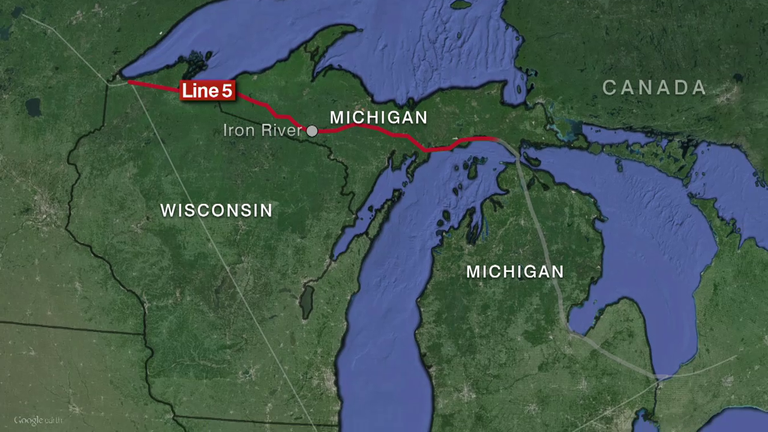 The Great Lakes contain 90 percent of the fresh water in the U.S. and the Straits of Mackinac have some of the most pristine water in the Great Lakes. But underneath the water are more than 60-year-old pipelines carrying crude oil and natural gas. Elizabeth Brackett has the details. >> Full story
Also in June ...
Former Gov. Jim Edgar on State Stalemate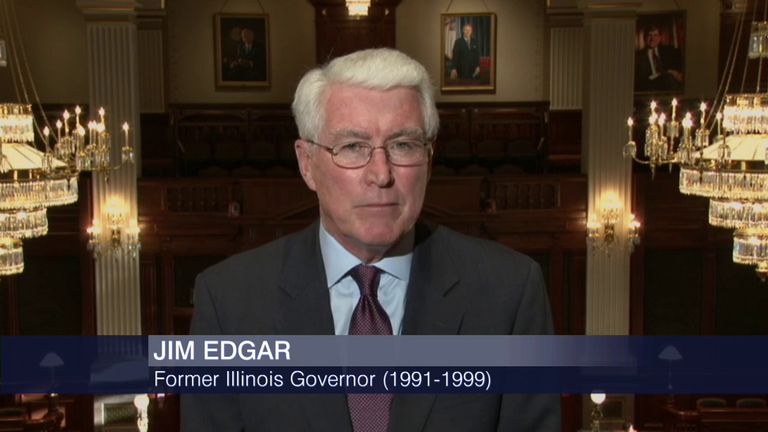 As Gov. Bruce Rauner and the Democrat-controlled General Assembly continue to battle over the state's budget, we talk with former Republican Gov. Jim Edgar (1991-1999) about the state's pension-funding plan he signed into law, how he worked with Democrats in Springfield, and what advice he has for the governor. >> Full story
---
JULY
Meetings and Managers: Why the Office Isn't Always Great for Work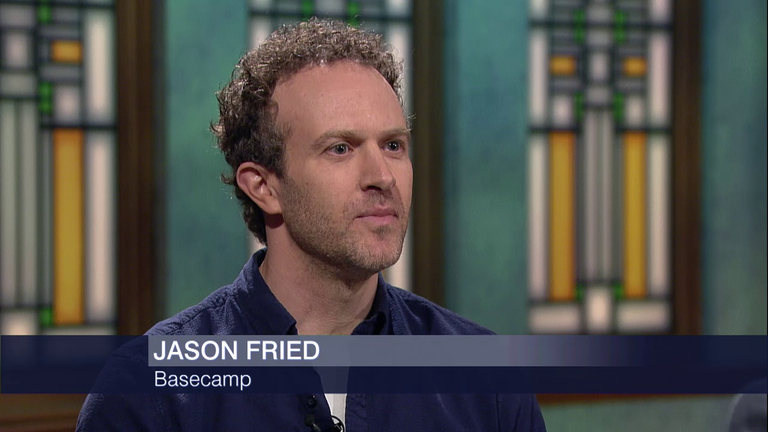 Author and Basecamp founder Jason Fried joins Chicago Tonight for a conversation about changing the way we work – and why showing up to an office every day doesn't mean we're actually being productive. >> Full story
Also in July ...
Task Force Proposes Consolidation, Dissolution of Local Governments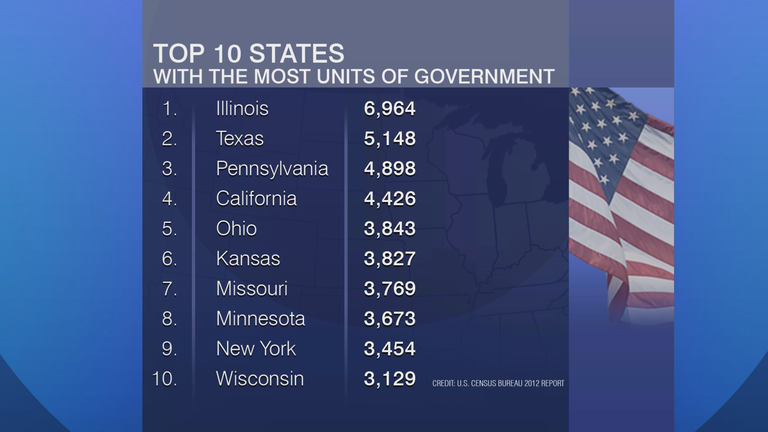 In a city that has 50 aldermen, it might not come as a surprise that Illinois has the most units of government in the country, nudging out the competition with 6,964 governmental bodies, according to the U.S. Census Bureau. This fact isn't lost on Gov. Bruce Rauner, who created the Local Government and Unfunded Mandates Task Force to come up with recommendations on how to trim down that number. We discuss the task force's recommendations. >> Full story
AUGUST
Corpse Flower Hours Away From Big Bloom at Chicago Botanic Garden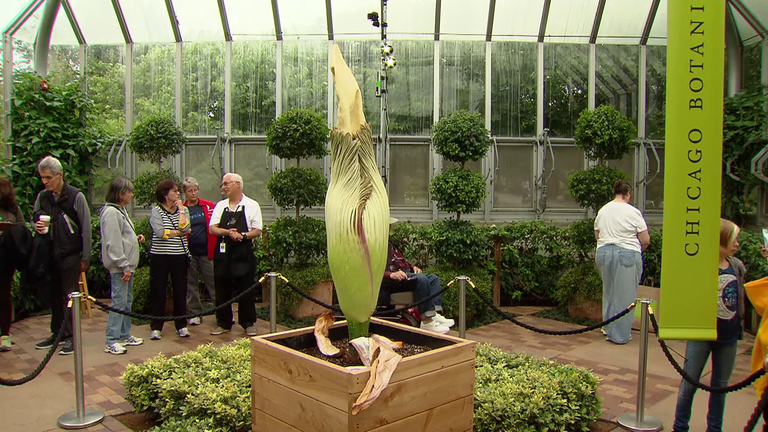 The Chicago Botanic Garden is on death watch. Officials there say the famed titan arum plant, more popularly known as "Spike," could bloom in a matter of hours and emit its notorious foul odor. "Chicago Tonight" was on the scene on Wednesday. >> Full story
Also in August ...
What You Need to Know About the Plastic Bag Ban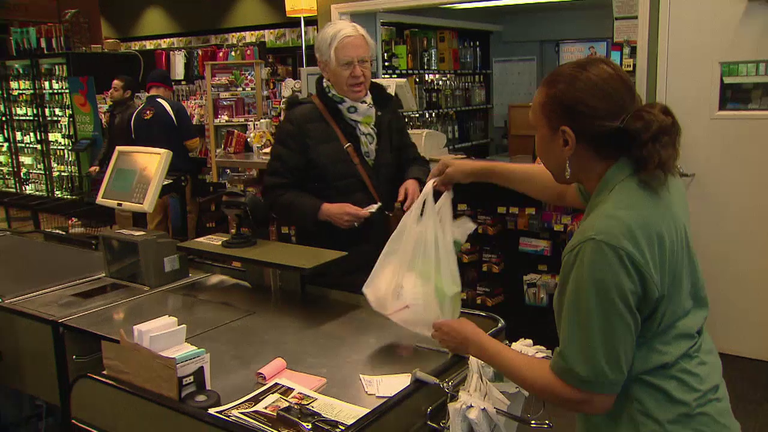 The city of Chicago's partial ban on plastic bags is now in place, but the ordinance as it's currently written will still allow stores to give out plastic bags, provided they meet certain standards. We discuss the new rules, and proposed changes to them, with our panel on "Chicago Tonight." >> Full story
---
SEPTEMBER
Harvest Supermoon Eclipse Result of Rare Combination of Celestial Events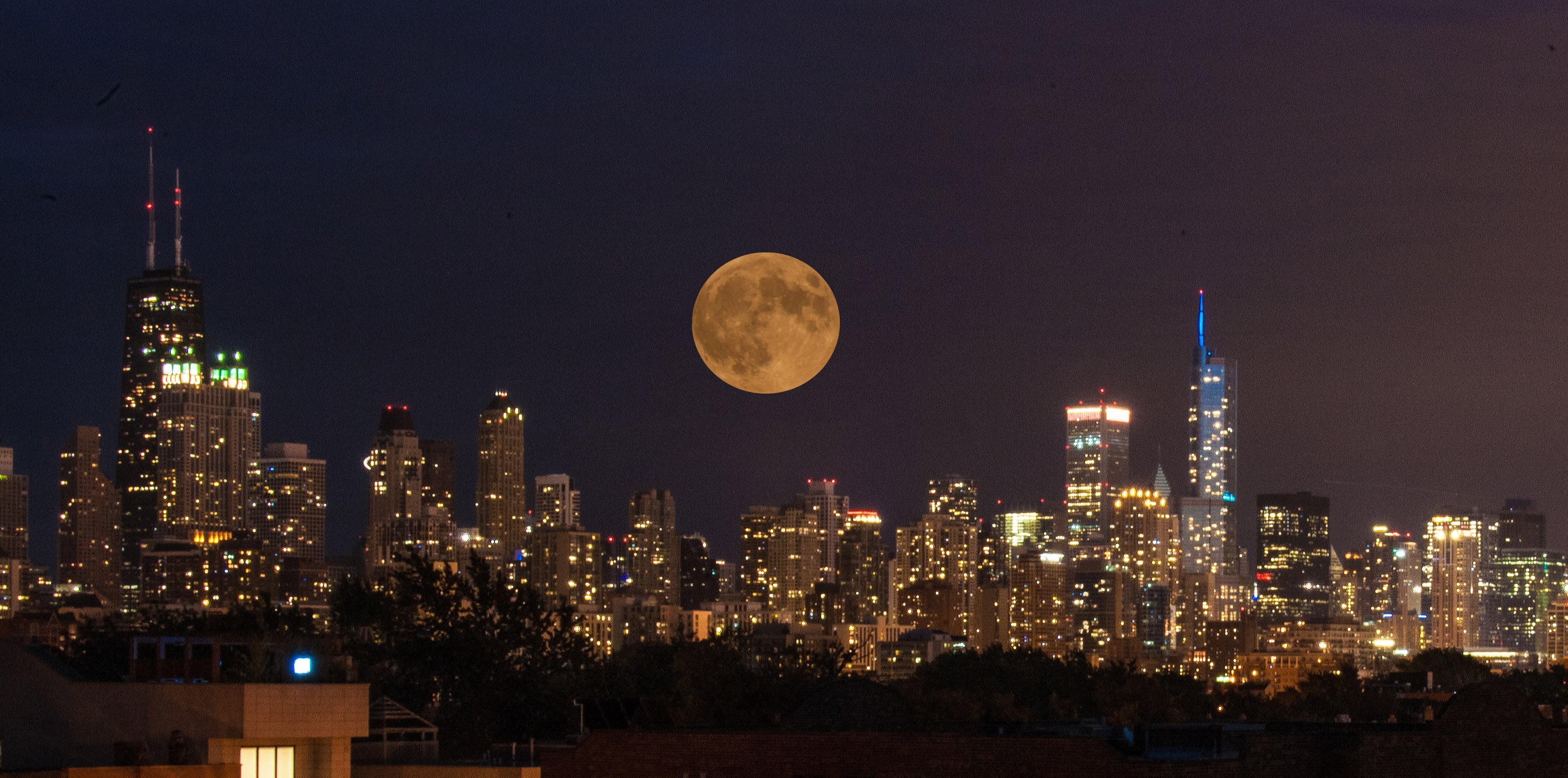 (J. Scott Sykora)
Weather permitting, the Chicago area will be treated to prime time, front-row seats for a rare astronomical phenomenon Sunday evening when a total lunar eclipse of a simultaneous harvest moon, supermoon and blood moon rises above the horizon. >> Full story and reader photos
Also in September ...
CPS Chief Sends Child to Private School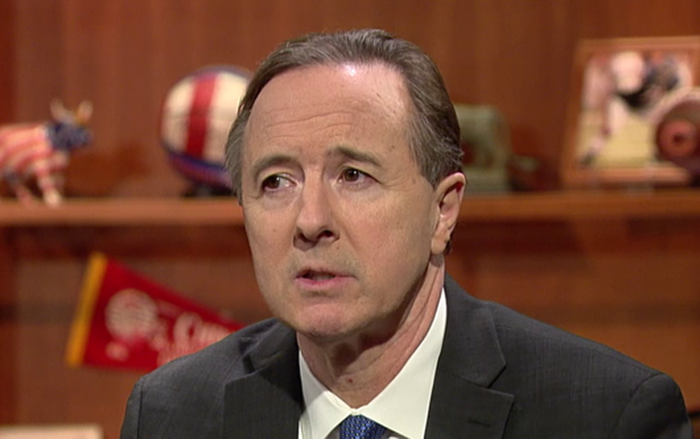 "Chicago Tonight" has learned that the new head of the Chicago Public Schools, Forrest Claypool, sends his child to Francis W. Parker, an exclusive, private school in Lincoln Park. >> Full story
---
OCTOBER
More Barbara Byrd-Bennett CPS Contracts Under Scrutiny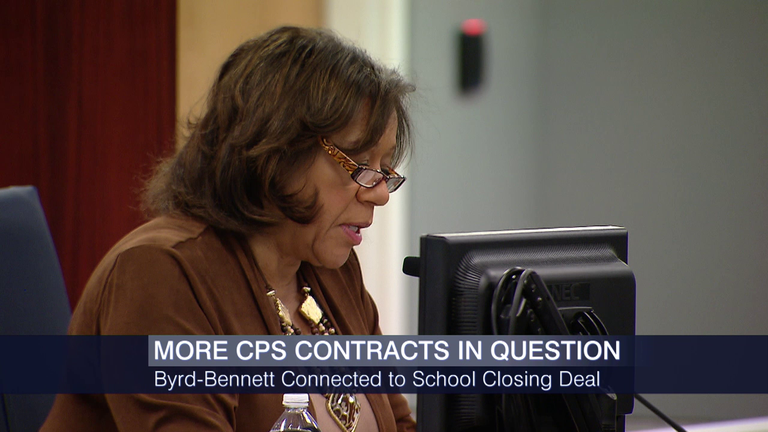 As Mayor Rahm Emanuel defends his role in the Barbara Byrd-Bennett scandal, "Chicago Tonight" has learned of another controversial CPS contract with someone else Byrd-Bennett used to work for. >> Full story
Also in October ...
State Comptroller Munger: 'Illinois Is Out of Money Now'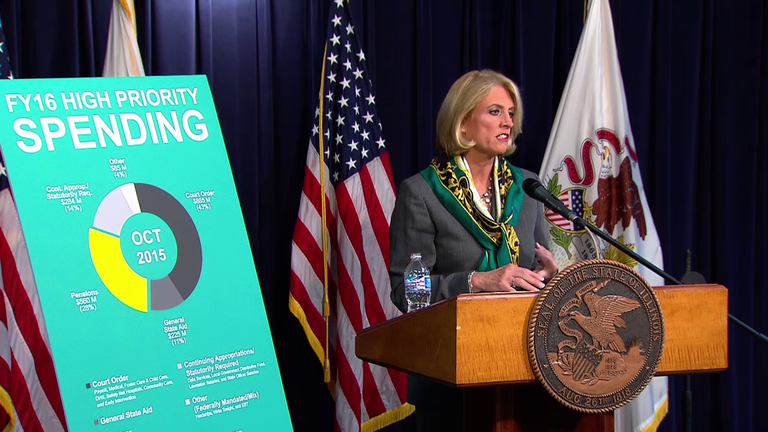 Illinois has now surpassed 100 days without a state budget and the fiscal consequences have reached a breaking point. Comptroller Leslie Munger today said Illinois is "for all intents and purposes out of money" as billions of dollars in bills keep piling up and a major pension payment will not be made on time. >> Full story
---
NOVEMBER
City Releases Laquan McDonald Shooting Video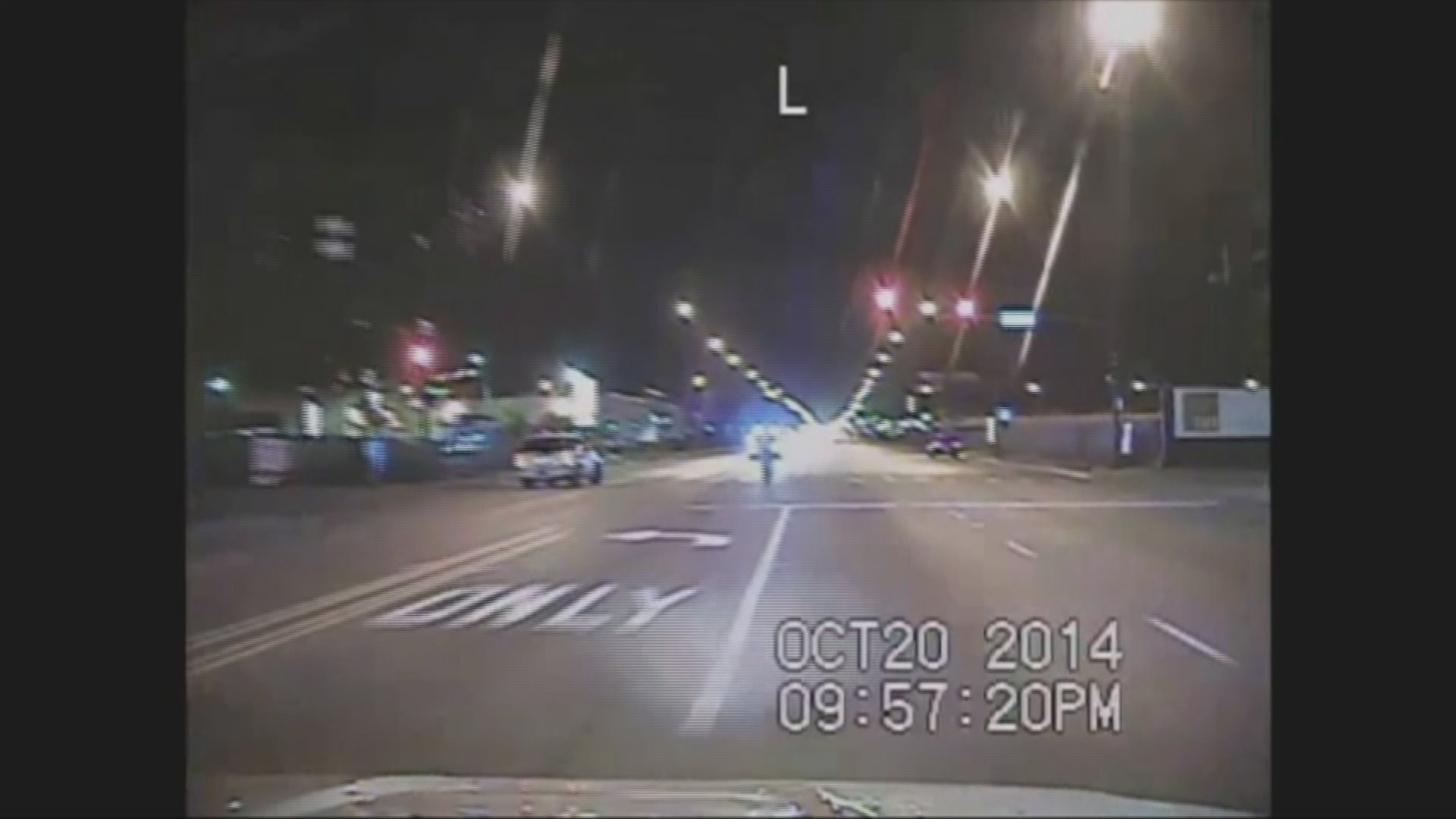 The Chicago Police Department on Tuesday released the dash-cam video depicting the fatal shooting of 17-year-old Laquan McDonald by police officer Jason Van Dyke, who shot the African-American teen 16 times on Oct. 20, 2014. >> Full story
Also in November ...
Ask Geoffrey: The Story Behind an Iconic 1940s Bronzeville Photo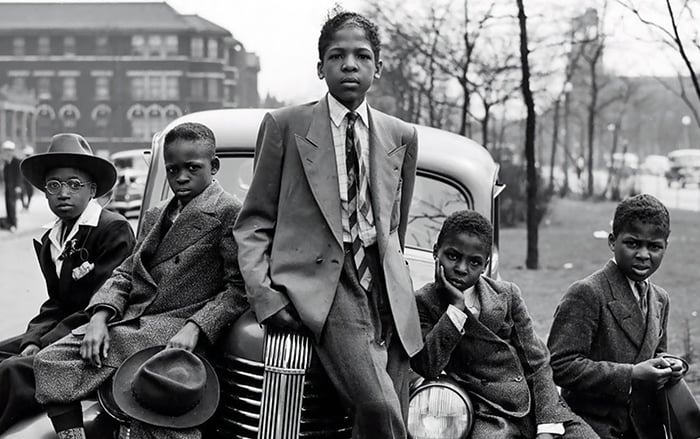 A famous photo taken in 1940s Bronzeville features the faces of five young African-American men, but their identities have remained a mystery for generations. Local history expert Geoffrey Baer is here with the story behind one of Bronzeville's most enduring images in this week's edition of Ask Geoffrey. >> Full story
---
DECEMBER
Woman Accused of Stealing $900K from Field Museum Has History of Theft, Records Show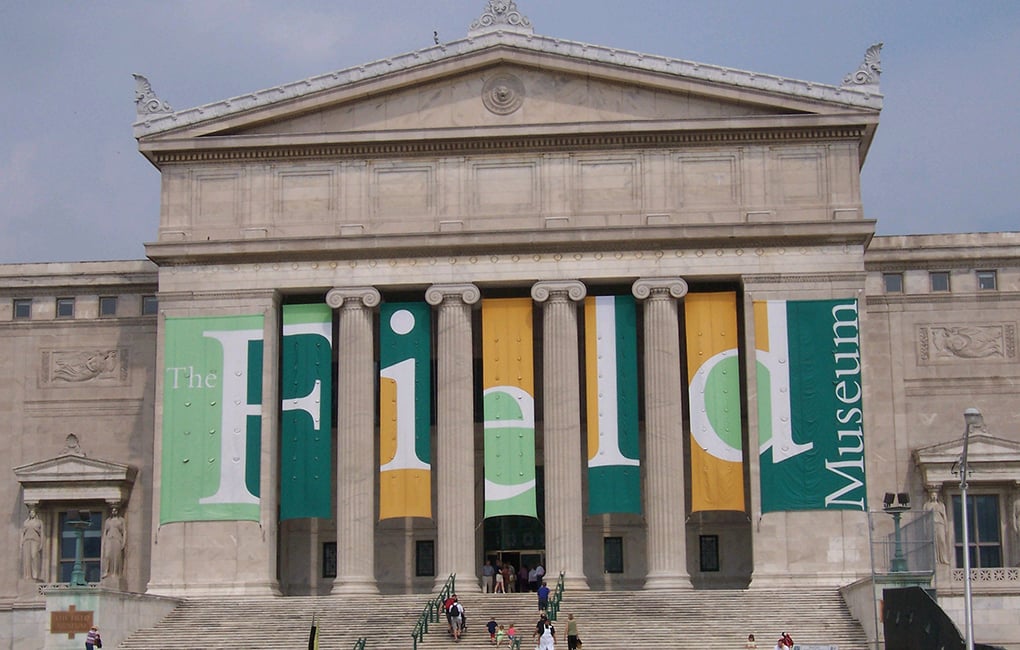 The former Field Museum employee, 38, of Romeoville, was charged on Tuesday by the federal government with one count of embezzlement, but records show a past theft charge. >> Full story
Also in December ...
Recycling in Chicago: No More Plastic Bags, Says City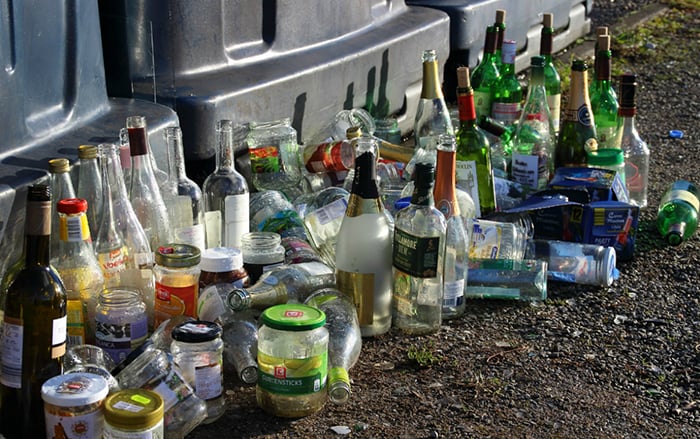 Starting Jan. 1, items placed in the city's blue recycling carts must be loose. That means no plastic bags. Learn more about Chicago's rules for recycling. >> Full story
---