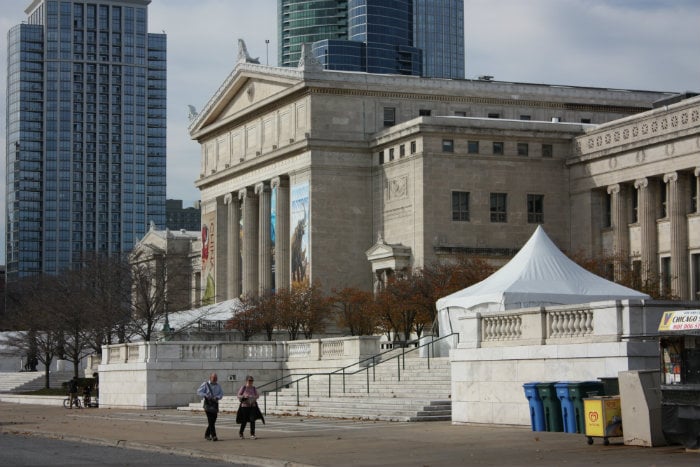 The Chicago Field Museum (Chloe Riley)
A former Field Museum employee accused of stealing more than $900,000 over seven years has a history of theft and is also suspected of skimming money from cash bars at past Field membership events, according to Cook County court records obtained by "Chicago Tonight" and from sources connected to the museum.
The former employee, 38-year-old Caryn Benson of Romeoville, was charged on Tuesday with one count of embezzlement by the federal government. The federal charge refers to the Field Museum only as "Organization A, a not-for-profit institution in Chicago."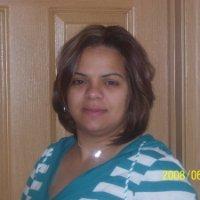 Caryn Benson (Linkedin) While the museum's 2014 tax return reported that a former employee had acted alone in stealing over $900,000, the federal charge against Benson accuses her of stealing just $33,014 between Jan. 1, 2014 and April 5, 2014. The U.S. Attorney's office refused to elaborate on the charge. 
Benson, who worked in a position at the Field Museum where she handled cash memberships, also had a run-in with a previous employer. In 1997, a Chicago police report shows she was accused of stealing from a South Side motor supply company where she worked as a cash register clerk. She was accused of pocketing cash for returned items which never showed up in inventory. She was ultimately ordered to pay $210 in restitution and the case was dismissed.
In 2003, she was hired as a temp at the Field Museum. Chief Marketing Officer Ray DeThorne said the museum ran a background check on Benson at the time she was hired, but the museum apparently did not find the previous theft charge. Benson was fired from the Field in April 2014, according to the federal charge.
When contacted this morning, the Field said it was unaware of her previous issues with theft and reiterated that her background check came back clean.
The museum said that Benson, who held a non-managerial position at the Field, was able to steal such a large amount of money because she handled memberships, some of which were paid in cash. The museum said a former employee admitted to stealing $903,284 after being confronted about the discrepancy. 
Another former Field Museum employee said Benson was also suspected of pocketing cash bar money at Field Museum membership events. DeThorne said he couldn't comment on that accusation due to the ongoing federal case against Benson. 
The museum has already been reimbursed for the $900,000 via its insurance policy, minus a $10,000 deductible, according to the Field's tax return. That money has since gone back into the museum's operational funds, according to DeThorne.
As a result of the theft, the museum has implemented tighter controls on employees who handle cash, according to DeThorne – though the Field has said it has no plans to fire its auditor, Grant Thornton LLP, which has conducted audits for the museum since 2009 – the beginning of the alleged theft.
Benson is scheduled to be arraigned in federal court before Judge James Zagel at 9:30 a.m. on Jan. 4.
Follow Chloe Riley on Twitter: @chloeriley84
---
Related stories: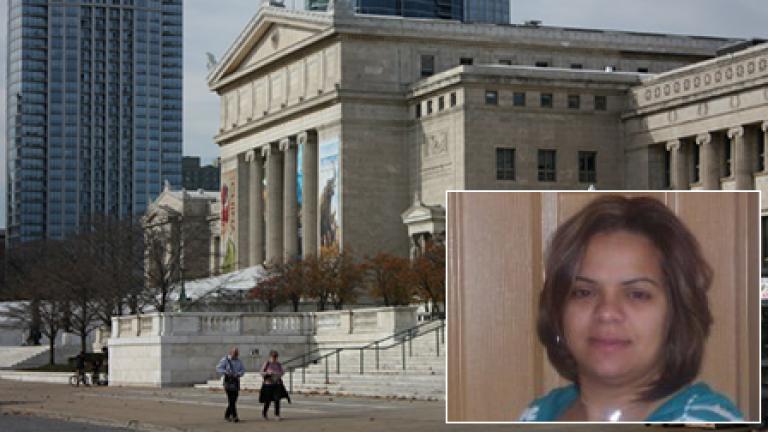 Former Field Museum Employee Pleads Guilty to Embezzlement
Jan. 4, 2016: A former employee of Chicago's Field Museum accused of stealing more than $900,000 from the museum pleaded guilty in federal court Monday to embezzling over $375,000.
---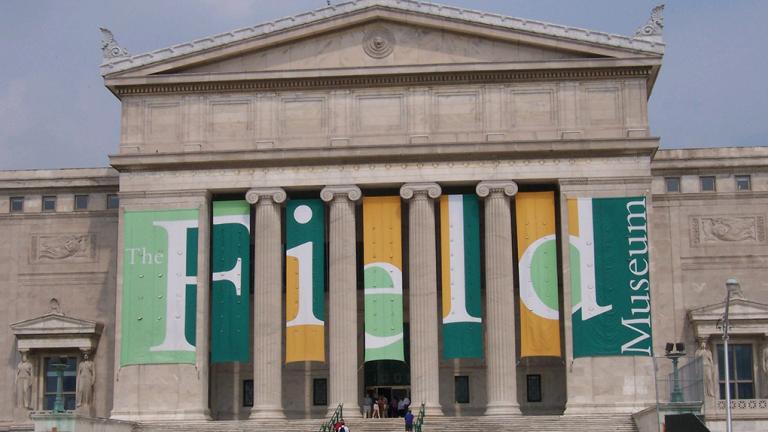 Former Field Museum Employee Stole $900,000, Documents Allege
Dec. 11, 2015: A former museum employee allegedly pocketed more than $900,000 over a seven-year period before the theft was discovered. The former employee has yet to be formally charged.
---