The Eastland Disaster of 1915 marks the capsizing of the SS Eastland on the Chicago River that claimed at least 844 lives. It is considered one of the greatest loss-of-life tragedies in Chicago history.
The first known footage of the disaster was discovered this week by Jeff Nichols, a University of Illinois at Chicago graduate student, while researching for his Ph.D. dissertation. Nichols discovered the footage as he was combing through video clips about World War I from the EYE Film Instituut Nederland.
In the first clip below, the footage switches from WWI footage to first responders walking on the hull of the SS Eastland to save survivors. The footage begins at the 1:10 mark.
---
In the second clip below, the attempt to right the SS Eastland is captured and begins at the 9:10 mark.   
---
We talk with Jeff Nichols and Eastland Disaster Historical Society executive director Ted Wachholz about the find, and the significance of the footage as we approach the disaster's 100th anniversary.
What is the significance of this find? Is it the only footage that exists?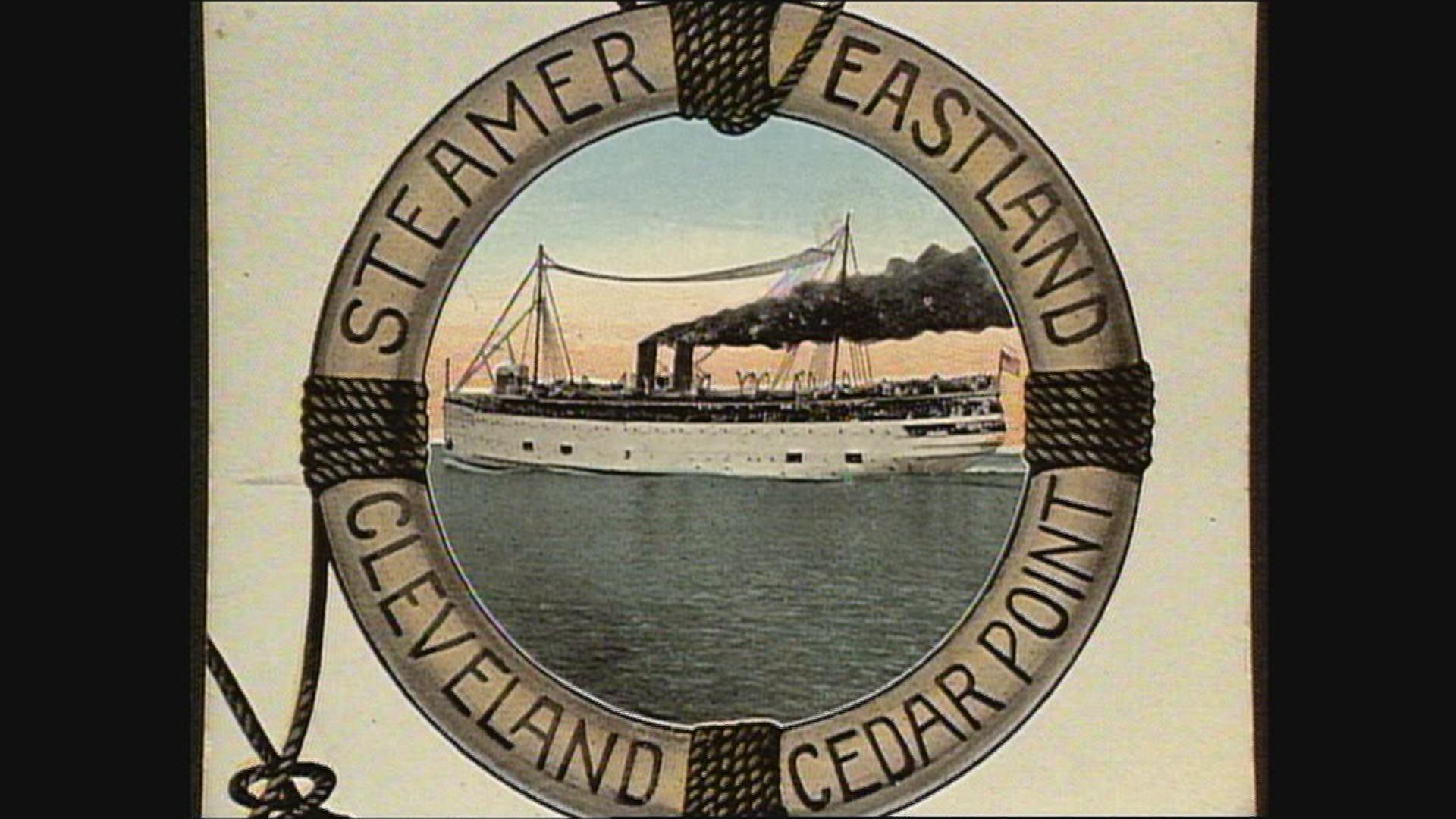 The find is significant on a number of levels. We have always known there was footage taken – moving pictures. Still photos show cameramen with tripods and cameras at the site. They were obviously taking film footage. Newspapers talked about motion pictures being shown after the accident. Our organization, for the last 16 years, has been pursuing leads but none developed into anything significant. We have worked with other organizations and Chicago museums and institutions but no one has ever come forth and had it or even seen it.
This is the 100th anniversary year and it comes up because of a fluke; it's just amazing. The footage wasn't even being actively sought out – it was found in WWI history archives in the Netherlands and now we have the first known ever publicly available footage – at least 55 seconds of film from the tragedy itself.
We are not only at the 100th anniversary but this comes right on the heels of our country losing the last direct connection to tragedy – Marion Eichholz who passed away late November 2014. When she passed, we lost the last direct voice to the tragedy. But now we have actual motion picture footage. It's the next best thing to a voice. It takes you right into the scene – it's far better than any single image.
Could the footage lead to any discoveries about that day not yet realized?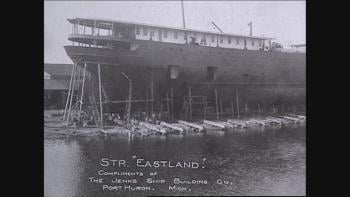 For the moment, we have the most significant record of the disaster in our hands, and the public has the ability to view it and it compliments all the historic record and thousands of families that have contacted us and given first- and second-hand information. It rounds out the historical package of the tragedy going forward.
We haven't had time to process the footage. We are being inundated with media requests and calls from constituents so we have yet to sit down and process the 55 seconds of actual tragedy and 30 seconds of the attempt to raise the ship. There are some amazing things I see when I watch but we need to put it up on a screen and go frame by frame. There is so much going on. We need to look at each frame and divide it into quadrants to focus on one area for anything that jumps out. We have seen affirmations of things we have always known but we haven't processed it yet in fine detail for revelations.
Is it possible more footage could exist?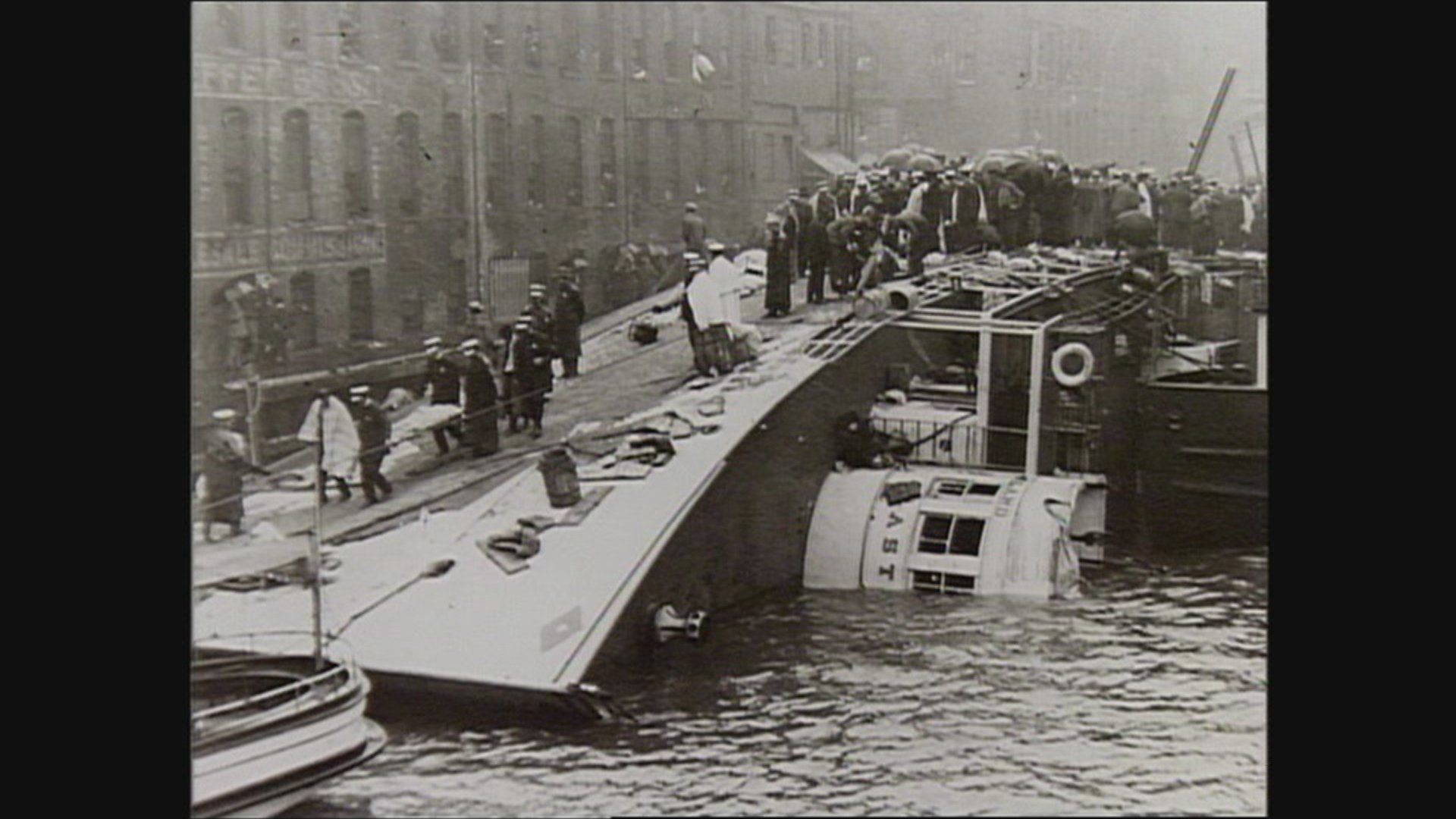 Absolutely. The first time I played it and saw it was only 55 seconds – I hate to say only because it is so incredible, but in my heart, I know there is additional footage. This find gives us a whole new strategy for searching and researching. All efforts have been based on searching for footage of the Eastland Disaster exclusively. With this accidental find, we can now be searching film archives around WWI and the year of 1915. This will be a much more labor-intensive job but we need to start going through it to see what we can find. U.S. involvement in WWI was just getting started at that time so they coincide. We may turn up more footage in the same way. This definitely gives us another hope or angle if you want to call it that.
Eastland Disaster is considered the largest Chicago disaster in history?
In terms of the loss of life, yes. The Chicago Fire had more physical property damage, but in terms of loss of life, it is Chicago's greatest disaster; and the Iroquois Theater disaster follows in terms of deaths.
Why was the death toll so high?
There are a couple of reasons: you had over 2,500 people pretty much shoulder-to-shoulder on a three-and-a-half deck ship. It was filled to capacity and then some. In a matter of 2-5 minutes, it rolled over and lost 844 people in that period of time. People on the river side had no chance of survival. You had all the people, debris, tables, chairs, refrigerators. There was just no chance for them. They were suffocated versus drowned- they were crushed to death. There was only one deck of the east landside that was open-air. The other two decks were enclosed so passengers could not escape. The physics of it – it was virtually impossible to survive even though they were still at the dock. People had ill feelings one hour prior, the Eastland rocked back and forth over the course of 40 minutes. Many after the fact felt it was unsafe, but others thought it was exciting and fun as it rocked. With each time it rocked, people were thrilled. It wasn't until the final time that it rolled that people started to panic and realize how dangerous it was. The very last moments were when they realized disaster was upon them. The Titanic took over several hours, but in this case people had seconds or maybe a few minutes at best to figure out how to survive.
Interview has been condensed and edited.
---