Mayor Rahm Emanuel won a second term in office in this month's runoff election. He joins Chicago Tonight for a forum with Mikva Challenge high school students who'll ask him about his priorities for his second term and how he plans to address issues facing young people in Chicago. Phil Ponce will host the one-hour forum; Chicago Tonight correspondents Brandis Friedman and Paris Schutz will be in the studio audience to assist with the questioning. Follow @wttw #ChicagoTonight for live tweets and to join the conversation. 
Read statements by Mikva Challenge students about their participation in the program, what they had hoped for the forum, and what they thought about the forum once it ended.
Tyshawn Brown, sophomore at Wells High School 
"What I like about Mikva Challenge is that it's a positive program where a group of teens come together to help and provide youth voice for the whole school. I like the projects we work on because they're hands on and directly impact our school. I'm excited about the forum with the mayor because I get to hear things from his perspective and also because this is my first time to be in the mayor's presence."
After the forum, Brown said he liked how direct Emanuel was with students, but he was disappointed the mayor didn't speak more about increasing funding for schools. He said he'd like to see his school, Wells Community Academy High School, get more money for student activities.
"We were supposed to get a basketball court but that didn't end up happening," Brown said, adding that his school also doesn't have baseball or football fields.

Miah Truitt, sophomore at Wells High School 
"What I like about the Mikva Challenge is how it prepares me for the future in professional ways. It helps me communicate with others to compromise and find the answer to different solutions in the world. I am excited to meet the mayor because not only will I get to know more about him, but also I will get a chance to represent my council at the forum.  It's an opportunity to have our school recognized and talk about the work we have done."
Truitt said Emanuel gave good answers during the forum, but she walked away with feeling the same way about him.
"I just wanted to know he's doing things for all communities," she said.

Autumn Crump, Morgan Park High School graduate
"I like Mikva Challenge because it helps me develop more as a person. The organization is very diverse and welcoming. I especially like my council because we get to work directly with the mayor and everything is hands on, so we know that what we're doing has a positive and great impact on our generation."
Following the forum, Crump talked about her perception of the mayor. "In the beginning, I kind of had a negative perception of him. I didn't think he should be mayor," she said, saying she disapproved of his plan to use $55 million to help build a $170 million basketball arena at McCormick Place that would partly be used by DePaul University. "I think the funding could have gone to something else."
But she said her impression of Emanuel changed. "At the beginning I thought it was just an act, but after today I think he has the potential to improve," she said.

Stephanie Vargas, senior at Westinghouse High School 
"What I like about Mikva - if I have to choose just one thing - would be the way youth are taken just as seriously as the adults that we work with. Mikva staff believes in our abilities to create meaningful change. I'm excited for the forum tomorrow because it'll be my second chance to meet with Rahm and ask him the tough questions he should've been asking himself a long time ago. He's under a different light now, he's more vulnerable and hopefully that'll make him answer our questions honestly."
After the forum, Vargas said she felt the mayor didn't answer questions directly.
"This forum was really important to me and I think since this is our city, we have the responsibility of holding Mayor Emanuel accountable for his decisions. Perhaps since he was on TV, I felt that he beat around the bush a little."

Cashe Cawley, junior at Tilden High School
"What I like about Mikva is the program is a great way for people to communicate among each other and working with new people. Yes, I am excited about the mayor's forum because I wanted to hear every important detail that's going to be said. I was also very excited about seeing the mayor and actually being able to join him and asking questions and getting feedback."
View a slideshow of behind-the-scenes images.
---
In 1999, Mikva Challenge started with two schools and 40 students; its goal was to get high school students interested in public service. Originally, Mikva Challenge was going to be a scholarship to honor the legacy of Abner Mikva, but conversations with Mikva led to organization focusing its mission on engaging youth in political campaigns and public service. Now there are more than 6,000 students and 130 teachers who participate at 110 schools in the Chicago metropolitan area.
"Abner Mikva was known for his phrase—when asked by a Chicago ward committeeman, 'Who sent you?' he said, 'Nobody.' [The ward committeeman] said, 'We don't want nobody nobody sent.' [Mikva's] career has been about getting the voices of 'nobody nobody sent' heard. The Mikva Challenge is the genesis of that to get out and reach out to young people in Chicago," said Meghan Goldenstein, Elections in Action Program Director for Mikva Challenge. "And we invite them to be part of the process…. The campaign program is designed to let students see what it means to be involved in a campaign and how even if you're not old enough to vote you can still have your voice heard."
While adults do bring up and address youth issues, Goldenstein said it's important for youth to be heard on these issues as well.
"Some issues young people care about aren't necessarily the first ones adults bring up, which is why we argue young people need to have a seat at the table," she said. "Even when adults have students' best interests in mind, their perspective is different. To have the perspective of a young person included is very valuable." 
Mikva Challenge has several different youth programs and councils, including a Mayor's Youth Commission comprised of 25 high school and college students. The commission meets with the mayor a couple of times a year to address youth issues.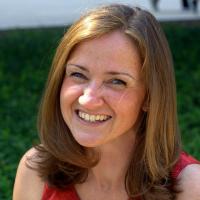 "For example, a couple of years ago, [the mayor] was interested in increasing school attendance. They did research and surveys of students and looked at what other cities did [to boost attendance]," Goldenstein said. "They realized that some students had trouble paying the CTA fare. A pilot program was started to give free CTA cards to students who got free or reduced lunches to see if that increased the attendance rate."
The pilot program started in five schools, and was successful in boosting attendance rates. It is now offered at 11 schools.
Engaging youth in public service and the election process early sets them up for a lifetime of civic engagement, according to Goldenstein. 
"They're going to be the next voters and taxpayers. If they're engaged now, ideally, it will help them be better citizens and more engaged down the line," Goldenstein said. "There's a book called No Citizen Left Behind by Meira Levinson and she talks about how we don't hand kids the keys to a car when they turn 16 and say, 'Go drive and be awesome.'
"There's a significant amount of training with drivers ed and practice with adults, and kids get better. It's a habit just like civic engagement is a habit. We don't expect when people turn 18 to go from zero to 60; you don't see high levels of engagement. We hope that by campaigning, advocating for youth issues, and being engaged through different opportunities shows them they can have an impact. When they do turn 18, they're more likely to continue those habits." 
Voter turnout in Chicago's February election was around 40 percent and forced an unprecedented mayoral runoff election.
"I think it was a nice of example of how democracy does work in Chicago," Goldenstein said of the mayoral runoff election. "Maybe a lot of people had gone into it thinking Emanuel has a lot of money, he's going to win the election in a walk. But the fact it went to a runoff shows that when people do participate, a lot more issues are talked about and that every vote does count in the mayor's race and in the City Council ward races too."
Mikva Challenge students worked on campaigns for both Mayor Rahm Emanuel and Cook County Commissioner Jesús "Chuy" García leading up to the runoff election. In addition to getting students involved in candidates' campaigns, Mikva Challenge has students reflect on the elections.
"Candidates students support don't always win, and we're making sure students see that as an opportunity as a 'what's next' kind of moment," Goldenstein said, "[Reflecting on the election] gets them to think, 'This is the guy, how do I make sure he pays attention to us?'"
That guy is of course Rahm Emanuel and regardless of which candidate the students supported, they know the decisions he makes will impact them. 
"This is an opportunity for him to listen to them and now they can tell him what their concerns are," she said. "I hope students come out of [the forum] feeling like the mayor has given consideration to the questions that are important to them, and they come out feeling like he hears their concerns and hopefully, he's able to address some of them. I think it's a great opportunity for Chicagoans viewing to see what Chicago students are capable of…. When you give students a seat at the table, they are anything but unengaged; they care very passionately about the city, their neighborhoods and their families."