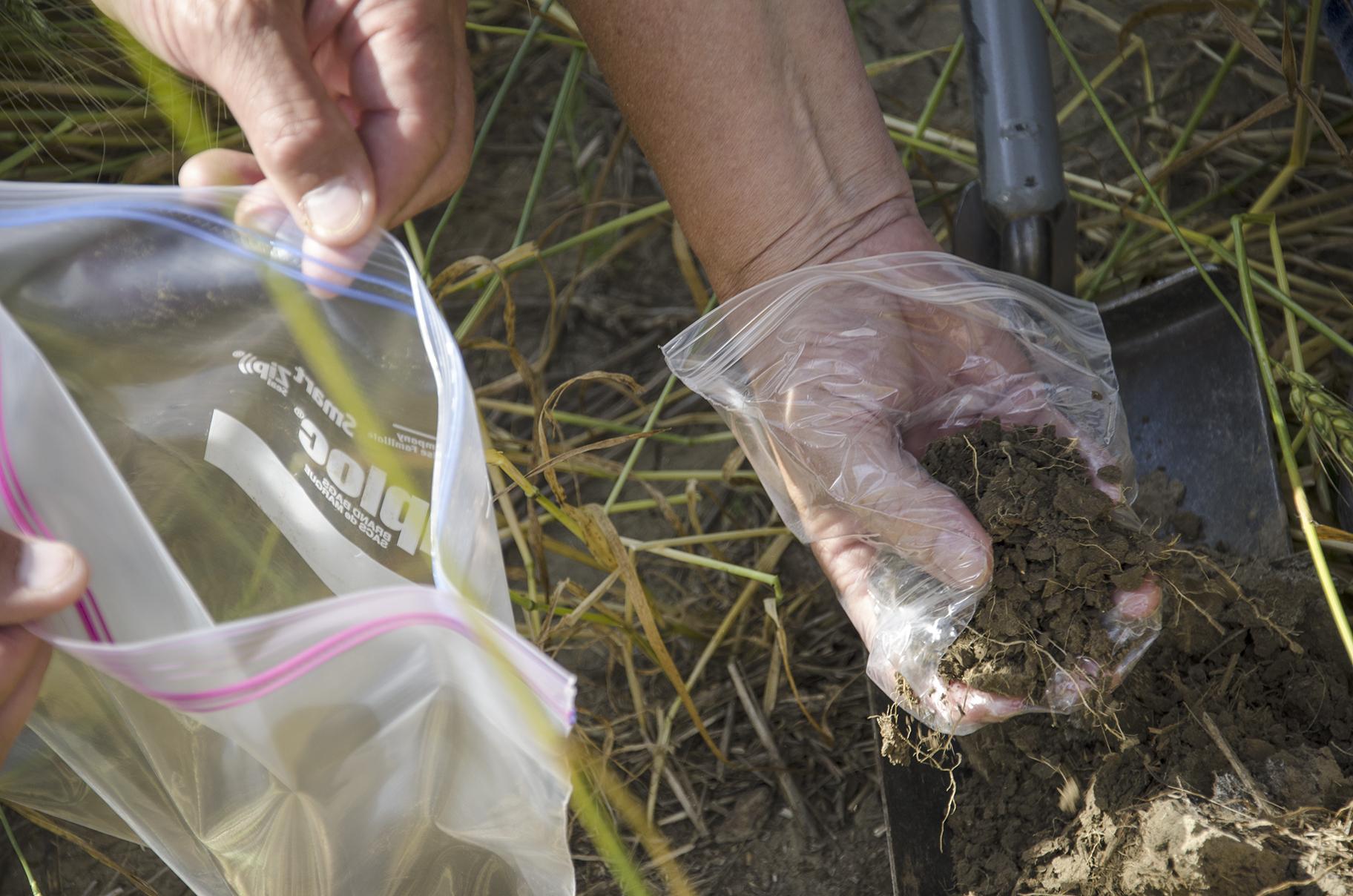 (U.S. Department of Agriculture)
As urban agriculture programs expand in Chicago and other cities, a new project aims to unearth data on one of the biggest potential obstacles to city-based farming efforts: soil contamination.
The University of Illinois' Chicago Safe Soils Initiative is offering free soil lead tests to home gardeners and urban farmers across the Chicago area.
The new effort – led by the university's College of Agricultural, Consumer and Environmental Sciences in partnership with U. of I. Extension and Chicago-based nonprofit Advocates for Urban Agriculture – is looking to collect thousands of soil samples from backyards, community gardens and larger-scale urban farms over the next two years.
Researchers say the results will allow them to map lead hot spots across the area. The data can then be used to guide decisions about where to start new urban gardens or farms and inform mitigation strategies in areas with contaminated soil.
"There's a lot of evidence that cities are hot spots of heavy metals like lead," said Andrew Margenot, the project's leader and an assistant professor in U. of I.'s Department of Crop Sciences, in a statement. "We need to consider that aspect of urban farming."
Soil naturally contains lead at low concentrations. For example, the average Illinois soil sample is 21 parts of lead per million, which is not considered harmful, according to the U. of I. researchers.
But the average sample in Chicago is estimated at 198 parts per million, and researchers said it's not uncommon to find measurements in the thousands in certain spots throughout the city.
High lead levels are most typically found adjacent to houses built before before lead-based paint was banned in 1978, and near industrial sites. Once lead enters soil, it forms a strong bond to organic matter and clay, meaning it does not leach but stays where it is deposited.
"If I had a backyard garden and I suspected there might be lead, I would [sample] every foot," Margenot said. "Knowing how much those levels can vary, it's just not worth not knowing."
Soil tests can cost $30 to $80, researchers said, but are free as part of the new initiative.
The Cook County Farm Bureau also coordinates a free soil testing program.
In addition to collecting samples from urban gardeners and farmers, Margenot and a group of U. of I. students are doing their own sampling throughout Chicago at a number of longer-term testing sites. The research team is also studying crop selection and soil amendments – materials that are added to soil to enhance its physical properties – that could reduce the amount of lead taken in by plants.
"We want to find out what's the safest crop [and] the best form of amendment to add," Margenot said in a statement. "All we have are rules of thumb for lead-contaminated soils, such as avoiding root crops and choosing fruiting plants. We have some data so far that supports that, but not enough from real-world situations and not enough data to know what to do with leafy plants."
Chicago-area gardeners and farmers can participate in the new initiative by submitting soil samples via mail or in person at a U. of I. Extension office in Cook County. Samples can also be submitted at a number of upcoming urban agriculture events in Chicago.
For more information, visit the Chicago Safe Soils Initiative website.
Contact Alex Ruppenthal: @arupp | (773) 509-5623 | [email protected]
---
Related stories:
USDA Declares Agriculture Disaster in Illinois Following Floods
EPA Plans $1.3M Cleanup of Manganese-Contaminated Soil on Southeast Side
EPA Finds Lead Contamination in Southeast Side Soil – In Addition to Manganese