#MSDSTRONG | Marjory Stoneman Douglas High School from Ryan Blitzer on Vimeo.
Lakeview resident Cassie Chamis was stunned when she heard about the mass shooting at her alma mater, Marjory Stoneman Douglas High School.
"I was completely devastated," said Chamis, who graduated in 1998 and lived in neighboring Coral Springs through high school. "It felt very personal to me even though it's been many years since I've been to my high school, but it felt like somebody came into my house, my home and hurt a family member."
Now, Chamis is working with local alumni to host a benefit on March 18 to help raise funds for March for Our Lives Chicago, which will coincide with marches across the country on March 24 to call for an end to gun violence and mass shootings in schools.
"I'm so proud of the current MSD students. In the face of so much tragedy, they are able to stand up," said Chamis. "Our alumni group wants to support them in any way possible. We can have a voice too. We can improve gun violence in our own cities."
Chamis is no stranger to gun violence. Working as a clinical nutrition manager at Sinai Health System in North Lawndale, she's cared for many patients who have been victims of such incidents. Many of her colleagues have been personally touched by gun violence in the community, but the Parkland shooting on Feb. 14 really struck her.
"It really hit home for me," she said. Overwhelmed by the "mix of emotions" she was experiencing that day, Chamis turned to Facebook to connect with her high school friends and joined a Marjory Stoneman Douglas High School Alumni group dedicated to mobilization in the wake of the shooting. (More than 10,600 people are members of the alumni group as of March 5.)
MSD alumni in Chicago will host the Sunday, March 18 benefit "We've Got Your Back," which will be held 3-6 p.m. at The iO Theater (1501 N. Kingsbury St.). The event will include a silent auction, screening of the video #MSDStrong and a performance. Tickets are $15 in advance ($20 at the door). 
Chamis hopes the benefit will "bring together" Chicagoans and get students involved with local anti-violence organizations. "We want to make the conversation on gun violence move forward," she said. "We need to keep gun violence in the conversation. We can't let this be swept under the carpet. I don't have kids, but no child and no parent should ever feel the way those kids did or those parents did. There should never be any school shootings ever again."
All proceeds from the event will benefit March for Our Lives Chicago. Donations can also be to the Stoneman Douglas Victims' Fund. For more information about MSD alumni efforts, visit the group's website.
Contact Kristen Thometz: @kristenthometz | [email protected] | (773) 509-5452
---
Related stories: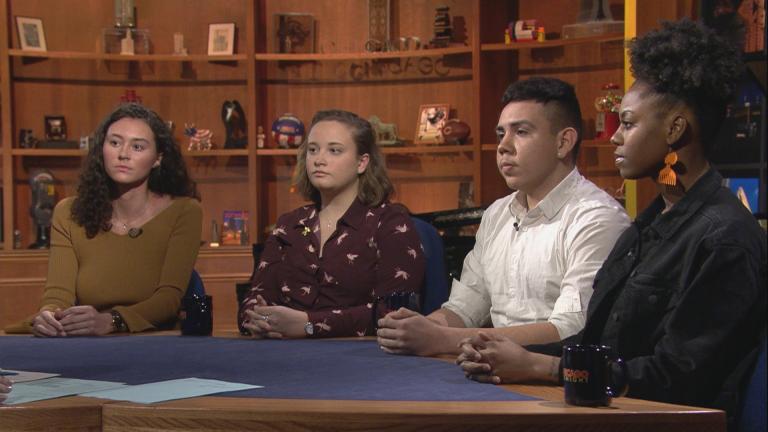 Local Students Discuss Movement for Gun Law Reform
Feb. 28: As survivors of the Parkland shooting return to school in Florida, we ask local high school students their thoughts on school safety and gun control.
---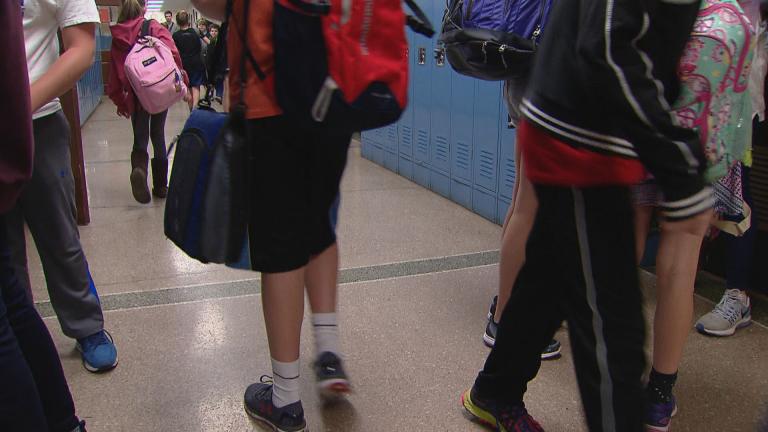 From Virtual Reality to Physical Barriers: Building a Safer School
Feb. 26: What can school districts do to prevent a mass shooting? While the gun debate rages on, schools have to come up with other ways to make sure students are safe.
---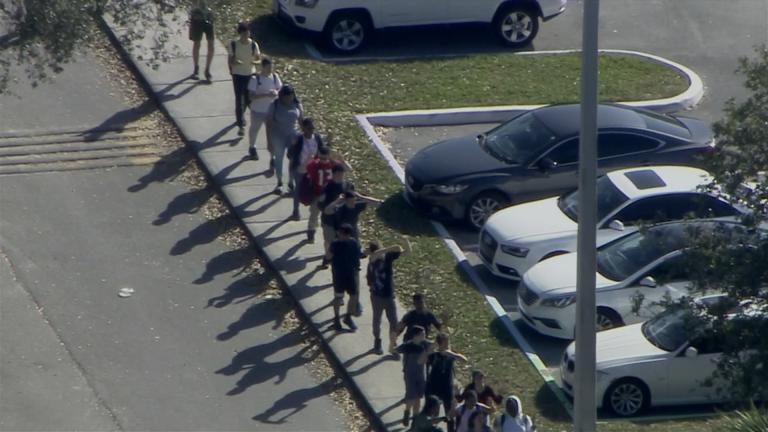 Florida School Shooting Spotlights Need for Mental Health Services
Feb. 15: The 19-year-old suspected of opening fire Wednesday inside a Florida high school had a troubled past. A pair of experts discuss mental health issues and how the threat of violence impacts young people.
---