The 19-year-old suspected of opening fire Wednesday inside a Florida high school, killing 17 people, had a troubled past and had been expelled from the school for disciplinary reasons.
Nikolas Cruz has been described by fellow students as volatile and exhibiting strange behavior, according to multiple media reports. Classmates also said he often bragged about his guns, which he posed with on social media, and killing animals.
School authorities in Broward County, Florida, say Cruz's abusive behavior caused him to be expelled from Marjory Stoneman Douglas High School, where he is now charged with killing 14 students and three adults.
"This is a kid that had a lot of warning signs, but was also a kid who was probably identified as needing support because he was expelled," said Colleen Cicchetti, executive director of the Center for Childhood Resilience at Lurie Children's Hospital.
Cruz, who was adopted, was living with a friend's family after his mother Lynda died of pneumonia in November. (His father died of a heart attack several years ago, according to the Chicago Tribune.)
The loss of his mother, coupled with his disciplinary issues at school, "should certainly suggest that we (as mental health providers) want to provide services to this student," Cicchetti said.
Tali Raviv, a psychologist at the Center for Childhood Resilience, says intervention should have started before Cruz's "disturbing" social media posts.
"We would've done better if we had looked at way earlier signs that this student was disconnected, that this student has needs for other types of supports and maybe for conflict resolution types of intervention because I did read that there was a history of potentially dating violence and other aggression," Raviv said. "How could we have looked at that without other threats on social media?"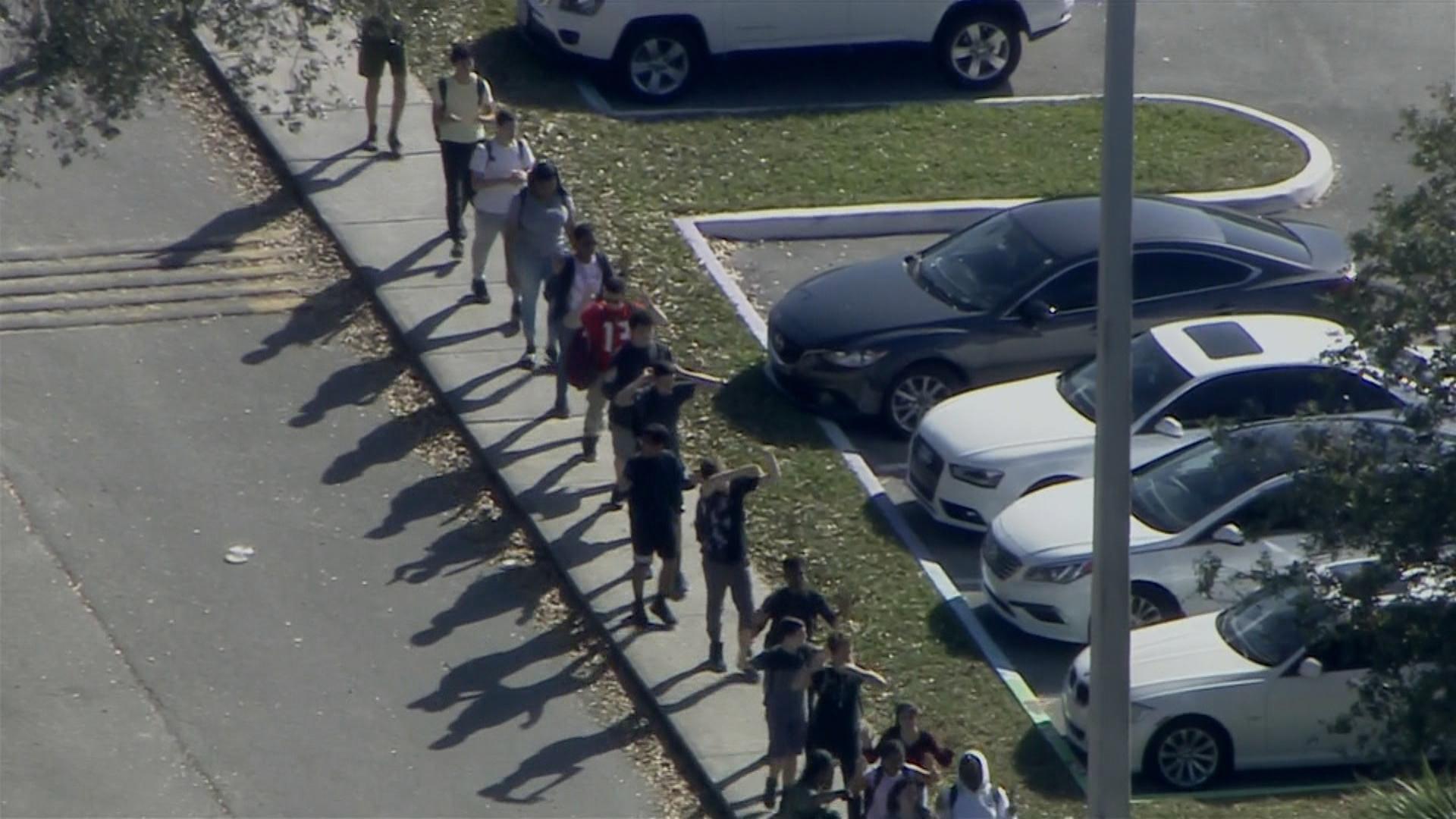 Students are evacuated from Marjory Stoneman Douglas High School on Feb. 14, 2018 after a gunman opened fire.
Both Raviv and Cicchetti say better communication is needed across agencies in order to identify students who are at risk for dangerous behavior. "I also think that generally speaking, we have to have some mechanisms for peers to understand how they can share concerns with adults," Raviv said.
She also believes schools need to rethink about how they respond to people like Cruz who have disciplinary issues. Rather than expel or suspend students, Raviv says schools should figure out how they can better support those students. "How do we provide more support rather than stigmatizing and removing these people and isolating them further?" she said.
In order to help them, teachers need to be trained to look for symptoms. "They're the first responders. They're the ones who see the students day-in and day-out in their classrooms," Raviv said.
With proper training, teachers could then alert mental health professionals, who can further investigate students' behaviors and "make sure they have the kind of wraparound services that is appropriate for their level of need and risk," Cicchetti added. "And right now that is not happening in a lot of our schools."
How to cope after a traumatic event
The Parkland, Florida, shooting fell on the 10th anniversary of the fatal shooting at Northern Illinois University that claimed five lives on Feb. 14, 2008. As survivors, alumni, students, families and staff gathered on campus, they were jolted by the news.
"We were all gathered in a room and were about to go out at 3:06 p.m. – that's when (the shooting) happened – and do a tolling of the bells and lay a wreath on the memorial outside the classroom. At 2:30 p.m. people started looking at their phones, and someone said, 'There's a shooting happening on the anniversary of another shooting,'" said Ravenswood resident Patrick Korellis, who was a senior at the time of the 2008 shooting and was struck in the arm and the back of the head. "This tragedy made the day harder."
Even though it's been 10 years, the community is still healing, said Mundelein resident Harold Ng, who was also struck in the head. "I don't think you heal 100 percent, but you get closer every day," said Ng, who is writing a book about his experiences.
Both Korellis and Ng keep in contact with other survivors through a private Facebook page and emphasized the importance of connecting with others after a tragedy.
"You're not alone," Ng said, adding there's a tight-knit community among survivors of mass shootings. Survivors from Virginia Tech and Columbine attended the anniversary ceremony at NIU on Wednesday. "Talk to whoever you feel comfortable with. We want to be there for you. You don't have to do it alone."
Korellis says people need to be patient with the healing process, which will "take a lot of time mentally and physically," he said. "Don't be scared to get counseling. Get counseling. Talking about it will help most," Korellis said. "Have a tight-knit community with the other victims of that shooting."
For students in Parkland, providing accurate information about the shooting and an opportunity to talk about what transpired should be the immediate crisis response, said Cicchetti.
The sooner students can return to class the better, says Raviv. "You want to empower people that life is going to go on," she said. "For the students in particular, really the structure of a normal routine and an opportunity to see their peers are really going to be important."
Contact Kristen Thometz: @kristenthometz | [email protected] | (773) 509-5452
---
Related stories: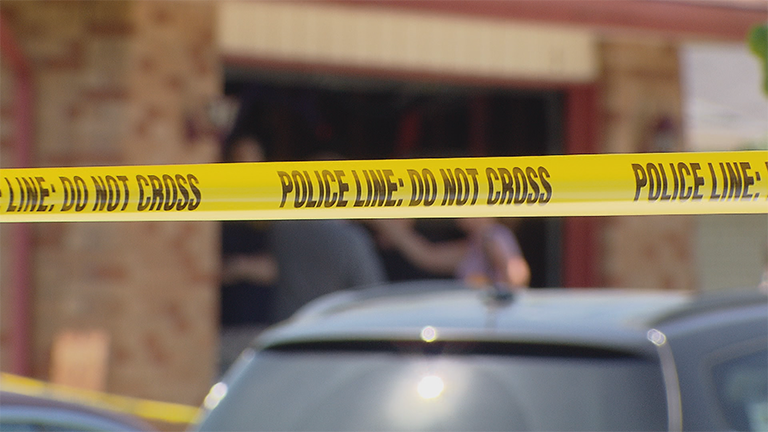 How to Predict Mass Shootings? Look For Domestic Violence, Says Professor
Nov. 7: Could the deadly mass shooting inside a Texas church on Sunday have been predicted? Yes, a Northwestern professor argues, if only more attention had been paid to the gunman's history of domestic violence.
---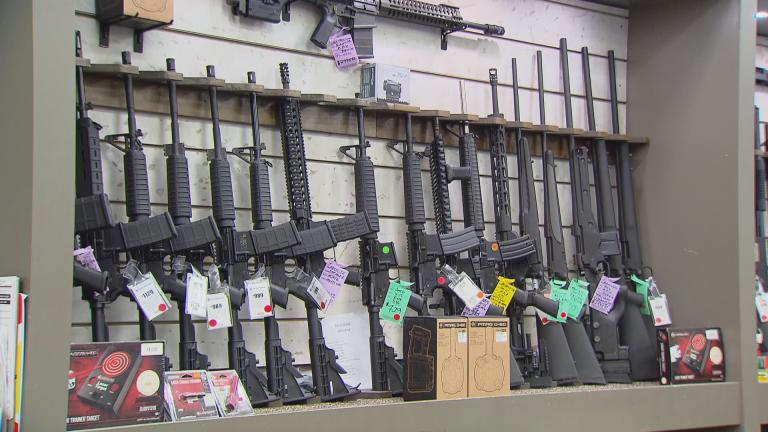 Proposed Legislation Targets Illinois Gun Retailers
Nov. 7: President Donald Trump again says Chicago has the nation's toughest gun laws. While that's not true, local prosecutors and gun control advocates say it's because of holes in the law that getting a gun here is so easy. Lawmakers are now considering tighter regulations in Illinois.
---
Study: Despite More Coverage, Mass Killings Not Occurring More Often
Oct. 19: While public awareness of mass killings is undoubtedly higher, U of I researchers say the frequency with which they occur is steady – and it's remained that way over the last decade.
---