Retired U.S. Supreme Court justice and Chicago native John Paul Stevens called for the Second Amendment to be repealed in a New York Times op-ed just days after the March For Our Lives rally calling for gun control legislation.
The event, which drew hundreds of thousands on Saturday to the National Mall in Washington, D.C., demands respect, says Stevens.
"They reveal the broad public support for legislation to minimize the risk of mass killings of schoolchildren and others in our society," Stevens wrote in the op-ed.
"That support is a clear sign to lawmakers to enact legislation prohibiting civilian ownership of semiautomatic weapons, increasing the minimum age to buy a gun from 18 to 21 years old, and establishing more comprehensive background checks on all purchasers of firearms. But the demonstrators should seek more effective and more lasting reform. They should demand a repeal of the Second Amendment."
Stevens argues that the Second Amendment was designed to protect states from a national standing army, a concern that he calls "a relic of the 18th century."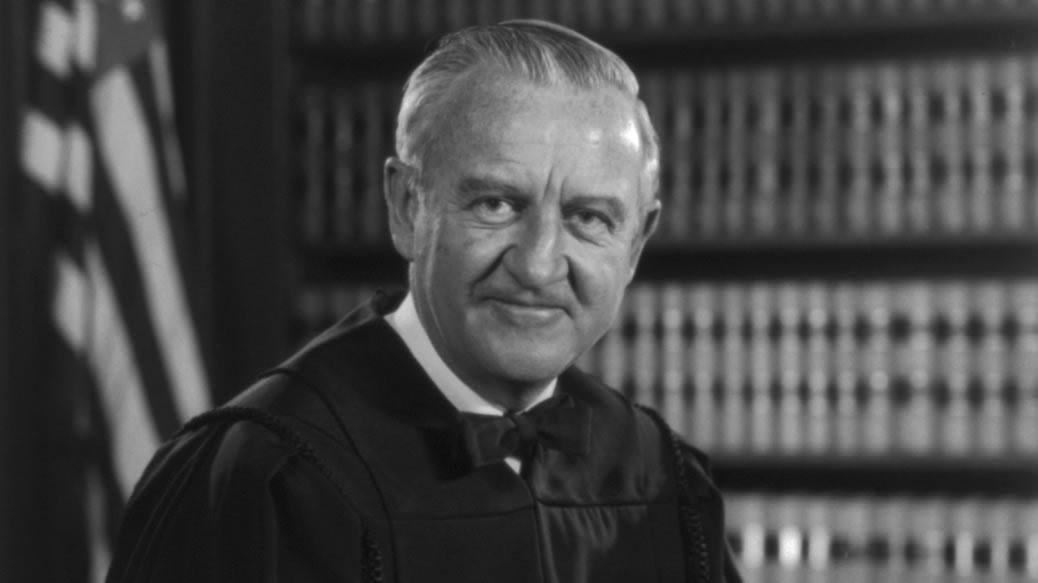 Justice John Paul Stevens' 1976 U.S. Supreme Court official portrait (Library of Congress)
Stevens joined the court in 1975, and it wasn't until 2008 that the Supreme Court ruled in District of Columbia v. Heller that the Second Amendment protects an individual's right to bear arms. He was among the four dissenters in the 2008 case. In his dissent, Stevens wrote "there is no indication that the Framers of the Amendment intended to enshrine the common-law right of self-defense in the Constitution."
In his op-ed, Stevens says that the 2008 decision was "wrong," "debatable" and "has provided the NRA with a propaganda weapon of immense power."
Repealing the Second Amendment would be "simple and do more to weaken the NRA's ability to stymie legislative debate and block constructive gun control legislation than any other available option," Stevens wrote in his op-ed. "It would eliminate the only legal rule that protects sellers of firearms in the United States. ... It would make our schoolchildren safer than they have been since 2008 and honor the memories of the many, indeed far too many, victims of recent gun violence."
The NRA issued a statement Tuesday in response to Stevens's op-ed. "Emboldened by the mainstream media, the gun-control lobby is no longer distancing themselves from the radical idea of repealing the Second Amendment and banning all firearms," Chris W. Cox, executive director of the National Rifle Association Institute for Legislative Action, said in a statement.
The March For Our Lives protests, as indicated by participants' "words and placards," are about banning guns, according to Cox's statement.
"The men and women of the National Rifle Association, along with the majority of the American people and the Supreme Court, believe in the Second Amendment right to self-protection and we will unapologetically continue to fight to protect this fundamental freedom," Cox said in a statement.
---
Related stories:
Chicago Teens March for Gun Control in DC
Chicago Teen to Victims of Gun Violence: 'I Cry With You, I Scream With You'
Chicago Students Call for Gun Reform in Massive Walkout
Rauner Vetoes 'Onerous' Gun Dealer Licensing Bill