Red and blue markers illustrate where five air monitors were installed this spring at S.H. Bell's Southeast Side facility. The monitors found high levels of manganese, prompting the EPA to cite the company with violations of the Clean Air Act. (Environmental Protection Agency)
Children on Chicago's Southeast Side have higher levels of manganese in their toenails than children in other parts of the city, according to the preliminary results of a study aiming to measure the impact of toxic metals on children's health in one of the city's most polluted areas.
The study, launched this summer by researchers Victoria Persky and Maria Argos from the University of Illinois at Chicago's School of Public Health, is examining the relationship between exposure to heavy metals (including manganese and lead) and lung function in children with asthma.
The researchers have been comparing toenail samples from children in Little Village and Pilsen with samples from children on the Southeast Side, where recent studies have found high levels of manganese dust traced to at least one facility that stores and processes bulk amounts of industrial materials. The company's inventory includes manganese, a metal that is essential in steelmaking but that can cause neurological symptoms similar to Parkinson's at high exposures, in addition to impaired lung function, according to the Environmental Protection Agency.
Persky recently told Chicago Tonight that it is too early in the study to draw conclusions about the link between exposure to manganese and pulmonary issues. The study is expected to be finalized at some point next year.
But Olga Bautista, a parent and community organizer who leads the advocacy group Southeast Side Coalition to Ban Petcoke, said the preliminary finding "reinforces that we are dealing with exposure to toxins in this community, and we're dealing with it in a very isolated way."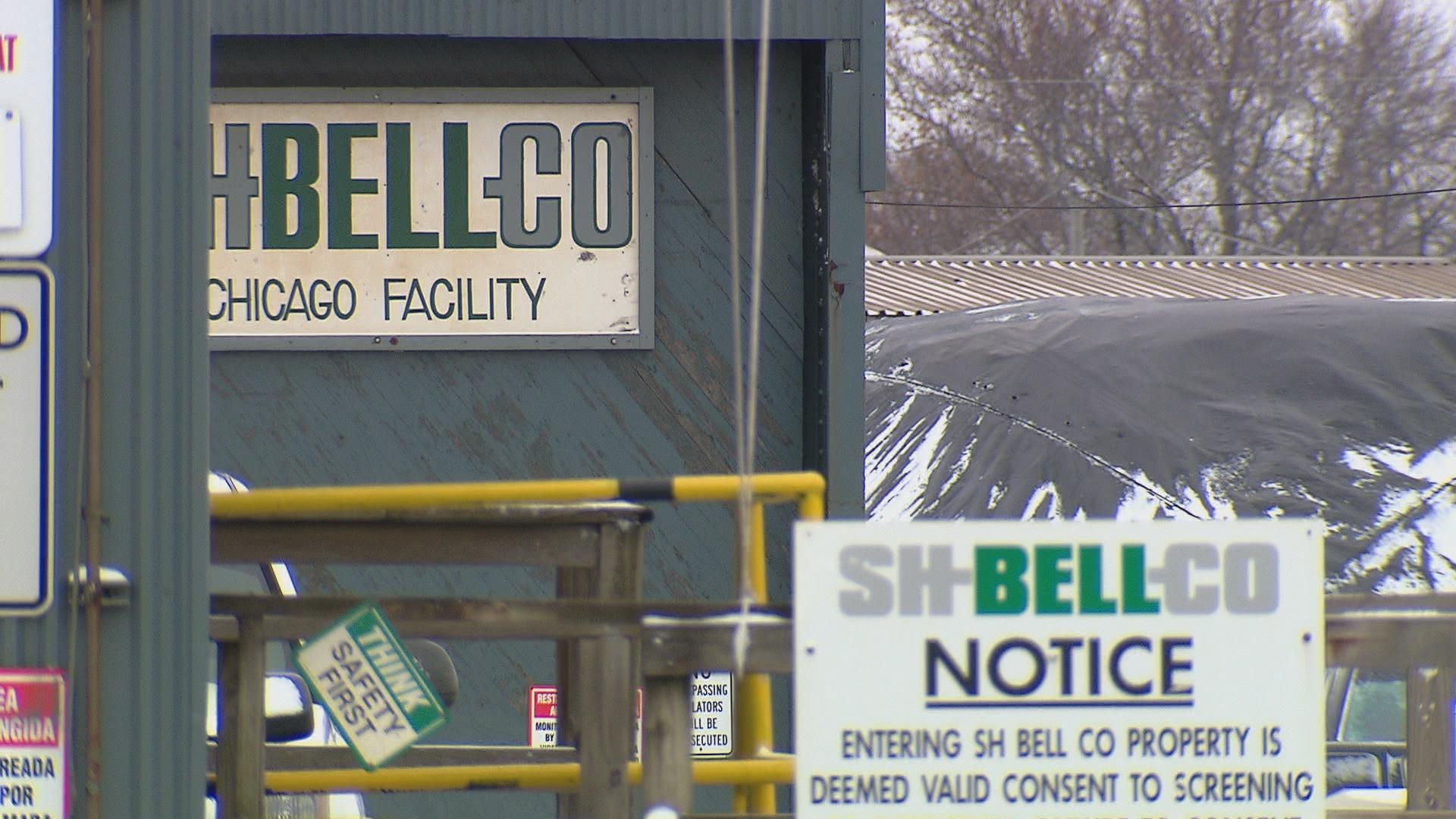 More: Read our full series on manganese on Chicago's Southeast Side
---
On Tuesday, Bautista and representatives from other public health groups sent a letter to Mayor Rahm Emanuel referencing the UIC study, which has found "substantially higher levels" of manganese in children on the Southeast Side, according to the letter.
In light of the findings, the groups are demanding that the city issue a moratorium on storing manganese outdoors until the city finishes an ongoing study of manganese sources in the area.
One company under examination is S.H. Bell Co., which the EPA cited in August for violations of the Clean Air Act that included exceeding federal health standards for manganese emissions.
About 20,000 residents, including more than 6,000 children, live within 1 mile of S.H. Bell in predominantly low-income and minority neighborhoods, according to EPA data.
In addition to Bautista and other members of the Southeast Environmental Task Force, the letter to Emanuel was signed by Reclaim Chicago, National Nurses United-Illinois, Natural Resources Defense Council and The People's Lobby.
"We cannot wait any longer," the letter states. "There is a clear need for the city to step up and protect its most valuable resource – its people – by taking immediate action against these threats to public health."
Chicago's Department of Public Health expanded its investigation of manganese sources in the area after the EPA found average concentrations of the metal that exceeded the federal limit of 0.3 micrograms per cubic meter of air over a four-month period, prompting the violations against S.H. Bell. EPA data showed levels up to four times the limit during the same period.
Since the discovery of high manganese levels, the city has required S.H. Bell to submit a revised dust control plan adhering to limits up to two times as strict as federal standards for pollutants. The city says it has also increased inspections at the facility, and has met with community groups twice in the past six months to gather feedback on the city's efforts and discuss ways to communicate about ongoing public health issues.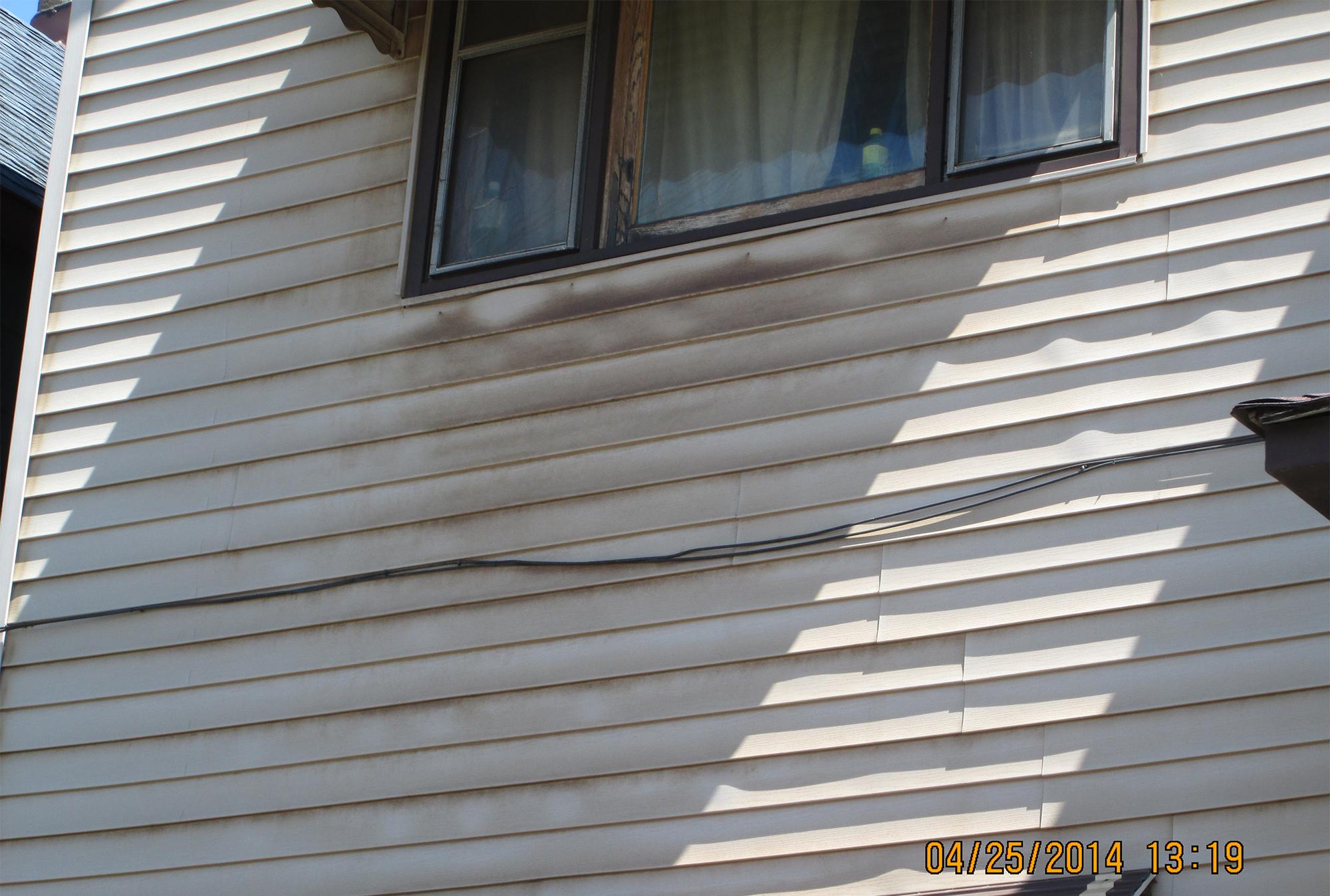 In 2014, the EPA documented rust-colored dust on homes near S.H. Bell and considered it evidence of "fugitive dust" migrating from the company's facility. (EPA)
The federal Agency for Toxic Substances and Disease Registry is also evaluating manganese data from air monitors that S.H. Bell was forced to install earlier this year as a result of previous violations. A spokesperson for the agency said it will issue a complete assessment of manganese exposure in the area after a full year's worth of data is collected, with a report expected no later than the end of June.
S.H. Bell said it has purchased two new dust collectors to control pollutants and that it expects manganese levels to drop below the federal limit when measured over the long term. Below is the company's full statement.

S.H. Bell is working closely with both the city and EPA to ensure a safe environment for the community and our employees. Air monitor readings taken by our facility over the past five months show the average monthly manganese levels were well below the EPA's and ATSDR's established minimal risk level, which is a very conservative risk screening threshold. The monthly manganese levels declined 83 percent from July through October. The EPA and ATSDR, along with well-accepted peer-reviewed science, agree that only chronic exposure to manganese (more than a year) at very high levels — much higher than the monitor results being taken by our facility — can be a possible cause for concern.
S.H. Bell has invested more than $2 million in recent years in dust control improvements at our Chicago facility. We are also the only facility we are aware of — out of at least two dozen in Southeast Chicago that handle manganese — that has installed ambient air monitors under the city's bulk material rules. S.H. Bell is in full compliance with all local, state and federal regulations, and we implement additional controls that go above and beyond regulations for manganese-containing materials handled at our facility. We do not store any manganese-containing bulk lots outdoors, and we will continue to look closely at our operations to determine if any additional controls are needed. We want our neighbors to know that we care about our community and we are committed to safety as our top priority.

But Southeast Side residents want the city to act now, especially in light of new research that calls into question the adequacy of existing limits on manganese. 
A recently published study of children in Ohio found a significant link between higher concentrations of manganese in hair samples and declines in IQ, mental processing speed and working memory.
The peer-reviewed study examined manganese exposure in children in East Liverpool, Ohio, where S.H. Bell operates its largest facility.
"Children may be particularly susceptible to the neurotoxic effects of ambient manganese exposure, as their brains are undergoing a dynamic process of growth and development," said Erin Haynes, associate professor in the University of Cincinnati's Department of Public Health and lead author of the study, in a statement upon publication of the study in September.
Haynes recently told Chicago Tonight that the federal limit of 0.3 micrograms per cubic meter of air for manganese exposure is not adequate for protecting children.
"[Limits] need to be carefully re-evaluated in light of this new data," she said.
In 2015, the EPA identified manganese as one of 15 chemicals the agency needed to study further in order to better understand health effects resulting from exposure to the metal. An EPA spokesperson said the agency has been "informally surveying the available literature on manganese toxicity" and has "initiated efforts to define the scope of the assessment."
Note: This story has been updated to include S.H. Bell's full statement. It was originally published Dec. 20. 
Contact Alex Ruppenthal: @arupp | [email protected] | (773) 509-5623
---
Related stories: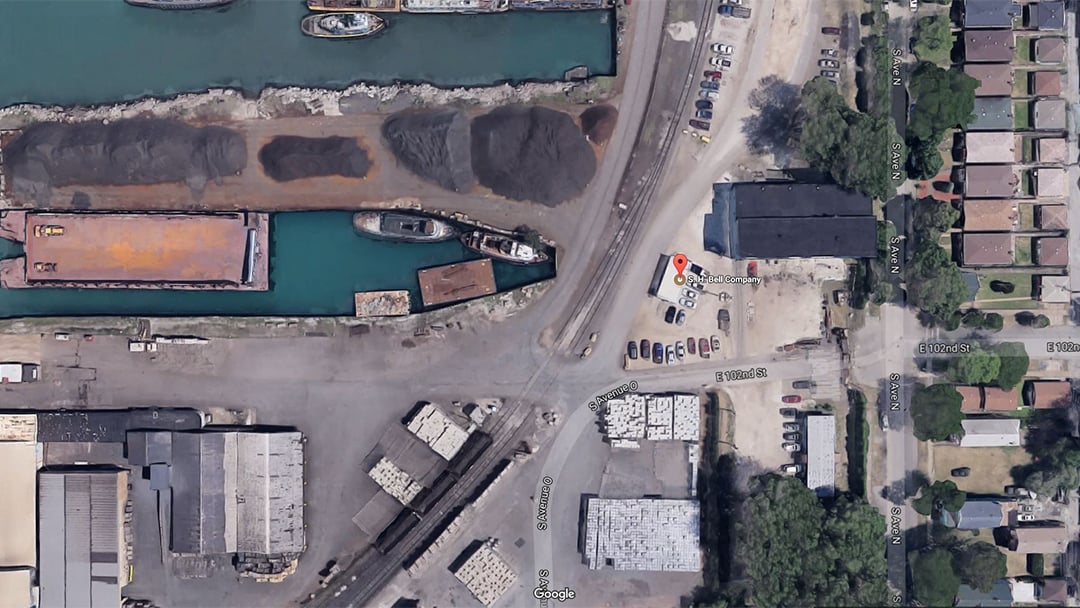 S.H. Bell Gets Deadline Extension for Manganese Dust-Control Plan
Sept. 6: Chicago public health officials have given the Southeast Side company an additional week to come up with an improved plan for reducing emissions of manganese dust.
---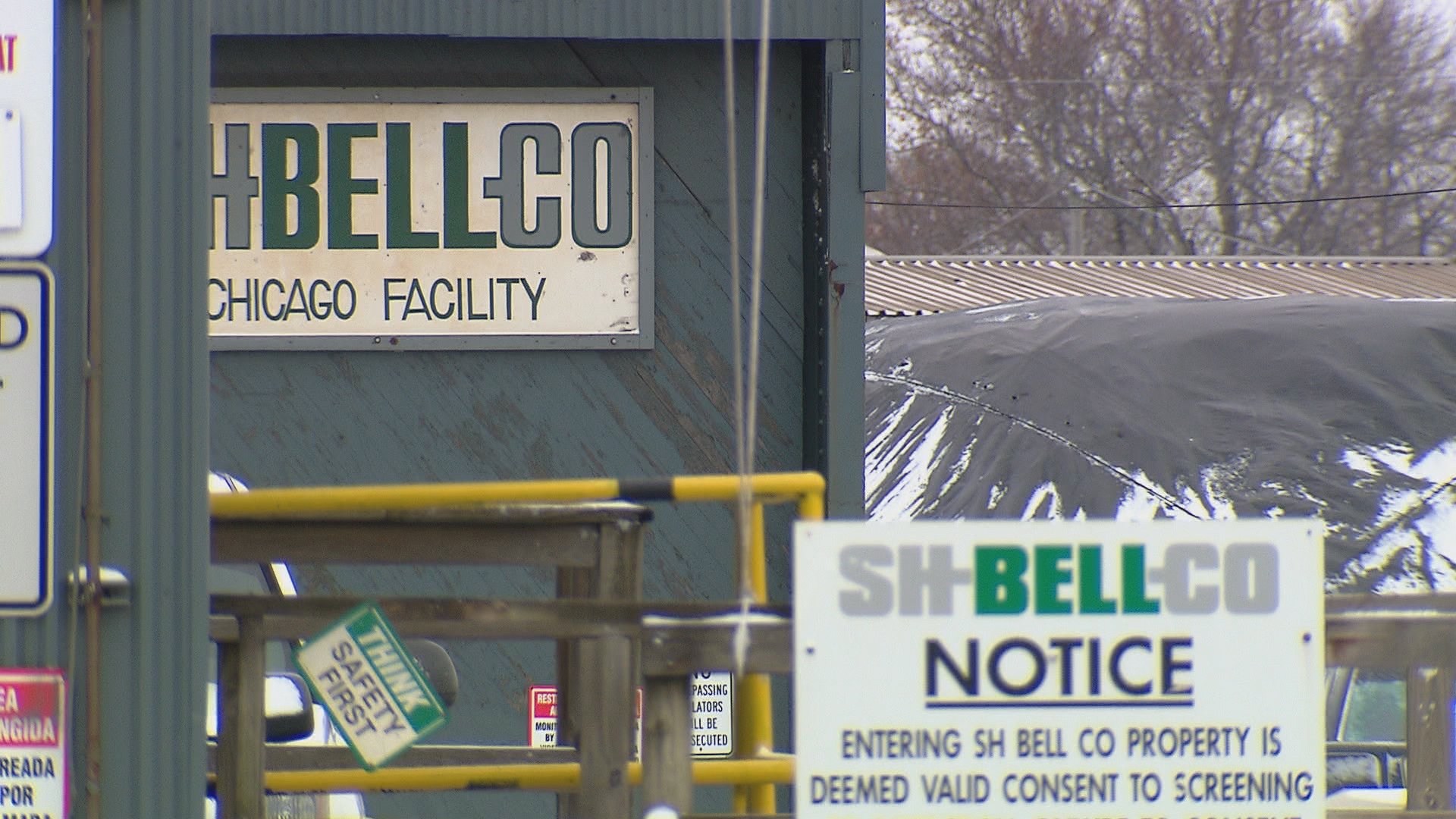 S.H. Bell Must 'Reduce or Eliminate' Manganese Emissions, Says City
Aug. 18: A Chicago company has until Sept. 6 to submit a plan for reducing brain-damaging manganese dust that has been found nearby in a primarily low-income, minority neighborhood on the Southeast Side.
---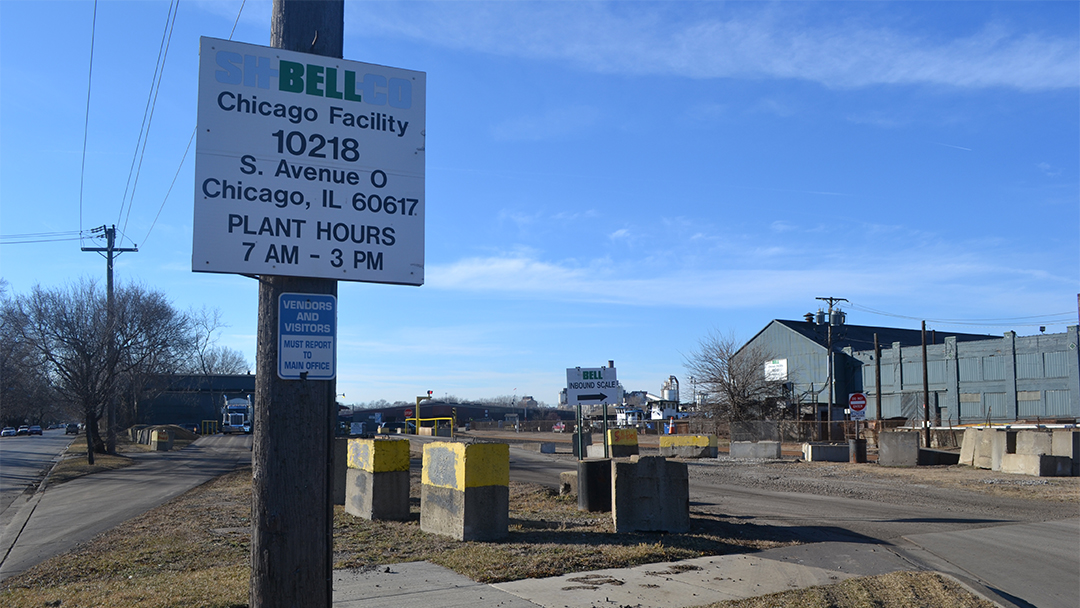 EPA Cites S.H. Bell for 'Excessive Manganese Emissions' in Chicago
Aug. 7: The bulk storage operator on Chicago's Southeast Side has exceeded a federal threshold for emissions of toxic manganese dust, according to new air monitoring data published by the EPA.
---