An overhead view of Watco's storage terminal at 2926 E. 126th St. in Chicago. (Google)
Illinois congressional members are calling on the U.S. Environmental Protection Agency to take "immediate action" against Southeast Side industrial facilities for emitting potentially harmful levels of brain-damaging manganese dust.
U.S. Sens. Dick Durbin and Tammy Duckworth and U.S. Rep. Robin Kelly sent a letter to the agency Monday urging it to "seek injunctive relief and secure civil penalties" from any facilities that are in violation of federal pollution standards.
Named in the letter are two companies, Watco Transloading and S.H. Bell Co., both of which have been required to install air monitors at their facilities after being cited for violations by the EPA related to elevated levels of manganese emissions.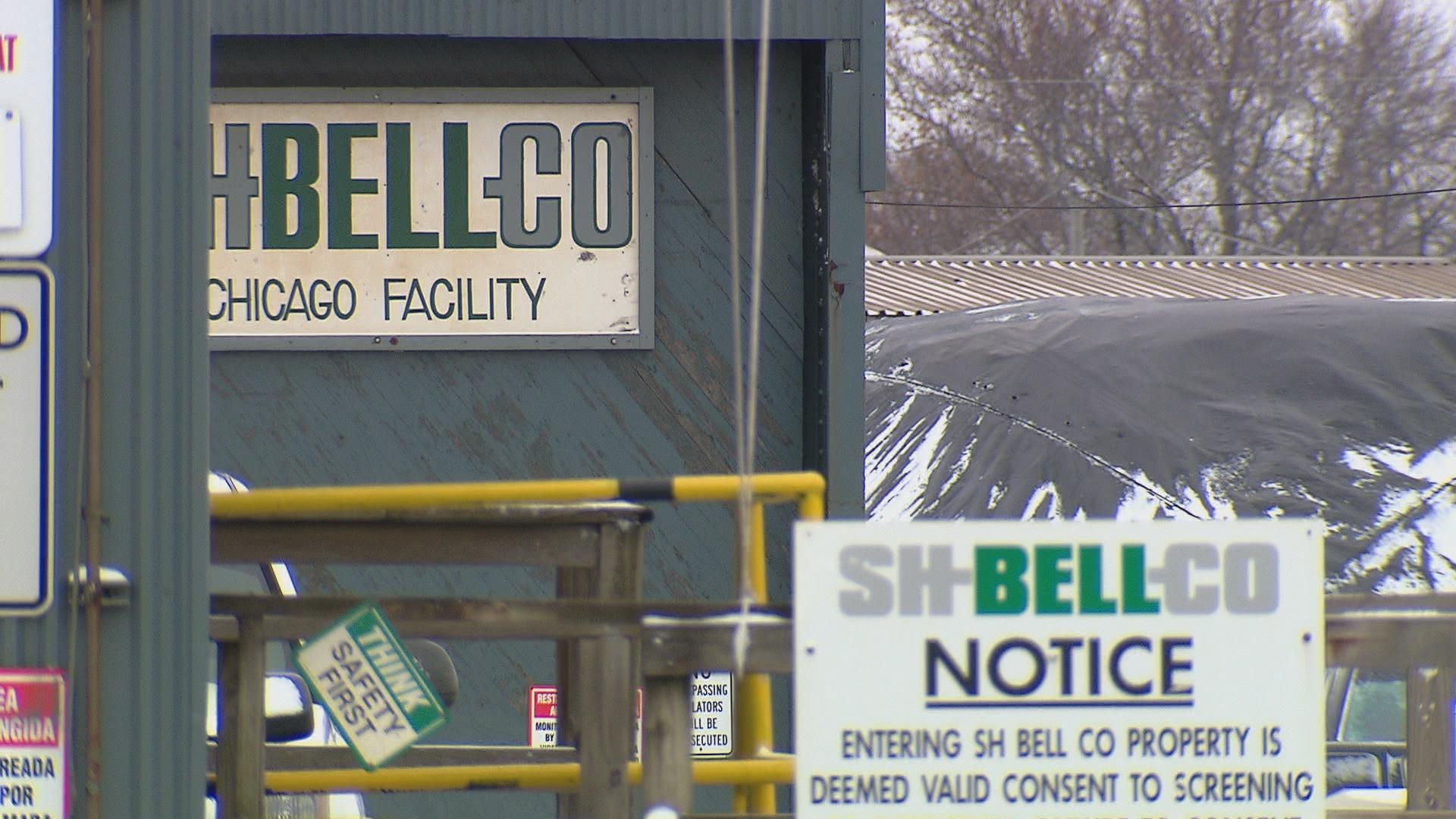 More: Read our full series on manganese on Chicago's Southeast Side
---
Watco announced in February that it plans to stop handling bulk amounts of manganese at its Chicago facility along the Calumet River, where data from air monitors has shown consistently high levels of manganese emissions. At the time, a Watco executive told WTTW News there was no timeline in place for the change, but that it was working on a transition plan.
Late last year, EPA air monitoring data showed that average manganese concentrations near Watco's storage terminal were nearly twice the federal limit. The most recently available data shows that in March, emissions near the facility were still in excess of the federal health safety limit for manganese.
Manganese is a heavy metal used in steelmaking that can cause brain damage at high exposures and is especially harmful for children. A recently published study of children in Ohio found a significant link between higher concentrations of manganese in hair samples and declines in IQ, mental processing speed and working memory.
According to the EPA, 3,780 people live within a mile of Watco's facility, including nearly 1,000 residents under the age of 18, and 234 children ages 5 and younger.
"EPA should require Watco to address any remaining manganese on its site built up from years if not decades of handling the material to ensure the material does not continue blowing into the surrounding area," Durbin, Duckworth and Kelly wrote in their letter to the EPA.
Watco representatives could not immediately be reached for comment.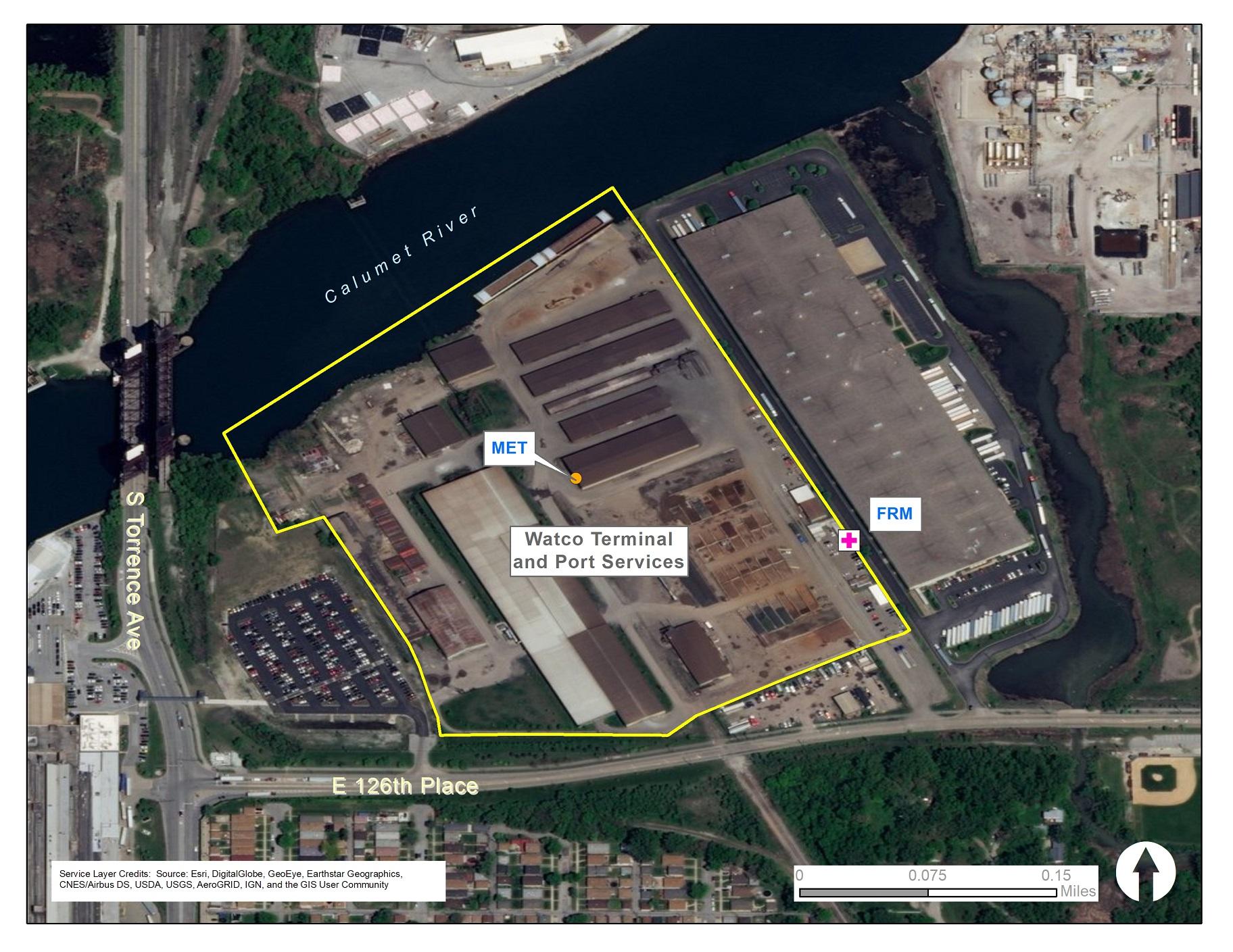 An aerial image showing the location air monitors at Watco's Chicago storage facility (U.S. Environmental Protection Agency)
The EPA is in the process of collecting soil samples from homes near Watco's facility to analyze them for levels of manganese and other metals, according to the agency's website.
EPA staff will hold an open house for residents next week to provide information about the soil collection and obtain access agreements from homeowners interested in having their yards sampled. The event is scheduled for 5 to 7 p.m. May 16 at the Chicago Public Library's Hegewisch Branch, 3048 E. 130th St.
For more information, visit the EPA's website.
Contact Alex Ruppenthal: @arupp | [email protected] | (773) 509-5623
---
Related stories:
EPA to Remove Manganese-Contaminated Soil on Southeast Side
Southeast Side Facility to Stop Handling Bulk Amounts of Brain-Damaging Manganese
Chicago Adopts Stricter Rules for Manganese, Other Pollutants