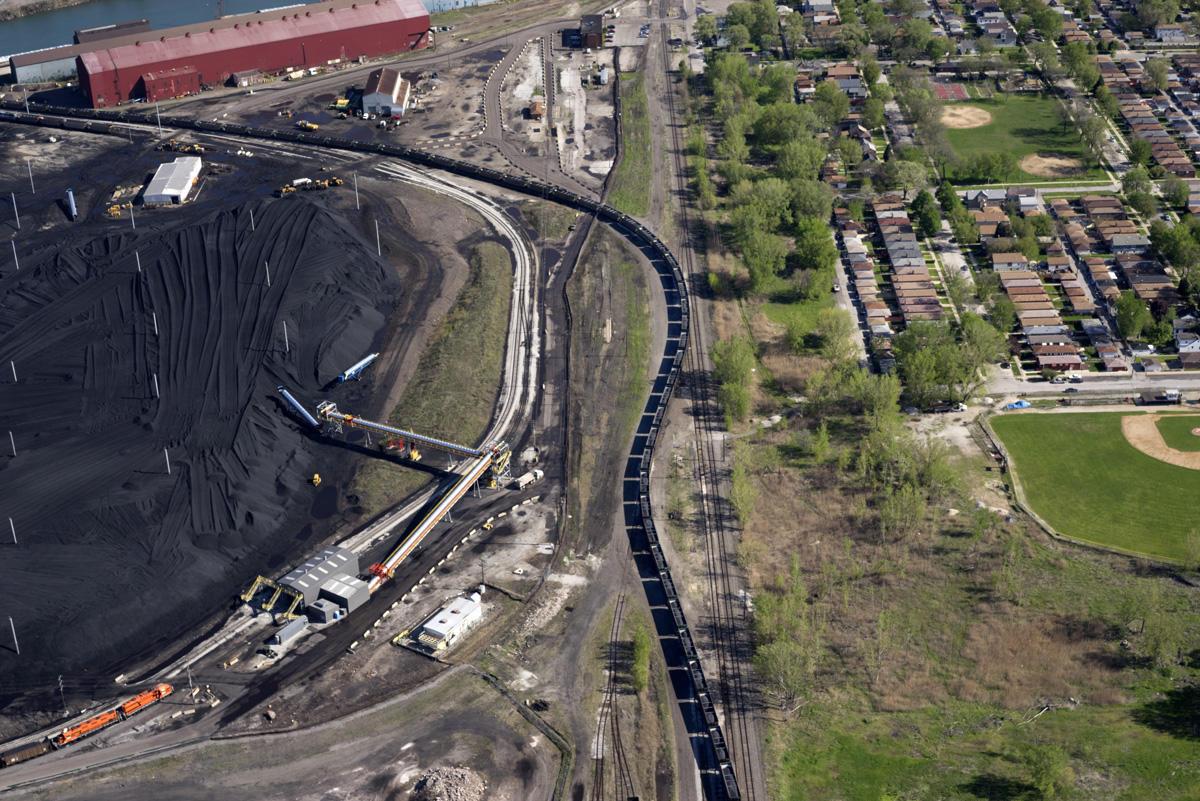 Petcoke storage site near the Calumet River on Chicago's Southeast Side (Terry Evans / Courtesy of Museum of Contemporary Photography)
A new study aims to measure the health impact of toxic metals in children on Chicago's Southeast Side, an area that remains polluted despite the decline of heavy industry.
Victoria Persky and Maria Argos, researchers at the University of Illinois at Chicago's School of Public Health, launched the study to examine the relationship between exposure to metals and lung function in children with asthma.
The researchers are in the process of collecting toenail samples from children who live on the Southeast Side, which will be compared with samples from children living in a less industrialized part of the city, Persky said. All children involved in the study have asthma.
The amount of a metal deposited in toenails gives researchers an indication of how much of the metal might be stored throughout a person's body. 
"There are a lot of issues down there," said Persky, a professor in the school's Department of Epidemiology and Biostatistics, about the ongoing environmental health issues along the Calumet River. "There should have been activities down there a long time ago to define these health effects."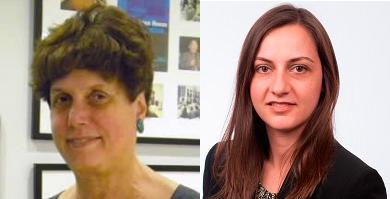 UIC Public Health researchers Victoria Persky, left, and Maria Argos. (UIC) The Calumet River corridor was identified as an industrial hub as early as the 1800s, eventually becoming home to dozens of steel mills, coke plants, shipyards and other industry. Although industrial development has slowed since the 1970s, the area still features a number of factories and sites that store and process bulk amounts of industrial materials.
There are few documented efforts to study the impact of toxic substances on Southeast Side residents, though other studies have found that Chicago-area residents generally face some of the highest risks in the nation for health problems linked to industrial pollution.
"I hope that we have been dead wrong and that we are not sick and that this is not a problem," said Olga Bautista, who is assisting with the study and is leader of the advocacy group Southeast Side Coalition to Ban Petcoke. "But the only way to find out is to actually do this work."
Bautista's group, along with the Southeast Environmental Task Force, approached Persky and Argos about conducting the research. 
"This is really a project that came out of the community, which is what drew our attention to it," Argos said. 
Working with Mobile Care Chicago, whose Asthma Vans provide medical care to low-income families, Persky and Argos will examine toenail samples for lead, manganese and other metals. Lead is emitted into the environment from a variety of industrial sources, while recent studies have detected potentially dangerous levels of manganese dust on the Southeast Side.
The pilot study is funded by a seed grant from UIC's School of Public Health. Either this fall or early next year, Persky said she plans to apply for more funding through a grant sponsored by the National Institute of Environmental Health Sciences. The grant would allow Persky to expand her research and conduct community outreach with residents in affected areas, she said. 
Contact Alex Ruppenthal: @arupp | [email protected] | (773) 509-5623
---
Related stories: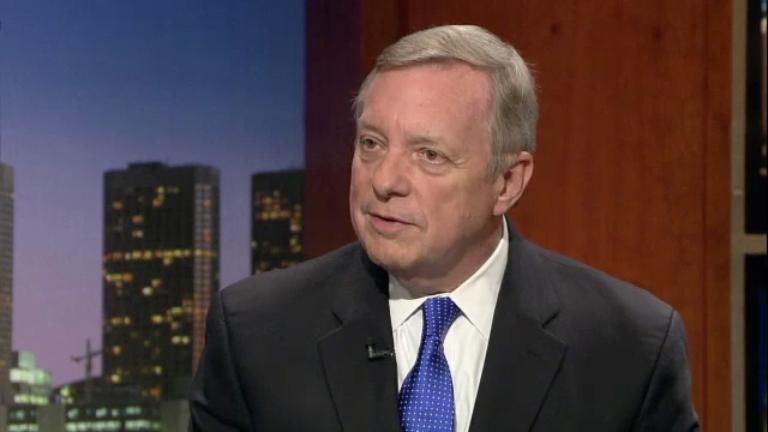 Durbin to CDC: Investigate Manganese Risks on Chicago's Southeast Side
July 28: The Illinois senator is calling on federal environmental and public health regulators to conduct a new assessment of toxic pollutants in one of the city's most industrialized areas.
---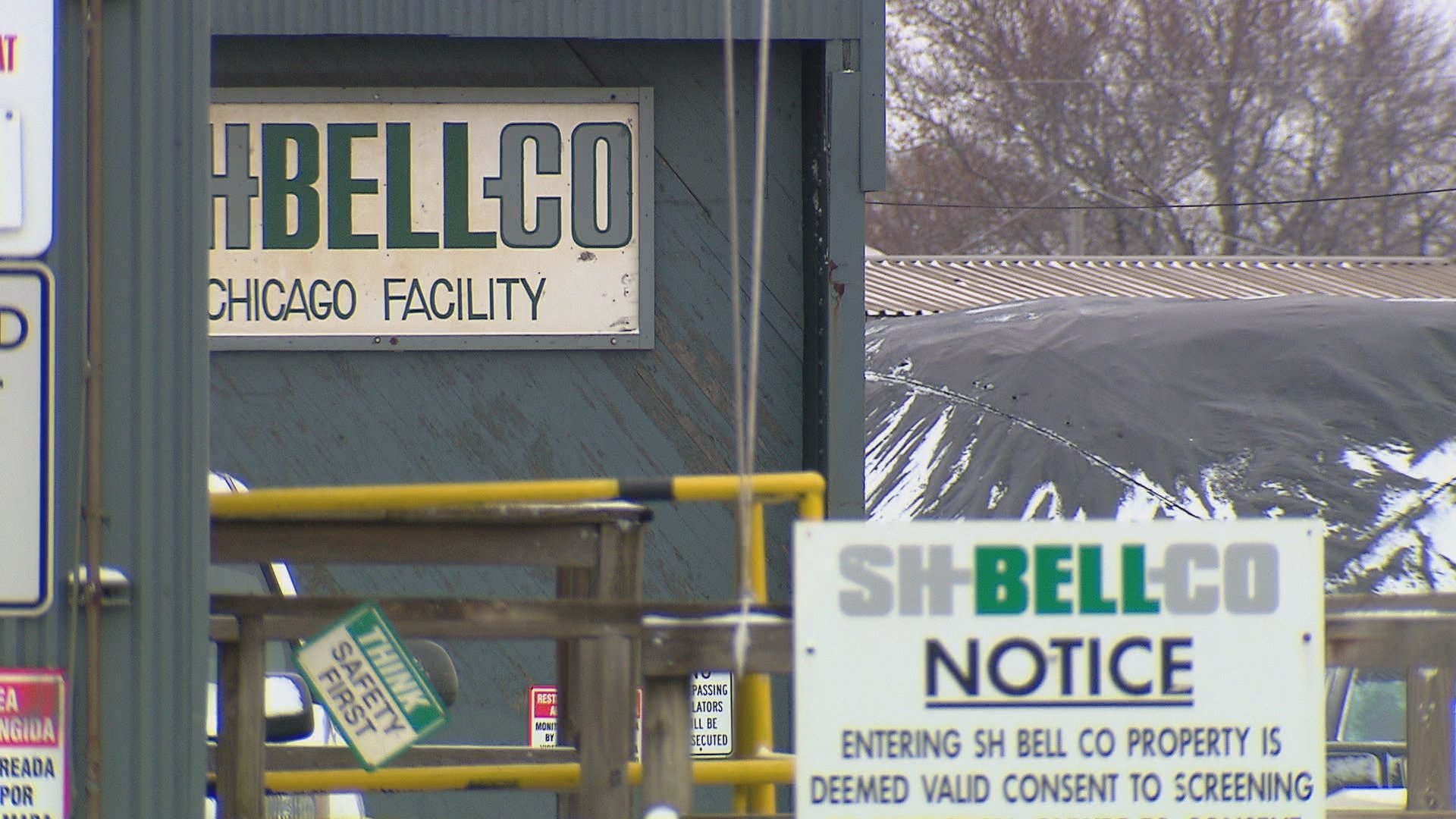 Release of Air Monitoring Data Renews Call for Chicago Manganese Ban
June 27: Newly released data from air monitors on Chicago's Southeast Side shows higher levels of manganese than previously recorded, prompting renewed calls for a ban of the toxic metal, which can cause nervous system damage at high exposures.
---
Second Site Linked to Manganese Dust on Chicago's Southeast Side
April 3: A newly released report shows additional sources of manganese dust on Chicago's Southeast Side, where residents were already dealing with exposure to manganese and other pollutants.
---